The Asus ROG Ally Z1 continues to prove itself as a phenomenal first step for handheld Windows 11 gaming consoles, but this lower cost model's lack of power is shockingly bad.
Pros
+

Gloriously bright

+

Loud and full audio

+

Light yet firmly built

+

Armoury Crate is fantastic

+

Decent productivity performance
Cons
-

Shockingly bad gaming framerate

-

Windows 11 can be frustrating
Why you can trust Laptop Mag Our expert reviewers spend hours testing and comparing products and services so you can choose the best for you. Find out more about how we test.
ASUS ROG ALLY Z1 SPECS
Price: $599 (tested)
CPU & GPU: AMD Ryzen Z1
RAM: 16GB
Storage: 512GB M.2 PCIe SSD
Display: 7-inch, 1920 x 1080 resolution, IPS, 120Hz
Battery: 6:17
Size: 11.02 x 4.37 x 0.83-1.28 inches
Weight: 1.34 pounds
The Steam Deck has fascinated me since its launch in 2022. Valve created a gaming device that provides access to an enormous Steam library in the palm of your hand, and my imagination ran wild.
But my obsession with this technology grew when the Asus ROG Ally launched earlier this year. You're telling me this device is more portable than a gaming laptop, less expensive, has its own built-in gamepad, and can download any application or game that runs on Windows 11? Take my money, Asus!
Clearing my backlog of indie games while comfortably snug under a mountain of blankets for an hour every night before bed sounded like a dream. And I can confirm that this dream is everything it promised to be: I love the Ally. It is a phenomenal proof of concept, and surprisingly great start considering it's the first of its kind running on Windows. I am convinced that this is the future of handheld gaming, and I cannot wait to see what Lenovo does with its Legion Go handheld.
But it is with a heavy heart that I cannot recommend the base Asus ROG Ally Z1 model to a majority of gamers. After messing around with it for a week, putting it under some tests, and jumping between a few games, it is underpowered when compared to its more expensive Z1 Extreme model. For such a small price difference ($599 vs $699), this gap in performance is cavernous and there's no way it will make our best gaming laptops under $1,500 list. However, a small group of people will not need that extra juice, so keep reading to see if it's right for you.
Asus ROG Ally Z1 pricing and configuration
The Asus ROG Ally is an affordable handheld console starting at $599 for the Z1 model, featuring the AMD Ryzen Z1 processor, 16GB of RAM, 512GB of SSD storage, and a 7-inch 1920 x 1080-pixel glossy IPS display. The only other available configuration bumps the processor up to a Z1 Extreme for $699, but everything else remains the same. You can purchase both models on Asus' website.
Asus ROG Ally Z1 design
Prior to testing the Ally, a thought never left my head — the concept of a "gaming device that runs Windows" sounds like a gimmick. I expected a cheaply made exterior with none of the premium qualities seen in mainstream consoles. But I'm stunned by how good the Ally feels to hold, as its hard plastic build is accompanied by a near perfect firmness.
Its all-white exterior with a single streak of reflective silver at the back is equally lovely to stare at, while the black face buttons, shoulder buttons, joysticks, and D-Pad contrast well against it. Four menu buttons are present, with two on each side of the 7-inch display. Two mimic the traditional Xbox menu buttons, while the others are Armoury Crate-specific functions. The input positions utilize the traditional Xbox style, but I wish the dark colors of the A, B, Y and X font were more easily visible against the black buttons.
Two speakers are nestled at the bottom right and left sides of the display, and two larger series of air vents are placed at the back, with one in the shape of the Republic of Gamers logo. Two exhaust vents also sit at the top, alongside buttons for volume and power.
Asus made an excellent call implementing two back buttons, as they make for perfect additional inputs while gaming or browsing the web. Their base function while in Desktop Mode activates secondary inputs for the other buttons on the device. For example, by holding the back paddle and clicking up on the D-Pad, it toggles the virtual keyboard. Mastering these quick functions alongside assigning my own made an enormous difference in the Ally's day-to-day usability—the necessity of its inclusion cannot be understated.
The Asus ROG Ally Z1 measures 11.02 x 4.37 x 0.83-1.28 inches and weighs 1.34 pounds, which is identical to the Asus ROG Ally Z1 Extreme we reviewed earlier this year. The Steam Deck (11.7 x 4.6 x 1.9 inches, 1.5 pounds) is larger and more weighty, but the Lenovo Legion Go (11.8 x 5.2 x 1.6 inches, 1.88 pounds) is by far the heaviest here. Nintendo Switch OLED (9.5 x 4 x 0.6 inches, 0.93 pounds) is the most portable of the bunch, at less than half the weight of the Go.
Asus ROG Ally Z1 comfort
Picking up the Ally for the first time was accompanied by a peculiar weightiness, with the placement of the buttons at the top initially making me doubt I could get used to this device for long gaming sessions. However, after a little over a week of gaming with it every day, I feel right at home with it in my hands.
The curved side panels and flattened bottom edge accommodates my palms excellently, and placing all of the buttons on the upper half of the console, while largely similar to Steam Deck, is a great ergonomic addition. This is a device far larger than the Nintendo Switch, and since our hands aren't all that big, it's smart to place inputs so closely together.
Asus ROG Ally Z1 ports
The Ally features a minimal number of ports, but we don't expect handhelds of this size to be decked out with them. At the top is a USB Type-C next to a XGm port (which connects with an eGPU), a microSD card reader, and 3.5mm audio jack.
Players used to the Nintendo Switch might be disappointed to see that the Ally does not have detachable joycons, alongside not shipping with HDMI compatibility. However, you can purchase the ROG Gaming Charger Dock separately, which allows you to hook your Ally up to anything with HDMI inputs. You will need an external controller though, so be prepared to have to deal with that slight hassle. The upcoming Lenovo Legion Go does have detachable controllers.
We haven't quite seen a full hybrid machine like the Switch come out running Windows yet. While the Steam Deck and Ally do have a dock that is purchasable separately, their lack of detachable controllers takes a bit of convenience away from the package.
Asus ROG Ally Z1 display
Holy moly that's bright! The Ally's 7-inch 1920 x 1080-pixel glossy IPS display impressed me with its lustrous nits, becoming near-blinding at maximum brightness. I felt more than comfortable keeping it dimmer while enjoying games in my darker bedroom, but when hanging out in my brother's overwhelmingly bright living room, having the ability to slide that bar to its max was convenient.
Its crisp 1080p resolution and 120Hz refresh rate is also unmatched within the handheld industry. It won't be until the Lenovo Legion Go launches this November that the Ally will be dethroned with its 8.8-inch, 2560 x 1600-pixel resolution screen and 144Hz refresh rate. Until then, however, the Ally is still a champion.
I launched "Lies of P" and spent a few hours running throughout its Belle Époque inspired architecture littered with aggressive puppets and mechanical monstrosities who refused to let me pass without inflicting deep suffering. Each alleyway and city street looked clear on this crisp 1080p display, and I loved the vivid fire effects against the dim lighting of its dark world.
Swipe to scroll horizontally
Asus ROG Ally Z1 vs Competition: Display

| Device | DCI-P3 color gamut | Display brightness average |
| --- | --- | --- |
| Asus ROG Ally Z1 | 69.8% | 478 nits |
| Asus ROG Ally Z1 Extreme | 76.1% | 465 nits |
| Steam Deck | 48.5% | 170 nits |
| Lenovo IdeaPad Gaming 3 | 42.3% | 262 nits |
The Ally proved itself in our color reproduction tests, managing to reproduce 69.8% of the DCI-P3 color gamut, which is far better than the 54.1% entry gaming laptop average. It's also superior to the Steam Deck (48.5%) and Lenovo IdeaPad Gaming 3 (42.3%), but it couldn't quite match up to the Ally Z1 Extreme (76.1%).
At 478 nits of brightness, it is far and above the rest of the pack and easily turns the 277 nit category average to dust. The Steam Deck (170 nits) performed as if Valve threw a measly pebble into a vast ocean, and although the IdeaPad 3 (262 nits) is better, it's still a couple hundred nits worse. It's not surprising that the Ally Z1 Extreme (465 nits) is operating within the same ballpark, though.
Asus ROG Ally Z1 audio
Sound quality is one of my many concerns when it comes to handheld consoles. It needs to be full, crisp, and loud enough so I never have to plug headphones or earbuds into its audio jack. Handhelds are lovely due to their convenience, and needing accessories to enjoy yourself is assuredly inconvenient. But thankfully, the Ally absolutely delivers with two banging speakers that I rarely play at maximum volume due to their sheer unbelievable power.
While playing "Lies of P" on my Ally, I loved how crisp and full the speakers made this game feel. From the sheer weight of my greatsword staggering enormous beasts to the brilliant rendition of Maya Barsony's "Fascination" playing throughout the city streets of Krat, I at no point felt as if I was experiencing something lesser. And even when I launched "Unpacking," its atmospheric soundtrack, ambient outdoor noises, and the sounds of moving furniture around were loud enough for me to halve the volume.
Asus ROG Ally Z1 gaming and graphics
Unfortunately, this is where my love for the Ally Z1 fades. It's built with an AMD Ryzen Z1 processor, 16GB of RAM, and 512GB of SSD storage space. The higher end model is identical, except it boasts the more powerful AMD Ryzen Z1 Extreme processor. But you might be asking; how powerful exactly?
The base model features 2.8 teraflops, while the Extreme has 8.6 teraflops. For comparison, the PS5's AMD Oberon GPU has 10.28 teraflops. This means for only $100 less, you're sacrificing 5.8 teraflops of graphical power and ensuring that your handheld device is falling far below what modern games call for graphically.
Does this mean we'd recommend the base Z1 model to no one? Not entirely, as it depends on your anticipated gameplay habits. There are people out there who play no modern AAA games. And if you're someone who exclusively enjoys indie titles and emulates games from older generations, you don't need that extra power.
I played "Lies of P," and was forced to reduce its graphics to low to keep a consistent 50-60 frames per second. Even then, there were occasional stutters when intense visual effects were present, alongside larger areas with more detailed models causing considerable frame drops. I've had no issues when playing smaller titles like "Unpacking," so if the indie scene is your sole focus, you won't notice this problem.
Jumping into our lab tests, we see this disparity in power is not just present on paper. Before we go any further, keep in mind that Steam Deck is a 1280 x 800-pixel device, which means we will be pitting the Ally Z1 against it on its own. Additionally, the model that we reviewed is just slightly different than the model we tested, as our Steam Deck review is for the 512GB model, while we tested the 256GB model.
Dirt 5 managed a dreadful 16 fps on Ultra High at 1080p, while the Ally Z1 Extreme (32 fps) doubled this on the same settings. The IdeaPad 3 (RTX 3050, 45 fps) also did quite well, which isn't surprising considering it has a dedicated laptop graphics card. During our 720p test, the Ally Z1's underwhelming 21 fps was even below the technically weaker Steam Deck (AMD Zen 2 with 1.6 teraflops, 24 fps).
Swipe to scroll horizontally
Asus ROG Ally Z1 vs Competition: Gaming (1080p)

| Device | Dirt 5 | Cyberpunk 2077 | Grand Theft Auto V | Red Dead Redemption 2 |
| --- | --- | --- | --- | --- |
| Asus ROG Ally Z1 | 16 fps | 2 fps | 15 fps | 12 fps |
| Asus ROG Ally Z1 Extreme | 32 fps | 36 fps | 59 fps | 27 fps |
| Lenovo IdeaPad Gaming 3 | 45 fps | N/A | 55 fps | 34 fps |
Cyberpunk 2077 was especially nightmarish on Ultra graphics, with the Asus ROG Ally Z1 managing a dreadful 2 fps at 1080p. This makes it absolutely unplayable, while the Ally Z1 Extreme hit 36 fps with the same settings. Bringing the resolution down barely helped, but it did give it a tiny boost up to 5 fps. This is still hilariously unplayable, while the Steam Deck managed an impressive 30 fps.
Swipe to scroll horizontally
Asus ROG Ally Z1 vs Competition: Gaming (720p)

| Device | Dirt 5 | Cyberpunk 2077 | Grand Theft Auto V |
| --- | --- | --- | --- |
| Asus ROG Ally Z1 | 21 fps | 5 fps | 27 fps |
| Steam Deck | 24 fps | 30 fps | 53 fps |
The Ally Z1 maintained its poor performance with Grand Theft Auto V, but at least it was in the double digits this time. It averaged 15 frames per second on Ultra High at 1080p, while the Z1 Extreme (59 fps) and IdeaPad 3 (55 fps) nearly quadrupled this number. Changing the Z1's resolution to 720p brought its fps to 27, but Steam Deck (53 fps) continued to pull ahead.
Red Dead Redemption was no kinder to the Ally Z1. Its underwhelming average of 12 fps at 1080p on Medium graphics settings, especially when compared to the Ally Z1 Extreme (27 fps) and IdeaPad 3 (34 fps), is embarrassing.
Asus ROG Ally Z1 performance
Built with an AMD Ryzen Z1 processor, 16GB of RAM, and 512GB of SSD storage, this is more than enough juice to handle running Windows 11. The focus of a gaming handheld isn't necessarily on processing power, so even if the Ally Z1 absolutely brings a weaker performance to the table (especially when compared to its Extreme model), it's more than enough for a majority of use cases.
On the Geekbench 5.5 overall performance test, the Ally Z1's multi-core score of 7,870 is solid. This isn't enough to surpass the entry-level gaming average of 10,614, but it absolutely demolishes the Steam Deck (3,579) and IdeaPad 3 (AMD Ryzen 5 6600H, 6,316). The Ally Z1 Extreme (10,614) matched the average perfectly, which makes it the best of the pack.
Swipe to scroll horizontally
Asus ROG Ally Z1 vs Competition: Performance

| Device | Geekbench 5.5 | Handbrake time | SSD Write speed |
| --- | --- | --- | --- |
| Asus ROG Ally Z1 | 7,870 | 6:48 | 326MBps |
| Asus ROG Ally Z1 Extreme | 10,614 | 4:56 | 769MBps |
| Steam Deck | 3,579 | 14:30 | 874MBps |
| Lenovo IdeaPad Gaming 3 | 6,316 | 8:08 | 687MBps |
While converting a 4K video into 1080p resolution using the HandBrake app, the Ally Z1 accomplished this task in 6 minutes and 48 seconds. This is just a tad slower than the category average of 6:24, but it turns the Steam Deck (14:30) and IdeaPad 3 (8:08) to dust. The Ally Z1 Extreme (4:56) continued to do the best.
When we duplicated 25GB of multimedia files, it managed a transfer rate of 326 megabytes per second, accomplishing this task in 1 minute and 22 seconds. However, the results were all over the place, with certain tests going as fast as 552MBps, while the slowest was at 260MBps. This is far worse than the 907MBps category average, IdeaPad 3 (256GB SSD, 687MBps) Steam Deck (256GB SSD, 874MBps), and Ally Z1 Extreme (512GB SSD, 769MBps).
Asus ROG Ally Z1 battery life
Handhelds haven't quite figured out longevity just yet, especially when they're packing this much power. We ran our battery life test, which consists of continuous web surfing over Wi-Fi at 150 nits of brightness, and the Ally Z1 lasted 6 hours and 17 minutes. This is actually quite a bit better than the 4 hour and 26 minute entry gaming laptop average, the Steam Deck (3:51), and Ally Z1 Extreme (5:51). However, the IdeaPad 3 (6:49) just barely pulls ahead.
Swipe to scroll horizontally
Asus ROG Ally Z1 vs Competition: Battery life

| | | |
| --- | --- | --- |
| Device | Battery life test result (hours and minutes) | PCMark 10 (hours and minutes) |
| Asus ROG Ally Z1 | 6:17 | 1:46 |
| Asus ROG Ally Z1 Extreme | 5:51 | 1:43 |
| Steam Deck | 3:51 | 1:40 |
| Lenovo IdeaPad Gaming 3 | 6:49 | 1:00 |
These numbers start to blend together when performing a PCMark battery test, which is meant to be a closer representation of how long it will last while gaming. The Ally Z1 survived a mere 1 hour and 46 minutes, while the Steam Deck (1:43) and Ally Z1 Extreme (1:40) died within minutes of each other. Even though the IdeaPad 3 (1:00) did the best on the previous test, its performance here was worse.
Asus ROG Ally Z1 heat
The Ally Z1 is at an advantage over the average gaming laptop as it won't burn you to a crisp. That's an exaggeration of course, but it's hard to ignore how many gaming laptops should be nowhere near your lap—they can get painfully hot.
But while gaming for hours at a time on the Ally Z1, I've had no issue placing it on my lap, nor is it so noisy that it distracts me from what I'm playing. This isn't to say it doesn't run hot—this thing can get quite warm. But it's never uncomfortable because heat dissipation is kept a good distance away from your hands when naturally gripping the device.
During our non-gaming tests, the underside reached 82 degrees fahrenheit, while its hottest point reached 87 degrees at the center of the bottom edge. Our gaming benchmark did not work on Metro Exodus Enhanced Edition, which means we couldn't test its gaming temperatures. From my own experience while playing, it gets warm but never unpleasantly so.
Asus ROG Ally Z1 software
Oh boy, here comes my favorite part. Whenever I think about the future of handheld gaming, with other companies following suit over the course of the next few years—like Lenovo with its Legion Go—my mind goes to software support.
While these devices run Windows 11, using this operating system on a gamepad is a nightmare. There's not much a manufacturer can do to enhance the Windows experience if the OS itself isn't accommodating towards this specific method of use. But Asus has done an impressive job here with Armoury Crate—it's a phenomenal app that makes using this device go from frustrating to refreshingly simple.
Thanks to Asus software, my experience with the Ally Z1 isn't complicated: Power it on, sign into Windows, and if you're not already looking at your full game library through Armoury Crate, you can press the bottom right menu button to quickly swap to that screen.
When I first received my Ally Z1, I downloaded dozens of games and every one of them is easily available to access from this menu. It doesn't matter if I downloaded it from Steam, Xbox, Epic Games Store, Ubisoft Connect, EA App, or GOG Galaxy. I also have other applications like emulation software that I added here to easily access them, and in reality, you can put anything with an executable file in this menu.
You can also click the left lower menu button to bring up a convenient quick-menu full of options, including lowering brightness, volume, showing desktop, swapping performance, and most importantly, switching control modes.
The Ally Z1 has three available options for control modes, which are Auto, Gamepad, and Desktop. The latter two feature separately configured hotkeys and button inputs which can be customized freely, while Auto swaps between them based on what it detects you might need. However, this isn't the most consistent option, so I wish there was a way to program a hotkey that instantly swaps between the two. Having to enter the menu to do so is inconvenient.
Armoury Crate means I rarely treat the Asus ROG Ally like a Windows device. I have no reason to go to the desktop unless I need to move files around or configure something specific. For the most part, I simply navigate Armoury Crate's game library and treat it like any other game console's menu.
Bottom line
It's heartbreaking to have to recommend against purchasing something you adore, but the Asus ROG Ally Z1 just isn't worth it for a majority of gamers. The performance in AAA titles like Cyberpunk 2077 and Red Dead Redemption 2 is practically unplayable.
It's not like the lower cost model is at an advantage with significantly longer battery life because it boasted nearly identical longevity, no one will notice those few extra minutes. I strongly believe this a great handheld console, but its slightly more expensive sibling—the Asus ROG Ally Z1 Extreme—offers exponentially superior performance for only $100 more. However, if you're someone who will never play AAA titles or anything graphically demanding, you'll still have a grand time on the Asus ROG Ally Z1.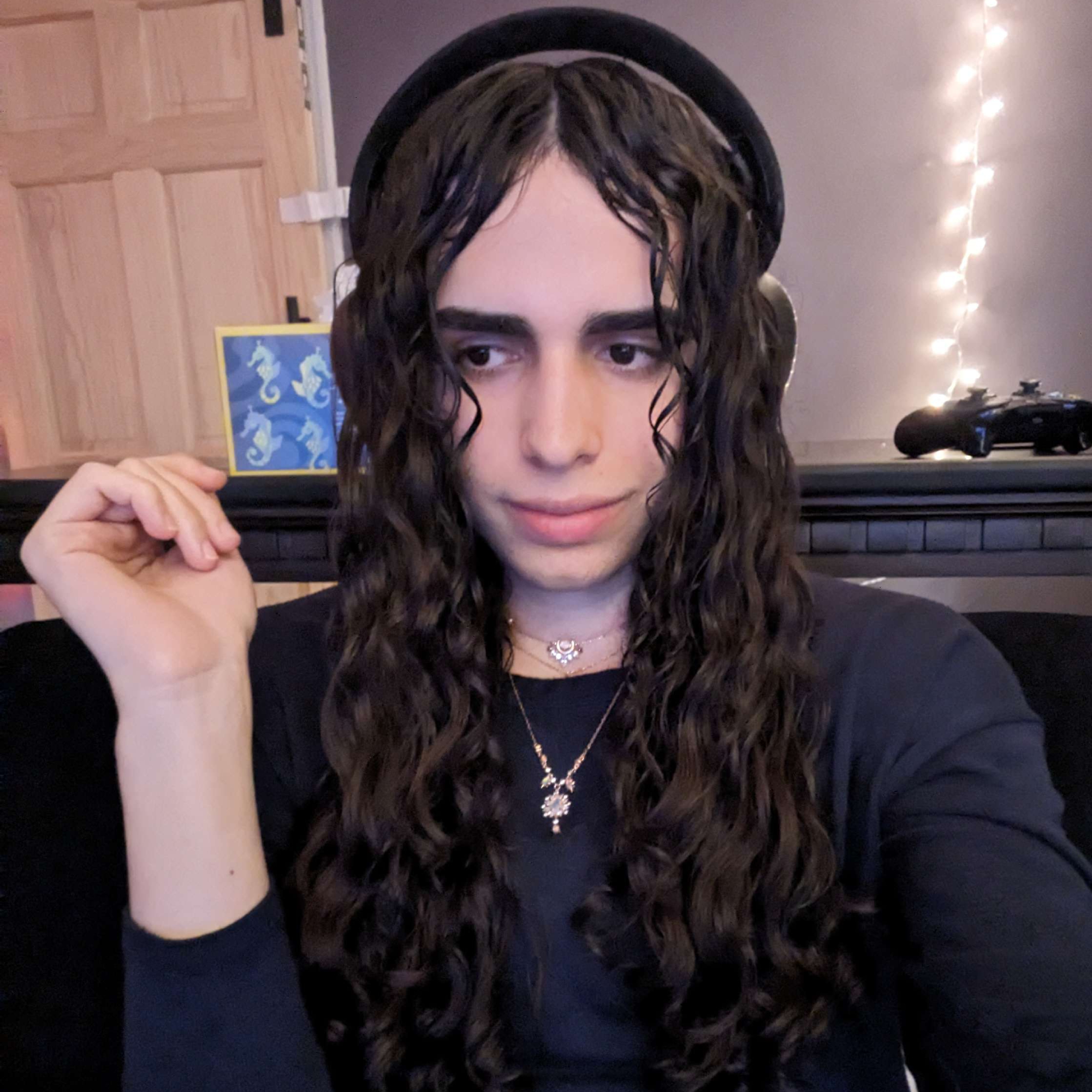 Self-described art critic and unabashedly pretentious, Momo finds joy in impassioned ramblings about her closeness to video games. She has a bachelor's degree in Journalism & Media Studies from Brooklyn College and five years of experience in entertainment journalism. Momo is a stalwart defender of the importance found in subjectivity and spends most days overwhelmed with excitement for the past, present and future of gaming. When she isn't writing or playing Dark Souls, she can be found eating chicken fettuccine alfredo and watching anime.