The Acer Aspire Vero (2023) offers solid performance in an eco-friendly build, and although its dreadful dimness and mushy keyboard will give many pause, it's a good pick for environmentally conscious buyers.
Pros
+

Solid performance

+

Eco-friendly build

+

Decent webcam

+

Clear speakers

+

Long-lasting battery life
Cons
-

Dreadful dimness

-

Audio could be louder

-

Sluggish SSD

-

Mushy keyboard
Why you can trust Laptop Mag Our expert reviewers spend hours testing and comparing products and services so you can choose the best for you. Find out more about how we test.
Being eco-friendly isn't easy. Whenever we purchase a new toy, cosmetic, gadget, powerful piece of hardware, or even something as simple as a water bottle, we are in one way or another perpetuating a cycle of material consumption with goods that often get incorrectly disposed of somewhere along their lifetime.
Purchasing a laptop is no different, and although you won't find a device that can completely erase your footprint, some models make an effort to try. Enter the Aspire Vero, Acer's eco-friendly paint-free laptop in which 40% of the plastic used to build the chassis is made from post-consumer waste. Not only that, but its touchpad is made entirely from ocean-bound plastics. While all of that is wonderful, is the laptop itself any good?
Yes! The Aspire Vero boasts surprisingly swift performance metrics, a decent webcam, long-lasting battery life, and an okay speaker system. You won't be wowed after buying this thing as plenty of flaws hinder Acer's latest effort, but it's a modest choice for those seeking to be more considerate towards the environment. Read on to see if Acer's eco-friendly laptop is right for you.
Acer Aspire Vero price and configurations
Our Acer Aspire Vero model comes with a Intel Core i7-1225U processor, Intel Iris Xe graphics, 16GB of LPDDR4X RAM, 1TB of SSD storage and a 1920x1080-pixel matte LCD display with a 60Hz refresh rate and Windows 11 Home. Our model is currently available for $899 on Acer's website.
The Aspire Vero has three starting models at $699. One is 15.6-inches and comes in Cobblestone Gray with an Intel Core I5-1155G7 processor, 8GB of DDR4 SDRAM, and 256GB SSD of storage. Another model is also 15.6-inches in Volcanic Gray and comes with an Intel Core i7-1225U, 16GB of DDR4 SDRAM and 512GB of SSD storage. The final model at this price is 14-inches in Cobblestone Gray with 16GB of LPDDR4X RAM and 512GB of SSD storage.
The general configurations include display options between 14-inch or 15.6-inch, color choices of Cobblestone Gray or Volcanic Gray, 8GB or 16GB of RAM, SSD space of 256GB, 512GB or 1TB, a keyboard backlight and Wireless Wi-Fi 6 models of AX201 or AX211.
Acer Aspire Vero design
I feel somewhat bad saying I dislike the Aspire Vero's design. After all, the touchpad is made entirely out of ocean-bound plastic, the chassis is completely paint-free, and 40% of the plastic used to build the laptop's base comes from post-consumer waste. However, the intermittent splashes of yellow and dark gray specs throughout the entire build is unappealing—and this Cobblestone Gray hue is ghastly.
Perhaps the laptop would've won me over with its natural alluring Cypress Green, aquatic Mariana Blue, or even the dark and brooding Volcanic Gray. Instead, this model is reminiscent of liquid concrete (which feels like the opposite of a symbol for environmental friendliness), so if you're going to purchase the Aspire Vero, I highly recommend avoiding Cobblestone Gray.
The lid features a simple Acer logo at the bottom, and lifting it unveils a pretty simple deck with "Post Consumer Recycled" engraved on the bottom right, alongside "Intel Evo" at the opposite corner. Vents are nestled at the top right above a modestly sized touchpad and keyboard. I like the way it feels to run my fingers across the laptop — it's smooth but with tons of little dots that make it bumpy in a satisfying way — but I don't enjoy how it feels against my palm after long-term use.
The Aspire Vero measures 12.9 x 8.8 x 0.7 inches and weighs 3 pounds. The Dell Inspiron 16 2-in-1 (14.1 x 9.9 x 0.6-0.7 inches, 4.6 pounds) is the heaviest of the bunch, while the MacBook Air M1 (12 x 8.4 x 0.6 inches, 2.8 pounds) is both smaller and lighter. However, the Asus Zenbook 14 OLED (12.4 x 8.8 x 0.7 inches, 3.1 pounds) is both a little smaller yet slightly heavier.
Acer Aspire Vero ports
The Aspire Vero port selection feels a little out of touch, stuck with only one USB Type-C port, but at least it's Thunderbolt 4.
On the left side, there's that Thunderbolt 4 port, a USB Type-A 3.2 port, an HDMI port and an audio jack port.
On the right side, there's a Kensington lock and USB Type-A 3.2 port.
Acer Aspire Vero display
The Acer Aspire Vero's 1920x1080-pixel matte LCD display with a 60Hz refresh rate isn't going to amaze you, but it's passable for a laptop at this price. It's noticeably dim, don't think of using this eco-friendly laptop in the sunny outside world that you are helping to save, but it's colorful enough to save it from being a total disaster.
I began the trailer for Disney's Wish and was enjoying how the screen represented this unique and gorgeous mesh of 2D backgrounds and stylized 3D animation without sapping the lush world of its vibrancy. It didn't amaze me by any means, but the Vero didn't subject me to a homogenous gray mess, either. On the other hand, the brightness never felt high enough as while overlooking an expansive kingdom alit by the soft glow of orange flames peering through window panes, it was somewhat difficult to make out the finer details in the darker half of the city.
It didn't surprise me to see that the Aspire Vero achieved a score of 78.2% on the DCI-P3 color gamut, which is a few steps below our 89.7% category average. However, this still bests the Inspiron 16 (69.5%), with the MacBook Air (80.9%) just a step ahead. The Zenbook 14 (96%) demolished its competitors.
The Aspire Vero didn't do anywhere near as well in our brightness tests, achieving 273 nits on average, which is significantly behind our 382-nit category average. This is unsurprisingly dimmer than the Inspiron 16 (307 nits), MacBook Air (366 nits), and Zenbook 14 (375 nits).
Acer Aspire Vero keyboard and trackpad
While the Aspire Vero's island-style keyboard looks pleasant with smooth matte black keys and a reversed E and R lightly shaded yellow to symbolize "reduce, reuse, recycle," the keyboard itself is mushy and unsatisfying. The shallowness of each click alongside the bumpy texture of the deck against my palm after long periods of use makes it a poor experience overall.
I took the 10fastfingers typing test and achieved a total of 98 words per minute with an accuracy of 90%, which is considerably worse than the 121 words per minute at 96% that I can achieve on my mechanical keyboard. This wasn't too surprising, as jumping between keystrokes felt awkward due to the mushy and shallow keys.
Outside of expected features like buttons for brightness, volume and muting the sound or microphone, other function keys can turn off the trackpad, project the screen, change between backlight levels, toggle airplane mode, and instantly return to your lock screen.
The Aspire Vero's trackpad isn't much better, as it felt sluggish as I moved around the screen combing through folders and opening files. It also has an issue where a certain section at the top cannot be clicked, and in general, the further up you try to click, the more pressure is required for it to register.
Acer Aspire Vero audio
The Aspire Vero's bottom-firing speakers are surprisingly solid when listening to music or watching movies during calming melodies or casual dialogue. However, when the audio evolves into heavy bass, explosive sound effects or rough instruments, it gets flat and blown out.
I watched the trailer for Disney's Wish and quickly wished I could make the audio a little louder. The dialogue was crisp and clear, but slightly overpowered the accompanying instrumental music. The background sound effects were a little hard to discern within the jumble of noise, but it wasn't so bad that it would make films unwatchable.
I started by listening to "The Other Side of Paradise" by Glass Animals and was enjoying the synths intermingled with barking and electronic high tunes until it evolved into its more intense finale. With plenty of synthesized instruments layered on top of one another, the laptop's speakers struggled to get the intense escalation through holistically. It couldn't help but sound flat and listless.
I then moved onto "The New Year" by Death Cab for Cutie and was wholly impressed at how the Aspire Vero handled the relaxing ups and downs of this powerful melody without missing too many marks. While the audio is still a little flat, noticeably lacking a whole sound and crispness, it's still loud and clear as the fulfilling percussion and guitar strumming fill me with joy.
Acer Aspire Vero performance
The Aspire Vero is built with a Intel Core i7-1225U processor, 16GB of LPDDR4X RAM, and 1TB of Micron 2450 NVMe SSD storage. These are powerful specs, although it is running on a 12th Gen Intel processor, which is still powerful, but not quite as strong as the 13th Gen Intel processors' performance.
The Aspire Vero did pretty well in the Geekbench 5.5 overall performance test, achieving a multi-core score of 8,661. Not only was this far beyond the category average (7,129), it was also miles ahead of the Inspiron 16 (Intel Core i7-1260P, 6,757) and MacBook Air (Apple M1, 5,962). While the Zenbook 14 (Intel Core i5-1240P, 8,590) got very close, it was still just a notch behind.
The Aspire Vero also excelled on the Handbrake video transcoding test, converting a 4K video to 1080p resolution in 8 minutes. Not only is this superior to the category average (8:27), but the Inspiron 16 (11:27), MacBook Air (9:15) and Zenbook 14 (8:40) as well.
This consistently excellent performance was knocked down a peg with our file transfer test, duplicating 25GB of multimedia files in 27 seconds at a rate of 993 megabytes per second, putting it below the category average (1,323MBps). While this is ahead of the Inspiron 16 (512GB SSD, 802MBps) and Zenbook 14 (256GB SSD, 246MBps), it is far behind the MacBook Air (1TB SSD, 2,898MBps).
Acer Aspire Vero graphics
The Aspire Vero is not designed to handle gaming with its integrated Intel Iris Xe graphics (unless you're using GeForce Now or Xbox Cloud Gaming), so we seriously recommend avoiding this and purchasing a gaming laptop if you're hoping to do even light gaming. But for the sake of it, we tested its graphics to see what it could do.
On the Sid Meier's Civilization VI: Gathering Storm test, it managed 25 frames per second at 1080p. It could only do 8 frames per second on Grand Theft Auto V, confirming it's not at all meant for gaming. On the 3D Mark Fire Strike Synthetic benchmark test, we saw the Aspire Vero hit a score of 4,754. While better than the Inspiron 16 (3,869), both are far below the category average (7,584).
Acer Aspire Vero battery life
There's no denying that the Aspire Vero's battery life is great, sure to get you through a full workday and then some. It lasted a total of 12 hours and 54 minutes on the Laptop Mag battery test, which involves continuous web surfing over Wi-Fi at 150 nits of brightness. This is a few hours ahead of the category average (10:20), but insofar as competitors go, it's matched up against some champions.
The Inspiron 16 (13:38) and MacBook Air (14:41) manage to pull ahead with slightly superior longevity, although the Zenbook 14 (10:52) also beat the average, it was well below rest. At the very least, each laptop is above the average.
Acer Aspire Vero webcam
The Aspire Vero's 1080p webcam is surprisingly competent, representing the finer details on my face without the image turning into a grainy incomprehensible mess. The light pink of my room wasn't lost and shows quite nicely in the image, although any source of light immediately appeared overexposed.
You could absolutely get by without purchasing one of our best webcams, and especially since this is an affordable laptop, you probably won't need to get anything external.
Acer Aspire Vero heat
The Aspire Vero remained relatively cool through our testing, just barely exceeding our 95-degree comfort threshold at one point. While streaming a 1080p video for 15 minutes, its hottest point reached 97 degrees Fahrenheit at the underside near the vents. The touchpad (75 degrees) and G/H key (83 degrees) were nice and cool though.
Acer Aspire Vero software and warranty
The Aspire Vero comes with Windows 11 pre-installed and its expected suite of applications (along with bloatware like Solitaire) as well as the programs built-in from Acer like Acer Care Center and VeroSense.
VeroSense is Acer's fancy branding for "performance modes," giving the user options between Eco+ (extreme battery saver), Eco (normal battery saver), Balanced and Performance. You can also choose between optimized battery charging and full battery charging here. Acer Care Center offers options to update, recovery management, tunetups, information about the system, checkups and support.
The Aspire Vero comes with a limited one-year warranty. See how Acer did in our Tech Support Showdown!
Bottom line
The Acer Aspire Vero offers solid eco-friendly power without expecting a fortune from consumers. Boasting surprisingly good performance metrics, a clear sound system, long-lasting battery life of nearly 13 hours and a crisp webcam, Acer's latest Vero is a good pick for conscious buyers.
However, it's bogged down by an underwhelming display, mushy keyboard and subpar SSD. I'm also not the biggest fan of its design, but you'll certainly enjoy the Cypress Green, Mariana Blue, or Volcanic Gray more. If you're looking for a similarly priced laptop with a better display, we recommend the Asus Zenbook 14 OLED. Otherwise, the Aspire Vero is a good pick for those who want to make a more environmentally sound decision when purchasing a laptop.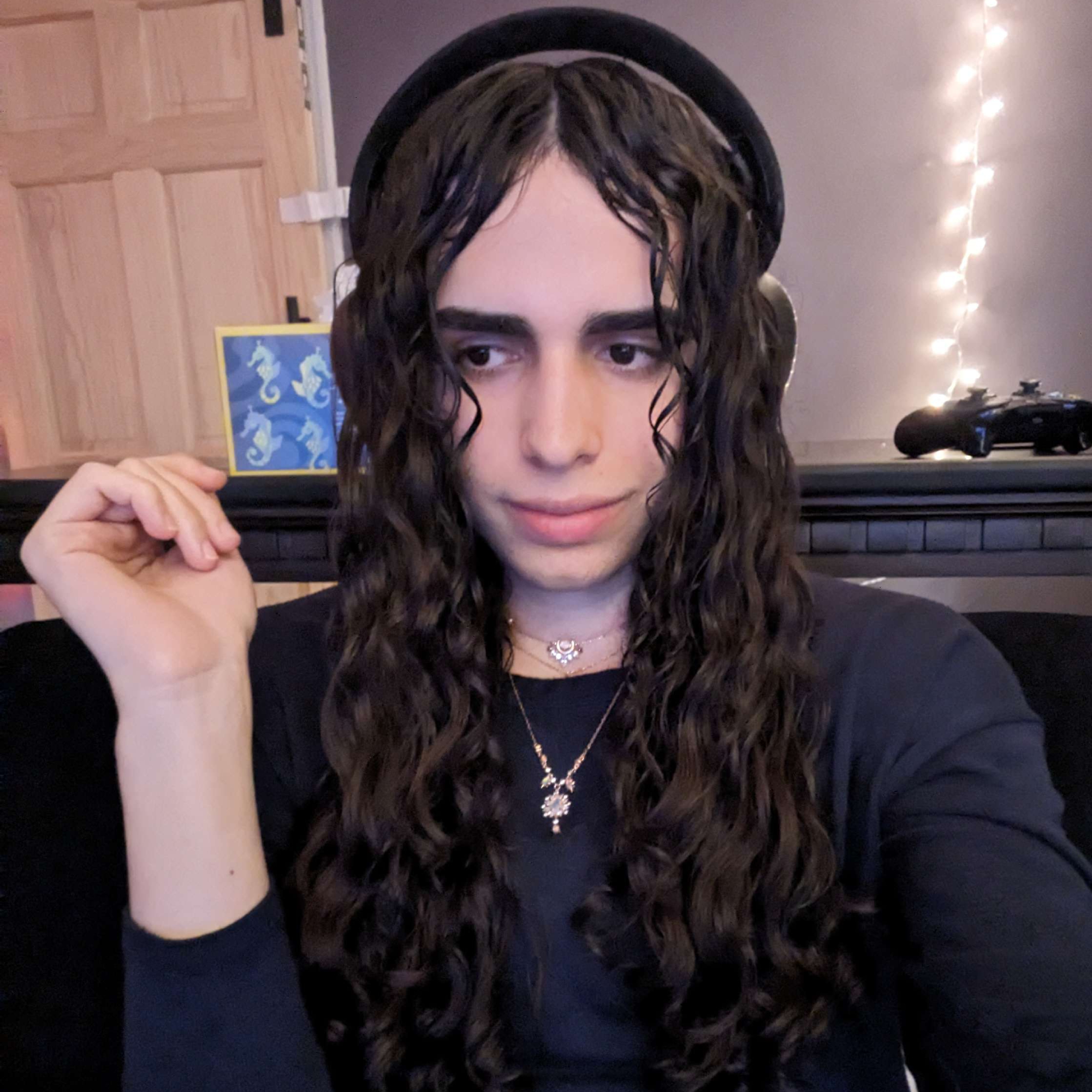 Self-described art critic and unabashedly pretentious, Momo finds joy in impassioned ramblings about her closeness to video games. She has a bachelor's degree in Journalism & Media Studies from Brooklyn College and five years of experience in entertainment journalism. Momo is a stalwart defender of the importance found in subjectivity and spends most days overwhelmed with excitement for the past, present and future of gaming. When she isn't writing or playing Dark Souls, she can be found eating chicken fettuccine alfredo and watching anime.