E3 Summer Game Fest 2021: Elden Ring, Tiny Tina's Wonderland, and more
Here's everything you missed from Summer Game Fest 2021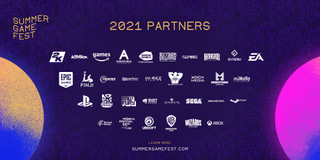 (Image credit: Summer Game Fest)
It's that time of year, gamers — E3 is closing in, and with that, Game Awards host Geoff Keighley hosted another Summer Game Fest. Over 30 game partners joined the fray. Summer Game Fest 2021 featured plenty of exciting world premieres, rounding out to 30+ games appearing at the show.
Here's everything that was revealed during the event.
Elden Ring
Elden Ring is finally here! After all the waiting, we received an excellent gameplay trailer and a release date: January 21, 2022. Some of the more notable moments of this trailer include being able to jump with your horse, colossal foes that seem impossible to fight, and the striking set pieces that FromSoftware is known for.
Tiny Tina's Wonderlands
Gearbox and 2K are working on Tiny Tina's Wonderlands. This is a spin-off to Borderlands, specifically some sort of continuation of Borderlands 2: Tiny Tina's Assault on Dragon Keep. Considering how well this DLC did with the fandom, it's exciting that we'll be able to experience more of it.
Metal Slug Tactics
Metal Slug makes its return with Metal Slug Tactics. This retro strategy game should be exciting for fans of the franchise.
The YouTube trailer's description reads: "Metal Slug Tactics reunites Marco, Eri, Fio, and Tarma as they lead the Peregrine Falcon Squad into a new battlefield through dynamic, strategic combat. Players wield classic METAL SLUG weaponry, leveraging skill trees, perks, and a super attack-fueling adrenaline system to outwit and demolish flanks of the series' signature villains."
Death Stranding: Director's Cut
Death Stranding is back in some capacity, featuring a mysterious Director's Cut. We've no idea what it'll entail, but it will be available on PS5. It shows Norman Reedus jumping into a box, which is quite a unique sight, that's for sure.
The YouTube trailer's description reads: "From legendary game creator Hideo Kojima comes a genre-defying experience, now expanded and remastered for the PlayStation 5 console in this definitive Director's Cut. More info coming soon."
Jurassic World Evolution 2
Jeff Goldblum introduced Jurassic World Evolution 2, which will be the sequel to the successful management game.
The YouTube trailer's description reads: "Building upon the groundbreaking and immersive 2018 management simulation, Jurassic World Evolution 2 introduces a compelling, new narrative campaign set after the events of Jurassic World: Fallen Kingdom, incredible new features, and awe-inspiring new dinosaurs brought to life with captivating realism. Together with expanded construction and more customisation options, the result is an even bigger, better and authentic Jurassic World game.
Lost Ark
Lost Ark is receiving a western release after being exclusive to Korea for quite some time. This massive multiplayer action RPG features an isometric camera view as players cleave and blast through demons and monsters. It is set to launch in the United States this fall.
Call of Duty: Warzone Season 4
Cold War and Warzone will be receiving new weapons, maps, and operators. There are also plans to add new zombies content to Cold War.
Among Us
Among Us will feature a new Hide & Seek game mode and new roles, such as the Sheriff. A brief, miniscule tease of the fifth map was also shown.
Chicory: A Colorful Tale
This coloring book-styled game launched today, and features adventure and RPG systems, with wholesome content that seems quite heart-warming.
The YouTube trailer's description reads: "A top-down adventure game in a coloring book world full of vibrant characters. Use painting powers to explore, solve puzzles, make friends, and draw on anything! From creators on Wandersong + Celeste."
Salt and Sacrifice
Salt and Sanctuary is receiving a sequel titled Salt and Sacrifice. This Souls-inspired game is a 2d side-scroller with unforgiving mechanics and brutal encounters. It features online and local co-op, too.
The YouTube trailer's description reads: "Salt and Sacrifice is the upcoming follow-up to the hardcore action RPG platformer, Salt and Sanctuary. Explore a new era and region, as well as a new role: a Marked Inquisitor. A Marked Inquisitor is a criminal condemned, yet spared the hand of justice in exchange for a lifetime of service in the unending war against Mages: twisted, irredeemable creatures of elemental malice."
Solar Ash
Solar Ash, the indie exploration and movement game from the developers behind Hyper Light Drifter, had some new footage shown today.
The YouTube trailer's description reads: "Journey through a surreal, vivid and highly stylized world filled with mystery, wild high-speed traversal, endearing characters, and massive enemy encounters. The Void beckons…"
Escape from Tarkov
Escape from Tarkov is receiving a new map. It features exploration throughout an expansive city, with intense building-to-building movement leading to thrilling gunfights.
Chivalry II
Medieval combat title Chivalry II received a new trailer today. It can be purchased now on the Epic Games Store.
Two Point Campus
Management sim game Two Point Campus has been announced. It features a cartoony aesthetic and the ability to build an extensive school grounds.
The YouTube trailer's description reads: "In Two Point Campus, you'll be tasked with building and running your very own campus environment, where the decisions you make will shape the lives of the students you enrol and the staff you hire. For the first time, build in the great outdoors as you develop your very own campus grounds, buildings, and surroundings. Lay down dorms, pathways, hedgerows and more with new easy-to-use creative tools. The only limit is your imagination (and your in-game bank balance)."
Smite
Smite is receiving new content based on the Stranger Things series. Specifically, the Demogorgon, Eleven, the Mindflayer, and Hopper will be playable as skins added to already present characters.
The Anacrusis
Battle against alien hordes with friends amidst a dangerous space station. It seems goofy and features tons of ridiculous weaponry, clearly inspired off of Left 4 Dead in many ways.
The YouTube trailer's description reads: "The Anacrusis is a four-player, cooperative first-person shooter set aboard a massive starship stranded at the edge of explored space. Team up with your friends in an infinitely-replayable fight against alien hordes to unlock perks, weapons, and new ways to play that you can share with your team! Available Fall 2021 on Xbox Series X|S, Xbox One, and Windows."
Rocket League
Rocket League is teaming up with Fast and Furious to celebrate the new film, F9. New cars will be available starting June 17.
The YouTube trailer's description reads: "Starting June 17, you won't have teammates, you'll have a crew. Gather your squad and leave the busters at home with the Fast & Furious 3-Car Bundle, featuring the Fast & Furious Nissan Skyline, Fast & Furious Dodge Charger, and the all-new Fast & Furious Pontiac Fiero! The bundle comes with Wheels and 17 Decals, including the new Reel Life Decals that are taken straight from the Fast & Furious saga!"
Bloodhunt
Set in the Vampire: The Masquerade universe, this multiplayer game will allow players to use superpowered abilities and firearms to battle against one another. It releases later this year.
The YouTube trailer's description reads: "Bloodhunt is a free battle royale game set in the Vampire: The Masquerade universe. A treacherous betrayal has stirred a war amongst the vampires, who are also being targeted for annihilation by a secret society known as the Entity. Use your supernatural powers, weapons and wit in this thrilling battle royale game to dominate the night and restore the Masquerade."
Dark Pictures Anthology: House of Ashes
The latest entry in The Dark Pictures Anthology features a number of American soldiers awakening some sort of evil within a temple. Similar to previous games, it will be choice-based, and it will likely feature a number of endings.
Tales of Arise
The classic JRPG series returns! Tales of Arise features an epic high fantasy storyline and will launch on September 10, 2021.
Sky: Children of the Light
Sky: Children of the Light will be receiving its console release on Nintendo Switch starting June 29. This gorgeous indie-gem is absolutely worth it.
Planet of Lana
Planet of Lana is a beautiful hand-painted adventure and seems to be a side-scroller with elements of parkour. It'll probably be relatively calming considering its aesthetic.
The YouTube trailer's description reads: "A young girl and her loyal friend embark on a rescue mission through a colorful world full of cold machines and unfamiliar creatures. Planet of Lana is a cinematic puzzle adventure game framed by an epic sci-fi saga that stretches across centuries and galaxies."
Overwatch 2
The new skins for Baptiste and Sombra in Overwatch 2 were revealed at the show.
Dungeons & Dragons: Dark Alliance
Dungeons & Dragons: Dark Alliance will be launching on June 22. Hannibal Buress and Ember Moon were guest starts during this video presentation, which showcased a few nuggets of gameplay.
Monster Hunter Stories 2: Wings of Ruin
Monster Hunter Stories is launching on July 9. A story trailer was revealed at the show, with a beautiful piano arrangement accompanying the footage.
Endless Dungeon
Amplitude's Endless Dungeon combines a cartoony art-style with an isometric gameplay style against waves of alien monsters, also featuring four player co-op.
The YouTube trailer's description reads: "ENDLESS™ Dungeon is a rogue-lite tactical action game, set in the award-winning Endless universe. Recruit a team of shipwrecked heroes, plunge into a long-abandoned space station, and protect your crystal against never-ending waves of monsters…  or die trying, get reloaded, and try again."
Far Cry 6
Giancarlo Esposito appeared on stream to talk about why he took on the role of Antón Castillo in Far Cry 6. He talks about how the events of the game relate to what's going on in the world politically today, and felt the technology of the game fascinated him as a film director.
Fall Guys
2B's outfit from Nier Automata will be available as a skin in Fall Guys on June 18.
Deviation Games
A new formed studio called Deviation Games is partnering with Sony to build a new PlayStation property.
Back 4 Blood
A quick tease for a never-before-seen boss in Back 4 Blood was shown at the presentation.
The YouTube trailer's description reads: "Time to book your Summer vacation days! We'll see ya in the Open BETA across platforms on August 12th! Pre-Order for early access and start slaying August 5th."
Tunic
Starting Tuesday, an exclusive demo only available on Xbox will be available for Tunic. This isometric action adventure game has been highly anticipated for quite a few years, so if you're interested in trying it out, be sure to get into the upcoming demo.
Tribes of Midgard
Tribes of Midgard is a Norse-inspired isometric multiplayer RPG with a bright and vibrant aesthetic. It features looting and building mechanics. It launches on July 27.
The YouTube trailer's description reads: "Giants Are Coming! Prepare vikings, on July 27 Tribes of Midgard will launch on PlayStation 5 and PlayStation 4. Pre-order now to be among the first to defend the seeds of Yggdrasil in this 10-player co-op action survival RPG developed by Norsfell and published by Gearbox Publishing."
Evil Dead The Game
Players will cooperate to traverse a town and cleave through zombies. There's also the option to play as the monsters, making for a semi-competitive experience. The game features unique animations for melee combat and plenty of weapons to choose from.
What we know about Summer Game Fest 2021
Stay in the know with Laptop Mag
Get our in-depth reviews, helpful tips, great deals, and the biggest news stories delivered to your inbox.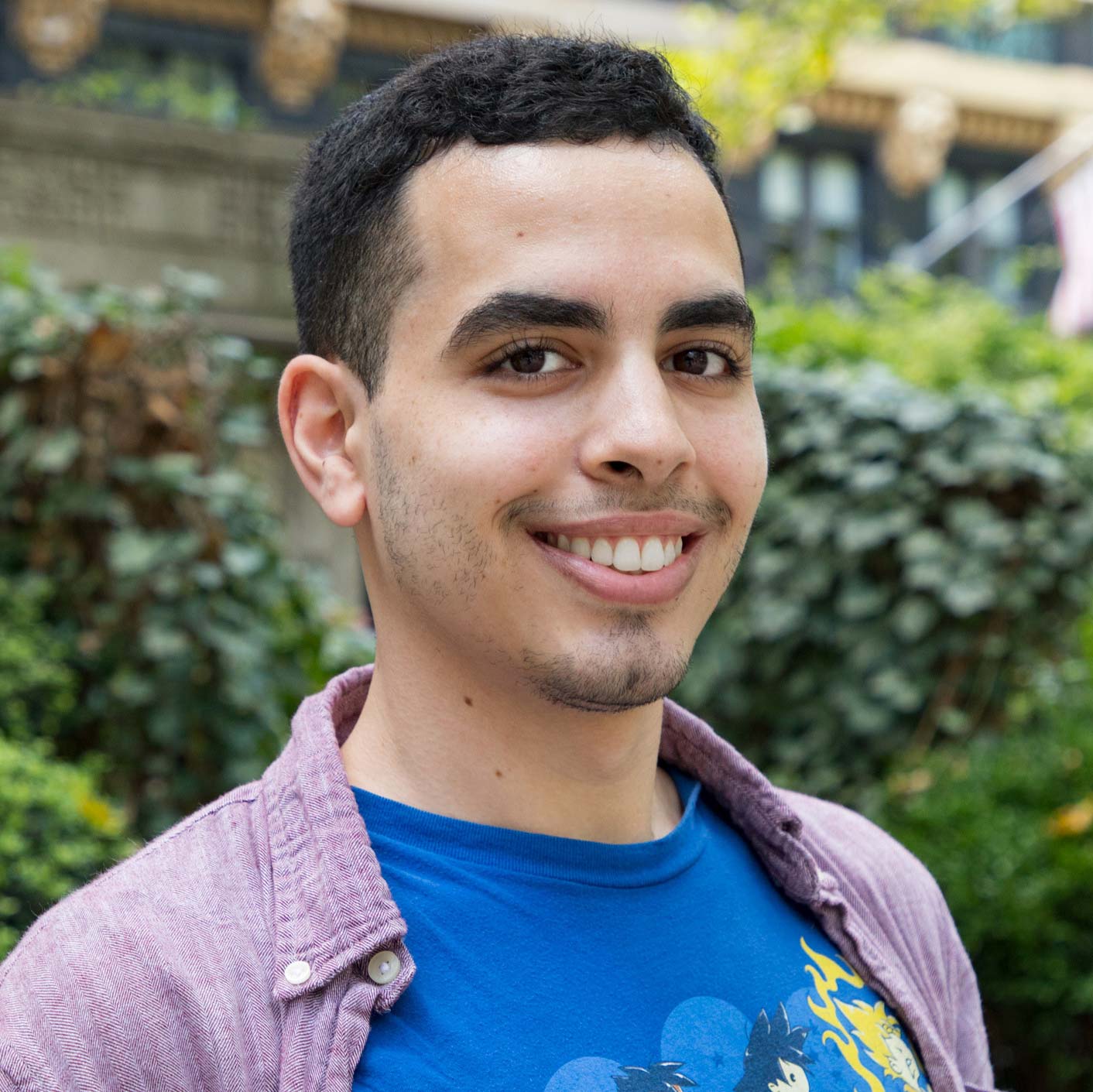 Rami Tabari is an Editor for Laptop Mag. He reviews every shape and form of a laptop as well as all sorts of cool tech. You can find him sitting at his desk surrounded by a hoarder's dream of laptops, and when he navigates his way out to civilization, you can catch him watching really bad anime or playing some kind of painfully difficult game. He's the best at every game and he just doesn't lose. That's why you'll occasionally catch his byline attached to the latest Souls-like challenge.