PS5 State of Play August: Hitman VR, Bugsnax and Control Expansion 2 trailers
Here are the PS5 and PS4 third-party games in the August State of Play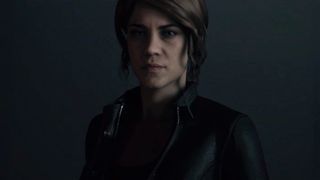 (Image credit: Remedy Entertainment)
If one big tech event wasn't enough for you in one week, Sony showcased a bunch of PS5, PS4 and PS VR games during its State of Play, including trailers for Control Expansion 2, Hitman III in VR and even Bugsnax!
The new State of Play episode aired on Thursday, August 6 at 1:00pm PT / 4:00pm ET / 9:00pm BST. The event didn't include first-party games or hardware, but if you want a taste of some third-party games, it's all there.
Here's everything that was announced.
Hitman III in VR
The biggest announcement from IO Interactive is that you'll not only be able to play Hitman 3 in PS VR when it launches in January 2021, but you'll also be able to play the entire World of Assassination trilogy in VR as well.
Bugsnax
Much to everyone's surprise and pleasure, we got a full-on Bugsnax gameplay trailer, and it looks like a first-person RPG of some sorts, with the main character acting as a journalist that goes around and does quests for people I guess? The game launches on PS5 and PS4 on Holiday 2020.
Control Expansion 2 AWE
We finally have a release date for Control Expansion 2 AWE. I'll be honest, I've never played this game and I have no idea what this expansion is about and I don't want to get spoiled, so here's a video description:
"As Director of the Federal Bureau of Control, Jesse Faden must enter the Investigations Sector and confront the creature lurking within this long-abandoned part of the Bureau. This threat has haunted the sector for years, waiting on the other side of the sealed Firebreak. In order to reclaim the Investigations Sector from its clutches, Jesse will need to explore the numerous Altered World Events investigated here, including one from the town of Bright Falls. AWE brings new story content and side missions as well as new weapons and mods to the world of Control. Launching on PS4 August 27, 2020"
Crash Bandicoot 4: It's About Time
We learned a ton about Crash Bandicoot 4: It's About Time's new gameplay mechanics and new playable characters.
In this trailer we also got a brand new look at some of the challenge modes we would experience in Crash Bandicoot 4: It's About Time. Most exciting is the game's inverse mode, which will allow players to experience the entirety of the game backwards with a unique new art style. Some of the examples shown made levels look old timey, overly vibrant and one where spinning has Crash splatter tons of paint around the level to illuminate the path forward.
Godfall
We an extended look at the combat in Godfall, particularly to how the weapons function in the game. There are five types of weapons: Dual Blades, Longswords, Greatswords, Warhammers and Polearms. Each weapon-class has its own unique movements and playstyles. It gave me hardcore Monster Hunter vibes, and I hope the weapons are as customizable as they are in Capcom's greatest monster hunting series.
Vader Immortal: A Star Wars VR Series
We're finally getting the entire Vader Immortal experience for PS VR on August 25. Here's a video description if you're unfamiliar with one of the most popular Oculus Rift games.
"Vader Immortal is a cinematic, interactive experience that lets you step inside a galaxy far, far away into the role of a smuggler operating near Mustafar, the fiery planet that Darth Vader calls home. You'll find yourself in a grand adventure where you can hone your lightsaber skills, navigate dangers, and come face to face with Vader himself."
The Pathless
The Pathless and its mystical ol' self is back for some more gameplay reveals, this time detailing the platforming, open-world and even combat. Here's a description of the video:
"Become the Hunter, a master of archery who travels to a mystical island to dispel a curse of darkness that grips the world. Forge a connection with your eagle companion as you hunt corrupted spirits, but be careful to not become the hunted yourself. Explore misty forests full of secrets, solve puzzles in ancient ruins, and test your skill in epic battles. The bond with your eagle and the fate of the world hang in the balance."
Braid, Anniversary Edition
An entirely remastered and visually reworked version of Braid is coming to the PS4 in early 2021. We imagine it'll head to the PS5 as well at some point. The visual enhancements actually completely change the art design, which is exciting.
Spelunky 2
Spelunky 2 is taking gamers to the Moon for an online multiplayer experience that looks as brutal as it is fun. Spelunky 2 is slated to launch on PS4 on September 15, 2020.
Genshin Impact
If The Legend of Zelda: Breath of the Wild was an anime, it would be Genshin Impact, for better or worse. The world design looks to be heavily inspired off of the Nintendo Switch hit game, and there's even gameplay footage of a character casually climbing a mountain. It's coming to PS4 in Fall 2020. The massive description reads:
"In the distant continent of Teyvat, the seven elements — Anemo, Pyro, Electro, Cryo, Dendro, and Geo — converge. Those chosen by the gods are granted Visions, with which they can control the elements in nature. You, a mysterious traveler, are about to embark on epic adventures in this free world. You will master the various elements throughout your journey, during which amazing friends with diverse abilities will join you along the way. Together, you will fight mighty enemies, find your lost kin, and unravel the riddles of the world of Genshin Impact.
Soar across boundless lands, cross towering mountain ranges, and swim in vast oceans and lakes. Go forth and discover the secrets of a world full of mysteries and miracles — your adventure awaits!
On the vast continent of Teyvat, the elements will be your best friend when it comes to defeating powerful foes and solving puzzles! Unexpected rewards also await those skilled in making use of the extraordinary reactions between the elements.
No great adventure is complete without companions. Genshin Impact's official release comes with over 20 characters boasting unique styles and abilities for you to experience, with more to come in the future!
Genshin Impact isn't just a single-player experience. If you ever feel lonely or need help to defeat a particularly challenging enemy, you can invite friends from across different platforms to join your world and adventure together in Co-Op Mode!"
Aon Must Die
Aon Must Die looks like some more hardcore edgy anime stuff. The dude's chest even looks like Gurren Lagann's face. The video description reads:
"Aeon, the dreaded Emperor of the unstoppable Void Armada, has been betrayed and left for dead by his generals. Weakened and without a body to exact his revenge, he desperately merges with you to escape.
Travel across the futuristic city of Pantheon to destroy or subdue those who betrayed Aeon, while fighting for your mind, free will, and control of your body.
Experience a unique beat-em-up introducing breakneck, risk-reward gameplay, innovative tactical fighting, and an RPG alignment system that tracks how you behave as a warrior.
Will you succumb to Aeon's will and unleash his power, losing yourself in the process? Or will you choose the hard way and remain free, at the cost of your strength?"
ANNO: Mutationem
More anime games! ANNO: Mutationem is apparently an action-adventure game with RPG elements. It's set in a cyberpunk world and features 2D and 3D graphics. According to the video description, expect a "rich, dark and bizarre plot."
Auto Chess
Auto Chess is coming to PlayStation 4. That is all.
The Pedestrian
The weird and creative puzzle platformer The Pedestrian is coming to PS4 on January 2021. Hopefully, it'll make its way to the PS5 soon after.
Hood: Outlaws & Legends
Hood: Outlaws & Legends is a weird-looking free-to-play multiplayer game that looked like it was having an identity crisis. However, apparently, it consists of two teams of players that are competing to pull off a heist against AI guards. It doesn't look particularly impressive, and multiplayer-only games are a hard hit or miss, as they rely heavily on a consistent player-base.
Temtem
Temtem is Pokemon, but probably somehow better. Video description reads:
"Temtem, the Creature Collecting MMO is Coming to PS5 in 2021! Seek adventure in the lovely Airborne Archipelago alongside your Temtem squad. Catch every Temtem, battle other tamers, customize your character, join a friend's adventure and explore the dynamic online world."
Stay in the know with Laptop Mag
Get our in-depth reviews, helpful tips, great deals, and the biggest news stories delivered to your inbox.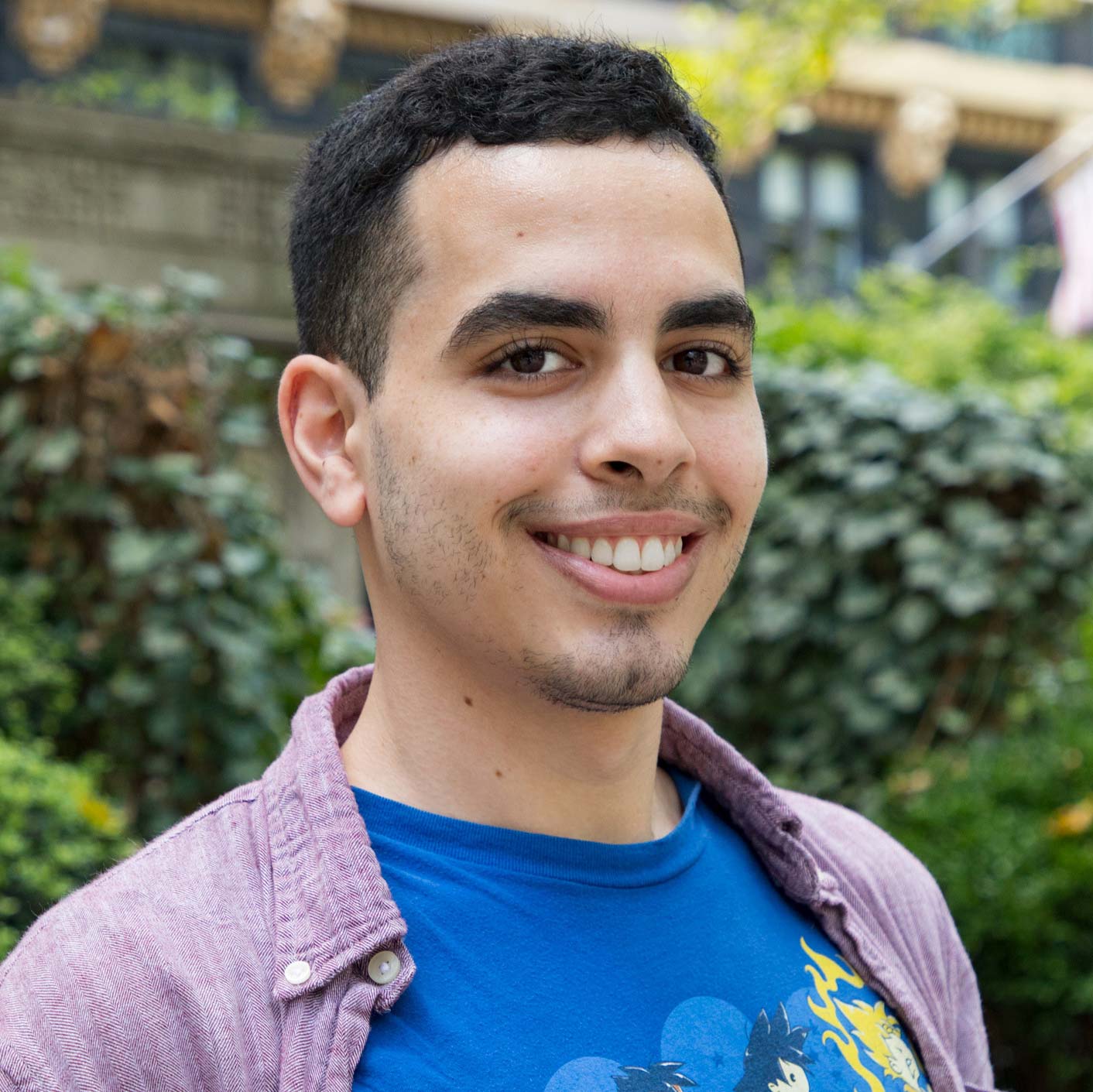 Rami Tabari is an Editor for Laptop Mag. He reviews every shape and form of a laptop as well as all sorts of cool tech. You can find him sitting at his desk surrounded by a hoarder's dream of laptops, and when he navigates his way out to civilization, you can catch him watching really bad anime or playing some kind of painfully difficult game. He's the best at every game and he just doesn't lose. That's why you'll occasionally catch his byline attached to the latest Souls-like challenge.