What to expect at Apple's 'Scary Fast' event: M3 MacBook Pros, iMacs, and more
Everything we might see at Apple's last-minute event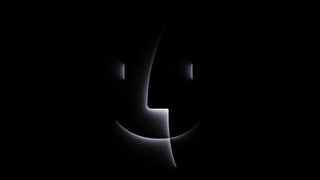 (Image credit: Apple)
Apple's next event, dubbed the 'Scary Fast' event, will happen in a few short days on Monday, October 30. You can tune into the event live on Apple's website or YouTube Channel, but it might be later than you'd expect for an Apple event. The 'Scary Fast' event will be hosted at 5 p.m. PT (8 p.m. ET/1 a.m. BT), seven hours later than events traditionally start.
At the 'Scary Fast' event, we're expecting to primarily see new Mac devices launched or released. Whether or not those Mac devices include a new iMac or a new MacBook Pro, we can't be sure. However, we are fairly confident that any Mac that debuts at this upcoming event will feature Apple's next-gen M3 chipset.
Possibly M3 Pro and M3 Max MacBook Pros
A recent tweet from Apple analyst Ming-Chi Kuo suggests that the 'Scary Fast' event's main focus will be the M3 series Macbook Pro. Despite previously predicting a MacBook launch to be unlikely, Kuo is adjusting his estimates based on this last-minute Apple event.
He does, however, hold fast in his stock estimates, and says that if new MacBook Pros launch in November or December, supply will only last into the first quarter of 2024 unless consumer demand weakens. MacRumors seems to think new Mac models could release on November 8.
I believe M3 series MacBook Pro will be Oct 30th media event's focus. I previously predicted a launch this year is unlikely due to limited 4Q23 shipments (less than 400-500k units in total). If new MBPs launch in Nov-Dec, tight supply will last into 1Q24 unless demand weakens. pic.twitter.com/R6tVIYyQopOctober 24, 2023
Another reliable Apple source—Bloomberg's Mark Gurman—recently tweeted that "Apple has been testing M3 Max and M3 Pro 14-inch and 16-inch MacBook Pros." He also notes that "MacBook Pro inventory has run dry," making Apple's 'Scary Fast' event the perfect time to announce a restock of brand new, next-gen MacBook Pros.
Chances of seeing an M3 13-inch MacBook Pro are fairly slim, and this model was strangely missing from Bloomberg's recent Power On newsletter. Gurman doesn't expect there to be any M3 MacBook Airs released this year either.
An M3 iMac seems likely
A recent tweet from Bloomberg's Mark Gurman called back to an old Power On newsletter where he said the next-gen iMac was in the engineering validation testing (EVT) stage. If it was in this development stage back in March, it's incredibly likely that Apple's new iMac could release on Monday, especially with Gurman's tweet conveniently timed right before the 'Scary Fast' event.
Apple has been planning an M3 iMac for a while, with the machine going into production months ago. No other major changes other than the chip, but the stand's internal design has been tweaked. I'd expect colors to remain similar. https://t.co/7nm7Zyq94bOctober 24, 2023
In the March newsletter Gurman linked to in his tweet, he mentioned the possibility of a redesigned stand, with internal components rearranged. This new iMac will likely launch with the same color options as the existing M1 iMac, but the most exciting change will be an upgrade from an M1 chip to an M3 chip, skipping the M2 chip altogether.
New USB-C accessories
The iPhone 15 series is finally equipped with USB-C technology, and it looks like Apple may start to make the same change to many of its other devices. On Monday, we should see the new USB-C versions of Apple's Magic Keyboard, Magic Trackpad, and Magic Mouse.
Apple will probably also reveal the color-matched USB-C cables that many people thought were meant for the iPhone 15 series. 9to5Mac has a sneaky suspicion that these cables are probably intended for the new iMac, which will probably launch at the 'Scary Fast' event as well.
If you want to see the action for yourself, check out our guide on how to watch Apple's October 'Scary Fast' event.
Stay in the know with Laptop Mag
Get our in-depth reviews, helpful tips, great deals, and the biggest news stories delivered to your inbox.