The Acer Swift Go 14 is cheaper, better than the MacBook Air M2 — fight me
The Acer Swift Go 14 is a masterclass in laptop design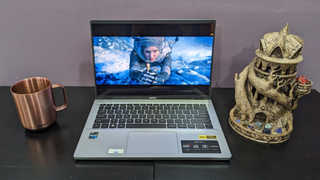 (Image credit: Future)
Apple's MacBook Air M2 is an undeniably superb laptop, with our reviewer championing it is a "portable powerhouse." With a gorgeous aluminum exterior, solid performance across the board, excellent battery life and a lovely screen to bask in, it's hard to say no to what the company is offering. Or at least, it was hard to say no once upon a time.
But these times are changing with new laptops that continuously defy our expectations, and in this case, it's beginning to look like Acer is coming straight for Apple's throne with the Swift Go 14, as plenty of its qualities make it a more appealing purchase than the Air M2.
And after rigorous testing, we have the performance metrics to back it up: Acer has brutally destroyed the company's beloved Air M2 in some key categories, enough so that it quickly becomes the better option for many users. We're not saying it defeats the Air M2 in every regard, but depending on your tastes, you might be okay doing without longer battery life or a faster SSD.
A more vivid display
Apple's displays are beloved, and there's no escaping their excellency. Offering a typically unmatched level of brightness and clarity, it makes the MacBook experience that much better. The company is championed for its attention to premium detail and there's few feelings quite like lifting the lid of a MacBook and getting lost in its display.
But Acer is not playing around with the Swift Go 14. While its 395 nits of brightness can't quite match up to the Air's 489 nits, vibrancy is a whole other beast, and in that case, it's no contest. To be fair, the Swift Go 14's display defeating the MacBook Air M2 in color reproduction is no surprise. After all, it achieved one of the highest DCI-P3 scores we've ever seen at Laptop Mag. But Apple should sincerely feel embarrassed that the company has been outplayed at this level.
The Swift Go 14 managed a score of 175.7% on the DCI-P3 color gamut, while the MacBook Air M2 is trapped down in the depths of the underworld with a low 75.9%. We'd be a little more forgiving if Apple at least broke the 100% mark, but Acer has achieved something that's more than double the Air M2's display vividness.
Better performance
Apple Silicon chips are widely praised as unbelievable powerhouses, and by most metrics, they are. We are constantly impressed by its performance across the board, and our tests have indicated it's nothing to scoff at. These chips indicate a phenomenal future for the company, and we're excited to see how they continue to evolve. However, the Air M2 will need to step aside, as there's a new sheriff in town.
During the Geekbench 5.5 synthetic overall performance benchmark, the Air achieved a multi-core score of 8,919. While this is pretty impressive overall, it's left in the dust when compared to the Swift Go 14's multi-core score of 11,815. There is a nearly 3,000 point gap between the two, making this race a decisive victory for Acer: This is no contest, it's a slaughter.
The situation gets even worse for Apple when analyzing its performance on the Handbrake test, which involves transcoding a 4K video to 1080p. It took the Air 7 minutes and 52 seconds to accomplish this, which is by all means a solid score. But the Swift Go 14's horsepower is unstoppable in this one-on-one race, managing to complete the same task in 5 minutes and 35 seconds. With a 2 minute and 17 second gap between the two, you might start feeling bad for the Air right now.
Highly affordable
With superior performance and an exponentially more vivid display, it's clear that the Swift Go 14 is a champion. You might be thinking that it has to be pretty costly, right? If a laptop can so effortlessly demolish a flagship laptop from a leading brand like Apple, it's sure to take a pretty penny from your bank account.
But to make matters so much worse for Apple, the Swift Go 14 is available for a significantly lower price than the Air M2. The 10-core GPU model we tested is currently available on Apple's website for $1,899, and even then, the base model (which is the cheapest M2 you can get), is $1,199.
In contrast, the Swift Go 14 model we tested is currently available at Acer's website for $1,049. Not only is this cheaper than the M2 we tested, but it's even cheaper than its starting price. Imagine getting so severely outclassed in this many categories for a cost that's $850 less than what you can offer. Apple should be ashamed.
Bottom line
We're not claiming that the Acer Swift Go 14 is a miracle laptop that effortlessly demolishes the MacBook Air M2 in every category, but it does so often enough that it's hard not to be amazed. If you want significantly longer battery life, a faster SSD, and a brighter screen, we still recommend the MacBook Air M2.
But with superior productivity performance alongside a gloriously vivid display for a cost that's $850 less than what Apple is expecting of you, we can definitively say that the Acer Swift Go 14 is the better choice here. And as someone who's a sucker for a beautiful screen, I'd say that makes it the better laptop — fight me.
Category
Back to Ultrabook Laptops
Brand
Processor
RAM
Storage Size
Screen Size
Colour
Condition
Price
Stay in the know with Laptop Mag
Get our in-depth reviews, helpful tips, great deals, and the biggest news stories delivered to your inbox.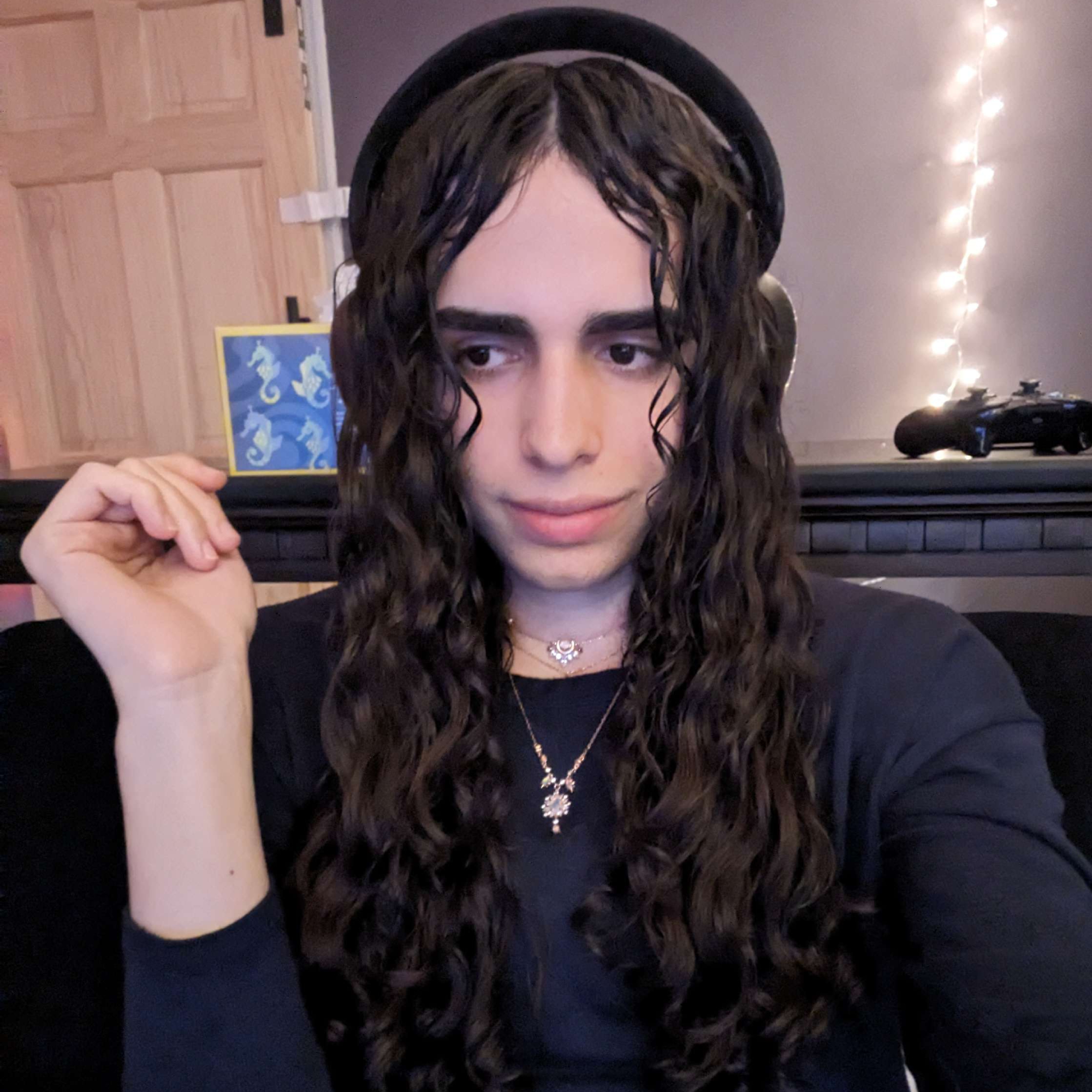 Self-described art critic and unabashedly pretentious, Momo finds joy in impassioned ramblings about her closeness to video games. She has a bachelor's degree in Journalism & Media Studies from Brooklyn College and five years of experience in entertainment journalism. Momo is a stalwart defender of the importance found in subjectivity and spends most days overwhelmed with excitement for the past, present and future of gaming. When she isn't writing or playing Dark Souls, she can be found eating chicken fettuccine alfredo and watching anime.