Bose QuietComfort Ultra: Everything we know so far
Check out what the latest reports and rumors say about Bose's next-gen ANC headphones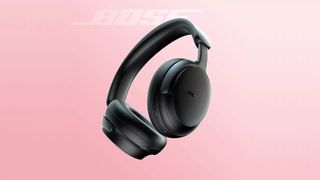 (Image credit: Kuba Wojciechowski/Twitter)
Bose has hit their stride in the wireless audio space, releasing numerous products over the past six years that have been recognized as some of the best noise-cancelling headphones and wireless earbuds money can buy. So, it's only natural to get hyped about the forthcoming QuietComfort Ultra, which will serve as the latest entry in the QC over-ear headphone series.
We haven't gotten an official announcement from Bose yet. However, there are design leaks, online reports, patents, and several rumors that suggest the headphones could be coming sooner than later.
Here's everything we know so far about the Bose QuietComfort Ultra, along with our wish list for these next-gen ANC headphones.
Prime Day Bose Headphone Deal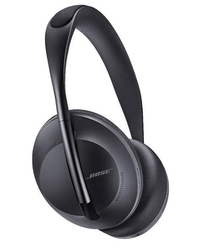 Bose 700 Wireless Headphones: $379 $299 @ Amazon
Can't wait for the QuietComfort Ultra? Save $80 on the near-flawless Editor's Choice Bose 700 wireless headphones. They offer detailed Bose sound, stellar noise-cancelling technology, and 20 hours of battery life. For hands-free operation, they work with Alexa, Google Assistant, and Siri. Grab them now for their best price yet!
Bose QuietComfort Ultra release date and price
Let's examine Bose's wireless headphones release history. The QuietComfort 35 II hit store shelves in October 2017, followed by the flagship Bose 700 in March 2019 and the QuietComfort 45 in October 2021. Those are two-year stretches between every headphone release.
Our guess is the QuietComfort Ultra will be released in October 2023, with an announcement coming in September. That's exactly how the QuietComfort Earbuds II rollout occurred.
Locking down an MSRP is more difficult. The Bose 700 launched at $399 and are currently down to $379, whereas the QuietComfort 45 came out at a lower price point than the 700 and QC35 II: $329. If the QuietComfort Ultra replaces the 700 as Bose's top headphone, then expect a price point between $399 and $499. Otherwise, they're likely to be sold for $349.
Bose QuietComfort Ultra design
The QuietComfort Ultra wasn't even a thing until Twitter leaker Kuba Wojciechowski (@Za_Raczke) published a rendering that showed the rumored product. It does look real, plus the design bears a strong resemblance to the QuietComfort 45, but with a few noticeable changes.
Leak: Bose QuietComfort Ultra (codename "Lone Starr") - new flagship ANC headphones from Bose! pic.twitter.com/YudLpHy2b5February 23, 2023
Headband cushioning looks thicker and seems to have a textured material covering the outside of it, much like the Sennheiser Momentum 4. The headband accompanies the hinge mechanism surrounding each earcup to fold up and toss in a carrying case. This aligns with previous QC headphone releases. Earcup padding also looks similar to what was used on the Bose 700.
Wojciechowski did admit that they "currently have very little information about the product," and that "it appears to be in its early stages of development," which brings the product's release window into question. If true, then the QuietComfort Ultra wouldn't be released for another year or so.
Bose QuietComfort Ultra features and specs
Stronger active noise cancelling (ANC) technology is guaranteed, along with improvements to other brand hallmarks such as call quality, connectivity, and controls. A bump in battery life could be a possibility, especially since the previously launched QuietComfort 45 received a 4-hour increase from their predecessor, totaling 24 hours when fully charged.
The leaked renderings show physical buttons on the bottom of the left earcup. This leads us to believe the QuietComfort Ultra won't come with touch controls, which would be a huge mistake since the Bose 700's touch controls are some of the category's most intuitive and responsive. A USB-C port sits at the bottom of the right earcup for recharging. There's no indication whether these cans will carry a 3.5mm input.
Bose Music app support is certain. We can expect EQ settings, firmware updates, toggle controls for functions, and the popular Self-Voice feature that adjusts your voice to make it sound more natural on calls.
Audio has been great on Bose headphones, but not top tier. These models have been restricted to standard audio codecs like SBC and AAC for the longest. Both are serviceable for streaming media on iOS/macOS and Android devices, but don't compare to the faster and more reliable Qualcomm aptX codec for hi-quality sound over Bluetooth. Well, it turns out that a partnership was recently formed between Bose and Qualcomm that will bring aptX Lossless audio to the QuietComfort Earbuds 2 at the end of year. This will allow for higher-quality audio transfers when streaming on compatible devices. In addition, Bose will incorporate Qualcomm's S5 Sound platform into future wireless audio devices, which the QuietComfort Ultra falls under.
Bose QuietComfort Ultra — What we want
We'd never turn down a new Bose launch, especially if it's noise-cancelling headphones. But we do have strong recommendations for their next release.
It's expected the QuietComfort Ultra will borrow features from the latest Bose headphones and earbuds. The QuietComfort Earbuds 2 have a few worth snagging. It would be beneficial to have CustomTune technology to automatically calibrate ANC and the sound frequency profile to the unique properties of your ears. Add to the list: ActiveSense for adaptive ambient listening and customized ANC profiles as well.
The Bose Music app needs more features and the QuietComfort Ultra could be the perfect model to introduce them. Most of what's available is serviceable, but other competitors like the Sony WF-1000XM5 and Sennheiser Momentum 4 blow Bose's headphones out of the water when it comes to extended functionality. Sony has impressive sound upscaling features like DSEE Extreme and their 360 Reality Audio platform for immersive 3D sound, which is also optimized for use with hi-res streaming services like Tidal. Meanwhile, Sennheiser has adaptive settings like Sound Zones that automatically adjust the EQ based on your location.
Bose should also consider bringing back popular features from older QC models. Spotify Tap is the only one that has been consistently available on all the latest Bose headphones. It would be nice to see tap-to-pair NFC once again; the QuietComfort 35 II was the last model to support it. Music Share is another QuietComfort 35 II-only perk that deserves another shot, so you can hear music on two sets of Bose wireless headphones.
Lastly, give us a way to turn off ANC. Having it enabled all day drains battery life quickly. Being able to use noise cancellation in wired mode is thoughtful, but most of us prefer to have longer ANC playtimes wirelessly.
Outlook
Our excitement is high for the Bose QuietComfort Ultra, and we can't wait to see what the final product looks like. It's just a matter of time before Bose makes them official. Until then, we'll continue waiting it out and update this article with the latest news, leaks, and rumors.
Stay in the know with Laptop Mag
Get our in-depth reviews, helpful tips, great deals, and the biggest news stories delivered to your inbox.