Editor's Note: Apple's latest iPads are now official. Check out our full reviews of the new iPad Air and iPad mini for 2019.
The always-churning Apple rumor mill suggests that we'll see a new base-level iPad in 2019. And while the new machine is shaping up to be a subtle bump up over previous iterations, Apple's 7th-generation iPad could be the best jumping-on point yet for those looking to bring an iOS tablet into their home.
Here's everything we know about the 2019 iPad so far, from its rumored specs and design to its potential release date and price.
iPad 2019 release date: When will the 7th-gen model come out?
The 7th-gen iPad could be right around the corner. A January report from DigiTimes claims that Apple will release "two entry-level tablets" in the first half of 2019, and those could be the latest iPad and the rumored iPad mini 5.
There's a small chance we could see Apple's new iPads at the company's March 25 event in Cupertino, California, though that event is expected to be largely focused on Apple's push into streaming video. Still, Apple did reveal last year's iPad at a March event, so a March 25 reveal this year is not outside the realm of possibility.
iPad 2019 price: How much will the 7th-gen model cost?
The current entry-level iPad starts for $329 and comes with 32GB of storage, and we don't expect that price to change much for the 2019 model. It seems safe to assume that Apple will once again offer an LTE version of its new iPad, which currently starts at $459 for the 6th-gen version.
What will the 2019 iPad look like?
If recent reports are to believed, expect this year's iPad to look a whole lot like last year's model. According to Japanese Apple blog Mac Otakara, the next iPad will use the same physical housing as the 6th-generation model, which weighs about a pound and is just 0.3 inches thick.
The Mac Otakara report also suggests that, unlike the new iPad Pros, the next iPad will retain the headphone jack as well as the Touch ID fingerprint sensor. The report notes that the new tablet will likely have the same 9.7-inch, 2048 x 1536 display as the previous model.
MORE: Apple iPad Guide - News, Reviews and Tutorials
However, other rumors suggest that the new iPad could get a modest bump in size. Twitter user CoinX, who correctly predicted the names of the new iPhones in 2018, tweeted on March 13 that "Both iPad 7 (10.2 [inch]) and the 'new' iPad (10.5 [inch], non-Pro) are coming. But not at the same time." These new sizes would both represent a small step up from the current 9.7 model and be targeted at power users who don't want to shell out for an iPad Pro (or Chromebook).
iPad 2019 specs: How powerful will it be?
Last year's iPad launched with an A10 Fusion processor, so we're expecting an A11 Fusion for the 7th-gen model (or a modified version of the A12 Bionic processor found in Apple's latest iPhone XR and XS phones). Apple pushes the 6th-gen iPad as a classroom-friendly tablet optimized to run all types of augmented reality apps, and that'll likely still be a focus for this year's slate.
The 6th-gen iPad currently ships in both 32GB and 128GB configurations, and we expect similar options for the new model. Other features, such as the tablet's 8-MP rear cam, 1.2-MP front-facing FaceTime camera and 1080p video-recording capabilities, will also likely return.
The 7th-gen iPad will probably still support the Apple Pencil, which is sold separately for $99. Apple released a special 2nd-gen Apple Pencil, selling for $129 and made exclusively for the iPad Pro series, so we may see a refresh of the standard model for the entry-level iPad.
How will the 2019 iPad stand out?
While you can count on the next iPad being powerful and vibrant, the big question is what (if anything) Apple will do to make its cheapest tablet stand out. Huawei recently released a compelling alternative in the $299 MediaPad M5 Lite, which, unlike the iPad, has a dedicated kids' mode and supports multiple profiles. And with the continued popularity of affordable and versatile Amazon Fire tablets and Chromebooks, the iPad is far from the only choice for parents looking for a low-cost device for their kids' homework.
Credit: Laptop Mag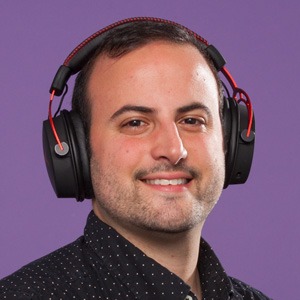 A devout gamer and tech enthusiast, Mike Andronico joined the Laptop team in July 2013. With a B.A. in Journalism from Purchase College and experience at GameNGuide, Examiner and 2D-X, Mike tackles everything from iPhone rumors to in-depth hardware reviews.