Microsoft's Surface Laptop Go 3 retains the stunning design and thin, light build of its predecessor, but it also maintains its weak performance, mediocre battery life, and low-resolution display. Style over substance isn't a winning formula when others offer both at the same price.
Pros
+

Thin, light, stunning design

+

Solid keyboard and trackpad

+

Great speakers
Cons
-

Expensive for its performance

-

Outdated 12th Gen CPU

-

Mediocre battery life

-

Sub 1080p display

-

No backlit keyboard
Why you can trust Laptop Mag Our expert reviewers spend hours testing and comparing products and services so you can choose the best for you. Find out more about how we test.
Microsoft Surface Laptop Go 3 Specs
Price: $799 (starting), $999 (tested)
CPU: Intel Core i5-1235U
RAM: 16GB
Storage: 256GB M.2 PCIe SSD
Display: 12.4-inch, PixelSense touchscreen, 1536 x 1024p
Battery: 8:49
Size: 11 x 8.1 x 0.6 inches
Weight: 2.5 pounds
What matters more to you: portability or power? That question entered my mind when testing the new Microsoft Surface Laptop Go 3. Measuring 11 x 8 x 0.6 inches and weighing 2.5 pounds, there's no question that the Go 3 is designed to go anywhere and everywhere with you.
As it's available in four subdued, Apple-evoking colors—Platinum, Sandstone, Ice Blue, and Sage (the color of my evaluation unit)—it's also designed to look good, no matter where your travels may take you.
But whether it's capable of doing everything you'll need once you get wherever you're going is a harder question to answer. Its lack of power is bewildering, and among all of its shortcomings, it's still more expensive and boasts worse battery life than cheaper, more powerful laptops. There's no world in which the Surface Laptop Go 3 becomes one of our best laptops, but if we ever get started on making a list of the most disappointing laptops, it might just be a frontrunner.
Microsoft Surface Laptop Go 3 price and configuration
Our model of the Surface Laptop Go 3 is built with an Intel Core i5-1235U processor, 16GB of RAM, 256GB of SSD storage and a 12.4-inch PixelSense touchscreen at 1536 x 1024-resolution.
It's available now on the Microsoft Store for $999. The only difference between this and the base model is that it lowers the RAM down to 8GB for $200 cheaper, making it $799.
Microsoft Surface Laptop Go 3 design
Although the Surface Laptop Go 3 looks good closed, with a reflective Microsoft logo dead center, my strongest appreciation for it started when I opened the lid. Its compact nature is adorable, while the shininess of its minimalistic sage-green deck and all-encompassing 3:2 aspect ratio display are alluring.
Rarely do we get the pleasure of testing a laptop this small, making it perfect for stuffing into backpacks even if they aren't particularly spacious. This is one of the machine's best qualities and perhaps Microsoft's greatest selling point. If you're willing to pay extra for portability, the Surface Laptop Go 3 has you covered.
Coming in at 2.5 pounds and measures 11 x 8.1 x 0.6 inches, the Surface Laptop Go 3 is small and light. Competitors like the Lenovo Yoga 7i (Gen 8) (4.5 pounds, 14.3 x 9.8 x 0.7 inches), Asus Zenbook 14 OLED UM3402Y (3.1 pounds, 12.4 x 8.7 x 0.7 inches), and Acer Swift Edge 16 (2.7 pounds, 14 x 9.7 x 0.6 inches) were unsurprisingly larger considering the Go 3's whole schtick is portability.
Microsoft Surface Laptop Go 3 ports
As with other Surface laptops, the Go 3 draws power from a right-edge Surface Connect port (redolent of Apple's MagSafe), which dislodges if you bump it or look at it the wrong way, to prevent you from damaging the port or the plug.
Its only other ports are on the left, with one USB 3.1 (Type A), one USB 3.2 (Type-C, with DisplayPort and charging functionality), and a 3.5mm headphone jack. It's hardly a lot, but it covers all the bases for the ways you're most likely to use the Surface Laptop Go 3.
Microsoft Surface Laptop Go 3 keyboard and trackpad
The Surface Laptop Go 3 sports a relatively spacious keyboard, with island-style keys providing sufficient travel for my finicky fingers. I wouldn't go as far as to say that typing on it was a joy, but neither was it a (literal or figurative) pain, which can often happen on laptops that are intended to be svelte.
When taking the 10fastfingers typing test, I achieved 104 words per minute with a 97% accuracy. I usually can hit around 115~ words per minute with 98% accuracy, so this slightly inferior performance can be attributed to the compact nature of the machine. It will take most individuals some time to get used to, especially if you prefer larger keyboards, but it feels fine.
It is bewildering that Microsoft couldn't afford a backlit keyboard on a $999 laptop. It's not like this a budget machine, especially when its competitors like the Yoga 7i ($999), Edge 16 ($1,299), and Zenbook 14 ($869) each have one. It's as if Microsoft treats the lack of features as some sort of miracle that could only be achieved without increasing costs, but it's simply not true. Cheaper laptops feature a backlit keyboard, 1080p resolution, and better performance.
The touchpad, which measures about 2.4 x 4 inches, is well positioned and roomy enough to not make my hand cramp during click-fest Web-browsing sessions. I had no issue perfuming multi-finger gestures like when using three fingers to swap between tabs or zooming in with two fingers.
Microsoft Surface Laptop Go 3 display
The Surface Laptop Go 3's display is a 12.4-inch PixelSense touch screen with a resolution only a Microsoft mother could love: 1,536 x 1,024. That's right, not even 1080p, which is the minimum you'll find today on most mainstream laptops. While the screen is sufficiently bright, how often will you watch things on a small, off-resolution display?
This isn't only a problem on paper, as there is a visible lack of crispness even while performing the most basic task. Text is especially grainy while looking at desktop shortcuts, browsing through files, and navigating settings.
I watched "The Little Mermaid" trailer on the Surface Laptop Go 3 and was relatively impressed, partially thanks to its gorgeous glossy screen and immersive 3:2 aspect ratio. It was also sufficiently bright and daytime scenes were easily visible, but it got a bit dim during the opening depicting a shipwreck at night. I could barely tell where the sky started and the sea began, while the boat barely stood out. However, the key offender here is its 1,536 x 1,024 resolution, which ensures its brightest scenes lack crispness.
Its color performance wasn't too bad considering its cost, managing to reproduce 67.3% of the DCI-P3 color gamut, which is far below the 88.8% average. This is superior to the Yoga 7i (45.8%), but the Zenbook 14 (79.1%) and Edge 16 (139%) easily outperformed it.
Its average brightness measured 322 nits using a Klein K10-A colorimeter and Klein's ChromaSurf software, which is acceptably bright, but is below the 353 nits average. This is better than the Yoga 7i (267 nits), yet couldn't quite compete against the Edge 16 (387 nits) and Zenbook 14 (346 nits).
Microsoft Surface Laptop Go 3 audio
Perhaps in an attempt to maintain the Surface Laptop Go 3's sleek, minimalistic aesthetic, its speaker system is visible on neither the deck or bottom. It's cleverly hidden within the hinge, which surprisingly results in compelling sound quality.
I watched the trailer for "The Little Mermaid" and was impressed by how well the film's sound design and music contrast against dialogue. Many laptop speakers have a difficulty balancing these two elements and instead highlight voices for the sake of clarity, but the Surface Laptop Go 3 finds a great balance. Its musical numbers and accompanying orchestra are impactful, and I can always hear voices when they're present.
I listened to "1999 WILDLIFE" by Brockhampton and expected the laptop to miss the mark in representing the various highs and lows of this track, but it hit the bullseye. The spellbinding chorus hits a volume that can fill my office without issue, both clear and punchy enough to rival the best laptop speakers out there. And when the melodic buzz comes in during the finale, it is represented smoothly without any unpleasant sharpness.
Microsoft Surface Laptop Go 3 performance
Sporting an Intel Core i5-1235U processor, 16GB of RAM, and 256GB of SSD storage, the Surface Laptop Go 3 seems like a year-old laptop on paper, yet it only just launched a week ago.
It managed an unimpressive score of 6,900 on the latest Geekbench 6 overall performance test, which is plain and simply awful for a modern productivity laptop – especially one at this price. Not only is this below the 7,815 average, but the Yoga 7i (Intel Core i7-1355U, 8,663), Zenbook 14 (AMD Ryzen 7 7730U 7,785), and Edge 16 (AMD Ryzen 7 7840U, 9,624) easily defeated it.
It took an average of 15 minutes and 28 seconds to complete our HandBrake video encoding test, which is far worse than the 8:56 average. The Zenbook 14 (8:05), Edge 16 (6:04), and Yoga 7i (10:30) performed far better.
Copying a 25GB folder full of music, videos, documents, and program files in just under 30 seconds with a transfer rate of 938MBps, the Surface Laptop Go 3 doesn't do terribly, but performs just above the 903MBps average. The Yoga 7i (512GB SSD, 1,380MBps) and Edge 16 (1TB SSD, 1,270MBps) yielded an impressive transfer speed, but the Zenbook 14 (512GB, 311MBps) performed well below the others.
These performance stumbles shouldn't be that much of a surprise. Microsoft is offering the Surface Laptop Go 3 with only the Intel Core i5-1235U—an ultrabook-class CPU from the last generation, which is even more puzzling given the impending release of Intel's 14th Gen chips.
You're also limited to a maximum of 16GB of RAM and a 256GB SSD in the consumer version (though the commercial version does offer up to 512GB). In other words, it's enough to get by, but not enough to get ahead.
Microsoft Surface Laptop Go 3 graphics
Equipped with Intel Iris Xe Graphics, the Surface Laptop Go 3 has enough for basic, non-intensive use, but not much else. It managed 21.3 frames per second on Civilization VI: Gathering Storm, but we wouldn't recommend playing much more demanding games on it. The Zenbook 14 (28.1 fps) and Yoga 7i (25 fps) did a decent bit better, although neither were standouts. The Edge 16 (44 fps) is the only one to hit above 30 frames.
When putting it up on the DirectX 11 3DMark Fire Strike test, it averaged a score of 3,883. The Yoga 7i managed a score of 5,027, which is a decent bit better. The DX12 Time Spy test hit 1,407 for the Go 3, while the Zenbook 14 (1,481) only did a tad better. The Edge 16 (2,996) continued to demolish, though.
Microsoft Surface Laptop Go 3 battery life
For an underpowered machine intended to prioritize portability, the Surface Laptop Go 3's battery life is unimpressive. We measured it at 8 hours and 49 minutes in our nonstop Web-surfing test, which falls short of both Microsoft's claim of 15 hours of mixed use but is a notable improvement from the 7:42 we saw from the first-generation model three years ago. This may technically count as all-day battery life, but that day isn't on Earth unless you're not using the system continuously.
It's also below the 9 hour and 22 minute mainstream average, while especially embarrassing considering the Yoga 7i (11:04) and Zenbook 14 (11:13) lasted over two hours longer, although the Edge 16 (7:18) didn't do very well. Considering this laptop has a 12th gen processor, low resolution, and mediocre performance metrics, battery life could have been the difference between life and death. If Microsoft fulfilled its 15-hour longevity promise, we would recommend the Go 3 on the basis of its portability and reliable battery.
Power isn't everything if you're smaller and more convenient to take on trips, but the Go 3 doesn't last anywhere near as long as similarly-priced hardware with better specs and performance. What's the point of all that portability if you can't take it anywhere before it dies?
Microsoft Surface Laptop Go 3 heat
It's unsurprising that the Surface Laptop Go 3 doesn't get too hot considering its low key specs, but I'm surprised it goes above our 95-degree comfort threshold at all. At the very least, it's not noisy. Its touchpad remained a cool 77 degrees fahrenheit, while its G/H key hit 89 degrees, which is still technically within comfort ranges, but a little higher than expected for a mainstream laptop.
Its undersides goes off the deep end, though, with a peak heat of 105 degrees fahrenheit. We'd expect these sorts of numbers from a gaming laptop, so it's shocking to see something so small and underpowered get this warm. However, it is understandable that such a small system would lack airflow.
Microsoft Surface Laptop Go 3 webcam
Did you expect this "budget" laptop that has already missed the mark on nearly all fronts would somehow channel a decent webcam? If so, you'd be wrong. Boasting a 720p camera, it developed a grainy image and represented the pink of my office wall and the white of my ceiling in a desaturated manner. We recommend taking a look at our best webcams page if you want something decent.
Microsoft Surface Laptop Go 3 software and warranty
The Surface Laptop Go 3 comes with Windows 11, which shouldn't surprise anyone. It's populated with the typical suite of Microsoft apps, alongside standard bloatware like Solitaire.
Most laptop manufacturers ensure company-specific software is built into the laptop, but considering this is designed by Microsoft, there's not much else here beyond what the company already provides with Windows 11.
The Surface Laptop Go 3 comes with a one-year limited hardware warranty. See how Microsoft did in our Tech Support Showdown special report.
Bottom line
Does portability matter when performance is lacking? For business uses, maybe not. The Surface Laptop Go 3 is easy to carry, small enough to use in a cramped train or airline seat, and just attractive enough to convince professional contacts that your company might have some clue what it's doing. And if you don't need to do more than take a few notes, write up a report in Word, punch numbers into an Excel spreadsheet, or show someone else a website, then you're set.
For everyone else, however, the Surface Laptop Go 3 isn't eye-catching. The out-of-date hardware would be understandable at a lower cost, but the fairly high price (our configuration runs $999) is not desirable.
If there's an ironclad argument for buying this rather than a better-performing Apple MacBook Air or better-specced Dell XPS 13, both of which cost around the same, I had trouble determining what that would be. If Microsoft could pull off a miracle and achieve its astounding promise of 15 hours of battery life, that would be a great reason why the Go 3 is worth it over other laptops at a similar price. But this is one case where I was firmly reminded that it's what's inside that counts.
If a laptop with a gorgeous 14-inch 2.8K OLED display, longer battery life, superior performance, more storage, and backlit keyboard for $131 less sounds appealing, we recommend checking out the Asus Zenbook 14 OLED. We do not recommend the Surface Laptop Go 3 unless you're completely sold on its portability. Under a majority of circumstances, do not buy this laptop.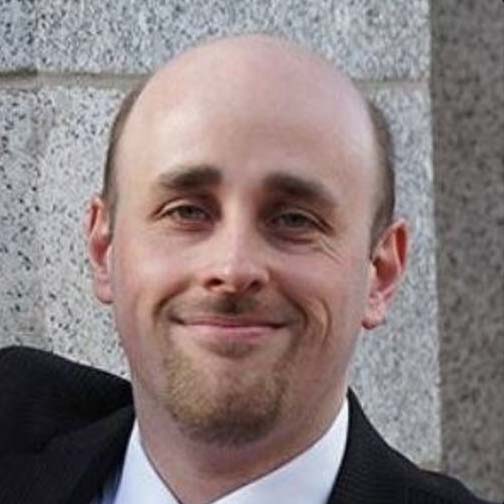 Matthew Murray is the head of testing for Future, coordinating and conducting product testing at Laptop and other Future publications. He has previously covered technology and performance arts for multiple publications, edited numerous books, and worked as a theatre critic for more than 16 years.