The HP E27mG4 is worthwhile for those who need an all-in-one professional workplace solution without purchasing expensive peripherals, but we wouldn't recommend it for those who already have a great webcam, microphone and speaker system.
Pros
+

Alluring color depth

+

Hits max brightness without issue

+

Solid selection of ports

+

Speakers are fine for films and music
Cons
-

Grainy camera

-

Muffled microphone

-

Some speaker issues
Why you can trust Laptop Mag Our expert reviewers spend hours testing and comparing products and services so you can choose the best for you. Find out more about how we test.
The HP E27mG4 is a conferencing monitor with a built-in microphone, camera and speaker system, making it a quick avenue into the professional workspace without purchasing expensive peripherals. It also benefits from alluring vibrancy and decent brightness levels without sacrificing color, but its price might put off those who don't need all the additional features.
Built-in hardware is often nowhere near as impressive as external peripherals, and this monitor does not break that mold. Its camera is grainy while the microphone is muffled, but its speaker system did a decent job while presenting films and music.
You'll get by just fine if you need something that works and you aren't bothered by the quality, but these less-than-great elements make it far from one of the best monitors we've tested. Depending on what you need, it may still be right for you, so let us get into what makes the HP E27mG4 work and not.
HP E27mG4 price and configuration
The HP E27mG4 is a 27-inch 2560 x 1440-pixel IPS monitor at a 5ms response time (with overdrive) packed with a built-in microphone, webcam and speaker system. It also features an anti-glare panel, alongside adjustments for height, tilt, swivel and pivot. It can be purchased for $399 at HP's website.
HP E27mG4 design
If you're a sucker for the tiniest bezels imaginable, you won't be too happy with the HP E27mG4, but that isn't an accident. A substantial portion of the bottom bezel is widened, as it is occupied by a speaker system that travels along the entire space horizontally. It also features an impressive camera block that can be lifted up from behind the monitor and snapped into place. And if you're worried about people snooping on you, you can just push it down.
It utilizes HP's to-be-expected black and silver aesthetic with a minimalist dark monitor casing and silver support arm and base. There's also a reflective HP logo sitting on the upper half at its rear, right below the camera block, while another is visible on the bottom bezels above the speakers. Concerning mobility, it features a plus or minus 45 degree swivel, 90 degree pivot, height up to 150mm and tilt from -5 to 23 degrees.
Measuring 24.1 x 1.9 x 15.6 inches and weighing 18.8 pounds, this HP monitor never felt too heavy or unwieldy. The Lenovo ThinkVision P27u-20 is also a 27-inch monitor and comes in at 24.2 x 14.5 x 2.1 inches and weighs 17.6 pounds, which is quite a bit lighter, but it doesn't come with its own camera.
HP E27mG4 ports
Conferencing monitors need a good selection of ports to accomplish a variety of tasks, and the HP E27mG4 does an okay job in that department.
It features two DisplayPort 1.2 ports, two HDMI 1.4 ports, one SuperSpeed USB Type-C with Power Delivery and DisplayPort 1.2, an RJ-45 ethernet port, two USB Type-A ports, and a 3.5mm audio jack.
HP E27mG4 display
The HP E27mG4 has a 27-inch 2560 x 1440-pixel IPS matte panel with a 5ms response time. It's a solid conferencing monitor with a decent level of brightness and color depth that matches its price, but its vast number of additional features is where a decent bulk of its quality is invested in.
I started watching Puss in Boots: The Last Wish, a film I recently fell in love with and found to be extraordinarily good at testing a display's color capabilities due to its vibrancy. As I saw the titular Puss launch himself from a viola string toward an angry stone giant, I was enamored by the lovely orange tint against the blue sky as the sun rose. The display popped when showcasing the distinct difference in hues between the collection of terracotta rooftops of this village and the moss growing against the giant's arm.
While testing different menu settings, I was relieved that sliding the monitor's brightness and contrast to max did not have a negative impact on the color (other monitors I've tested have had that issue). Instead, I was graced with a not-too-bright, but also impressively accurate, display that doesn't suffer from washed out brightness.
The HP E27mG4 scored an average of 219 nits of brightness on its base neutral mode, which is respectable for a monitor. You usually won't find yourself in direct sunlight when using a monitor of this kind, but if you happen to be in a bright room, you might be underwhelmed by its luminescence level. The ThinkVision (238 nits) performed a little better, but the difference is marginal overall.
It also performed pretty well when testing its DCI-P3 color gamut on the same settings, yielding 93.2%. This is a pretty solid score overall with it reaching as high as 96.4 on Warm (which is my favorite), but the ThinkVision (104.6%) did significantly better in this regard.
HP E27mG4 audio and microphone
I never expect much out of built-in monitor speakers and the HP E27mG4 isn't breaking that trend, but it's on the better end of the spectrum. This is likely thanks to the entire bottom bezel being dedicated to audio. It'll perform well enough when listening to music or watching films, as the audio is loud and clear, but its lack of bass can cause instrumental stings and layered sound effects to come across flat.
I quickly learned that it prioritizes making voices loud and clear, as when I listened to "Stairs to the Attic" by The Antlers, I could hear the singer's vocal volume pushed far to the front of the track. I've listened to this song dozens of times on my phone, external speaker, and headphones, where it comes across balanced overall unlike through the HP. I was also impressed by the speaker's amplification prowess; as the droning guitar climbed to a climax, I was forced to decrease the volume to 80%. The speakers pop infrequently as well, though I can't hear it during the loudest parts of a song.
However, these speakers do not perform remotely well while listening to audio that isn't professionally mixed, particularly in the realm of YouTube videos or Twitch streams. I spent some time watching Jerma's latest Twitch stream, a personal favorite content creator of mine, and his voice and in-game sound effects quickly gave me a headache. Even while just studying Japanese through WaniKani, the sounds of kanji being read out loud were piercing and uncomfortable.
I also tested the monitor's built-in noise-canceling microphone and it sounded as unsatisfying as I expected. The concept of a built-in monitor microphone fundamentally suffers due to the display's location away from the user. Mine usually sits far away, and it would be silly to move the whole thing towards me just to make the mic sound better. My voice recordings sounded muffled and I sounded like I was in an enormous cathedral, but I couldn't hear much in the background.
HP E27mG4 menus and settings
I'm glad that the HP E27mG4 features on-screen visuals indicating which button does what, but navigating without a joystick made it confusing. Monitors need to up their game — horizontally lined buttons are frustrating no matter how clear OSD notifications are. Even when an action is used for horizontal movement, the directions are not intuitive. Backing out of a menu, which is the virtual equivalent of going left, is bound to the rightmost button on the monitor.
I do appreciate that the monitor has a dedicated selection of audio-related buttons. Underneath the bottom bezel, on the leftmost side of the monitor, there are buttons to mute sound, increase volume, lower volume and mute microphone. There are four buttons on the right excluding the right-most power button, with the first opening the menu, the second allowing quick access to brightness, the third doing the same for color preset, and the fourth changing sources.
The menu offers a pretty simple collection of settings otherwise, with HP's "Brightness+" section offering a 0 to 100 slider for Brightness and Contrast, toggles for Dynamic Contrast and Black Stretch, and then video level which allows the user to swap between Limited, Full or Auto for Color Range.
The color section of the menu offers the presets Warm, Neutral, Cool, Native, Night, HP Enhance+ (at Low, Medium or High) and custom RGB settings. I tested each of these and personally have a soft spot for Warm, but was briefly surprised by how naturally Enhance+ made the colors pop.
But after watching Illumination's The Super Marios Bros. Movie, I immediately noticed this setting forces an artificial sharpness that compromises the quality of the image. The Low, Medium and High settings seem to alter how intense that sharpness is, but Low doesn't get rid of it completely. This monitor has a dedicated Sharpness setting in the Image section, so I'm unsure why this was designed that way.
The image section features settings for Response Time at five levels, and Sharpness at seven levels. The monitor is set to have artificial sharpness turned on automatically, so be sure to turn it off if you despise it like me. There's also an overscan setting which will rarely come in use, but might be nice for those who want to zoom into their screen.
HP E27mG4 camera
In what is probably the coolest design element of the HP E27mG4, it features a built-in camera block that can be lifted up from behind the monitor when needed to take 2560 x 1440-pixel photos and 1080p video. But it's a lot less cool when you realize the photos are surprisingly grainy, handle low light poorly and represent colors awkwardly.
Comparing the shots my Logitech C920 took—which we ranked as the best webcam out there—to the built-in webcam block of this HP monitor looked night and day. Where the dedicated Logitech webcam represented the warm glow of my lamp against my pink office beautifully, the HP monitor caused the white reflection of my display to turn my face into an overexposed mess and the pink and white hues of my room appeared flat.
HP E27mG4 set-up
Monitors are ordinarily easy to put together, and that still remains the case for the HP E27mG4, but I can't deny I had brief moments of confusion while sticking its base on. The support arm gave me no trouble, as I only had to push the little prongs into the designated holes and push down into the monitor for it to clip on.
But the base has four screws that go into respective holes at a specific angle, before turning the base and then screwing each one using each screw's little handle. It took me a few times to be sure I wasn't doing it wrong, and I had to keep flipping the base around to see where it was going.
Bottom line
The HP E27mG4 is a peculiar monitor. Its price is justified by the inclusion of a built-in speaker, webcam and microphone, which make it a great all-in-one purchase on paper. But most of these things perform significantly worse than what dedicated external devices can accomplish. Its speakers are decent, but flat and headache-inducing when it comes to non-professionally mixed audio. And its webcam is grainy, handling low-light poorly, while the microphone sounds muffled.
As a result, I would not recommend this monitor to people who already have a quality external microphone, webcam and speaker system. If you own those peripherals, a pro monitor like the Lenovo ThinkVision P27u-20 might be worth checking out. Otherwise, if you need an all-in-one solution for a quick conferencing setup, the HP E27mG4 is a good choice thanks to its solid color depth, crisp 2560 x 1440-pixel panel, and pleasant brightness peaks.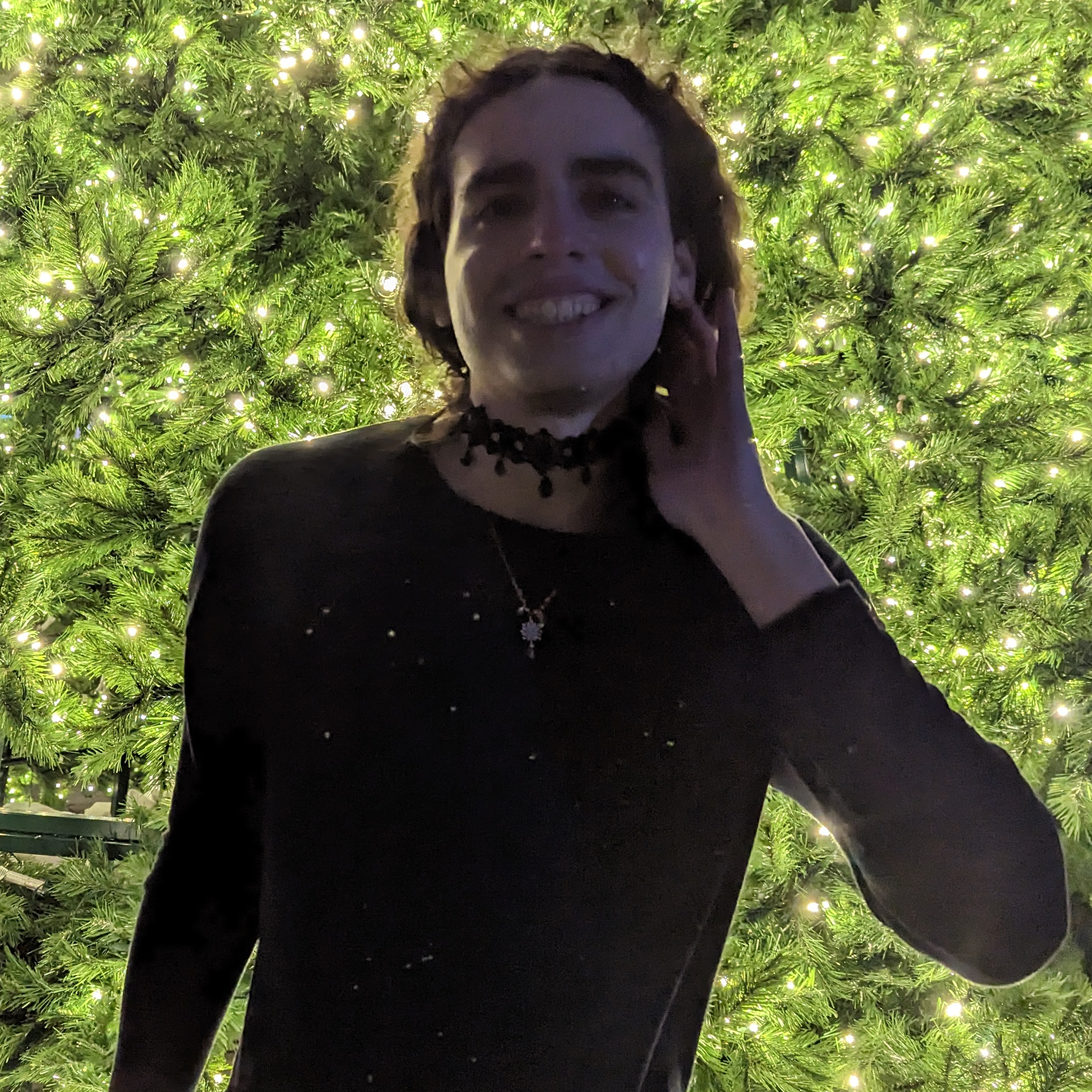 Self-described art critic and unabashedly pretentious, Momo finds joy in impassioned ramblings about her closeness to video games. She has a bachelor's degree in Journalism & Media Studies from Brooklyn College and five years of experience in entertainment journalism. Momo is a stalwart defender of the importance found in subjectivity and spends most days overwhelmed with excitement for the past, present and future of gaming. When she isn't writing or playing Dark Souls, she can be found eating chicken fettuccine alfredo and watching anime.