Laptop Mag's Ultimate Home Office Awards
From PCs to peripherals, these gadgets can help you work smarter, not harder!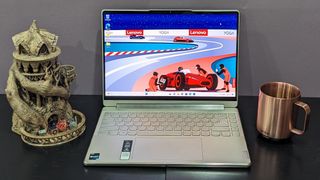 (Image credit: Future)
We're finally out of the pandemic which forced many of us into transforming our spaces at home into offices. But post-pandemic, we're faced with a new way to work –– hybrid scheduling where you split time between your job's main office and your own. In what's become the new normal for a lot of professionals, the need for tech that can shift seamlessly between the two is even more pressing.
Thankfully, there are plenty of gadgets that fit the bill. From PCs to peripherals and everything in between, there are a host of devices that are up for the rigorous demands of hybrid work. And a vast majority can also be used for play during your downtime. And that's what the Ultimate Home Office awards are all about. We wanted to highlight the gear that's making your work situation easier and more productive whether you're WFH, hybrid or back in the office full time.
We evaluated more than 100 products that were submitted for our Ultimate Home Office Awards. We judged based on several criteria, including quality, performance and what kind of value they delivered to the work experience. In the end, we decided on 21 winners that can turn any office into a lean, mean productivity machine. Without further adieu, meet the winners of the 2023 Ultimate Home Office Awards.
Best overall laptop: Acer Swift 14
The Acer Swift 14 is an absolute star, not only when it comes to its performance but only its stellar camera-work — yeah, that's the last thing I thought I'd be praising a laptop for. For just $1,400, that Intel Core i7-13700H comes paired with a gorgeous 14-inch display and a keyboard that'll make you feel right at home.
A pretty face isn't going to get you through the day, but the Acer Swift 14 will with 11 hours and 43 minutes of battery life. Sounds like 40 hours a week plus overtime to me. Oh, did we mention it has a pretty face? That utilitarian aesthetic is gorgeous.
Best business laptop: HP Dragonfly G4
The HP Dragonfly G4 is really pretty, but that doesn't mean that it can't take care of business. No matter the configuration, starting with a 13th Gen Intel Core i5 or a Core i7 processor, with up to 32GB of RAM and 2TB of SSD storage. But since this is a business laptop, HP's made sure to throw in more than a few bells and whistles, including security measures such as Intel vPro and TPM 2.0. You can also get a configuration with a SIM card for always-on connectivity.
But outside of business uses, the HP Dragonfly G4 is a solid entertainment machine. Its 13.5-inch display comes in two flavors: full HD and 3000 x 2000. And thanks to its Bang & Olufsen-tuned speakers it delivers quite a punch.
Best 2-in-1 laptop: Lenovo Yoga 9i
The Lenovo Yoga 9i is my laptop of the year and easily the best 2-in-1 available now. Boasting an Intel Core i7-1360P processor that pummeled our performance tests (and came out on top against numerous competitors alongside long-lasting battery life), a swift SSD, gorgeous aluminum exterior, and an amazing speaker system, this Lenovo laptop yields 2-in-1 excellence.
But what sets the Lenovo Yoga 9i apart from other 2-in-1s is its divine display. Boasting a 14-inch OLED 2,880x1,880-pixel touchscreen with a refresh rate at 90Hz, its level of vibrancy yielded one of the most colorful displays of 2023. Watching The Lord of the Rings: The Rings of Power on this beautiful screen sent me straight into Middle Earth, as every moment glowed with a gorgeous luster that made my jaw drop. If you want something that is great for both work and play with a sturdy 360-degree hinge, the Yoga 9i is a top notch choice.
Best laptop for creators: Samsung Galaxy Book3 Ultra
The Galaxy Book 3 Ultra is so good. When we asked five laptop experts outside of Laptop Mag to tell us which laptop they recommend, not one, but two pundits told me that the Samsung laptop was the best they've tested so far. And looking at the numbers, they're right! The Galaxy Book 3 Ultra even beats the 14-inch MacBook Pro on several key benchmarks, including Geekbench 5.5, graphics performance, and display quality.
When it's discounted (which is quite often), the Galaxy Book 3 Ultra is an even better deal than the 14-inch MacBook Pro. As such, the Galaxy Book 3 Ultra should be a staple in home offices across the country. Your productivity will likely skyrocket with this Samsung device being your go-to laptop companion.
Best chromebook: Acer Chromebook Spin 714
It's hard to contend with the Acer Chromebook Spin 714's reigning title as the best Chromebook you can buy right now. You get a gorgeous, bright and vibrant touch display packed into a lovely slate blue aluminum build. It also has MIL-SPEC 810H certification, which means it has been tested in harsh conditions involving different degrees of pressure, temperature, shock and more.
But within its beautiful and sturdy chassis sleeps a powerful beast. With a Intel Core i5-1235U processor, 8GB of RAM and 256GB of PCIe SSD storage, we've seen both its Geekbench and Jetstream performance scores soar far beyond category average and demolish a majority of its competition. While some may find a Chromebook priced at $729 to be a bit much, Acer proves why the idea shouldn't be scoffed at just yet: The Spin 714 is a winner.
Best webcam: JLab Epic USB Webcam
Why blow $100 for a webcam from a brand that you probably haven't heard of? Because what JLab is offering is better than the competition. You can dig into the deepest reaches of your bank account, but you're still going to end up with a 1080p webcam. The Epic USB Webcam is a 2K shooter.
Not only do you get that bump in resolution but you're also getting a 90 degree field of view as well as a manual adjustable exposure and zoom button. The Epic Webcam also comes with two fabric plates that'll make your setup look a little more professional.
Best Microphone: Ankerwork M650
There have been several wireless mics launched in the last six months that we've tested, reviewed, and used on our own videos. The AnkerWork M650 delivered time and time again, both in the office and in the field. While also delivering excellent audio recordings, battery life, and functionality, the M650 also delivers an option that separated it from recent competition, a 3.5mm lavalier mic jack on the transmitter. Having this option separated it from the pack, and gave it the edge it needed to win.
When you add an excellent $249 price point, durable design, 4GB built-in storage for onboard recording, up to 15 hours of battery life, and the ability to record from over 600 feet from the receiver (location and obstacles may affect the distance), it's hard to find a better wireless mic kit. With options to record to Android or iOS phones, mixers, tablets, and laptops, which gives creatives near limitless options for their content creation.
If you're looking for professional-level recording capabilities that provide you with multiple recording options, at an affordable price, the Anker Work M650 is an excellent choice and a win.
Best USB Dock: Plugable 5-in-1 USB-C Hub Multiport Adapter for MacBook Pro
Part of my job includes honing my skills of expertise in how Thing A plugs into Thing B. This is something Plugable has clearly mastered — especially regarding the 5-in-1 USB-C Hub Multiport Adapter for MacBook Pro. It's just like the regular 5-in-1 USB-C Hub we've all been toasting our glasses to in the local watering hole for many a year. Except this time, they cut the big chunk of it out that previously blocked the MagSafe charging port. This way, MacBook users can join in on the festivities too.
No longer do those of the Apple-clan have to sit at the back of the room scowling at the wealth of additional ports on offer to Windows users. For they too can now lay claim to a bounty of inputs including Gigabit Ethernet, two USB 3.0 connections, and a Thunderbolt 4 / USB4 port with up to 100W of pass-through charging including support for an external 6K @ 60Hz display. There's even a combination audio jack to take care of all of your headphone needs. It's literally everything you could possibly need.
Now, shoulder-to-shoulder as kin, we sing and dance merrily, raising our tankards in unison and hailing Plugable for its fine engineering prowess. No matter what steps Apple takes with its proprietary chargers, we sleep soundly in our beds knowing that Plugable is one step ahead.
Must-have home office gadget - BenQ ScreenBar Halo Monitor Light Bar
Remember when your parents always warned you that your eyes could go square if you stared at the screen for too long? Yea, I thought they were full of it too. But eye strain is a real thing that gives me bad migraines during evening sessions of hard work.
That's what makes the BenQ ScreenBar Halo LED lamp an essential home office addition — a light attached on top of your monitor (rather than taking up space on your desk like a lamp), firing this up provides asymmetrical light that doesn't create any screen glare, and provides more lighting that protects your eyes.
Best Printer - Canon MegaTank MAXIFY GX4020
If your business runs on paper, the Canon Maxify GX4020 is a strong option for you. Not only is the ink costs nice and low, but the all-in-one printing solution here is able to keep up with whatever needs you may have.
Be it the built-in scanner for quick copies and faxing, the deep paper tray for plenty of capacity, automated duplex printing, the automatic document feeder for duplex scanning, or the easy setup to connect via ethernet, USB or Wi-Fi, this is a must buy of this category.
Best keyboard: Lenovo Professional Wireless Keyboard and Mouse Combo
There's an age-old saying that implies good things come in pairs, but the skeptical among us would rather deny such an outcome as a freak cosmic occurrence — some sort of happenstance, or dumb luck. To those people, I say feast your eyes upon the Lenovo Professional Wireless Keyboard and Mouse combo.
This praiseworthy pairing of peripherals is enough to lay the down cornerstones on anyone's aspiring workstation thanks to a 3-zone keyboard and ambidextrous mouse. This is perfect for anyone like me who was seemingly born in the Star Trek mirror universe. If you get tight in the chest over cable management, you can breathe easy on this one, as Lenovo's duo of devices is a completely wireless affair — with both peripherals linking up to a single plug-and-play 2.4 GHz Nano USB adapter.
There's a minor stigma attached to keyboard and mouse combos that suggests you're never really getting the best of either deal. However, neither device in this bundle fails to bring something to the table. Lenovo's keyboard lets you ditch the function keys with a full-scale layout, its island-style keys are quiet and unobtrusive, and the board itself can be adjusted to offer better ergonomic support. As for the accompanying mouse, you can make use of a comfortable 5-button design, a 4-direction scroll, and a precise 1600 dpi laser sensor. The combination of which makes for a brilliant bundle, well worth the buy — and a solid option for those taking their first steps into building up a work-from-home workstation.
Best mouse: Lenovo Legion M600s Qi Wireless Gaming Mouse
There's only one part of the Lenovo Legion M600s Qi Gaming mouse that you could make lighter — its name. Let's highlight the M600s' feather-like glide and pinpoint precision; a result of its PTFE skates, incredibly accurate 19,000 DPI Pixart 3370 sensor (with 1ms response time,) and a record-breaking weight of just 73 grams. By record-breaking we mean for the Lenovo Legion mouse lineup, as there are lighter mice out there. However, I don't know about you, but I like a certain sense of 'something' in my movements while I flail in a panicked fashion during every online shoot-out I enter.
After all, there is such a thing as too light, and I don't want to have to glance at my hand every few minutes to convince myself the mouse is actually there and I'm not hallucinating again. Thankfully, the Lenovo Legion M600s Qi Gaming Mouse hits that sweet spot perfectly and does so while offering impressive levels of comfort thanks to its ergonomic chassis. Claw, palm, or fingertip grip — the M600s won't automatically make you a better player, but its comfort will have you winning the most important battle there is in gaming, the one against crippling RSIs.
Stack on top of this growing pile of praise the M600s' 6 programmable switches (each with an impressive 80 million click lifetime,) your choice of both wired (USB-C) or wireless (2.4GHz/Bluetooth 5.0) play, and wired (USB-C) or wireless (Qi) charging and you have an out-and-out belter of a gaming mouse at your fingertips.
Best smartphone: Samsung Galaxy S23 Ultra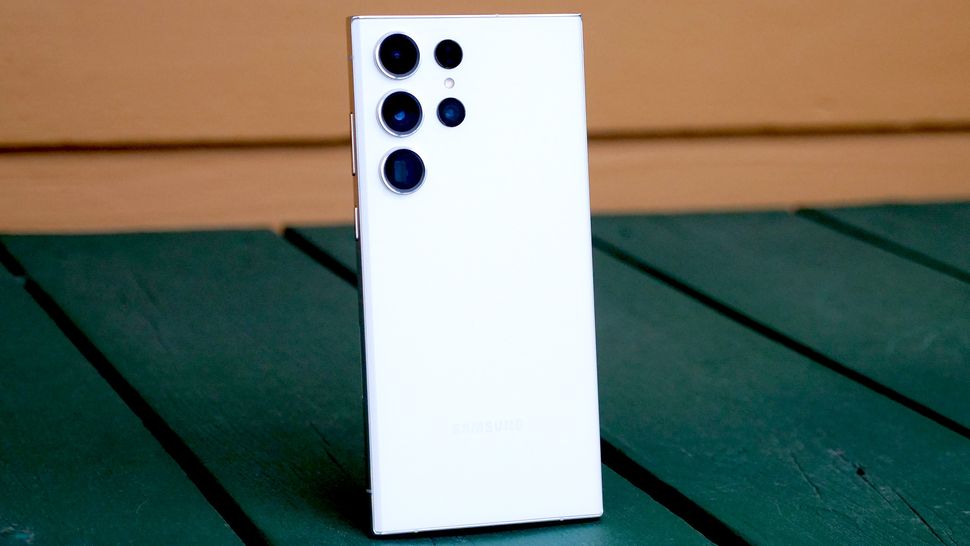 The Samsung Galaxy S23 Ultra is the pinnacle of Android performance in 2023 — exactly the kind of powerhouse a multi-tasking mobile worker needs to stay productive wherever you are working. The Qualcomm Snapdragon 8 Gen 2 chipset combined with a 5,000 mAh battery gives you standout battery life at over 12 hours in our testing, while also eclipsing even the much-vaunted iPhone 14 Pro Max in some performance benchmarks.
Combine that raw power with a massive 6.8-inch adaptive 120Hz display, Samsung's excellent S Pen, and productivity-focused software smarts like Samsung DeX that can transform your phone into a desktop working environment and there's no question that the Galaxy S23 Ultra is the best smartphone for a home office worker.
Best router: Linksys Hydra Pro 6
For under $250, you can enjoy fast, consistent Wi-Fi speeds with support for 160MHz channels that are easy to install and set up. The simple, unobtrusive understated router design is easy to install. The Linksys Hydra Pro 6 is an excellent choice for those looking to upgrade their WiFi, as it is known for its dependability, speediness, and understated design that fits in any decor.
The Linksys Hydra Pro 6 is an excellent choice if you're looking for a new router with better performance and speed. Besides being easy to install, Linksys has overhauled its app with a clean, user-friendly interface that makes setting up and managing your router easy. The app is excellent to use and allows you to adjust network settings, set up parental controls quickly, a guest network, and even track the devices on your network. Also, Linksys provides automatic overnight firmware updates, which helps keep your network safe and secure.
The Linksys Hydra Pro 6 is a mesh-capable Wi-Fi router that delivers speedy throughput and 160MHz of bandwidth to ensure you and your devices enjoy the fastest speeds possible. When you add all of this to the $249 price point, it's a win for Linksys, and consumers.
Best Tablet - Lenovo Tab P11 Pro Gen 2
Whenever someone says, "I'm looking for a good Android tablet, but I don't want to spend an arm and a leg," I always steer them toward Lenovo. This brand tends to give you a lot of bang for your buck, and when it comes to the Tab P11 Pro Gen 2, Lenovo continues to knock it out of the park.
For less than $300, this sleek, silvery tablet offers a stunning 2.5K OLED display with HDR10+, a smooth 120Hz refresh rate, and an ultra-lightweight form factor. Its quad-set, Dolby Atmos-tuned, spatial-audio speakers are a nice addition, too, giving you the feeling that you're holding your own personal cinema in your hands. Plus, with the Lenovo Precision Pen 3 (sold separately), you can jot down notes, scribble and draw to your heart's desire. What's not to love? It's definitely one of the best cheap tablets you can get.
Best Overall Monitor - Samsung ViewFinity S9
If you've got the desk real estate to accommodate it, the Samsung Viewfinity S9 is going to feel like you are at the helm of a starship thanks to its curved 32:9 ultra-wide 49-inch QLED panel. It wraps your content around you with a curvature and size that perfectly matches our field of view, which will help you stay locked in and focused on the task at hand. Don't worry about that gargantuan display destroying your eyes either, flip on Eye Saver Mode to minimize damaging blue light.
The ViewFinity S9 features a USB Type-C port that will output up to 90W to charge your laptop while simultaneously transmitting data back and forth to it. The S9 also sports a LAN port, so if your laptop lacks one then you can save yourself from picking up a docking station just to plug into your Ethernet. If you have a laptop and a desktop, or any combination of two computers the built-in KVM switch will allow you to effortlessly move between controlling each one with a single keyboard and mouse.
Best Graphic Design Monitor - Lenovo ThinkVision P27u-20
The name "Lenovo ThinkVision P27u-20" doesn't really inspire confidence, but you know what does? 4K. DCI-P3 99.1%. Adobe RGB 99.5%. VESA DisplayHDR 400. You can get all this and more in a 27-inch monitor, just big enough for your eyes to enjoy the splendor of 4K and just small enough to fit on your desk without consuming your drawing space.
I'm not one to geek out about ports, but damn this monitor gives you a ton — you get a Thunderbolt 4 in and out port, two HDMI ports, a DisplayPort, an RJ45 Ethernet port, two USB Type-A ports, a USB Type-B port, a USB Type-C port, a headphone jack, and a Kensington lock slot. If you're a designer or another professional that needs accurate colors and a ton of accessibility, the Lenovo ThinkVision P27u-20 is an easy choice.
Best Portable Monitor - ViewSonic ColorPro VP16-OLED Portable Monitor
If you travel for work, whether it just be to work out of the coffee shop down the street or traveling across the country or globe, then a portable second monitor that can be tossed in your bag is invaluable. Part of what makes the Viewsonic ColorPro VP16-OLED portable monitor the best pick is that unlike many cheap portable monitors, this could make a great home office monitor that can come everywhere with you.
The 15.6-inch (1920 x 1080) OLED display is the perfect partner for a 15-inch or 16-inch laptop, doubling your screen real estate on the go. Viewsonic has added other great touches like the hood to eliminate glare in bright environments and a tripod mount if you need to get creative with where you place your monitor. The built-in stand pops the display up to 4 inches off your desk and also includes two USB-C ports (with DisplayPort and 40W power delivery support), a micro-HDMI 1.4 port, and a 3.5mm audio-out jack. So it might just save you from carrying a docking station with you too. If a second monitor is a must for you at home and on-the-go then the ViewSonic ColorPro VP16-OLED belongs on your shortlist.
Best All-in-one PC - MSI PRO AP243TP 12M
If you'd rather ditch the laptop with a docking station altogether and opt for an all-in-one solution to keep your desk clean, MSI's PRO AP243TP 12M packs everything you need in a sleek chassis that takes pride of place in any workspace.
Up atop the 23.8-inch FHD monitor (with anti-flicker and blue light-reducing technology), you'll find a 1080p webcam packed with the necessary security features for Windows Hello, and tobii aware technology that automatically locks your PC when you walk away. Plus, that screen is on a highly adjustable stand that holds all the technology including a 12th Gen Intel Core CPU, and up to 64GB of RAM.
Best Drawing Tablet for creatives - Xencelabs Pen Display 24
There's no doubt in my mind that you're already talented. But imagine the possibilities — the accomplishments, successes, and milestones — you could manifest if you just had the right drawing tool.
This is where Xencelabs' Pen Display 24 comes into play. Its tilt stand is adjustable from an angle of 16 degrees to 72 degrees, giving you the flexibility to work on your masterpiece at the most optimal position for you.
Its display is stunning, delivering 1.07 billion colors, which, in turn, offers an Adobe RGB color gamut coverage of 99%. Its dual-pen offering is a delight, too. They're highly ergonomic, designed to be ultra-sensitive to your pressure points, and can handle any stroke with ease, from curves and lines to squiggles and sharp angles. The Xencelabs Pen Display 24 is the full package for any creative artist seeking a top-of-the-line easel.
Best earbuds: 1More EVO Earbuds