Early Verdict
The Honor MagicBook X 16 is a solid home laptop for the whole family — packing decent performance for casual productivity, a large keyboard, and bright display, which is all capped off with value for money.
Pros
+

Bright, colorful display

+

Great value for money

+

Large keyboard with number pad

+

Impressive performance for the price
Cons
-

Keyboard and touchpad feel spongy

-

Below average battery life

-

Webcam = potato
Why you can trust Laptop Mag Our expert reviewers spend hours testing and comparing products and services so you can choose the best for you. Find out more about how we test.
In between Honor making purses and foldables, the company's found time to crank out a few laptops, and the MagicBook X 16 is what I would call the quintessential "family laptop."
Now geeks, before you roll your eyes at that, let me explain. It's actually a fiercely competitive category — more so than your gaming laptops that seek the most power, and ultrabooks that gun for ultimate portability.
That's because the formula is a finely tuned balance that can be tricky to pull off: the right amount of power for everyone's fundamental needs, a decent display for a window into your content, ergonomically sound for work, and a durable-yet-sleek design — all at an affordable price.
So, does Honor stick the landing? Mostly, yes. Let's get into it.
Honor MagicBook X 16 price and configurations
Quick first thing out of the way — you're going to struggle to buy the Honor MagicBook X 16 if you live in the U.S. Moving over to dear old blighty, you can pick this up for £554.99 RRP, though right now it's discounted to £499.
That is the same price as the Asus Vivobook 16X, and oddly, the Huawei MateBook D 16 is £200 more with identical specs.
Honor MagicBook X 16 design
So when it comes to family laptop design, the only word I can use is "safe." There isn't really anything that's going to look daring or "out there" with a slab like this — just a simple, utilitarian design with the Honor logo emblazoned across the lid.
The bright silver finish compliments this basic shell and gives it a productive aesthetic that manages to both stand out with a stately visual front, while blending into the background at the same time.
Keeping it family-friendly though, that full metal finish keeps things nice and durable too. The laptop feels premium to the touch, and you can wipe any stains off easily. Getting into the nitty gritty, you'll see this lands soundly in the middle of its competition dimension-wise.
Swipe to scroll horizontally
| Laptop | Dimensions | Weight |
| --- | --- | --- |
| Honor MagicBook X 16 | 14 x 9.8 x 0.7 inches | 3.9 pounds |
| Asus Vivobook 16X | 14.1 x 9.8 x 0.8 inches | 4.1 pounds |
| Huawei MateBook D 16 | 14 x 9.8 x 0.7 inches | 3.7 pounds |
It's nothing special to write home about, but the MagicBook X 16 does the job and looks pretty good doing it.
Honor MagicBook X 16 ports
The MagicBook X 16 keeps things simple with the port array. On the right, you'll find a USB-A 3.2 port and a 3.5mm audio jack.
Flip it to the left, and that's where the real party starts: HDMI 1.4b, another USB-A 3.2, and a USB-C port for charging and data transfer up to 10Gbps.
It's limited for sure. I would have loved to see an SD card slot, but for simple productivity uses, this is versatile enough. If you are looking for additional ports, check out the best docking stations and best USB-C hubs.
Honor MagicBook X 16 display
You'll never guess by the name, but of course this MagicBook packs a 16-inch display — specifically, a 1920 x 1200-pixel resolution LED backlit IPS panel with a 16:10 aspect ratio (great for productivity), and a 300-nit brightness. With 15-inch laptop-esque dimensions, the screen-to-body ratio is impressive and makes for a nice, uninterrupted canvas for your work.
While I don't have the specific instruments to measure the brightness and color accuracy, I can confirm from personal experience that much like its competitors, the display is fine. It's not going to blow your mind, but it does the job.
You have a decent crispiness with admirable color reproduction, which brings a nice vividness to my favorite show on Apple TV+, Swagger. The sharp orange hue of the basketball pops off the screen as it's bounced across the court to some of the most offensive dunks I've ever seen (seriously, watch it).
Brightness-wise, it gets to a respectable level for most indoor use situations, and the matte coating over the display does help with reducing reflective distractions. But it's not bright enough for outdoor use whatsoever, or going next to a window on a bright day. Direct sunlight is Honor's enemy here.
And to my fellow night owls. If you get a late night urge to get stuff done, the panel has been TÜV Rheinland certified for its low blue light and flicker-free technology.
Honor MagicBook X 16 keyboard and touchpad
The typing and clicking experience is a mixed bag here, but not for the reasons that you think. Let me explain.
You see, the keyboard is fundamentally nice to type on. With a 1.5mm of travel and a full numeric keypad, each keystroke has a nice amount of depth and feels intentional. Typing away feels good. But there seems to be a slight spacing issue here that you will have to acclimatize to.
I mean it's great to see full-size arrow keys, but the sacrifice is certain punctuation keys are half width. Trying to hit the @ key and accidentally hitting # was a regular occurrence for me for a while until I managed to get my head around it. Once you figure it out, it's all gravy, but it's still a weird design choice. This hit me hardest when doing a 10FastFingers.com test — hitting 75 words per minute, which is a fair amount slower than my average of 80-85 WPM.
Meanwhile, the touchpad has a nice smooth surface for some good gliding action, and support for all your multitouch gestures. But at 4.7 x 2.8 inches, this is a relatively small surface given the size of the laptop itself, and on top of that, the click is rather spongey.
So that's what I mean by it being a mixed bag. The MagicBook X 16 does some things well, but there are some things Honor needs to work on for its next family laptop foray.
Honor MagicBook X 16 audio
The stereo speaker setup on offer here is pretty basic in sound quality, which does make it fine for casual listening. But you're gonna want to invest in some wired or wireless headphones for anything better.
At higher volumes, they do distort slightly, as seen when the bass through the subtleties of Bring Me The Horizon's "StrAngErs," which is largely unsurprising on a laptop of this price.
Honor MagicBook X 16 performance and graphics
Let's get into the nitty gritty. The Honor MagicBook X 16 packs an Intel Core i5-12450H CPU, 8GB of RAM, and 512GB of SSD storage. In practice, the end result is a decent amount of power for getting the simple tasks done, which borders on enough for some more intense tasks like Photoshop editing RAW images. It's enough for the whole family.
Swipe to scroll horizontally
| Laptop | Geekbench 5.4 multicore | Handbrake (transcoding 4K video to 1080p) |
| --- | --- | --- |
| Honor MagicBook X 16 | 8510 | 08:05 |
| Asus Vivobook 16X | 4811 | 12:43 |
| Huawei MateBook D 16 | 9370 | n/a |
Putting it through the average day-to-day for a family: running a few Google Chrome tabs with some 1080p videos on YouTube and a Twitch stream, alongside having Microsoft Word open to type this and Spotify playing music in the background, there was no slowdown whatsoever.
Going further, Adobe Photoshop can slow things down a little, but each task is executed with no overt issues or crashes — outperforming the Intel Core i3-1220p in the Vivobook 16X. However, we've got to talk about gaming because the UHD integrated graphics do crumble under pressure.
Swipe to scroll horizontally
| Laptop | 3DMark Time Spy |
| --- | --- |
| Honor MagicBook X 16 | 958 |
| Asus Vivobook 16X | 750 |
But let's be honest. You're not buying this laptop for gaming, and you'd be a bit daft if you did. However, for basic games like Two Point Hospital, you can turn those graphics settings down to low and get a decent 30 frames per second.
There's enough under the hood for all the essentials of a family, and the fact this has a H-series processor for the price you pay shows impressive value for money!
Honor MagicBook X 16 battery life
While I wasn't able to run Laptop Mag's sophisticated battery life test, I can give you my impressions, which are a solid middle of the road. The 60Wh battery on board is bigger than what you'll find in the Vivobook 16X, but the increased power dependency of the Intel Core i5-12450H CPU does put it under some stress.
Starting my work day at 9 a.m. (that includes multiple Chrome tabs, some light Photoshop work, and a YouTube-filled lunch break), I managed to get through to around 12:30 p.m. That indicates a life of roughly 3.5 hours if you use this as intended, which is clearly not the longest battery life we've ever seen in a laptop.
Make sure you have your charger with you if you do take this out and about, which is capable of charging to around 45% after 30 minutes. But for your family laptop use cases around the home, chances are you aren't worrying so much about that.
Honor MagicBook X 16 webcam
Not only is the 720p webcam a potato, but it's not a useful one either without IR for Windows Hello support.
As you'd expect, it's a mushy picture with serious fuzziness when placed under difficult lighting conditions. I recommend checking out our best external webcams for a camera you won't be embarrassed to use for the likes of casual streaming.
Honor MagicBook X 16 heat
While we can't give you exact temperatures of the MagicBook X 16, I can confirm Honor's thermal management is exemplary— warming up only to temperatures that are comfortable enough on your lap.
This comes courtesy of dual heat pipes and fans with ultra thin 0.2mm fan blades. Oddly, the site also brags about 29,700mm-squared of cooling fins too… What did Honor stuff a whole server farm's worth of cooling in this thing?
Strange site brags aside, this system keeps its cool.
Honor MagicBook X 16 software
Honor's PC manager software shares a lot of traits with Huawei's option, which means an impressively slim amount of bloatware, and a well laid out app that gives you access to key settings, firmware updates, and your warranty.
This keeps the laptop nice and clean for you to add whatever antivirus apps or additional software you want. As for hardware support itself, Honor gives with a one-year limited warranty.
Bottom line
All-in-all, to most of you nerds reading this, the Honor MagicBook X 16 is a mixed bag. But for the whole family, this is a solid big screen laptop for productivity and binge watching. There's enough horsepower for running all your basic needs, and thermal management that keeps everything cool.
The keyboard and touchpad could do with some work, and we desperately need a better webcam for those Zoom calls. But at the price you're paying, this is an admirable effort from Honor.
So set your expectations accordingly. As a home-based laptop for the parents and kids alike, this will handily do the job.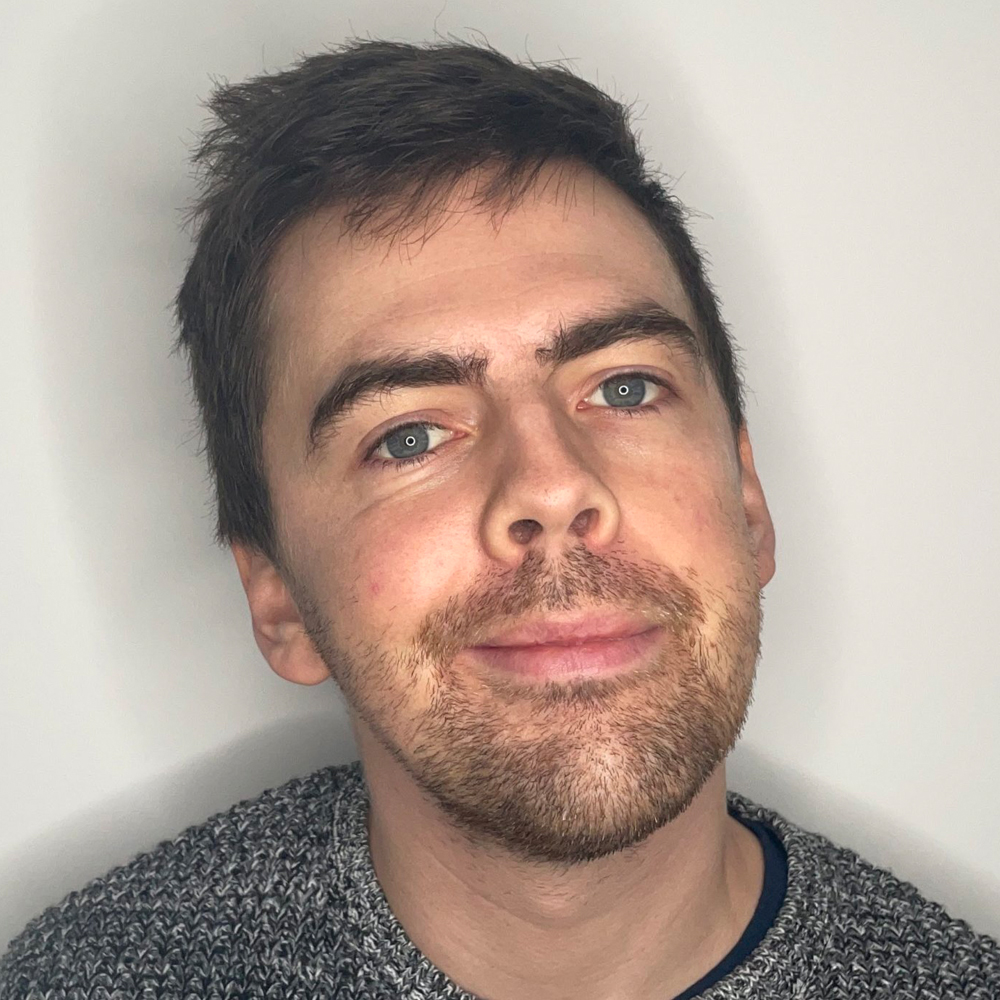 Jason brings a decade of tech and gaming journalism experience to his role as a writer at Laptop Mag. He takes a particular interest in writing articles and creating videos about laptops, headphones and games. He has previously written for Kotaku, Stuff and BBC Science Focus. In his spare time, you'll find Jason looking for good dogs to pet or thinking about eating pizza if he isn't already.