F1 Manager 2023 brings big improvements to in-game AI, accessibility, and longevity — all of which make this a fantastic sophomore entry to the series. Frontier is well on the way to pole position with this brilliant racing management sim.
Pros
+

Authentic presentation

+

Tense race management action

+

Intuitive menu structure

+

Huge AI improvements

+

Race replays are brilliant
Cons
-

Steep learning curve

-

Odd visual glitches

-

Weird AI bugs

-

No F2/F3 or create-a-team
Why you can trust Laptop Mag Our expert reviewers spend hours testing and comparing products and services so you can choose the best for you. Find out more about how we test.
F1 Manager 2023 is here, and in short, this feels like the game that should have launched last year.
Not to say that F1 Manager 2022 was bad per se — it introduced us to the fascinating world of managing an F1 team in style with a great menu structure that broke down the detail nicely, and the racing action was a lot of fun.
But with a rather limited AI, any sort of competition quickly slipped away once you figured out the quick hacks to outsmart it. Not only that, but with a long-form career as the only mode, there wasn't any way to jump into a quick game to brush up your skills.
So let the racing nerd of Laptop Mag, with reviews of both F1 23 and Gran Turismo 7 alongside the Thrustmaster T248 under his belt, tell you why F1 Manager 2023 is a huge step in the right direction for the series. Not perfect, but pretty damn great.
PC Performance
Just like last year, F1 Manager 2023 performs admirably across all the systems I tested. This includes my Asus TUF Gaming F15 with 12th Gen Intel Core i7 and RTX 3060, which hit an average of 55 frames per second (FPS) on ultra settings.
Bumping up to the best gaming laptop I have, the Lenovo Legion Pro 7i Gen 8 (Intel Core i9-13900HX, RTX 4070), and you're easily maxing out the frame rate without breaking a sweat. Going back to my old ass Asus ROG Zephyrus G15 with a GTX 1650 and 3rd Gen AMD Ryzen 5, I could get 50 FPS (with some occasional stuttering) on medium settings.
But what about my Steam Deck crew? I see you! On medium settings, you're still hitting a 39 FPS average. But on a far smaller screen, you can get away with low and still get a pretty game, bumping it back up to 48 FPS.
What's new?
I've seen a lot of reviews racing off the line for launch day. Given we just got the codes towards the end of last week, I wanted to spend a little more time getting to know the new features, really grasp what has changed about the AI, and spot any bugs that others have missed. Let's break it all down:
Race Replays and Exclusive Scenarios provide easier drop-in gameplay: Instead of relying on the longer campaign mode, you can either replay challenges from past races this year or dip into one of 14 wild scenarios Frontier has created (such as rain in Bahrain), getting you to the action faster than playing out a race weekend.
Driver progression is not points based anymore: Adding a little element of strategic realism, you grow a driver's confidence in his machinery over the course of the season, and develop them through a training program. Essentially, you play the role of a Sports Director in the team, too. This extends to training the pit crew (pay very close attention to this, as slow pit stops can ruin a race strategy).
AI has been upgraded dramatically: The difference is night and day between this and F1 Manager 2022. No longer do all the drivers and teams follow an identical strategy and drive in a long DRS procession without any real overtaking. There is wheel-to-wheel racing, and a variety of strategies and decisions on race pace being made, alongside a greater impact of driver rating on performance, and longer term upgrade plans to each car. You can't just build an OP car with two updates and win the whole thing anymore!
Driver skill will now begin to deteriorate with age: The level of how these degrade differ based on driver rating, but finally, no more super Hamilton racing late into his 40s because of zero age degradation.
F1 Sprints are now in the game: It's the old structure (one qualifying session, and a sprint race to go some way to deciding the final grid), and I would have preferred the secondary Sprint Qualifying session we see in this year's season. But it's an interesting curveball.
Do these changes matter?
In one word: yes. But let me explain further.
You're still welcomed into the world of a Team Principal with an impressively authentic experience with close attention paid to the visuals and audio. Some of the car movements are a little janky, and there are some visual glitches, but I'm sure these will be cleared up in the next few months of updates. Overall, it's a pretty experience (especially with the new helmet cam).
This extends to all the things you have control over, as the UI remains largely the same great, easily accessible structure that breaks down its most detailed elements in a digestible way with simple explainers.
But three things hampered the experience: accessibility, AI, and longevity. First of all, you couldn't just drop into a quick race to manage, and the Race Replays fix that. Instead of needing to manage an entire weekend, you're given a challenge with a team and driver to complete. It cuts down the amount of time you need to dedicate dramatically, and makes for great pick up and play action.
Second, with the huge improvements to the AI, every team presents its own unique set of challenges to your drivers. You are now forced to make important strategic decisions on the fly during the race — each with their own set of positive and negative implications for your race performance. Plan all you want before the race, but it's these in-the-moment decisions that drive the most fun of this game.
Is the AI perfect? No. The competing cars were suspiciously overpowered for the first three laps, and we had a rather hilarious moment of being overtaken on the track under the safety car with no penalties applied to anyone. But it's a helluva lot smarter than last year.
As for longevity, that comes with additional elements you've got to manage. There is no more points-based progression system where you can choose which individual driver traits to spend them on. You have to put them through a training program to focus on particular elements. Not only that, but you're training the pit crew, too. These, alongside the pre-existing features of designing upgrades for the car and updating your HQ, makes for a pretty comprehensive set of elements to look after and maintain over a longer term.
What's missing?
With the addition of age degradation, there is a renewed focus on scouting F2 and F3 drivers to bring to your team. In doing so, it's made me realize two final pieces to the puzzle that would make this game an excellent addition to any management nerd's library.
Think about Football Manager. My favorite element is taking a low league team like Notts County and getting them up to win the Premier League, performing a football miracle like Ryan Reynolds with Wrexham FC (but with the bank account equivalent of a sad face). F1 Manager could give people this thrill too by adding F3 and F2 racing to the equation, but it's not present yet.
Not only that, but I'd love to make a team, design the car decals, logo, and take my own creation from zero to racing hero. This would be a fascinating twist and add a real sense of personality to the game, beyond my own desire to annihilate Red Bull and rub it in Christian Horner's face.
Bottom Line
Unlike Ferrari's strategy calls, F1 Manager 2023 is well thought out. The AI improvements really introduce that drama of on-the-fly race day strategy calls like last year's iteration never did, and the variety of game modes provide the option to drop into some quick challenges or go long.
There are still some elements that need some work, including some visual oddities, a use of old Sprint race rules over this year's layout, and some UI annoyances (e.g.,not seeing track weather predictions before a race begins). I'd also love to see this go the way of Football Manager, which gives you the opportunity to manage your own team up from F3 through to the big leagues.
But this is a damn good starting point to build on — an impressive upgrade over 2022 that isn't just scarily addictive, but keeps your attention for a lot longer, too.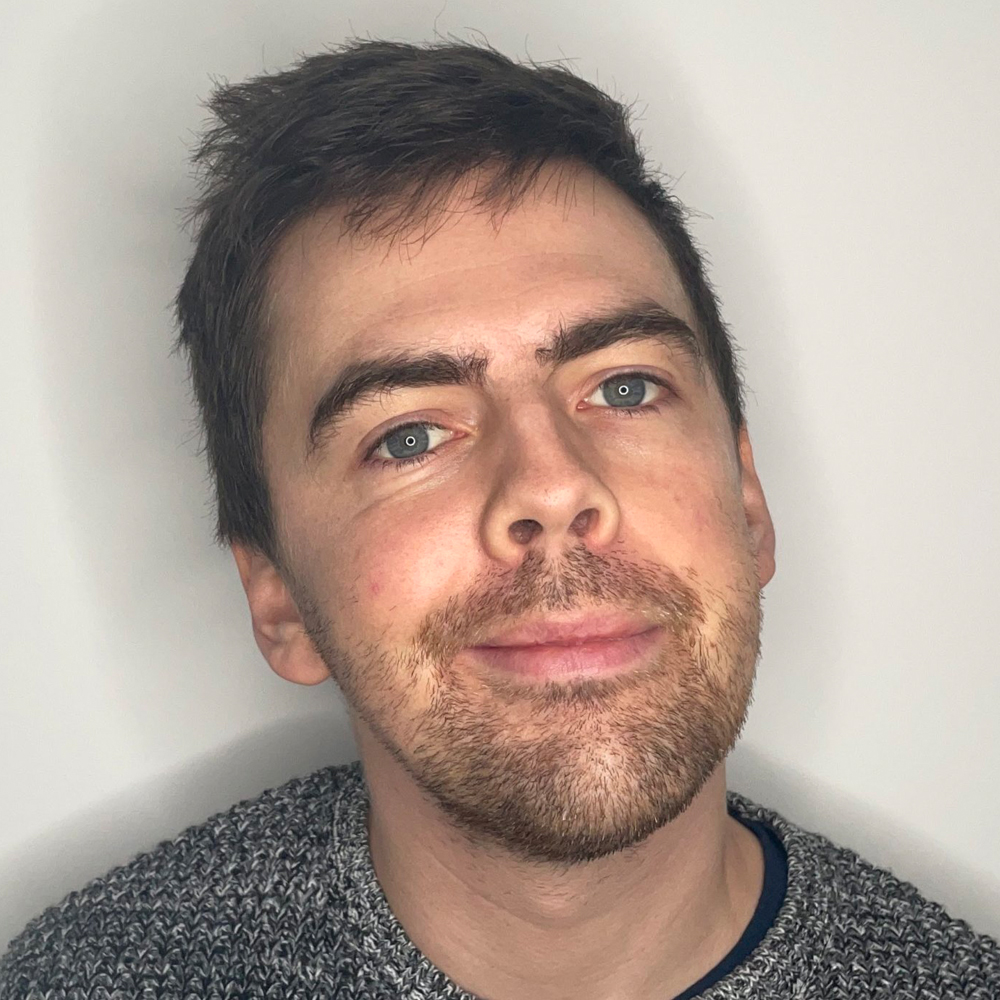 Jason brings a decade of tech and gaming journalism experience to his role as a writer at Laptop Mag. He takes a particular interest in writing articles and creating videos about laptops, headphones and games. He has previously written for Kotaku, Stuff and BBC Science Focus. In his spare time, you'll find Jason looking for good dogs to pet or thinking about eating pizza if he isn't already.