F1 23 brings small tweaks to the driving physics, and a ton of new content to make a positive impact on the racing action. There is some frustration when getting used to the reworked physics, but with the wealth of new content (including the return of Braking Point), you've got plenty of time to learn.
Pros
+

Impressive reworked physics and AI

+

35% race distance is a great balance

+

Versatility in PC graphics settings

+

New gameplay tweaks improve accessibility

+

Stellar single-player content
Cons
-

New simulation physics takes a lot of trial and error

-

Red flags are annoying

-

Braking Point story mode is short-lived
Why you can trust Laptop Mag Our expert reviewers spend hours testing and comparing products and services so you can choose the best for you. Find out more about how we test.
As we head into the second year of F1's new regulations (and another inevitably dominating performance by Max Verstappen), F1 23 brings the heat with Codemasters' 15th entry into this annual motorsports series.
After big changes to the driving performance in F1 22, courtesy of the sport's new focus on ground effect, this installment looks to work on these elements and add new content that players were demanding last year.
So, the questions are clear. What's new? How do the cars drive with these improved physics and driving models? And do the new additions make this game feel fuller? To answer these questions quickly and in order: a lot, better, and absolutely yes. But let me go into some more detail.
Lights out, and away we go!
I start with a warning. If you're used to the more simulation-esque side of gameplay on F1 22, there are some changes here that you will have to get used to — otherwise you will either be too slow around the track or end up spinning off into a wall.
EA Sports has talked at length about the "significant upgrade" applied to handling and physics, and they will take some time to truly get the hang of. From the torque delivery through the car engine being refined for improved acceleration and more traction at low speeds, to the curbs and rumble strips on track having a far more noticeable impact on a car's driveability, there's a lot to learn.
There are several smaller changes too, like the physics of how a car's tire interacts with the track surface, and the aerodynamics of slipstreaming a car ahead. All of this adds to a grounded driving experience with more predictable vehicle behavior. Once you get into your flow with it, F1 23 feels a lot better than 22, but coming from the previous iteration, it takes a while to get your head around things.
Those who don't have the space for a full racing wheel in their homes will see an improvement too, thanks to Precision Drive controller technology. EA's wording around this has been sort of vague, so I'll try to sum it up a little better. The only way I can describe it is to say that everything feels tighter in a way. Steering inputs can be a lot more finite for gentler corners, and the predictability of the car given to you through the improved physics modeling means you can more confidently power out of tighter bends.
The grid is packed
Now that the full review embargo is up, I can now talk about everything else you get beyond your standard array of gameplay types like Grand Prix and time trial.
It's all centered around F1 World, which did make me a little nervous at first. Seeing the first menu be the same virtual living room and building your avatar gave me flashbacks to F1 22's F1 Life, which was largely redundant and a bit of a cash grab for microtransactions.
This time, however, it's far deeper. F1 World feels more integral to the game as a whole — combining all the modes into one UI, providing an accessible way to get into the thick of it with quick explainers, and even providing some RPG elements of game progression to improve your car.
For sure, there are still some elements of buying credits to pick up some in-game cosmetics, but that has all been minimized thanks to how much more has been packed into it. Daily, weekly and seasonal events become available to keep you coming back for more, and they all give you points to improve your tech level, which leads to more upgrades to either your car or the team around you.
It's a logical progression system that improves your car's performance at the same rate as your driving experience grows, and unlocks more challenging events. F1 23 does a great job of keeping you locked into the game with equal competition, in the same way as Gran Turismo 7's Sport mode values driver skill and safety through its own rating system.
What's even better, though, is that you're not limited to multiplayer for this, as the events can be played solo too. So, if you're not really feeling the chaos that online lobbies can bring, you can still make the most of this mode.
Hitting the Braking Point
Another welcome feature is the return of the Braking Point single-player story mode. While it may be short lived, the amount of time and attention to detail Codemasters has put into updating it with not only a new captivating plot, but also new decisions that impact the on-track action is clear to see.
You're back in the racing gloves of Aiden Jackson, as you jump into the seat of a new team on the grid: Konnersport. There are plenty of twists and turns along the way, including the returning rival Devon Butler being your team mate because of his rich Dad paying for the privilege, alongside a talented female F2 driver nipping at the heels for a seat.
To keep the story moving along, you're given objectives for each race — all of which help improve your performance and reputation levels. Post-race interviews and team management decisions also impact these, and can even change up what missions you are given for the Grand Prix. It provides some freeform stakes around a tight, linear storyline.
Combine all of this with a slick, cinematic presentation of cutscenes, and some surprisingly impressive acting performances for a sports game story mode, and you'll be left wishing this is an annual thing in every game from now on. Please, EA, don't make this an "every two years" addition.
Gamer-friendly Grand Prix (mostly)
Two other big changes I got to muck about with were the addition of a 35% race distance and red flags. The former has only been seen in F1 Esports, and it gives you the perfect mix of a race that doesn't take up your entire afternoon while giving you the requirement to do a pit stop — adding a tactical element to it all. I really appreciated this change!
The latter… Not so much. Of course, there are options to change how willing the FIA is to pull out a red flag, but at all levels, it does throw a race into disarray. I appreciate and understand the drama behind them in real-life and, in certain races, it did become a good reset for when the AI decided to fall into a huge multi-car pile up. But most of the time, I'd recommend keeping red flags off.
Accessible fidelity
One key thing that I noticed while playing F1 22 is that it can be a taxing game on any system. During my time with F1 23, you can push things even further with improved fidelity on certain textures and more ray tracing options, and the overall presentation remains gorgeous.
From the sun blaring down on your car and casting realistic shadows across the track, to rain drops streaking off the sides of the screen, and the ray traced lights of Vegas illuminating the night sky, it's quite the immersive stunner. This is further compounded by the additional detail to audio design — hearing the downforce of your car bottoming out and a further emphasis placed on intricate sound details that help you form a rhythm of what revs to hit before hitting brake markers.
But most impressively, the wide range of settings you can tweak make more of a positive impact if you have a less powerful machine. Put simply, if you have a system that is up to 3-4 years old, you're still going to have a good time.
A great example of this versatility comes when I put my super-old Asus ROG Zephyrus G15 through the ringer. Its 3rd gen AMD Ryzen 7 and GTX 1650 are rather outdated, and last year's game would absolutely murder it. Now, thanks to the more substantial changes in the low graphical settings, I was confidently hitting 60 FPS at 1080p resolution.
Bumping it up to the Lenovo Legion Pro 7i (Gen 8) with RTX 4070 graphics, you can make the most of that gorgeous ray tracing. Alongside that, DLSS 3.0 means you can get a noticeable bump in performance — up from the 62 FPS average I achieved on high and closing in on 100 FPS.
Racing at speeds of over 200 MPH with 19 other cars does mean that the AI frame generation's typical artifacting around certain objects is much more noticeable, as scenery can even muck around with the on-screen UI elements at times. But there is no noticeable latency when activated, and since frame rate is everything, this is a great workaround.
Outlook
Just like any sports game franchise, the annual upgrade cycle means tweaks are small but impactful. The already grounded driving gameplay of F1 22 has been given a new level of thorough detail and feel, thanks to the improved handling and physics. And, on top of that, the Precision Drive controller technology makes F1 23 feel much more graceful when playing on a joypad.
It takes a while to get used to, and trust me when I say there will be some on-track frustrations because of the changes. But once it clicks (and after some small tweaks to steering sensitivity), it clicks hard and you'll end up falling in love. Plus, you have a wealth of features to get used to these new physics, including (but not limited to) regularly updated online events (both multiplayer and single-player), and the fantastic Braking Point story mode.
Presentation remains slick, the small changes to the in-car audio are a nice touch of additional realism, and with the increased depth in graphical settings to tweak, you can get this title running nice and smooth with no problems.
All-in-all, this is yet another stellar entry into the F1 series, and one of the sleeper hits of the summer. If you love the car culture and adore the Drive to Survive drama, this one's for you.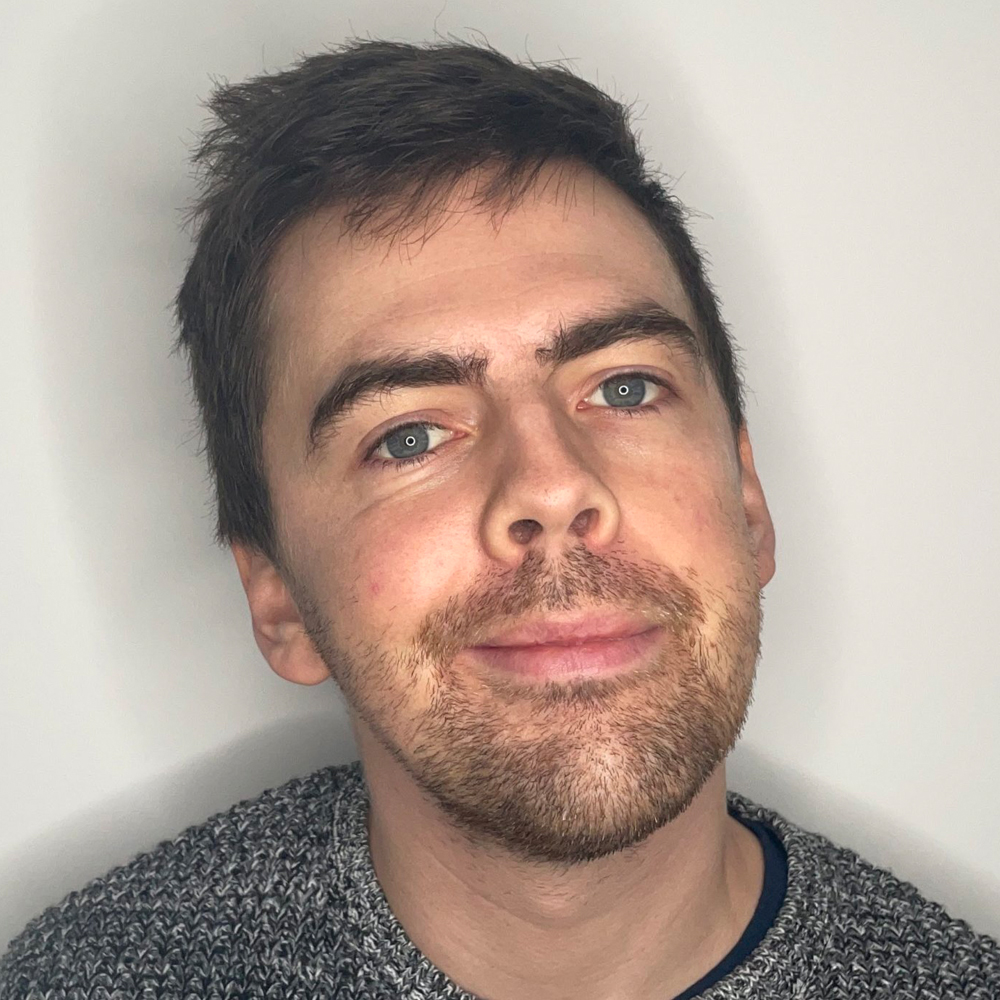 Jason brings a decade of tech and gaming journalism experience to his role as a writer at Laptop Mag. He takes a particular interest in writing articles and creating videos about laptops, headphones and games. He has previously written for Kotaku, Stuff and BBC Science Focus. In his spare time, you'll find Jason looking for good dogs to pet or thinking about eating pizza if he isn't already.