Early Verdict
The new Asus ROG Flow X13 brings impressive gaming power to the super tiny form factor that you know and love, which makes this a belter of a machine for gamers on the go.
Pros
+

Impressive power

+

Gorgeous display

+

Impossibly svelte chassis

+

Luxuriously premium aesthetic
Cons
-

Underwhelming battery life

-

Tinny speakers

-

Not the best price-to-performance ratio
Why you can trust Laptop Mag Our expert reviewers spend hours testing and comparing products and services so you can choose the best for you. Find out more about how we test.
Seriously. How did Asus pull this off? How do we have a 13-inch ultrabook-esque laptop with serious gaming power? I'm just as confused as you are, but I really shouldn't be. The ROG Flow X13 has been doing this for years.
Not to say it's been this mind blowing in the past — previous versions have only dared to go as far as the GTX 1650 or RTX 3050 inside. However, in 2023, I think we've seen the fully executed vision for this mini rocket, as Asus delivers an RTX 4070 in this tiny machine!
Does it have shortcomings? Of course it does. It's a tiny laptop with a lot of power under the hood, so you can expect compromises to battery life for sure. However, read on, as this is certainly the most surprising gaming laptop of the year.
Asus ROG Flow X13 price and configurations
Now, let's get into one of the pain points. The Asus ROG Flow X13 is available for $2,499 — ouch! Even more of a sore spot is the fact that this gives you an AMD Ryzen 9 7940HS CPU, Nvidia GeForce RTX 4070 CPU, 32GB DDR5 RAM and a 1TB SSD.
Since I'm reviewing this laptop in the U.K. (hello from dear old Blighty), there is an additional configuration available here only. For £2,000, you get the same CPU and SSD storage, but half the RAM and an RTX 4060 GPU instead.
There are no two ways to say this. In terms of gaming laptop pricing, this is pretty steep. I appreciate you're paying for the portability, but if you're searching for peak price-to-performance, there are better options.
In terms of smaller options, Asus has shot itself in the foot by offering the ROG Zephyrus G14 with the same GPU for £400 less, but the X13 is £500 less than a similarly-specced Razer Blade 14.
Put simply, the ultraportable gaming laptop space is getting awfully competitive, but you have to pay a pretty penny for access.
Asus ROG Flow X13 design
The vast majority of gaming laptops are large and in charge — packing a ton of RGB and more vents than your average apartment block. Asus ripped up the rulebook with the ROG Flow X13 a couple of years ago. While it's not a new design, it's still just as surprising to unbox.
I mean just look at it! The carbon fiber-style lid exudes luxury, and the sheer sleekness gives an ultrabook vibe that conceals just how powerful this machine is. As someone who appreciates portability, these lightweight dimensions are right up my street.
Swipe to scroll horizontally
| Laptop | Dimensions | Weight |
| --- | --- | --- |
| Asus ROG Flow X13 | 11.8 x 8.4 x 0.74 inches | 2.9 pounds |
| Asus ROG Zephyrus G14 | 12.3 x 9 x 0.73 inches | 3.6 pounds |
| Razer Blade 14 | 12.2 x 9.0 x 0.75 inches | 4.1 pounds |
Of course, compared to its 14-inch brethren, it's no competition. But it is good to provide this context as to how svelte this system truly is — tapering down to a fine point à la classic MacBook Air.
Then you open it up, and you're greeted by a tasty display with slim bezels, along with that keyboard illuminated by perfectly balanced backlighting. While I may be embarrassed to whip out your average gaming laptop in public, I'm more than happy to expose this in my local café for gameplay action.
Asus ROG Flow X13 ports
The port selection is a little limited for PC gaming needs, but acceptable for most other use cases.
On the right, you'll find a USB 4 Type-C, and a USB 3.2 Gen 2 Type-A port. Flip it over to the left, you've got the 3.5mm combo audio jack, HDMI 2.1, microSD card slot, and the ROG XG Mobile slot that also doubles as a USB Type-C port.
An additional USB Type-A port would have helped in terms of connecting additional peripherals, and I would have loved to see a full-size SD card slot. If you do need more though, check out our best laptop docking stations and best USB Type-C hubs pages.
Asus ROG Flow X13 display
While we haven't put the Flow X13 through our rigorous lab benchmarking (I'll update this once completed), it's easy for me to say one thing — this panel is gorgeous.
The 13.4-inch ROG Nebula Display packs a 2560 x 1600-pixel resolution, a 165Hz refresh rate, capacitive touch (with multi-touch support), and a claimed 100% DCI-P3 color gamut.
Colors melt off the screen with effortless vividity. Forza Horizon 5 explodes in a flash flood of color, which flies by with buttery smooth motion.
On top of that, the impressive HDR capabilities give every terrifying dark scene of Resident Evil Village an immersive depth that builds the tension when hiding from the giant crawling baby.
And Asus claims a 500-nit brightness, which I'm inclined to believe as I was able to use this display with no problem in most lighting conditions, except for direct sunlight where the reflective glass creates an uninhibited sheen.
Asus ROG Flow X13 keyboard and touchpad
Asus' keyboard ergonomics are in full force here with a well laid out set of full-size keys that come with a subtle dish and plenty of travel — paired with a tactile snap that gives each keystroke a grounded-yet-comfortable feel.
Putting it through its paces on 10FastFingers.com (otherwise known as the "Jason gets jealous of how fast everyone else types" test), I managed to hit 87 words per minute at 99% accuracy, which is far beyond my average of 80 WPM.
And while the touchpad is a touch smaller than its competition at 5.1 x 2.8 inches, the surface has a generous size to it, which does support all the Windows 11 touch gestures you want. Clicking it has a nice, responsive snap for your hard work. However, it is no match for a good gaming mouse.
Asus ROG Flow X13 audio
You'll find stereo speakers on the underside of the ROG Flow X13, since trying to fid them on the deck would be next to impossible with that full-size keyboard. Tuned by Dolby Atmos and certified for Hi-Res audio, the end result is a little tinny but with decent definition and clarity.
Don't get me wrong. "sTraNgeRs" by Bring Me The Horizon loses a lot of its low end when played through the speakers, but the crunchy guitars and soaring vocals are kept in check — all the details are preserved with zero distortion at its highest volumes.
For gaming, too, the chaotic cacophony of gunfire and loud characters in Ratchet and Clank didn't cause any speaker crackling at all. But no amount of volume will overwhelm the fans when they are kicked up to full. For these moments, a gaming headset is essential.
Asus ROG Flow X13 gaming, graphics and VR
Previous versions of the Asus ROG Flow X13 almost felt half-baked as a standalone product. You needed that additional eGPU to get the full experience. 2023 is a very different year, and the RTX 4060 up in here produces some incredible results.
Swipe to scroll horizontally
| Laptop | 3DMark Fire Strike | 3DMark Time Spy | 3DMark Fire Strike Ultra | 3DMark Time Spy Extreme | 3D Mark Port Royal |
| --- | --- | --- | --- | --- | --- |
| Asus ROG Flow X13 | 17019 | 7577 | 4439 | 3603 | 4225 |
| Asus ROG Zephyrus G14 | 22710 | 10136 | 5829 | 4765 | 5694 |
| Razer Blade 14 | 26443 | 11021 | 6802 | 5295 | 7001 |
There is a difference between the power being pushed through these GPUs — the Flow X13 hitting 60W, whereas the ROG Zephyrus G14 hits 125W, and the Razer Blade 14 peaks at 100W. This creates some noticeable difference in the 3D Mark stats, but as I'm about to show, it's not as steep a drop off as you might expect.
Swipe to scroll horizontally
| Game | Resolution | Asus ROG Flow X13 (RTX 4060) | Asus ROG Zephyrus G14 (RTX 4060) | Razer Blade 14 (RTX 4070) |
| --- | --- | --- | --- | --- |
| DiRT 5 | 1080p | 81.6 FPS | 81.77 FPS | 101.33 FPS |
| GTA V | 1080p | 79.24 FPS | 89.69 FPS | 99.67 FPS |
| Row 2 - Cell 0 | 1600p | 59.76 FPS | 50.43 FPS | 55.37 FPS |
| Red Dead Redemption 2 | 1080p | 68.16 FPS | 64.65 FPS | 73.41 FPS |
| Row 4 - Cell 0 | 1600p | 48.04 FPS | 39.44 FPS | 44.53 FPS |
| Shadow of the Tomb Raider | 1080p | 117 FPS | 97.33 FPS | 114 FPS |
| Row 6 - Cell 0 | 1600p | 83 FPS | 57 FPS | 67 FPS |
Of course, the Razer Blade 14's RTX 4070 peels away easily, so pay attention to just how minor that extra 65W seems to be in making a difference to in-game framerate. You'll seriously be stunned at just how smooth games can be.
With everything cranked up to high and ray tracing turned on in Ratchet and Clank, 60FPS was so easy to hit on this mini beast! Plus, it comes with no frame jumps, and no slow down.
That's not the end of this party trick, though, as there is the magic of DLSS 3.0. Nvidia's frame generation technology is simply mind blowing on here.
Swipe to scroll horizontally
| Game | Resolution + Presets | Standard mode | Turbo Mode | DLSS 3.0 |
| --- | --- | --- | --- | --- |
| F1 22 | 2560 x 1600 Ultra High | 26 FPS | 30 FPS | 79 FPS |
| Cyberpunk 2077 | 2560 x 1600 RT Ultra High | 28.66 FPS | 33.18 FPS | 50.83 FPS |
That is an increase in frame rate of nearly 200% on F1 22, and a far smoother experience in Cyberpunk 2077. My astonishment at what this machine is able to pull off notwithstanding, my inner lover of value for money is unable to get over the fact that you can get more for less elsewhere — provided you're cool with picking up a bigger laptop.
Taking the UK pricing for example, you could pick up an MSI Stealth 16 Studio with RTX 4070 for £300 less You'll find numerous examples like this stateside too, such as the Acer Predator Helios 18 being $300 less than the RTX 4070-armed Flow X13.
That's not to take away from Asus' achievement here, but if you seek the best price to performance ratio, there are better choices.
Asus ROG Flow X13 performance
The AMD Ryzen 9 7940S in here, paired with 16GB of DDR5 RAM and a 1TB PCIe Gen 4 SSD makes this a very capable machine of annihilating even the more intensive, prosumer-focussed tasks. That much can be seen as we put it through its benchmarking paces.
Swipe to scroll horizontally
| Laptop/category average | Geekbench 5 multicore | Geekbench 6 multicore | Handbrake time |
| --- | --- | --- | --- |
| Asus ROG Flow X13 | 10802 | 11414 | 5:01 |
| Asus ROG Zephyrus G14 | 9733 | 9176 | 05:50 |
| Razer Blade 14 | 11121 | 11425 | 05:20 |
| Premium Gaming Laptop average | n/a | 7165 | 04:38 |
Most surprising seems to be that even though the TDP (and processor of choice) is the same between the Zephyrus G14 and Flow X13, the smaller machine spanks its slightly bigger sibling in multicore testing, and in the Handbrake test transcoding 4K video to 1080p.
Oh, and that generous amount of DDR5 RAM means you can run so many things without a hint of slow down. For example, I fired up Cyberpunk 2077, 20 Google Chrome tabs, including several videos, and a RAW photo edit in Adobe Photoshop. While the fans did kick up, there were no signs of thermal throttling, and everything moved smoothly with no slow down.
Asus ROG Flow X13 battery life
It's a small laptop with a ton of power-hungry components, so you shouldn't be surprised to know that this isn't going to come anywhere near our list of laptops with the best battery life.
We haven't put this through our rigorous battery life testing, but I can share my own personal experiences, which saw the laptop die at around 1 hour and 20 minutes when playing Cyberpunk 2077 at RT Ultra High settings.
Of course, you can extend this by turning down the settings and reducing that CPU/GPU wattage, but you're going to want to be near a plug whenever you use this for gaming. For more sedate tasks we would hope to see it at least push past 7 hours, but we'll find out once our lab gets done with it.
Asus ROG Flow X13 webcam
The 1080p webcam with IR for Windows Hello support is better than I feared. The picture in well lit conditions is clear with well balanced lighting to make sure your features are defined.
But things get slightly potato-esque when the sun goes down. AI noise-cancelling technology seems to work too hard, and really amps up a mushy quality that overly smooths your face and surroundings.
This will be fine for the occasional work Zoom meeting, but I still recommend checking out our best webcams page for a better camera.
Asus ROG Flow X13 software and warranty
The most important app here, just as it is on all Asus gaming laptops, is Armoury Crate. Within the app, you can configure performance, monitor your components' thermals, change fan speed, and adjust display color.
For warranty information, component updates and all your battery saver options, there's the MyAsus app. It would be great to see all this combined into one, but with both apps presenting a clearly laid out UI, this is a minor inconvenience.
To protect your purchase, the Flow X13 comes with a one-year limited warranty. See how Asus performed on our Tech Support Showdown and Best and Worst Brands ranking.
Bottom line
The Asus ROG Flow X13 is the culmination of the company's journey to make a stellar ultra portable gaming laptop — lightweight and sleek, while also packing an impressive amount of power.
Sure, there are other gaming laptops with better spec sheets and a lower price. But none of these come anywhere near the refined, premium aesthetic of the ROG Flow X13, and neither do they have the same portability.
If you are looking for a great gaming machine that is capable of keeping up with your processor-intensive work, while also taking up no more room in your bag than a13-inch MacBook Pro, this is the machine for you.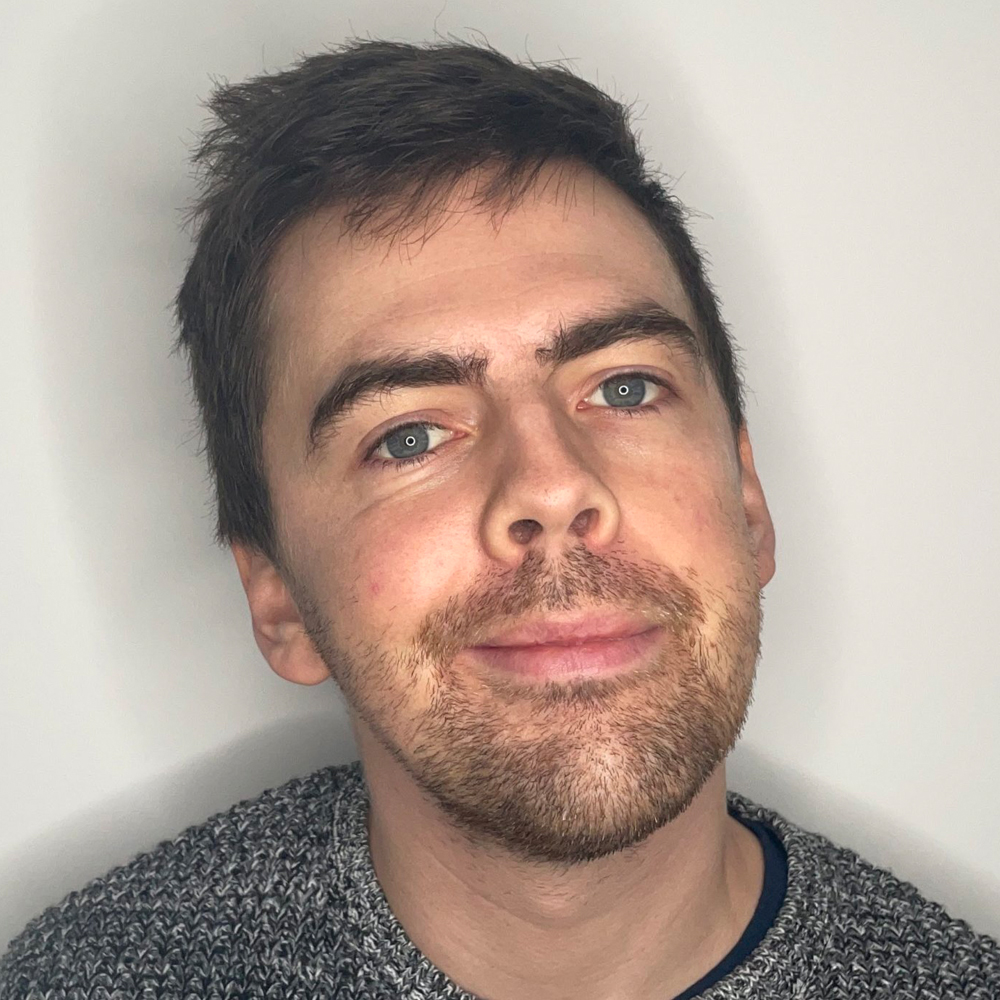 Jason brings a decade of tech and gaming journalism experience to his role as a writer at Laptop Mag. He takes a particular interest in writing articles and creating videos about laptops, headphones and games. He has previously written for Kotaku, Stuff and BBC Science Focus. In his spare time, you'll find Jason looking for good dogs to pet or thinking about eating pizza if he isn't already.