Samsung's Vision Pro and Meta Quest 3 alternative just leaked online
Mixed reality, mixed impressions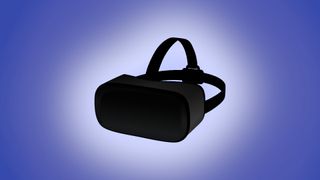 (Image credit: Laptop Mag / Rael Hornby)
The Oculus Quest 2 broke new ground in the VR space and while the Meta Quest Pro may have failed to get out of the gate, both Meta and Apple are looking to capitalize on the market with the Meta Quest 3 and Apple Vision Pro. So too is Samsung, hard at work developing an XR/AR headset of its own.
Samsung's long-rumored XR/VR headset was officially teased at the start of the year after announcing a partnership with Google and Qualcomm. Since then, word has been relatively quiet, with some suspecting the idea may have been abandoned like previous VR ventures like the Gear VR or Samsung Odyssey.
However, Chinese news outlet Gyro Technology has heard otherwise. In fact, in a now-removed post, they even managed to get a hold of some technical specs and images of a working prototype. In turn, we present to you: the Samsung XR/VR headset.
Samsung XR/VR headset: How does it look?
Previous leaks around Samsung VR headsets have seen the tech giants display some pretty radical 80's inspired choices in terms of design. No, not a beige plastic chassis with hints of nicotine staining, but instead a design that would make you look like Jeff Goldblum in The Fly, or Jane Fonda pulling off squats in a leotard thong and luminous cycling shorts.
Thankfully this new design seems more in line with something the average consumer could wear on their face without making sure the doors are locked and the blinds are shut. Reminiscent of the upcoming Meta Quest 3's styling, Samsung's VR headset looks to be much more of a traditional offering than Apple's Vision Pro scuba diving stormtrooper design.
Interestingly, Samsung's XR/VR headset lacks controllers — meaning it will likely make use of hand tracking for interaction. Though we have seen patents filed by the South Korean manufacturer that make use of accessories like the rumored Samsung Galaxy Ring for further mixed-reality interactions.
Samsung's headset features four tracking cameras, two RGB full-color passthrough cameras, OLED microdisplays with pancake lenses, and a depth sensor for environmental awareness, better depth perception, and more responsive tracking of hand movements and gestures.
However, this prototype is likely to change dramatically following Apple's mixed-reality announcement, with a design and specification overhaul on the cards.
Not a virtual reality — yet
According to the Gyro Technology report, the unveiling of the Vision Pro has caused Samsung to second guess its headset — currently outfitted with an Exynos 2200 processor and OLED microdisplays.
While more powerful than the Quest 2's Qualcomm Snapdragon, Samsung's processor pales in comparison to the Quest 3's XR2 Gen 2 chipset and even more so before the Vision Pro's M2 and R1 processor array.
Unlikely wanting to enter the market with one of the weakest offerings, Samsung is heading back to the drawing board to overhaul the device's internals, and potentially rejuvenate its design — potentially working on something with enough wow factor to distract from the Vision Pro's premium glass front plate and aluminum frame.
As such, it's likely that Samsung's long-rumored headset is a long ways away — at least for now.
Outlook
While there's no indication that we'll be seeing Samsung's mixed-reality headset any time soon, it's good to know that the project hasn't been sidelined. However, if the prototype showcased by Gyro Technology is anything to go by, it will need to considerably up its game if it wants to stand toe-to-toe with Meta and Apple's devices.
For news, rumors, and updates on all things VR, Samsung, and tech, follow Laptop Mag on Twitter, Facebook, and Flipboard for the latest word as it arrives.
Category
Back to Ultrabook Laptops
Brand
Processor
RAM
Storage Size
Screen Size
Colour
Condition
Price
Stay in the know with Laptop Mag
Get our in-depth reviews, helpful tips, great deals, and the biggest news stories delivered to your inbox.
Rael Hornby, potentially influenced by far too many LucasArts titles at an early age, once thought he'd grow up to be a mighty pirate. However, after several interventions with close friends and family members, you're now much more likely to see his name attached to the bylines of tech articles. While not maintaining a double life as an aspiring writer by day and indie game dev by night, you'll find him sat in a corner somewhere muttering to himself about microtransactions or hunting down promising indie games on Twitter.