Black Friday 2021 is almost here, but we're already seeing the most wild deals that'll probably be gone by the time the real event rolls around, such as the Razer Kiyo Pro being 50% off.
Right now, you can get the Razer Kiyo Pro webcam for just $99 at Amazon (opens in new tab), which is the lowest its been since its launch.
Razer Kiyo Pro deal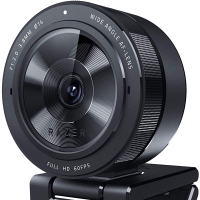 (opens in new tab)
Razer Kiyo Pro: was $199 now $99 @ Amazon (opens in new tab)
Razer Kiyo Pro is one of my favorite webcams, but at $200, it was way too expensive, but at $100? It's perfectly priced for a 1080p, 60fps, HDR webcam.
Working from home has caused a significant surge in webcam sales, and Razer jumped on this opportunity by releasing the Razer Kiyo Pro, a webcam built for both gaming and business use.
It's a decent entry to Razer's peripheral lineup, as it offers solid 1080p, HDR video and photo quality as well as a decent microphone. It even includes a neat privacy cover and a super useful companion app. However, for $200, it's hard to justify this webcam not having a 4K resolution. Plus, the webcam can be a little finicky between autofocus and some of the saved settings. More annoying, though, is its short power cable.
However, at $99, the Razer Kiyo Pro is perfectly priced for what it is, and it's arguably one of the best webcam deals you'll find on Black Friday.