The Google Pixel Fold vs. Google Pixel 7a: Same processor, $1300 difference
Can the $500 Google Pixel 7a defeat the $1,800 Pixel Fold?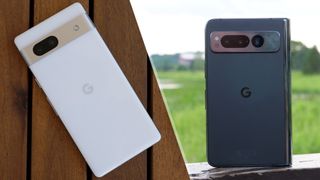 (Image credit: Laptop Mag/Sean Riley)
The Google Pixel 7a and Google Pixel Fold are fundamentally different products with separate goals, so comparing the two might seem like a fool's errand to some. But the crux of this article rests on a single bewildering detail: Google's most inexpensive phone is nearly 1/4th the cost yet it features an identical CPU.
This bizarre reality begs the question: Are people really willing to pay all that extra money exclusively for the foldable feature, even with Google's typical underwhelming CPU processing performance at the helm?
Google Pixel Fold vs. Google Pixel 7a: Price
The Pixel 7a is a champion of the budget category. With phenomenal performance at a starting cost of $499 on Google's website, it is the ideal purchase for any smartphone user seeking a quality product without spending tons out of pocket.
This is what makes these two phones a baffling match-up, as Google phones are the industry-leading budget pick. Comparing iPhone vs. Pixel, the 7a starts at $499 while the base iPhone 14 is $799.
This enormous leading price difference is what makes Google's weak Tensor G2 inoffensive. It's one of the best phones available at one of the best prices out there, so it's no shock that it'll boast a weaker CPU.
But with the Pixel Fold not featuring that same budget advantage, priced similarly to other foldable devices, it seems as if Google is losing sight of its most effective selling point. Yes, the Pixel Fold is $1,799 on Google's website, which is a competitive price, but it also has the same processor as something nearly a 1/4th the cost.
Winner: Google Pixel 7a
Google Pixel Fold vs. Google Pixel 7a: Display
The Pixel Fold has a 5.8-inch, 2092 x 1080-pixel OLED display at the front with a 17.4:9 aspect ratio and 120Hz refresh rate. The inner screen is a 7.6-inch, 2208 x 1840-pixel OLED display with a 6:5 aspect ratio and a 120Hz refresh rate.
The Pixel 7a isn't a foldable phone. It's built with a single 6.1-inch, 1080 x 2400 OLED panel that can go up to 90Hz. Display technologies are what make foldable phones such an exciting purchase, so surely the 7a stands no chance against the Fold, right?
The Pixel 7a hit a peak brightness of 1,024 on its HDR setting, which is up to snuff with its more expensive competitor. The Pixel Fold's inner display hit 1,030 nits on HDR and 1,172 nits at standard settings, which is phenomenally bright.
Unfortunately, they didn't do quite as well in reproducing the DCI-P3 color gamut. The Pixel 7a managed to reproduce 92% of the DCI-P3 color gamut, while the Fold's internal display (88%) and cover display (90%) were just a little behind.
In practice, this difference is marginal, and you probably won't notice which one is better. However, the Pixel Fold comes out on top with its dual-screen superiority and brighter display.
Winner: Google Pixel Fold
Google Pixel Fold vs. Google Pixel 7a: Design
The Pixel 7a is built with a glass display, aluminum frame and plastic back panel. Not only is this the same on other Pixel phones, but it's consistent with the Pixel Fold as well.
The Pixel Fold hasn't quite found its more colorful side just yet, limited to two neutral hues of porcelain and obsidian. This is disappointing considering that the Pixel 7a features four available colors, with Sea and Coral hues appealing to my love of pastel, while the Charcoal and Snow options are there for those who don't love rainbows.
The Pixel 7a comes in at 6 x 2.8 x 0.4 inches and 6.8 ounces, while the Pixel Fold measures 5.5 x 6.2 x 0.5 inches and weighs 10 ounces. These are two drastically different phones, and one is practically two phones glued together, so of course it would be larger and heavier.
Winner: Draw
Google Pixel Fold vs. Google Pixel 7a: Performance
The Pixel Fold is built with Google Tensor G2 processor with a Titan M2 security coprocessor, 12GB of RAM, and 256GB of storage. The Pixel 7a is packed with the Google Tensor G2 chip and features the same Titan M2 security coprocessor, 8GB of RAM and 128GB of storage.
Even though the Pixel Fold costs more than four times the Pixel 7a, users cannot expect superior processing performance. In fact, in the Geekbench 5 test, its multi-core score was as low as 1,909. This is nearly a thousand points below the 7a's multi-core score of 3,065, which is baffling. Not only can you expect the same processor in this vastly more expensive foldable phone, but its performance is inferior.
You might be wondering if this is just standard for foldable phones, but it isn't. The Samsung Galaxy Z Fold 4, a foldable phone that also costs $1,799, attained a multi-core score of 3,831 on the Geekbench 5.5 performance test. This is a little more than double what the Pixel Fold could attain at the same price. Yikes.
Winner: Google Pixel 7a
Google Pixel Fold vs. Google Pixel 7a: Cameras
Google Pixel's attention to detail in photography is practically unmatched. We've found that the company crafts some of the best phone cameras in the industry, but how does it do with the new Pixel Fold?
The Pixel 7a primary camera is one of the best around, delivering a 64-megapixel wide-angle lens with its f/1.89 aperture. Meanwhile, its ultrawide and selfie-lens are both 13MP (f/2.2 aperture, 1.12µm).
The Pixel Fold's camera array is pretty drastically different from the 7a, with its wide-angle being a 1/2-inch 48MP with a f/1.7 aperture, alongside ultra-wide (f/2.2) and telephoto (f/3.05, 5x zoom) at 10.8MP. The front camera offers 9.5MP with a f/2.2 aperture, and the other 8MP camera above the display has a f/2.2 aperture.
Winner: Draw
Google Pixel Fold vs. Google Pixel 7a: Battery life
It would be an impressive feat if the Pixel Fold could outlast the 7a's battery. After all, this foldable phone is working with dual screens, meaning it has that much more power to consume. Its 4,821 mAh battery lasted a total of 10 hours and 21 minutes on the Laptop Mag battery test, which involves continuous web surfing at 150 nits on cellular.
10 hours is an impressive accomplishment, especially since the Pixel 7a's 4,385 mAh lasted 10 hours and 5 minutes when put up on the same test. So yes, the Pixel Fold does the impossible and lasts a bit longer than the 7a. So if you are excited to purchase this foldable phone, you won't have to worry about its longevity.
Winner: Google Pixel Fold
Bottom line
The Pixel Fold is a good phone, but it is lacking the asset that makes the Pixel series most appealing. Regardless of its most exciting bells and whistles, Pixel is a budget phone series and that's a huge part of what makes it so successful. Purchasing the amazing Pixel 7a for $499 is an absolute steal, yet the Pixel Fold doesn't feature the same affordable edge.
Charging consumers $1,799 for a phone with inferior processing power when compared to the company's own $499 phone is shocking, especially when that price point is similar in other foldable phones. So yes, the Pixel 7a wins and it's not even close. We're hoping that the Pixel Fold 2 will pick up the slack of its predecessor by including a better processor or turn it into the first budget foldable phone.
Winner: Google Pixel 7a
Stay in the know with Laptop Mag
Get our in-depth reviews, helpful tips, great deals, and the biggest news stories delivered to your inbox.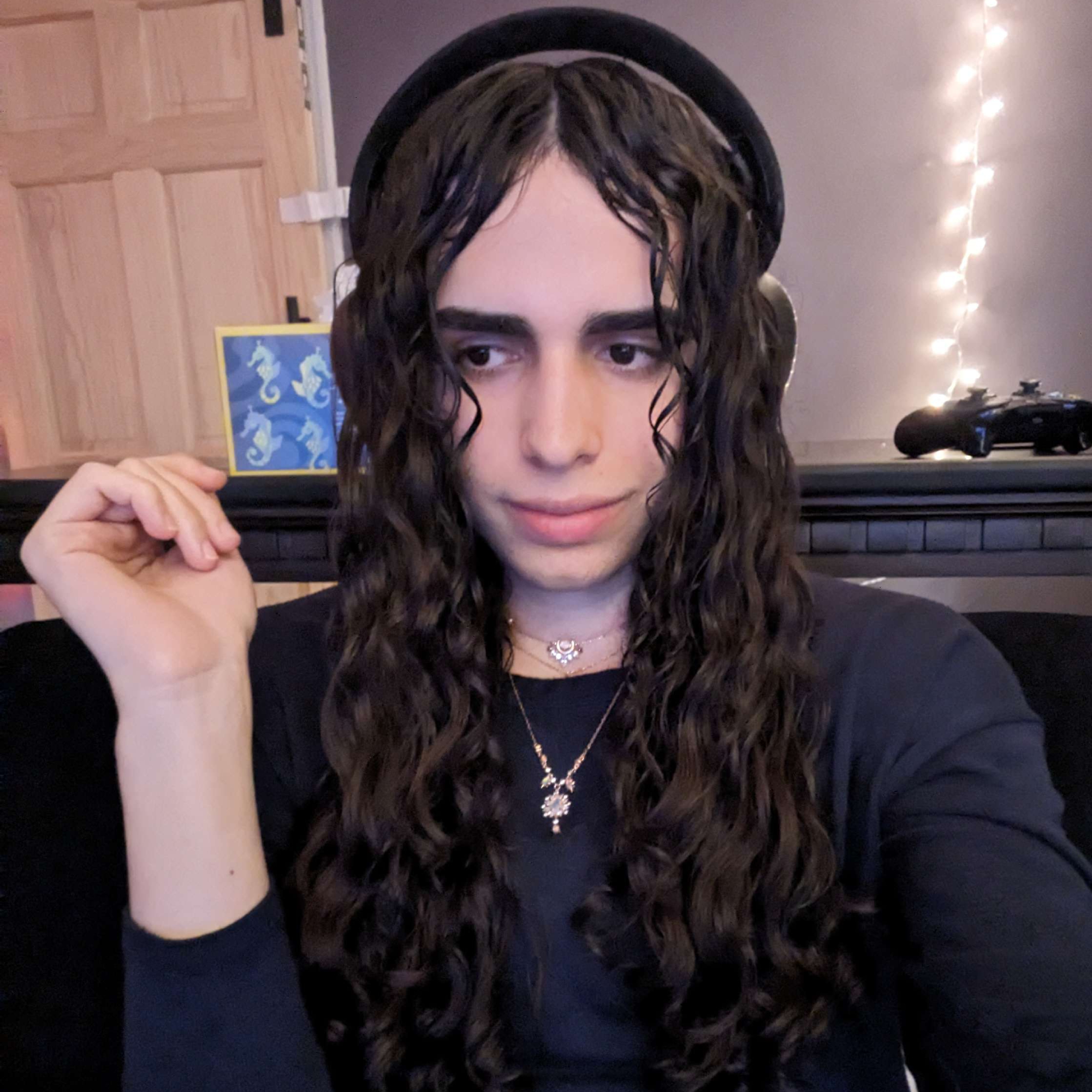 Self-described art critic and unabashedly pretentious, Momo finds joy in impassioned ramblings about her closeness to video games. She has a bachelor's degree in Journalism & Media Studies from Brooklyn College and five years of experience in entertainment journalism. Momo is a stalwart defender of the importance found in subjectivity and spends most days overwhelmed with excitement for the past, present and future of gaming. When she isn't writing or playing Dark Souls, she can be found eating chicken fettuccine alfredo and watching anime.