Samsung Galaxy Z Flip 5: 3 reasons to buy and skip it
Does the Samsung Galaxy Z Flip 5 change enough this time?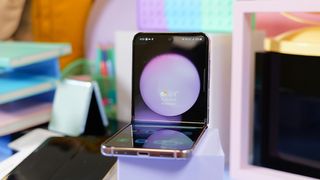 (Image credit: Future)
Samsung Galaxy Unpacked gave us our first official look at many of the latest and greatest Samsung Galaxy products coming to us in the near future, and the Galaxy Z Flip 5 was a notable part of the company's presentation. If you're on the fence about whether to invest in this new phone, we recommend stopping for a moment and hearing us out.
The Flip 5 is more of the same in many areas, but there are a few things that the company changed this time around. And depending on whether you already own a flip phone, or if you're even willing to spend the money to begin with, it could be right or wrong for you. Here are three reasons to buy and skip the Samsung Galaxy Z Flip 5.
3 reasons to buy Samsung Galaxy Z Flip 5
1: Larger cover screen
The Samsung Galaxy Z Flip series has two screens, just like the Z Fold series, but how these utilize them is a bit different. The Flip series is a foldable phone that opens vertically, making it more compact than a regular smartphone.. But beyond just the normal main screen, there's also a slightly smaller display on the front. With the Flip 4, it featured a relatively tiny 1.9-inch SUPER AMOLED, 260 x 512-pixel screen as its cover.
But the Flip 5 is taking things up a notch by up-sizing this to a 3.4-inch Super AMOLED 720 x 748-inch screen at 306 ppi and 60Hz refresh rate. The Flip 5 has clearly solved the problem of the Flip 4's cover screen size, if that was an issue for you.
2. A new processor
The Galaxy Z Flip 5 is launching with the Snapdragon 8 Gen 2 processor. If you're obsessed with squeezing as much juice out of every new phone launch, and are also a big fan of the Z Flip series, this is an expected but necessary jump. It is one of the few things that makes this phone new alongside its larger cover screen, otherwise it might as well just be the Flip 4 again.
When we tested the Snapdragon 8 Gen 2 in the Samsung Galaxy S23 Ultra, it yielded a Geekbench 5.4 multi-core synthetic score of 5,081. The Flip 4 was built with a Snapdragon 8 Gen 1+, and running it through the same test resulted in a multi-core score of 4,105. Other factors can affect performance, but we predict that the new Flip will receive around a 1,000 point increase in its synthetic benchmarks.
3: Flip phones are pretty cool
If you've never used a flip phone before, they're great compact devices for those who want to maximize their space efficiency. And they're also an avenue into foldable screen technology without costing quite as much as Samsung's Z Fold series. New flip phones, not like the old ones, could capture your heart if you're unfamiliar with them.
When we reviewed the Samsung Galaxy Z Flip 4, Editor Kimberly Gedeon claimed that it is an "engineering masterpiece." However, she noted that its minor improvements from the previous iteration made her feel a bit mixed, which is actually a shared issue with the Flip 5.
3 reasons to skip Samsung Galaxy Z Flip 5
1: Same old same old
Samsung's Galaxy Z Flip 5 offers a lot of the same, and although there are reasons you might still want it, don't get your hopes up for a massive overhaul. Featuring the same megapixels for its cameras, 8GB of RAM, an identical 3,700mAh battery, and seemingly the same weight‌.
This could be a bad pick if you already own a Galaxy Z Flip 4, as there's not much new here. This new flip phone is only exciting if you're really into its faster processor and bigger screen.. It's a good choice if you don't already have a recently launched flip phone. Otherwise, you'll be fine skipping it.
2: Experimental cover screen style
The Samsung Galaxy Z Flip 5's cover screen features a distinct style when compared to its predecessor. While the Flip 4 simply featured a thin black bar at the top of the cover screen, this latest model has it take up a majority of the space of the cover. Featuring a 3.4-inch cover screen at 748 x 720-pixels, it's significantly larger than ever before.
This may sound like a positive, but not to everyone. We can totally see you being put off by this far larger cover screen, as it practically takes up all of its space now. This sounds a little unwieldy to me, as I like to tell where my phone begins and ends. Almost all-screen is a bold choice.
3: Samsung still hasn't figured out IP58 for foldable devices
Samsung has yet to include IP58 dust-resistance standard for its foldable line-up. This also applies to the Galaxy Z Fold 5, which lacks this important rating alongside the Z Flip 5. Both phones are stuck at IPX8, which means they have water resistance that allows it to be submerged in up to 1.5 meters of freshwater for up to 30 minutes.
Many were hoping that Samsung would finally catch on with this latest model series, but that does not seem to be the case. Samsung's website even goes so far as to recommend being wary around "foreign substances or dust."
Stay in the know with Laptop Mag
Get our in-depth reviews, helpful tips, great deals, and the biggest news stories delivered to your inbox.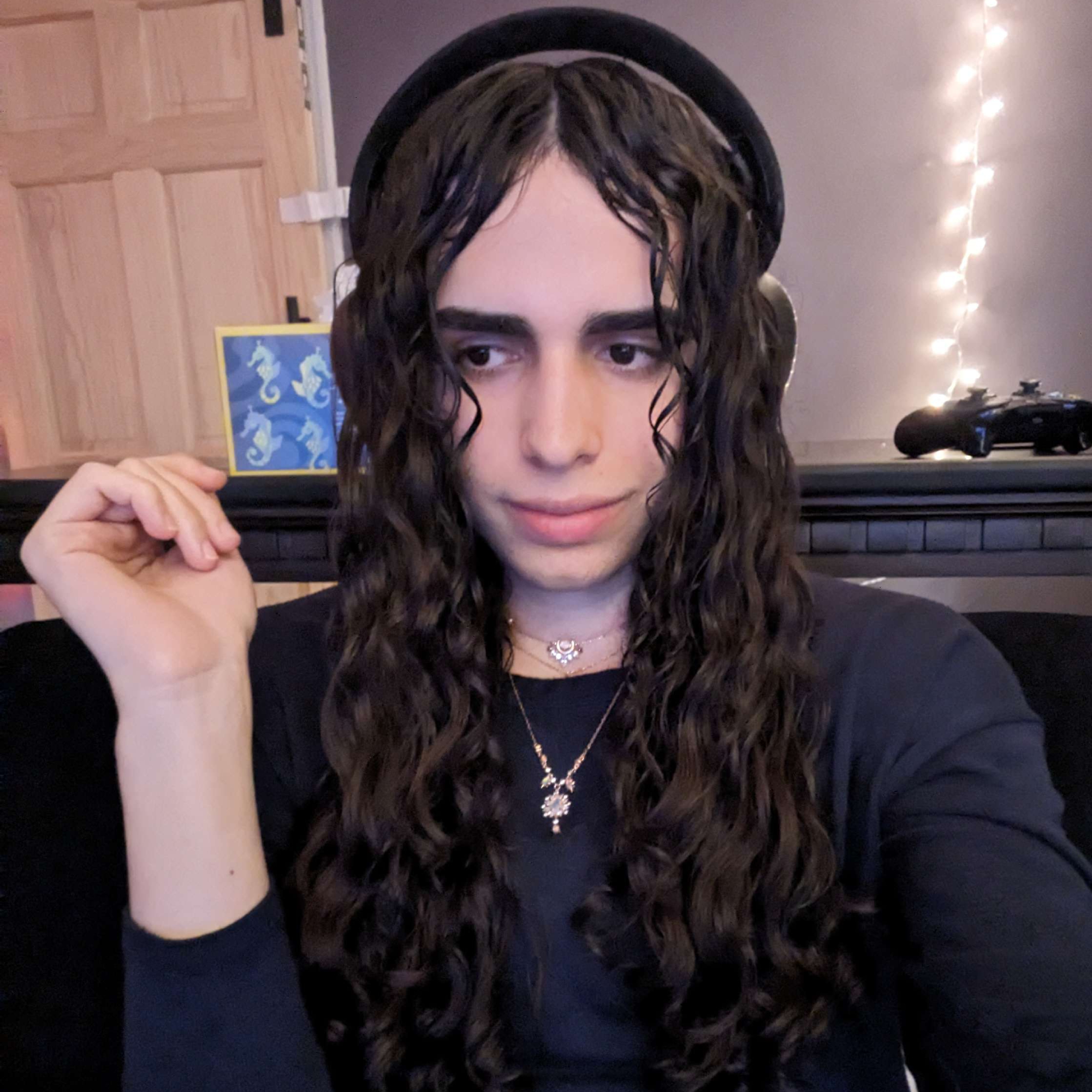 Self-described art critic and unabashedly pretentious, Momo finds joy in impassioned ramblings about her closeness to video games. She has a bachelor's degree in Journalism & Media Studies from Brooklyn College and five years of experience in entertainment journalism. Momo is a stalwart defender of the importance found in subjectivity and spends most days overwhelmed with excitement for the past, present and future of gaming. When she isn't writing or playing Dark Souls, she can be found eating chicken fettuccine alfredo and watching anime.