MacBook Air 15 vs. Dell XPS 15: Which 15-inch laptop is right for you?
Which 15-inch laptop reigns supreme?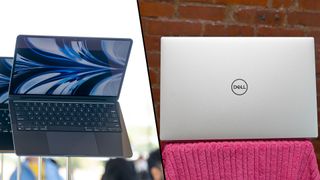 (Image credit: Future)
So many laptop sizes, so little time. While other laptop manufacturers are going with even numbers for their laptops' dimensions, Apple is going odd. The company has just announced the much-anticipated MacBook Air 15. Priced at $1,299 to start, the latest addition to the vaunted MacBook line brings the iconic good looks of its brethren along with the promise of excellent performance and endurance by way of its M2 chip. But is that enough to give this plucky, young upstart the edge against its opponent, whose long ruled the roost as one of our top-rated 15-inch laptops?
Speaking of the challenger, the Dell XPS 15 is no stranger to duking it out with heavyweights. The current iteration of the laptop is stacked with a 13th Gen Intel Core i7 processor and a powerful Nvidia GeForce RTX 4070 GPU. Plus, you've got a ridiculously pretty 15.6-inch, 3.5K touch panel with its barely there InfinityEdge bezel. And while it's tempting to call the XPS 15 a MacBook-clone, it does enough on the design side to stand out from the crowd. The end result is a solid thin-and-light that can handle just about anything you can throw at it –– even gaming.
So which is the better laptop? Read on to see how our contenders stack up.
Pricing and Configurations
One thing's for certain Apple doesn't do cheap, but for a MacBook, this is damn near affordable. With a starting price of $1,299 ($1,199 for education), the MacBook sits squarely between the MacBook Air 13 and MacBook Pro 13. And of course, the more RAM and storage you want, the more exorbitant the price will be. We don't have pricing yet, but the Air 15 can support up to 24GB of unified memory and a maximum 2TB SSD/
Dell is a little more forgiving on the price point, at least at first. The base model costs $1,299 and has a 13th Gen Core i7-13700H CPU, 16GB of RAM, a 512GB M.2 PCIe NVMe SSD, an Intel Arc A370M Graphics and a 15.6-inch, 1920 x 1200 non-touch display.
The unit we review cost considerably more at $2,499. However, that doubles the RAM and storage. You also get a discrete Nvidia RTX 4070 GPU and a 3.5K (3456 x 2160) touch display.
Totally tricked out with Intel vPro, 8TB of storage and 64GB of RAM, the XPS 15 costs $3,899.
Winner: Draw
Design
Just once, I wish Apple would be more adventurous when it comes to MacBook color. There's only so much Space Gray and Silver a girl can take. Thankfully, the laptop will also come in Midnight and Starlight. But alas, those are the only colors the MacBook Air 15 comes in. None of the colors are bad, mind you, it's just that'd it be nice if Apple could throw a curveball every once in a while and go bold like it does with the iPhone.
Color palette aside or lack thereof, the MacBook Air looks just like every other member of the lineup. From its smooth anodized aluminum finish with the glossy half-eaten apple logo on the lid, to the black Magic Keyboard with the bright white backlighting making the font on each key glow brightly, it's all there. It's a shame the Air's old-school wedge design has gone the way of the dodo as it would have been a treat to see just how slim Apple could have gone with the system.
As for the XPS 15, I've got to levy the same complaint in regards to hue as it features only one shade. Again, there's nothing wrong with the XPS 15's anodized aluminum Platinum Silver lid with the shiny Dell on in the middle. Nor is there anything offensive about the black carbon fiber interior. It's just been done to death at this point. It's time for a change in aesthetic.
The Dell XPS 15 weighs 4.2 pounds and measures 13.6 x 9.1 x 0.7 inches. Compare that to the MacBook Air which weighs in at 3.3 with its 0.4-inch frame, earning it the title of world's thinnest 15-inch laptop.
Winner: MacBook Air 15
Ports
Dell didn't hold back on the ports, giving us a USB 3.2 Gen 2 Type-C port, two Thunderbolt 4 ports, a full SD card reader slot, headset jack and wedge-shaped lock so you can protect the laptop from any sticky-fingered purloiners in the vicinity. The company even included a USB-C to USB-A dongle in the box, just in case.
Apple has gotten better with its port offerings, but not much. The MacBook Air only has a pair of Thunderbolt 4 ports, a headset jack and a MagSafe charger.
Winner: Dell XPS 15
Display
In the battle between miniLED and traditional OLED, which panel wins. Well, for now, I'm going to give it to the Dell. The 15.6-inch, 3456 x 2160p OLED touch panel put up some great results during our benchmarking, including an impressive 137.9% on the DCI-P3 color gamut. The panel has an average brightness of 371.2 nits. And Dell has this thing on lock with its four-sided, incredibly teenie-tiny InfinityEdge bezels that give viewers more screen real estate.
Now that's not to say that the MacBook Air is or is going to be a slouch in the color gamut department. It's just that looking at the MacBook Air 13 and MacBook Pro 14 and 16-inch, I'm pretty sure the Air 15 will have similar benchmarking results. However, I think the Air will really shine (pun intended) is display brightness. Apple has estimated that the 15.3-inch screen will average 500 nits of brightness.
The Air 13 for example, got 78.6% on the color gamut test, but got a dazzling 473.6 nits. The MacBook Pro 14 reproduced 82.9% of the DCI-P3 gamut with a brightness of 453.2 nits. Lastly, the 16-inch MacBook Pro yielded 83.2% of the gamut and an average brightness of 455 nits.
Winner: Draw
Performance
This is going to be a battle for the ages once we get the Air 15 in for review. How will its 8-core M2 chip fare against the likes of Intel and AMD. Well, if the previous models are anything to go by, people with their eye on the MacBook Air 15 have nothing to worry about as it's rumored to be on a par with the MacBook Air 13.
When we look at the test results for the Air 13 and its 8-core Apple M2 chip processor, the notebook really held its own. It got a multi-core score of 9,824 on Geekbench 6.0. That's good, but nowhere close to the XPS 15's (Intel Core i7-13700H CPU) 12,171. The MacBook Air was also bested on our video transcoding test where it took 9 minutes and 31 seconds to transcode a 4K video to 1080p compared to the Dell's 5:01.
Unfortunately, I can't give you an apples-to-apples comparison on the drive test as MacOS has never played nice with our file transfer test. But what I can tell you is that the Air's 256GB SSD did very well on the BlackMagic Read/Write test with a read speed of 1609.5 megabytes per second and a write speed of 1535.4MBps. The XPS 15's 1TB M.2 PCIe NVMe SSD got 2,060.9MBPs on our file transfer test.
Winner: Dell XPS 15
Graphics
With an Nvidia RTX 4070 GPU under the hood, the XPS 15 all but has this round in the bag. Out of all of Nvidia's 4000 series chips, this one is a staff favorite as it splits the baby when it comes to gaming performance and affordability.
The silvery dynamo delivered 115 frames per second on the Sid Meier Civilization 6 benchmark at 1080p. The frame rate dropped to 69 fps when the resolution was increased to 4K. The MacBook Air's 8-core Apple M2 GPU delivered 46 fps.
I've personally seen what games optimized for Apple can do. Resident Evil Village runs just as smooth and is just as scary on Mac as No Man's Sky is just as expansive. But when it comes to the power of a discrete graphics chip, Apple silicon has a ways to go.
Winner: Dell XPS 15
Battery Life
Outside of performance, one place I'm sure the MacBook Air 15 will shine is its battery life. Look at the previous model's performance on the Laptop Mag battery test. The MacBook Air 13 lasted a serious 14 hours and 33 minutes. Plus, Apple is rating the system for 18 hours of battery life.
Unfortunately, the XPS 15's beautiful super high-res display and demanding GPU come back to bite it in the ass. The laptop only lasted 8:58. It's a respectable score considering the previously mentioned handicaps, but it'd be nice to get to the 10-hour mark.
Winner: MacBook Air 15
Bottom Line
This is a close one. When it comes to overall and graphic performance, the Dell XPS 15 has it on lock. At least until we can get the MacBook Air 15 in for testing. But while the MacBook might overtake the XPS 15 in overall performance, unless the M2 GPU gets a serious boost, it's unlikely to come anywhere near the Dell XPS 15's results. It's a draw with the display as the XPS 15 has it on lock with color reproduction while the Air 15 will outshine the competition.
We come to another draw on pricing, as both systems start at $1,299. The XPS 15 is generous with ports and dongles, but the Air 15 is all but guaranteed to outlast the Dell and many other challengers at 18 hours of battery life. In terms of design, the MacBook Air 15 absolutely takes the round as the world's slimmest 15-inch laptop. Plus, it's got a bigger color palette. True, they're the same colors we've been seeing for some years, but some is better than none.
Overall, if you'll looking for a serious workhorse that can go from work to play seamless, the Dell XPS 15 is the way to go. If you want an extremely portable laptop that brings power and endurance, the MacBook Air 15 is a great choice.
Stay in the know with Laptop Mag
Get our in-depth reviews, helpful tips, great deals, and the biggest news stories delivered to your inbox.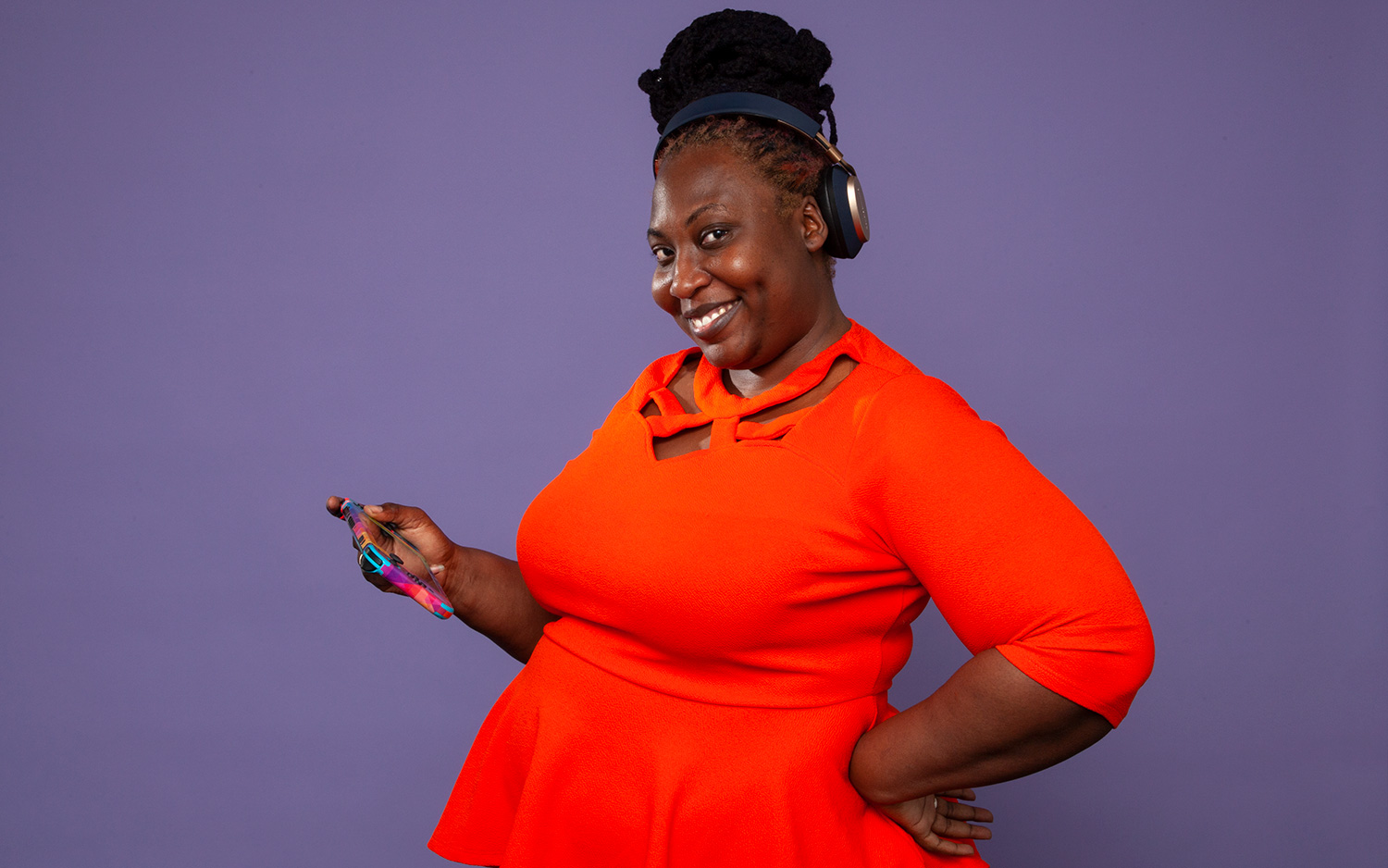 Sherri L. Smith has been cranking out product reviews for Laptopmag.com since 2011. In that time, she's reviewed more than her share of laptops, tablets, smartphones and everything in between. The resident gamer and audio junkie, Sherri was previously a managing editor for Black Web 2.0 and contributed to BET.Com and Popgadget.