Lenovo Legion Go vs Asus ROG Ally vs Steam Deck — battle of the handhelds
It's the ultimate handheld smackdown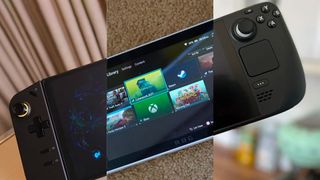 (Image credit: Future)
Which is the better gaming handheld: Lenovo's Legion Go, Asus ROG Ally, or the Steam Deck? It's a tricky question to answer for a few reasons.
This category of handheld PC gaming has exploded over the past few months, which was ushered in by Valve's own machine, and quickly adopted by the likes of Asus and (most recently at IFA 2023), Lenovo.
So now that the competition is really starting to heat up, which one is best? Let's get this triple threat match underway.
Lenovo Legion Go vs Asus ROG Ally vs Steam Deck: Price
It should come as absolutely no surprise to know that the Steam Deck is the cheapest option by far. Pricing starts at $399 for 64GB and rises up to $649 for the 512GB, but you can find discounts quite regularly on the system too.
Meanwhile, the Asus ROG Ally and Lenovo Legion Go are price matched at $699. There is a base version of the Asus model for $599, which is what I expect the lower tier Go to cost too. But if you're keen to get the best bang for your buck as far as keeping costs super low, Valve is the way to go.
Winner: Steam Deck
Lenovo Legion Go vs Asus ROG Ally vs Steam Deck: Specs
So let's take a look at what you're getting in these devices.
Swipe to scroll horizontally
| Spec | Lenovo Legion Go | Asus ROG Ally | Steam Deck |
| --- | --- | --- | --- |
| Display | 8.8-inch 2560 x 1600-pixel IPS, 144Hz refresh rate | 7-inch 1920 x 1080-pixel IPS, 120Hz refresh rate | 7-inch 1280 x 800-pixel IPS, 60Hz |
| Processor | AMD Ryzen Z1 Extreme | AMD Ryzen Z1 Extreme | Custom AMD Zen 2/RDNA APU |
| RAM | 16GB LPDDR5X | 16GB LPDDR5 | 16GB LPDDR5 |
| Storage | Up to 1TB | 512GB | Up to 512GB |
| Battery Capacity | 49.2 WHr | 40WHr | 40WHr |
Of course, there are a lot of similarities between the Asus ROG Ally and Lenovo Legion Go, but there are two secret weapons that push the latter into pole position. That would be the improved display and increased battery capacity, which is sure to improve the stamina.
One key thing we've always felt a little disappointed about in the ROG Ally is just how power hungry it can get, which when paired with a 40Whr cell means you're seeing it die quickly. Hopefully that additional bit of capacity helps.
Winner: Lenovo Legion Go
Lenovo Legion Go vs Asus ROG Ally vs Steam Deck: Design
This one comes down to personal preference: what are you looking for from a PC gaming handheld?
Swipe to scroll horizontally
| Dimension | Lenovo Legion Go | Asus ROG Ally | Steam Deck |
| --- | --- | --- | --- |
| Size | 11.8 x 5.2 x 1.6 inches | 11 x 4.4 x 0.8 inches | 11.7 x 4.6 x 1.9 inches |
| Weight | 1.88 pounds | 1.34 pounds | 1.47 pounds |
If the answer is an unassuming slab that has been sculpted for optimal gameplay over a long period, then the Steam Deck is a good way to go. The ergonomics make it a console that just slips into your hand's natural grip with ease. Nothing is too far out of reach for your fingers and thumbs, vents and fans are strategically placed to avoid heating up your hands too much, and the weight is evenly distributed, so as to not feel imbalanced.
Plus, the right to repair goodness here means it's super easy to open and fix/replace any broken parts — something that is a struggle elsewhere.
The Asus ROG Ally doesn't quite have the same sculpted edges of the Steam Deck, but more importantly to those who want better portability, it is smaller and lighter. I also greatly prefer the in your face futurism aesthetic of the Ally over the more muted presence of Valve's machine.
However, our winner is the new kid on the block — the Lenovo Legion Go. Why did we pick this? It's rather chunky, and that size is definitely going to be polarizing. Well it comes down to three things. The ergonomics are equally as sound as the Steam Deck, while also offering the option to completely detach the controllers for easy multiplayer a la Nintendo Switch.
Second, that heftier build seems to instill a higher confidence in the rigidity of this machine — something that the ROG Ally definitely needed since the company offered no free case whatsoever. And finally, that integrated kickstand gives this far more gameplay possibilities, such as setting it up on the plane tray table rather than feeling the fatigue of holding the device for hours on end.
For its versatility, the choice is obvious.
Winner: Lenovo Legion Go
Lenovo Legion Go vs Asus ROG Ally vs Steam Deck: Performance
While we don't have any gameplay benchmark results for the Legion Go, it shares a near identical component DNA to the Asus ROG Ally. The recent results can give us a good indicator of just how much of an improvement you're getting in framerate and fidelity between the AMD Ryzen Z1 Extreme of the two Windows handhelds, and the custom APU in the Steam Deck.
Swipe to scroll horizontally
Game Benchmarks

| Game Benchmark | Asus ROG Ally (June) | Steam Deck |
| --- | --- | --- |
| Cyberpunk 2077 (1080p Ultra) | 35.6 FPS | n/a |
| Cyberpunk 2077 (1080p Steam Deck) | 36.94 FPS | 30 FPS |
| DiRT 5 (1080p Ultra High) | 32.1 FPS | n/a |
| GTA V (1080p Very High) | 34.46 FPS | 16.25 FPS |
| GTA V (1080p Normal) | 59.2 FPS | 25.21 FPS |
| Red Dead Redemption 2 (1080p) | 26.68 FPS | n/a |
In the lowest improvement in performance (DiRT 5), you're getting a 17% jump. And for GTA V, you're seeing an over 100% increase in frame rate. These are the numbers I'd expect for what money you drop on a system like this, and they make me optimistic for what the Legion Go could pull off.
Winner: Tie between Lenovo Legion Go and Asus ROG Ally
Overall winner: Lenovo Legion Go
Well, you obviously saw this conclusion coming from a mile away. The Lenovo Legion Go takes its place at the top of the gaming handheld mountain with its Switch-esque design, gorgeous screen, stellar internals, and a bigger battery.
When it comes to PC gaming on the go, there's really no better choice right now. The Steam Deck is starting to feel a little tired, and while the Asus ROG Ally is able to hang with the Legion Go in terms of power, its battery is a little lacking at a smaller capacity.
It's almost as if the extra few months of time working on this compared to Asus beating everyone else to market has benefitted Lenovo in making quite the gem of a handheld.
Stay in the know with Laptop Mag
Get our in-depth reviews, helpful tips, great deals, and the biggest news stories delivered to your inbox.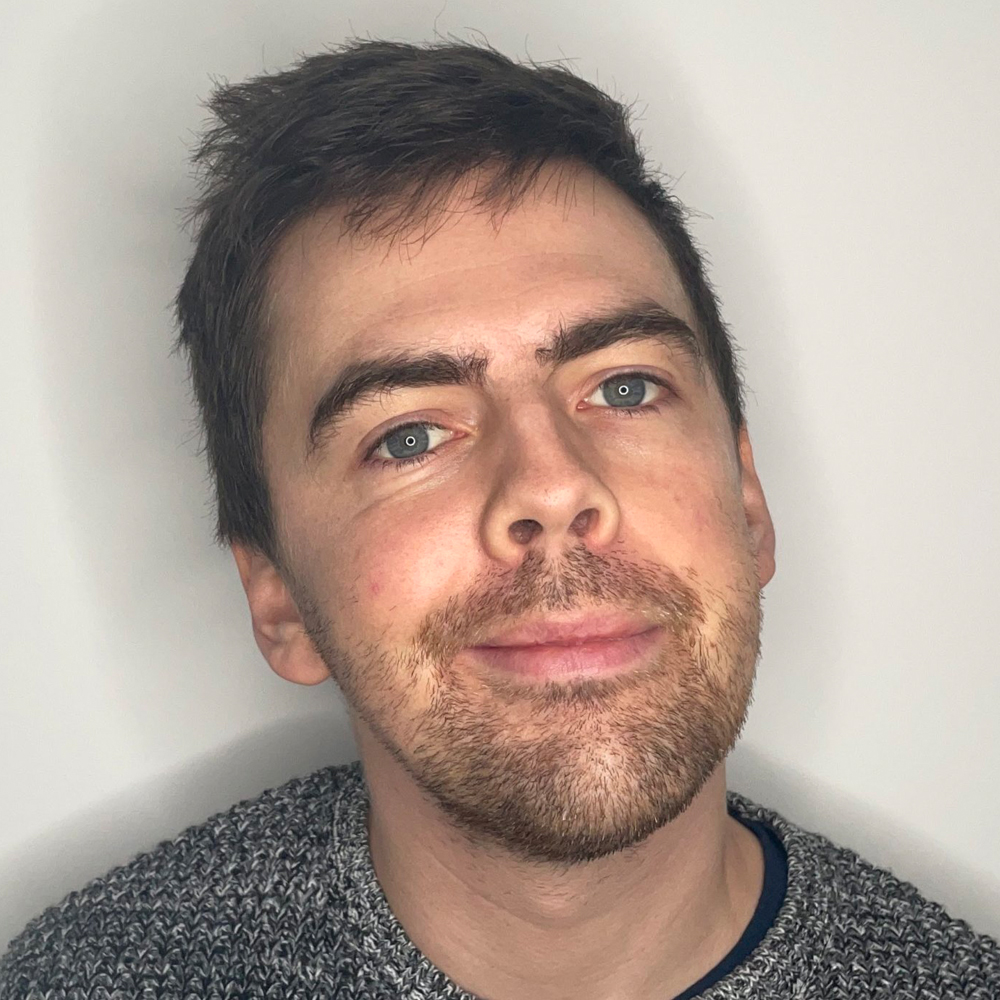 Jason brings a decade of tech and gaming journalism experience to his role as a writer at Laptop Mag. He takes a particular interest in writing articles and creating videos about laptops, headphones and games. He has previously written for Kotaku, Stuff and BBC Science Focus. In his spare time, you'll find Jason looking for good dogs to pet or thinking about eating pizza if he isn't already.