One year later, I give up on the Steam Deck — here's why
It's been 12 months, and the Steam Deck is already out of date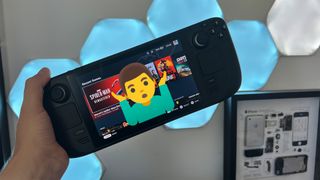 (Image credit: Future)
It's been one year since I got my Steam Deck, and it was fun for a while, but it now collects dust as a system that just can't hang anymore. My friend once said a very generic quote: a romance that burns twice as bright burns half as long. I never knew she would be referring to a handheld gaming PC.
I remember it like it was yesterday — hurriedly trying to buy my Steam Deck in the middle of a field with poor signal, back when we were given a limited window to secure one. It was an amazing feeling to finally get the confirmation email, and the first few months of use were spectacular!
But as the months carried on, newer games came out that either stressed the system too much or required the graphics be turned down to full-on potato mode (hello, The Last of Us Part I). My love for the Steam Deck was short-lived.
What's the problem?
It comes down to a paradox between the way Valve is treating the Steam Deck, and the constantly evolving state of the games on Steam. Put simply, it's being treated as a console while the visual fidelity of PC games continues to move forward.
You see, following this kind of method works for gaming laptops because there is enough room to stuff it full with power. Laptop GPUs are able to play AAA games for a few years. The rather limited power of the APU in the Steam Deck has already seen its limits exceeded by a lot of games.
Swipe to scroll horizontally
Game Benchmarks

| Game Benchmark | Asus ROG Ally | Steam Deck |
| --- | --- | --- |
| Cyberpunk 2077 (1080p Ultra) | 35.6 FPS | n/a |
| Cyberpunk 2077 (1080p Steam Deck) | 36.94 FPS | 30 FPS |
| DiRT 5 (1080p Ultra High) | 32.1 FPS | n/a |
| GTA V (1080p Very High) | 34.46 FPS | 16.25 FPS |
| GTA V (1080p Normal) | 59.2 FPS | 25.21 FPS |
| Red Dead Redemption 2 (1080p) | 26.68 FPS | n/a |
Developers have thought preemptively about this, and there are lower graphics options across some current games. But while some games do manage to look fantastic (Spider-Man for example), most titles end up not looking so hot. Cyberpunk 2077's visual artifacting paired with a lack of detail is a huge distraction from the storytelling.
However, this won't be the only victim. Given how locked down other systems are, it'll happen to the likes of the Asus ROG Ally, too.
What can Valve do to fix this?
The answer is simple on paper: make its power futureproof. However, it's rather complicated. Valve has already talked openly about a Steam Deck 2 — focussing on providing a bigger screen and better battery life, but with no set release anytime soon.
One interesting thing that came out of these comments is the fact that game developers prefer developing to "one spec" rather than having a ton of different configurations to adapt to. While this is true for console gaming, Steam Deck doesn't play console games. It plays PC titles, and developers are already creating all the graphical variabilities for different levels of power.
So since this argument doesn't hold much water, allow me to propose two scenarios for the second generation Steam Deck that could keep its prime position in the handheld gaming PC fight:
Going OP on power: The AMD Ryzen Z1 Extreme is working wonders in the Asus ROG Ally (as you saw from the comparison tables from above), so Valve will need to double down on its performance capabilities for Steam Deck 2. My dream would be to see some form of Nvidia-based APU (or even a smaller dedicated GPU) that is able to support DLSS 3.0.
Modularity: This one is probably going to be next-to impossible to pull off, but hear me out. We're playing PC games on the Steam Deck, so why not treat the hardware like a PC? Valve already celebrates how easily repairable the Deck is. To give users the option to switch out the APU module when a new one is released, upgrade the RAM, and make the battery replaceable would be huge for future proofing the system.
Time is running out
Unlike console gaming, playing on PC is ever-evolving. Because of that, after a year of owning a Steam Deck, it already feels tired when it comes to trying to play new releases.
Don't get me wrong. If you are conscious about your use case for a Steam Deck (indie titles, older games, and emulation), you'll have a fantastic time with it. Not only that, but select developers are working hard on making their AAA games work well on the handheld.
However, this admirable effort can't make up for the fact that the power potential of this device has been far exceeded. I am holding on to my love for my Steam Deck, but Valve has a lot of catching up to do with its next generation hardware.
Stay in the know with Laptop Mag
Get our in-depth reviews, helpful tips, great deals, and the biggest news stories delivered to your inbox.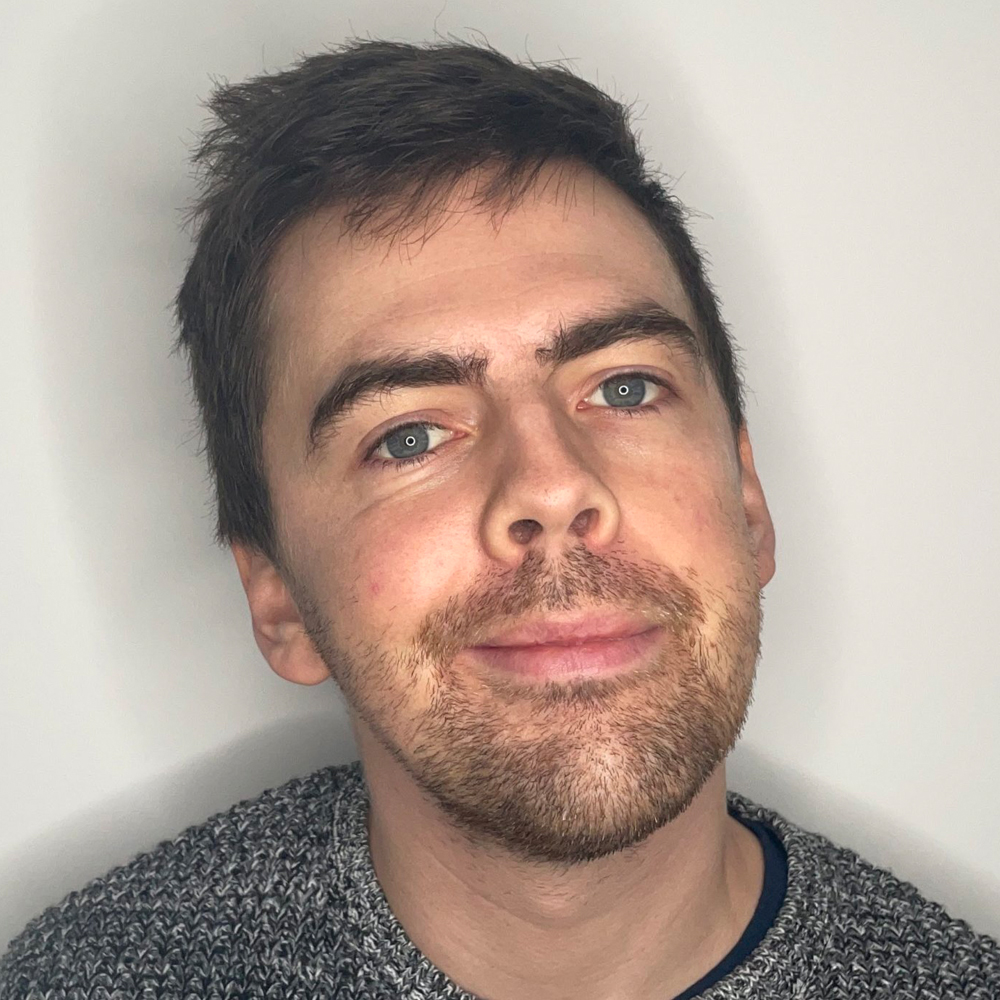 Jason brings a decade of tech and gaming journalism experience to his role as a writer at Laptop Mag. He takes a particular interest in writing articles and creating videos about laptops, headphones and games. He has previously written for Kotaku, Stuff and BBC Science Focus. In his spare time, you'll find Jason looking for good dogs to pet or thinking about eating pizza if he isn't already.