5 ways MacBooks are just better than Windows laptops — fight me
It's time to throw in the towel and admit it, MacBooks are a better value than Windows laptops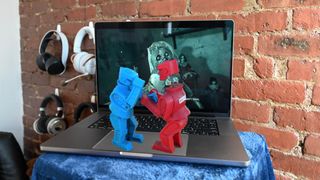 (Image credit: Future)
I was an unabashed Apple ecosystem hater with an extreme revulsion for MacBooks for many years. I despised everything Apple did because it felt elitist, stuck up, bland, and overpriced. The tech giant's dominance always felt cultish, as it preyed on its core user's insatiable brand loyalty.
My dad once said, "Sometimes you have to spend extra to get the quality you need, and that saves you money in the long run." I didn't understand that then. However, I do now. Before you come for my head, I am not saying affordable Windows laptops are a waste of money. However, I know most people purchase their new laptops without thoroughly researching beyond their budgets but forgetting about the actual use case.
There was a time in my life when I was homeless. I needed a notebook and found a Windows laptop that I could repair and use to check emails, create a new resume, and turn my life around. However, it got to the point where I could use my smartphone to do the same things. Also, as time passed and it slowed, I switched to a Linux OS to keep the system going.
When I found that Windows laptop, it was only two years old, and I got another year and a half out of it. A friend gave me a three-year-old 13-inch MacBook with an Intel CPU. I owned it for two years and then gave it to my daughter, who had it for another two years. So we got a collective total of seven years of use.
After talking with many friends in the production industry, that is about the same longevity they claim to get from their MacBooks. Let's say the average use is five years, and based on the ten people I spoke to who say it's seven, we meet in the middle at six years of service. Now let's say the average price of a 13-inch MacBook Pro with 8GB of RAM and 512GB SSD is $1,500; when you divide that by six, you get $250 a year over the lifetime of that laptop. You can use a computer to handle all those documents you're pushing and easily edit images and videos. That is a considerable value, especially if you buy a Windows laptop for the same $1,500 that will most likely come with more RAM and a larger SSD, but will feature an Intel Integrated GPU.
So although the laptops cost the same, sadly, because the Intel integrated GPUs performance lags ages behind the M1 or M2, you won't be able to get the same levels of work done and will be less productive. If you want to equal the performance of the M1 or M2, then you have to spend more for a Windows laptop with a discrete GPU, which could end up costing you an additional $500 or more.
Let's dig a little deeper.
Battery life
Let's cut to the chase; somehow, the soccerers at Apple found a way to get the most out of the M1 and M2 chipsets and average 15 hours plus of battery life across the MacBook Brand. So, all-day battery life is a check. The MacBook Pro 16 M2 Max 2023 lasted an astounding 18 hours and 56 minutes during our recent testing, which involves continuous web surfing over Wi-Fi until the battery is fully drained.
If you look at our laptops with the best battery life page, you'll see that four are MacBooks, which is Apple coming out on top 40% of the time against every other OEM (by the way, number 11 would also be a MacBook). The closest Windows laptop challenging for the top spot was the Dell Latitude 9510 2020 edition, which lasted 18 hours and 17 minutes. It featured a 10th Gen Intel Core i7 CPU and integrated Intel UHD GPU.
The next Windows-based laptop is the HP Elite Folio which lasted 16 hours and 21 minutes but featured a Qualcomm Snapdragon 8cx Gen 2 chipset. Again, there is excellent battery life, but the performance is no match for even the MacBook Air M1.
You can go through our top ten list and see that although many Windows laptops are solid performers with all-day battery life, they all tend to have integrated GPUs that cannot compete with even the Apple M1 Air, let alone the Air M2 in overall performance. If you add a discrete GPU, an option none of them have, battery life will take a significant hit.
So Apple wins this hands down and, over time, is more cost-effective.
Performance
Here is something where Windows machines with Intel CPUs can match Apple in performance; many even surpass the M series chipsets. However, it's always at the cost of battery life, and when unplugged, the loss in performance is significant and noticeable. I don't know how Apple pulls it off, and if the competition knows how it hasn't managed to match it yet.
Windows-based laptops with integrated GPUs are no match for any M series chipset, don't believe me; ask anyone in the know. You can get a Windows-based laptop with a discrete GPU from Nvidia or AMD, and the performance will be excellent, surpassing anything Apple has, but battery life will not be in the 8-hour range to qualify as all-day.
However, for gaming and even content creation, a Windows Laptop with an Nvidia GPU, like an HP ZBook Studio G8, a Lenovo ThinkBook P16 workstation, or a Razer Blade 16, blows Apple away… while plugged in. They are still potent unplugged, but there's a steep fall off, and battery life is just sad face emoji.
Again, this is where you must think about what you're using your laptop for and if you will travel with it often. If not, you can get a lot of bang for your buck and excellent performance with a Windows workstation laptop as long as it's plugged in.
System life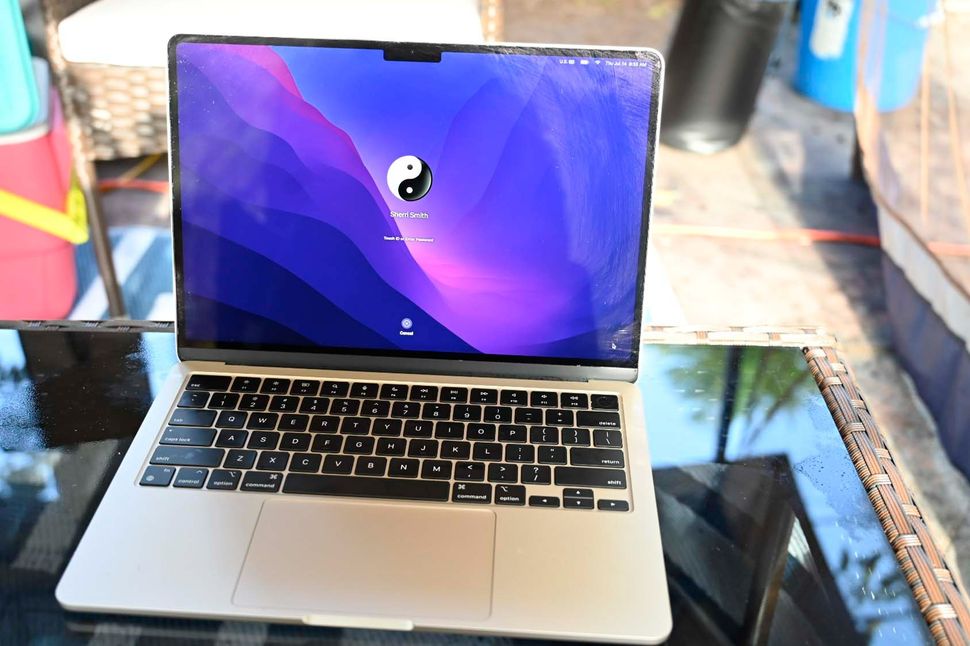 This is a tricky one because I have kept several Windows laptops alive by doing things like upgrading the hard drive or changing my use case. Also, with the growth of cloud applications such as Google Workspace replacing MS Office to a point, you can use an older Windows notebook longer to check emails and push documents as long as you keep the number of tabs in your browser to a minimum. However, there will be battery degradation over time. As apps become more complicated and new versions of Windows are released, your old laptop may be unable to keep up, which is also something Apple does better than Windows-based systems.
You can keep an older Windows laptop going by downloading a Linux-based OS like Ubuntu and squeezing a couple more years out of it. In my years of experience, macOS upgrades allow for older systems and keep them functioning longer.
For example, the Apple MacBook Air M1 was launched in November 2020 ($999), and it's aging gracefully. I currently use an M1 Air on run-and-gun shoots to do quick photo and video edits or share footage on the go, in the wild, with clients. The only difference I notice between being plugged in or unplugged between the M1 and M2 is rendering performance has been improved with the M2, so yes, it's speedier. However, the three and half-year-old M1 can still do the job without worry.
I have a three-year-old Windows system with a 10th Gen Intel Core i7 CPU and Nvidia RTX 3070 GPU, also released in the fall of 2020, and it still works great. Still, battery life and performance while running on battery can't compete with the M1 MacBook Air, and that Windows PC efficiently costs double plus ($2,799) what the Air did at the time.
Again, not everyone will use these two systems on the go, and both remain powerful. However, the Air is the better value, thanks partly to its battery life of over 14 hours after three years of use. I get 3.5 hours over the aforementioned Windows laptop. When plugged in, this Windows laptop remains a super useful beast, but I did notice some performance slowdown with the Windows 11 upgrade. And with rumors being that Windows 12 is going to take up a great deal of hard drive space, and seeing that Microsoft is failing at addressing performance issue complaints instead rushing ahead with Windows 12, I doubt I will get the levels of performance at year five that I will with the Air M1 in year five.
That is the last reason I will give Apple the win here. macOS is just more efficient than Windows. As a reviewer, I know this is true because I have been to many laptop launch events where the maker brings up that the new system compares with a MacBook in this way or that. This happened again recently, and sadly, no, the Windows laptop with integrated GPU on board did not match any MacBook in the three main areas, battery life, performance per watt, and GPU.
Gaming (With an assist)
We know MacBooks will not win the gaming wars. Windows gaming laptops come with discrete GPUs made by AMD or Nvidia that are mind-blowingly awesome. The M1 and M2 chipset are impressive in their own right, but Apple still cannot match Windows in the gaming arena.

Apple's trying to address this by working with major games studios to bring optimized versions of games like Resident Evil Village and No Man's Sky to macOS, but it's simply not in the company's DNA, so for now, native gaming on MacBooks remains marginal at best.
However, thanks to Nvidia GeForce Now and the company rolling out its RTX 4080-powered servers, I have personally enjoyed an outstanding gaming experience on a MacBook Pro 14-inch, and the performance rivaled gaming consoles, and who needs more than that? Seriously no average person will need more versions than that, so now you too can now game like a war-thirsty demon on a MacBook. So thank you, Nvidia, and thank you, internet.
Design
Last but certainly not least, design. Sure, MacBook's design hasn't changed dramatically in nearly a decade, but its utilitarian, modern chic, all-aluminum chassis is not just classic; it's a statement to the rest of the world that "I got this." Sure, Apple hasn't got a 4K OLED display. There are no touch screens to speak of (that's what an iPad is for), and Apple charges insane amounts of money for RAM and more SSD storage, but the appeal here is you can trust this laptop to be user-friendly and get things done. The format is familiar, comforting in its bland banality, and yes, even the MacBook Pros with that hideous touch bar have grown on me. Fight me; I like the touch bar.
There is something to be said for consistency in design. That is what Apple is going for with its MacBook lineup. Uniformity and recognizability also come with a status when you pull one out. The MacBooks are all clean aerodynamic lines engineered for precision.
Outside of some keyboard issues in the past decade, which were addressed, each MacBook has an intended flow that inspires confidence. No plastic MacBook cousins are running around or any weak, creaky hinges to concern yourself with; it's that simple.
If you want a touch screen or 2-in-1 laptop, get an iPad Pro; if you want a laptop that's also a tablet, buy a Windows device.
Final Thoughts
I showed earlier in this piece cost-effectiveness. I will do so once again. Not to belabor the point, but to be reflective for a moment. So, the MacBook Air M1 was $999 when it was first released in 2020. My Windows laptop from the same year was $2,799, and they can do everything I need them to do three years later… as long as the Windows laptop remains plugged in. However, unplugged, it's a wrap, which is how I and most will use it even just around the home browsing the web; this is where the MacBook royally defeats the Windows laptop.
Also, to keep my Windows machine relevant by the 5th year, I must install Ubuntu or some other Linux-based OS, while the MacBook Air M1 can still run macOS. By year five, the $999 investment works out to $199.80, while the $2,799 investment in the Windows machine works out to $559.80. Math doesn't lie, and neither does productivity.
As always, make sure you know what you need to do with your laptop and your budget, and leave a little room for growth in what you may need to do.
Stay in the know with Laptop Mag
Get our in-depth reviews, helpful tips, great deals, and the biggest news stories delivered to your inbox.
Mark has spent 20 years headlining comedy shows around the country and made appearances on ABC, MTV, Comedy Central, Howard Stern, Food Network, and Sirius XM Radio. He has written about every topic imaginable, from dating, family, politics, social issues, and tech. He wrote his first tech articles for the now-defunct Dads On Tech 10 years ago, and his passion for combining humor and tech has grown under the tutelage of the Laptop Mag team. His penchant for tearing things down and rebuilding them did not make Mark popular at home, however, when he got his hands on the legendary Commodore 64, his passion for all things tech deepened. These days, when he is not filming, editing footage, tinkering with cameras and laptops, or on stage, he can be found at his desk snacking, writing about everything tech, new jokes, or scripts he dreams of filming.