Best Samsung Galaxy accessories in 2023
Here are some of the best Samsung Galaxy accessories you can't live without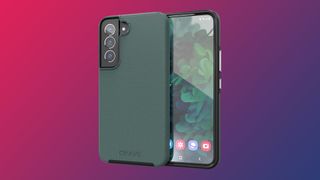 (Image credit: Crave)
The best Samsung Galaxy accessories are the ones that you augment or protect your shiny new Samsung Galaxy device, so it's important to consider which ones are right for you. Whether it's a charger, pair of earbuds or a phone case, it's necessary to get your smartphone prepared for whatever the world might throw at it.
When it comes to chargers, you'll need to consider its price, wattage and size, all of which inform whether it's the one. For cases, you'll need to consider durability, texture, design and price, while earbuds are the hardest choice, as they will make up a majority of your aural experiences while on-the-go. Lucky for you, we've picked the best Samsung Galaxy accessories so you don't have to.
1. Anker 313 Charger
The best overall Samsung Galaxy charger
Specifications
Charging Compatibility:
PowerIQ 3.0 with PPS
Reasons to buy
+
Charge in under an hour
+
MultiProtect safety measures
+
Compatible with many mobile devices
The Anker 313 Charger is a great choice if you're in need of a fast charger specifically designed for Samsung Galaxy devices. Thanks to its 45W output power, it should be capable of fully charging the Samsung Galaxy Ultra S22 in less than an hour. Anker also advertises it as having a total of 10 safety features, which provide protection from short-circuiting, high-voltages and unreliable temperature conditions.
The Anker 313 charger is also 30% smaller than the original 45W charger from Anker, which means you'll be taking up less space when bringing it on the go. And since the tech is equipped with PowerIQ 3.0, it can be used with many other mobile devices, including iPhone and iPad products as well. It's also foldable!
2. Anker 312 Charger
The most affordable Samsung Galaxy charger
Specifications
Charging Compatibility:
PowerIQ 3.0 with PPS
Reasons to buy
+
Only $15
+
MultiProtect safety measures
+
Compatible with many mobile devices
The Anker 312 Charger is in the same series as the Anker 313, but it sacrifices a few things for the sake of a cheaper product. You'll be giving up the 45W charging speed for a 25W instead, which means it'll take a bit longer to manage a full charge, with Anker claiming it'll go to 100% in 1.5 hours.
It's also smaller than the 313, but the 312 is 23% smaller than even its original iteration. And yes, this one is also foldable. The same safety features are present here, protecting from short-circuiting, high-voltages and temperatures. Anker chargers also typically benefit from being cheaper when compared to official Samsung chargers.
The best Samsung Galaxy earbuds
Specifications
Dimensions:
0.7 x 0.8 x 0.8 inches
Reasons to buy
+
Extremely comfortable
+
Competitively priced
+
Powerful ANC and ambient modes
+
Great audio performance
Reasons to avoid
-
Not as water resistant as competitors
The Samsung Galaxy Buds 2 are a must-have for those in the Galaxy ecosystem looking for wireless earbuds. Whether you want to listen to music on the train or watch movies through your little phone screen, you'll need a quality sound system to make the experience enjoyable. And when we reviewed the Samsung Galaxy Buds 2, we were blown away by its performance.
These small earbuds pack a mighty punch considering its reduced size, possessing a two-way speaker with a tweeter and a woofer. It's also the smallest pair of buds Samsung has ever made, providing a lightweight comfort available in a wide range of colors. It's also only $149, which might not be the most affordable thing in the world, but considering its premium quality, you won't be disappointed.
See our full Samsung Galaxy Earbuds 2 review
4. OtterBox Case for Galaxy S22 Ultra
The best hard shell Samsung Galaxy case
Reasons to buy
+
Hard exterior
+
Shock resistant
+
Soft interior
If you're in need of a hard shell case for your Samsung Galaxy S22, the OtterBox is worth a look. This black phone case brings a professional feel and aesthetic to your phone, with the rigid exterior and futuristic trapezoids placed on the lower left and right side assisting in the sleek vibe.
Sure, it's certainly simple, but it's a reliable pick for those with minimalistic tastes. I also can't deny I quite like the blocky-ness of the buttons. It even has a soft interior that makes it easier to slip-on, compatible with wireless charging, helps prevent dirt entering the ports, and has antimicrobial technology to protect from common bacteria. However, it's a little expensive, coming in at $40.
5. Crave Dual Guard Galaxy S22 Case
The best bumper Samsung Galaxy case
Reasons to buy
+
Affordable
+
Nine color options available
If you're not a big fan of OtterBox's phone cases, you can opt in for something with a little more variety. The Crave Dual Guard Samsung Galaxy S22 case comes in nine available colors, including Forest Green, Aqua, Berry, Black, Blush, Lilac, Navy, Red and Slate.
The exterior is made using a bumper case style, providing a smooth feeling with tons of little connected circles engraved within. This case is also less than half the price of the OtterBox, which makes for a solid pick if you're not looking to spend too much money, but if you want a hard shell case, you'll want to look elsewhere.
How to choose the best Samsung Galaxy accessory for you
Why you can trust Laptop Mag Our expert reviewers spend hours testing and comparing products and services so you can choose the best for you. Find out more about how we test.
Finding the best accessories for your Samsung device depends on which gadget you're looking to augment or accessorize. Chargers can offer differing wattage, allow ing for quicker charging. However, the higher this number is, you'll typically be expecting a larger and more expensive charger. You should also consider whether or not the plug is retractable, making it even more travel-friendly. You'll also want to make sure it's compatible with your device in general. If you're using Samsung Galaxy devices, you'll need PowerIQ 3.0 tech, which is what the Anker 313 and 312 offer.
Cases are a little trickier. These depend on a case-by-case (no pun intended) scenario and we largely recommend making this choice on personal preference in design combined with sturdiness of the shell itself. Obviously, you want a case that can take a beating without the phone itself getting damaged, but what's the fun of a phone case if it's not going to appeal to your tastes? There are plenty of custom plates available all over the internet, but if you're just looking for something black, simple and strong, we recommend the OtterBox Commuter. If you want something with a softer exterior and more color, you can try for the Crave Dual Guard.
And if you need a good pair of earbuds to keep you satisfied, it's going to depend on a combination of price and quality. We believe the Samsung Galaxy Buds 2 absolutely knock it out of the park on both fronts, providing excellent sound, solid battery life and a competitive price point.
Stay in the know with Laptop Mag
Get our in-depth reviews, helpful tips, great deals, and the biggest news stories delivered to your inbox.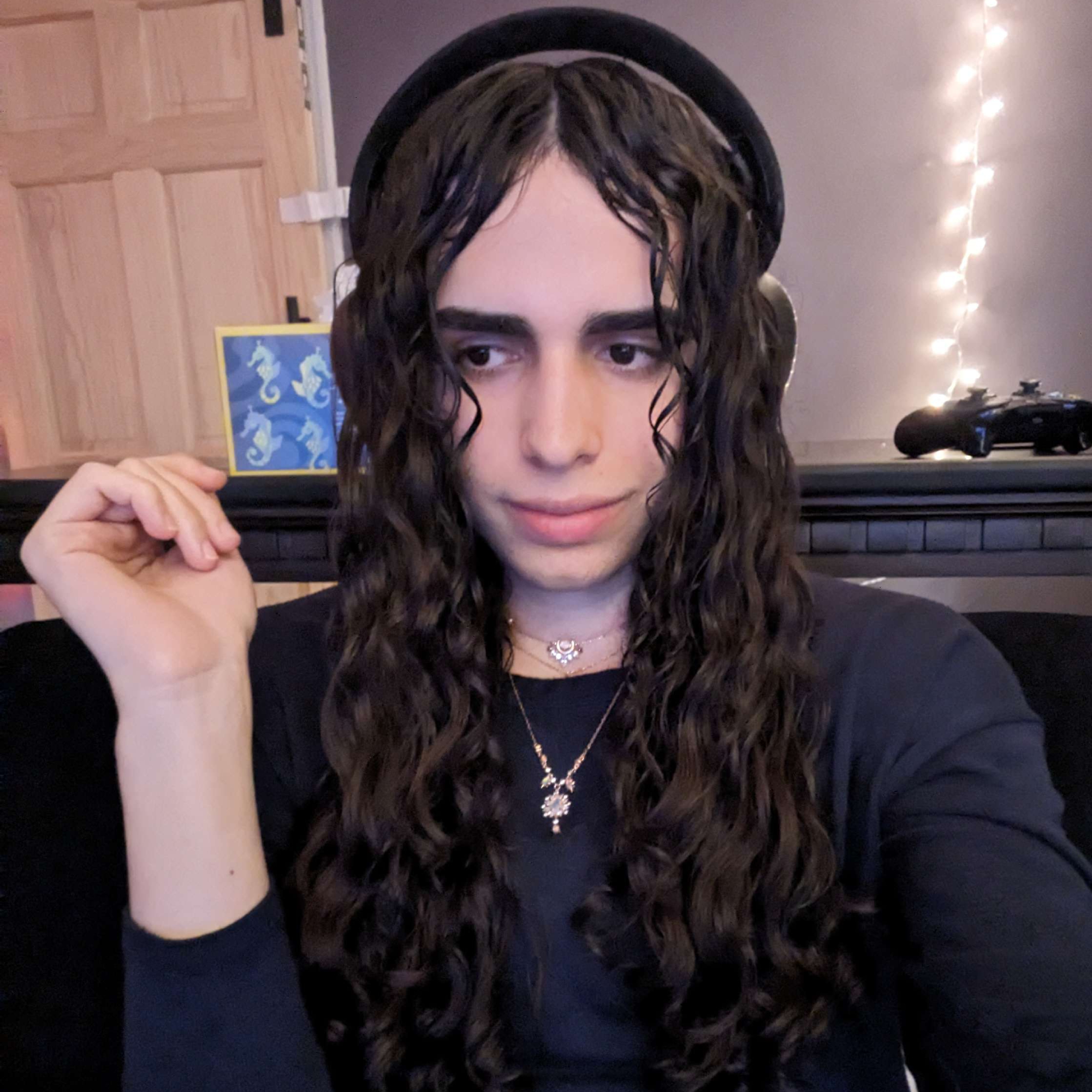 Self-described art critic and unabashedly pretentious, Momo finds joy in impassioned ramblings about her closeness to video games. She has a bachelor's degree in Journalism & Media Studies from Brooklyn College and five years of experience in entertainment journalism. Momo is a stalwart defender of the importance found in subjectivity and spends most days overwhelmed with excitement for the past, present and future of gaming. When she isn't writing or playing Dark Souls, she can be found eating chicken fettuccine alfredo and watching anime.