macOS Sonoma is out now — 5 features you're going to love
You're going to love macOS Sonoma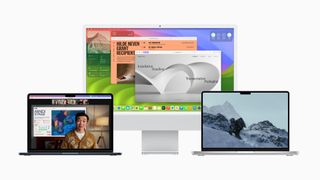 (Image credit: Apple)
After the release of iOS 17 and iPadOS 17, macOS Sonoma has been rolled out to all Macs launched since 2018.
There is a whole laundry list of new features, such as new wallpapers and screen savers, improvements to Safari, the ability to share passwords and passkeys with trusted contacts, and all you love about iOS 17's Messages app heading over to macOS.
But to me, there are five key features that dramatically improve the experience — three are nice to have, and two are game changers.
1. Game Mode (but there's more)
I've been talking a lot about how I really want Apple to give a damn about MacBook gaming, and the company is starting to turn a corner with Sonoma.
It starts on the user side with Game Mode, which gives CPU and GPU priority to games, while reducing the usage for background tasks. On top of that, latency for audio via AirPods and wireless controllers is reduced dramatically too. From my testing, the controller latency improvements aren't so noticeable, but the difference in audio latency is night and day.
But it also goes into the developer side too. We've been seeing some moves to get titles like Resident Evil Village and Death Stranding native to Mac using Metal. For more developers to test its games, Apple is introducing the Game Porting Toolkit, and the results have been astounding.
That's because beyond the porting capabilities (including the option to convert all existing shaders from Direct X 12 to Metal automatically), Apple has essentially built a Windows emulator that is capable of running the likes of Cyberpunk 2077 smoothly at high settings!
This is just the beginning, as I can see Apple really leaning into this by offering full PC game support to Game Mode in the future.
2. Desktop Widgets
It's a simple but effective implementation that I've been having a lot of fun with. You'll just need to tidy up your desktop icons, like it took me a long while to figure out (seriously, it was chaos).
Widgets have changed the way I work with my iPhone, and now they're doing the same on Mac. All your widgets across devices are tied together nicely with Continuity, as you can add them directly to your desktop without needing to install the corresponding apps. On top of that, if you're a Stage Manager user, widgets will fade into the background for improved focus.
My use cases have been to see my calendar, stick a quick note on screen, interact with my to-do list via reminders, and control the smart lights in my home with a HomeKit widget. It's changed my workflow dramatically by cutting a few corners, and reducing what has been a mess of windows on my screen.
3. AirPods Automatic Switching gets a turbo boost
It's a small change. Apple doesn't really talk about it much at all in its promo materials. But as is the case with new OS features, it's always the smallest improvements that make the biggest difference.
I'll start with a story that a lot of Mac users will relate to hard. You've been using your AirPods Pro 2 with your iPhone, get home, and you want to switch to the MacBook. The fact it does so seamlessly is impressive, but it's not necessarily reliable or fast.
Sometimes, you have to dip into the bluetooth settings and click on the AirPods a couple of times to get the Mac to recognize you have switched over. In the moments you can make it work automatically, that transition has taken up to 30 seconds at times.
In macOS Sonoma, that Automatic Switching has been sped up significantly, and it's also been far more reliable in my own time with it. That same situation for me required no clicking on the AirPods to force it, and the switch takes a maximum of just five seconds.
4. Huge Notes upgrades
The Notes app is regularly open on my Mac to jot down some quick thoughts, whip up quick shopping lists, and save some quick links to refer back to. Apple is leaning into its usefulness with two key features that I've fallen in love with.
First, you can save a PDF directly into Notes and flick through it like you would in any standard PDF reader. On top of that, at some point later this year, Apple will turn on AutoFill for PDFs, so you can use your saved information to automatically fill out the boxes of the document.
Second, say you're like me and you make travel plans across multiple documents. In macOS Sonoma, you can now link to other notes within a note. This has been massively helpful to flit between my kit list and planned locations to visit, and on top of that, I can see it being real useful for work as well!
5. Zooming to pole position with new video conferencing additions
Both useful and quite a bit of fun — Apple has added some neat integrations with video conferencing apps like Zoom, and baked them directly into Sonoma.
For work, this includes Presenter Overlay, which intelligently places whatever you're presenting on a screen behind you. If you want to present that same information full-screen, you can also have your head floating over the shared screen too.
On top of that, Sonoma gives you the chance to create visual effect reactions with your hands. Just make a gesture (like a thumbs up) and 3D augmented reality effects activate behind you (like fireworks). It makes for a nice pop of fun to your video meetings.
Stay in the know with Laptop Mag
Get our in-depth reviews, helpful tips, great deals, and the biggest news stories delivered to your inbox.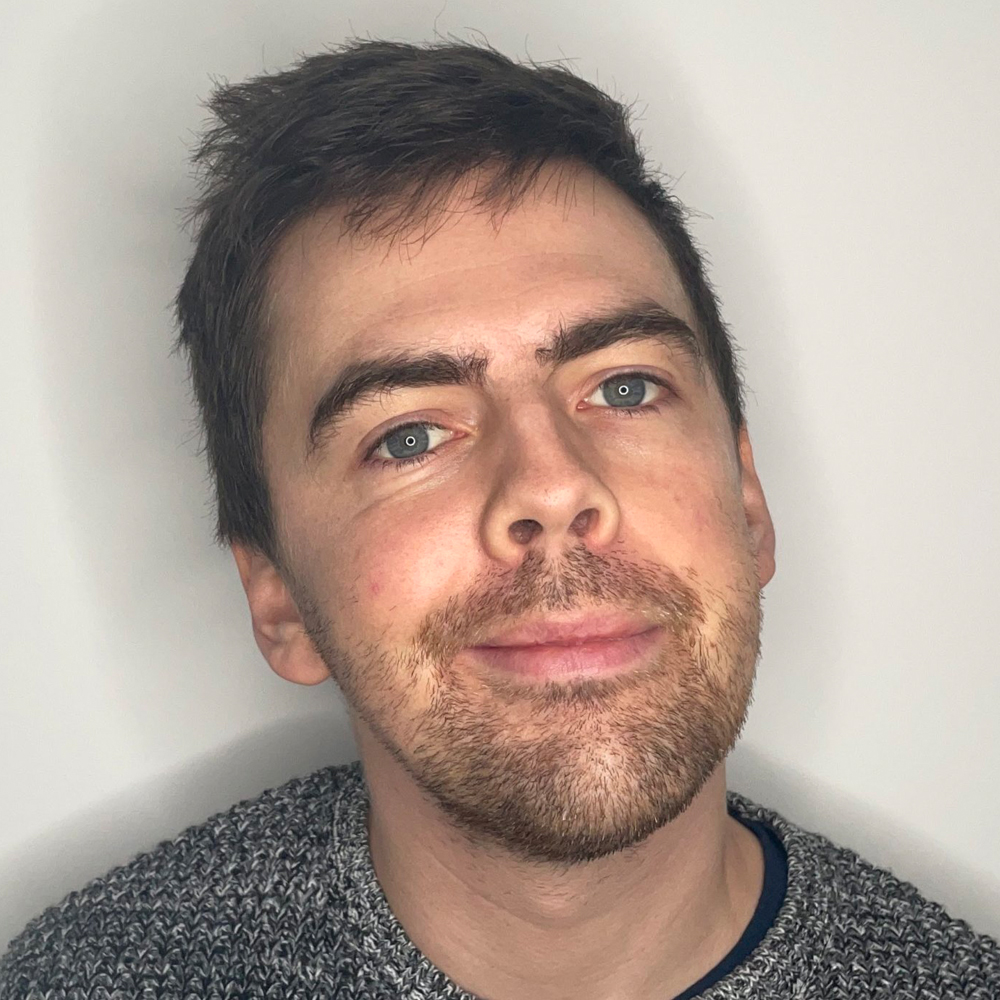 Jason brings a decade of tech and gaming journalism experience to his role as a writer at Laptop Mag. He takes a particular interest in writing articles and creating videos about laptops, headphones and games. He has previously written for Kotaku, Stuff and BBC Science Focus. In his spare time, you'll find Jason looking for good dogs to pet or thinking about eating pizza if he isn't already.