The RedMagic 8 Pro is the quintessential gaming phone — focussing on raw power with a gorgeous display, strong stamina and a top notch thermal management. Just don't expect it to be good at anything else.
Pros
+

Blisteringly fast performance

+

Gorgeous, buttery smooth display

+

Decent battery life

+

Stellar thermal management

+

Transparent design is still cool...
Cons
-

...but gamer aesthetic isn't for everyone

-

Cameras = lol

-

No wireless charging support

-

Lack of IP rating

-

Photo watermarks on by default
Why you can trust Laptop Mag Our expert reviewers spend hours testing and comparing products and services so you can choose the best for you. Find out more about how we test.
If you looked at the Samsung Galaxy S23 Ultra and thought "that's cool, but I want something faster for my games, and I don't care about the rest of the experience," then the RedMagic 8 Pro is for you!
The company's latest phone jumps on the latest Snapdragon processor, but pairs it with a decent battery life, a better thermal management system and a faster display touch sampling rate — all essentials for upping your gaming performance.
So, I won't waste your time in asking whether this is a good all-round phone, because the answer is obviously "no." But let's take you through what you get and whether this is a worthwhile purchase for mobile gaming enthusiasts.
RedMagic 8 Pro price and configurations
You can pick up the RedMagic 8 Pro in either matte black with 12GB of RAM and 256GB of storage for $649, or the transparent "Void" model that we tested that bumps the UFS storage to 512GB for $799.
Keen-eyed readers may notice that this is actually a jump down in price from last year's RedMagic 7 Pro (both by $150), which is pretty impressive given the updates made here!
On top of that, it's very aggressive pricing for a Snapdragon 8 Gen 2 smartphone when you compare it to the multitude of phones at four figures, and it would significantly undercut its aging competition in the Asus ROG Phone 5 ($999).
RedMagic 8 Pro design
While it's still very gamer-esque and I wouldn't recommend pulling this out to get the phone number of your crush, the RedMagic 8 Pro is definitely a lot sleeker. In fact, I would go so far as to say that it looks kind of good. But still, you will be judged a little for whipping it out in public.
Rather than a space-age industrial, curved device of old, you're getting a far more refined slab with more subtle hints of its gaming credentials. RedMagic branding is glossily emblazoned on the matte black back with subtly pulsating RGB lighting for notifications and charging, while the red switch alludes to the high performance potential the 8 Pro holds.
Yes, it still has that RGB fan, which requires open vents and makes an IP rating impossible, so be careful with that. But if that's an acceptable price to pay for gaming performance, be my guest.
As for dimensions, the 8 Pro comes in at 6.5 x 3.0 x 0.35 inches with a weight of 8.04 ounces. RedMagic managed to trim some weight and thickness off its own 7 Pro (6.5 x 3 x 0.39 inches, 8.3 ounces) and frankly embarrass the Asus ROG Phone 5 (6.8 x 3.1 x 0.36 inches, 8.4 ounces). And for comparison's sake, the Samsung Galaxy S23 Ultra trims a little more height off the top, but has a little more junk in the trunk (6.43 x 3.0 x 0.35 inches, 8.25 ounces).
The shorter height makes this a better-feeling phone in landscape gaming mode and keeps any hole-punch camera out the way with slim bezels, along with the addition of 500Hz shoulder triggers and a sliding trigger surface on the back of the phone to enhance performance.
RedMagic 8 Pro display
The RedMagic 8 Pro packs a gorgeous 6.8-inch AMOLED panel with a 2480 x 1116 pixel resolution, 8-bit color depth, a 89.1% screen-to-body ratio, a 120Hz refresh rate, 1300-nit peak brightness, and a 960Hz multi-touch sampling rate.
It's not the 165Hz rate that we had on the RedMagic 7, but personally, I always felt this was a little bit overkill for mobile gaming. So this isn't so much of a compromise — especially with that super fast touch sampling rate.
While we don't have any lab-tested numbers to back up any thoughts on this display, I can tell you it's a belter. The Doctor Strange in the Multiverse of Madness trailer has become one of my favorite tests with plenty of differently lit moments and scenes that vary from vibrantly vivid to restrained color palettes. Next to the likes of my iPhone 13 Pro, the vividity effortlessly melts off the screen.
Security is handled with an under-screen fingerprint reader that is fast and responsive. So responsive even, that it can be used as a heart rate sensor.
RedMagic 8 Pro audio
A great gaming experience doesn't stop at the screen. You need quality audio for the full experience and the RedMagic 8 Pro certainly delivers with stereo speakers and DTS:X Ultra-certified sound.
Even when put under intense pressure with bass-heavy, intense pop punk such as Four Year Strong's "Get out of my head", there was no distortion at higher volumes. You can be confident that when you use this phone without headphones, you're getting a good listening experience.
Plus, RedMagic continues to offer 3.5mm headphone jack support, but has been repositioned to the top left (when held in landscape). Much like the 7 Pro, this keeps the headphone cable protrusion out of the way and increases handheld gaming comfort.
RedMagic 8 Pro performance
Now, let's get to what matters here. Under the hood, the RedMagic 8 Pro is packed with Quallcomm's Snapdragon 8 Gen 2 chipset clocked at 3.2 GHz, paired with an updated Red Core 2 chip for audio. Graphics are handled by an Adreno GPU, multitasking is a cinch with up to 16GB of LPDDR5 (the model we tested had 12GB), and you can stuff this full of games with up to 512GB of UFS 3.1 storage.
What does this translate to? Simply put, the best price-to-performance ratio you'll find in any phone on the planet. I would compare it to the 7 Pro and Asus ROG Phone 5, but I won't waste your time. Let's put this up against the big players.
Swipe to scroll horizontally
| Benchmark | RedMagic 8 Pro | Samsung Galaxy S22 Ultra | OnePlus 11 | iPhone 14 Pro Max |
| --- | --- | --- | --- | --- |
| Geekbench (single-core) | 1492 | 1578 | 1166 | 1882 |
| Geekbench (multi-core) | 5203 | 5081 | 4962 | 5333 |
| 3D Mark Wild Life Extreme | 3682 | 3858 | 3627 | 3331 |
So while Apple silicon leads the way in Geekbench results, the RedMagic comes very close and actually beats it in the graphical performance department — all in a phone that's under half the price! You can chalk this big W up to an active head dissipation unit that consists of many elements including air cooling with the 20,000 RPG RGB fan, a big VC heat dissipation plate, and a vast increase in thermal conductivity.
It should come as no surprise that this power means that you won't see a single bit of slow down no matter what you throw at it. From running Call of Duty: Mobile on ultra settings to multi-tasking between so many apps and a ton of tabs on Google Chrome, this thing won't break a sweat.
Just like previous RedMagic phones, peak performance is its killer feature and the 8 Pro absolutely delivers on this. Not only is this a banging gaming phone, but it will handle all your intensive tasks with the greatest of ease.
RedMagic 7 Pro battery Life & Charging
Last year, the RedMagic 7 Pro gave us a 5,000mAh battery and I asked for a 6,000mAh to match up to the insane drain of a phone with this kind of spec sheet. It looks like the company listened, as that's exactly what we have now.
Fast charging means you can get it back to full in 45 minutes, and in my day to day use, you can easily make it through a day and a half on one charge. Playing games will drain it faster, but with roughly 4 hours on one charge while playing COD at ultra settings, this is a dramatic increase over the 2 hours and 15 minutes of the 7 Pro.
The RedMagic 7 downgraded to a 4,500mAh battery, but the RedMagic 7 Pro beefs it back up to a full 5,000 mAh with 65W fast charging. Yes, this isn't the 6,000mAh cell you'll find in the Asus ROG Phone 5, but I'll take any upgrade I can get.
RedMagic 7 Pro cameras
It's quite obvious over the years I've covered this brand that RedMagic really doesn't care about cameras. You're buying this phone for the gaming performance and nothing else, but for those who appreciate a more balanced experience out of their daily driver, you'll be disappointed.
Pictures taken on the 50MP main camera with its f/1.9 aperture provide a decent level of detail, which is compromised by a bit of noise around the edges and oversaturation. Plus, the moment you introduce any sort of tricky lighting conditions, you're left with a blurry mess.
The 8MP ultra-wide lens with f/2.2 produces spongey results that have poor detail and are noisy around the edges, and the less we talk about that ugly 2MP macro lens with f/2.4, the better.
Image 1 of 4
It's a similar situation with video with the ability to shoot up to 8K at 30 fps, but the footage it captures is rather drab and lifeless with a slow auto-focus and software processing giving it a slightly blurred artificial feel to clips.
And then we turn our attention to the selfie snapper: a 16MP shooter with an f/2.0 aperture, which is hidden underneath the display. While this looks cool for a symmetrical bezel and full-screen experience, the end result is photos that look like someone's smeared butter on the lens.
Oh also, RedMagic seems committed to putting watermarks on its photos by default, which means I'm shaving a half star off the score. By this point, it's just inexcusable.
RedMagic 7 Pro RedMagic OS 6
The RedMagic OS 6 skin over Android 13 continues to simplify the experience, and remove some of the more cringeworthy gaming phone elements (such as scantily-clad anime girl wallpapers and faux metal menus).
The gaming features, which are easily accessible via the red switch on the left edge, transport you to a horizontal interface that transforms the RedMagic 8 Pro into the gaming device you want.
Plus, you've got all the handy features needed for gamers: picture-in-picture screen recording, the ability to minimize game windows while using other apps via an overlay tray, quick access to tweak hardware settings and override the settings screens of games themselves.
One key problem to know before buying is that RedMagic has been legendarily patchy on security and full version updates. From my experience of using the 7 Pro, the RedMagic 6S Pro and even the RedMagic 6R, updates have been very few and far in between.
Bottom line
It's a tale as old as time. This is a gaming phone. If you want something a little more balanced, buy something else.
But if you want the best gaming experience on a blower right now, this is it. Gamers are getting a cracking device here with breakneck speeds, improved thermal management, a gorgeous screen, powerful audio, responsive touch controls and a slick gamer-focussed UI.
Don't expect to take good photos or get this phone out without getting some judgemental looks, but for the players, buy this.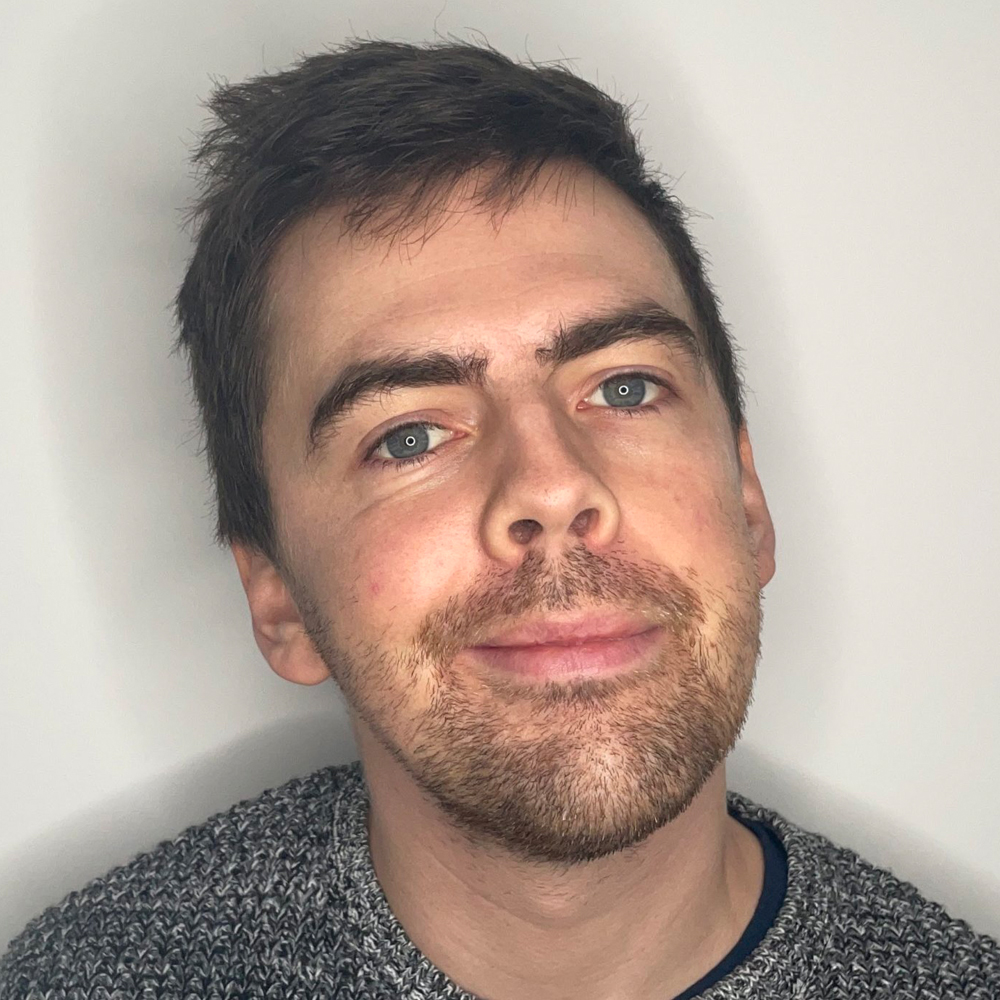 Jason brings a decade of tech and gaming journalism experience to his role as a writer at Laptop Mag. He takes a particular interest in writing articles and creating videos about laptops, headphones and games. He has previously written for Kotaku, Stuff and BBC Science Focus. In his spare time, you'll find Jason looking for good dogs to pet or thinking about eating pizza if he isn't already.