Nothing ear (2) improves nearly everything over the first generation — making these some of the best earbuds you can buy today. The striking transparent design has been tightened up, the battery life has been improved, sound quality takes a huge step up, and the new level of personalization enables a vastly better experience.
Pros
+

Fantastic sound quality

+

Powerful personalized ANC

+

Battery life improvements

+

Easy-to-use app

+

Great call quality

+

Bluetooth dual connectivity
Cons
-

Design remains divisive

-

Exposed matte white stains easily

-

No more swipe to change volume
Why you can trust Laptop Mag Our expert reviewers spend hours testing and comparing products and services so you can choose the best for you. Find out more about how we test.
The Nothing ear (2) comes in hot on a wave of my own expectations. Namely, how close the ear (1) came to greatness, and my belief that with just a few small improvements, its next iteration could reach true wireless superstardom.
And while I could pad this intro out with "making something out of nothing" puns, this joke is a little tired now and I'll just get straight to the point — these are some of the best earbuds I have ever used. No hyperbole. No exaggeration. That's how good they are.
For what you're paying, you are getting a pair of buds that can easily compete with (and beat in some circumstances) other true wireless options that are up to double the price. This time, the hype is fully justified.
Nothing ear (2) availability and price
The Nothing ear (2) buds are available for $149 or £129, with the first stock drop coming to nothing.tech.
Thanks to improvements in manufacturing and distribution, there aren't going to be any limited stock drops this time around. So availability should be straightforward!
Of course, it's worth noting that this price is $50 more than the Nothing ear (1) at launch, but stay with me, because I believe these are more than worth it.
Nothing ear (2) design
I'll be the first to admit, this aesthetic is not going to be for everyone, but just like the Nothing Phone (1) and Nothing Ear Stick, I absolutely love seeing the innards of electronics on show like this.
Just like the ear (1), you get an almost voyeuristic glimpse of the circular magnets and silicon within the stem of these buds through the clear plastic — adhering to that "form follows function" design story you get from all of Nothing's gear.
Not only that, but while maintaining this persona, the company has simultaneously managed to make things feel tighter, and less prototypical. This has been done through stronger construction (no more wiggling of the case lid on that hinge), and by managing to shave off some size and weight in the process.
Don't get me wrong, at 2.18 x 2.18 x 0.86 inches and weighing 1.83 ounces, this flatter square container is a different form factor, which is a little bigger and heavier than the more traditional skinny cuboids of the likes of the AirPods Pro 2 (1.78 x 2.39 x 0.85 inches, 1.79 ounces). But it is a touch smaller than the ear (1), which makes a big difference in skinny jean pocketability for elder emos like me.
As for the buds themselves, they measure in at a meager 1.15 x 0.84 x 0.92 inches with a weight of 0.15 ounces — identical to the ear (1), and slightly smaller and lighter than the AirPods (1.22 x 0.86 x 0.94, 0.19 ounces). The end result is a pair of IP54-rated earbuds that form a solid seal in the ear without any sense of weight pressure on the conch. Oh, and the case is rated IP55 for water resistance too for extra peace of mind.
Simply put, that design language is still going to split people, from those who vibe with the retro chic/futuristic flair collision to those who think the see-through plastic looks a little tacky. If you're leaning towards my perspective, then there is a lot to love here.
Nothing ear (2) controls and digital assistant
With the ear (2), Nothing set out to fix one of the common issues users spoke about with the ear (1) — unintended touches. The company has taken the pinch-based interface found on the Ear Stick, which certainly does completely eliminate it.
You have your easy set of morse code-esque patterns to remember. Testing across my iPhone 13 Pro, Nothing phone (1) and M1 MacBook Pro showed similarly rapid response times and impressive results. However, by removing the touch surface on the outer surface of the stem, the option to alter volume through swiping has gone.
Sure, you can get volume control back by customizing the touch controls in the Nothing X app (more on that later). But I must say I did miss this more intuitive way to turn up or down.
Nothing ear (2) active noise cancellation and ambient listening
On paper, Nothing hasn't changed much about the active noise cancellation here — up to a 40dB strength that pairs with three different ear tip sizes for a strong isolation. But outside of the sound quality, this is one of the areas where I saw a significant improvement, which comes down to a couple of features.
One of the microphones has been moved into a more prevalent position to pick up outside noise.
This helps drive a new personalized noise cancellation feature.
You see, ANC was pretty standard on the ear (1) with three modes: off, on, or strong. This time around, you've got a choice of high, medium, or low (as to not cause unnecessary ear pressure when in quiet environments), alongside an additional switch for this personalized option.
The latter combines with your personalized EQ and ear fit test, and measures background noise as it enters any gaps to deliver a far stronger isolation. Even in gustier circumstances like walking along the river, I found these did a far better job of blocking out more intense winds and rush hour traffic than even the AirPods Pro 2.
Better yet, the transparency mode is strong as well — allowing me to hear conversations from across the room and discern each word being said with virtually zero latency.
Nothing ear (2) audio quality
Teenage Engineering is nowhere to be seen in the tuning of these 11.6mm drivers enclosed in a 0.34CC chamber. As a fan of TE's detail-oriented acoustic profile, this got me a little nervous. Were we in for more of the same, or could they actually get a little worse?
Turns out I was wrong on both counts. The Nothing ear (2) are easily the best sounding earbuds at this price point — comfortably beating the vastly more expensive AirPods Pro 2 for pure depth and soundstage.
I went back to what songs I listened to on the ear (1) to figure out that the two big differences here are improved definition and a more vast spaciousness.
It's easy for the cacophonic orchestral uprising section in "A Day in the Life" by The Beatles to sound like a bunch of instruments falling down stairs on buds this cheap. And while, the ear (1) did manage to keep everything well balanced, the ear (2) brings a whole lot more flair with a wider soundstage that gives each individual section its own space to fully express.
Moving over to something a little more modern, Frank Ocean's "Lost" saw significant gains in the warmth of Frank's octave-based harmonies over the chorus — allowing his higher pitched singing to take flight above his grounded lower tones. A sweet, sweet blend that is gorgeously balanced like a fine Colombian coffee
And for something a little more sonically intense, "Bull" by Enter Shikari becomes a delectable banquet of deep synth elements you'd find in a warehouse rave and the ferocity of hardcore punk. Dancing spaciously across the peripherals of your soundscape and hitting you hard in the soul with bone rattling bass kicks.
Not only that, but Nothing has added Hi-Res Audio support via the LHDC 5.0 codec, which enables playback frequencies up to 24 bit/192 kHz. As you'd expect, it sounds gloriously full of life with a fair hit on the battery life to boot, but let's be real here. Most of you aren't going to be listening to songs at this high of a bitrate. It's definitely a "nice to have," rather than an essential.
Plus, Nothing implemented a Mimi-powered hearing test — a medical device-certified examination that plays a series of tones over the top of some background noise to create your own Hearing ID, and adjust the EQ accordingly.
In the past, I've always been skeptical of these tests, as they never really made a difference. Here, however, the difference was night and day. Mid tones that I struggled to hear got a healthy boost without a single hit to the bass or higher frequencies. It's seriously impressive.
Plus, if you'd rather have more manual customization, the revamped EQ gives you super granular options to tweak individual tones within an easy-to-use bubble UI. This leads me nicely to the next section…
Nothing ear (2) app
The Nothing X app brings vast improvements over the previous ear accompanying app, alongside a simple navigation to make the most of everything on offer here.
As I've mentioned above, you've got a Hearing ID test, an ear tip fit test, and an adaptive ANC test. All three of these work in better harmony than most throuples to deliver a holistic, personalized experience, which can be quickly controlled through a central UI that keeps things super clean.
And all the other essential features are there: customizable touch controls, a "Find my earbud" feature, and (brand new to ear (2)) dual connectivity. That's right, we've got multipoint Bluetooth up in here, and the switching between devices is nice and seamless.
The initial firmware update was quick and connecting the buds to any device was quick and easy — both are done via quick pair on Android, through the app on iOS, or through the bluetooth settings on any laptop or tablet.
Nothing ear (2) battery life
Battery life has gone from average to good. Not great, but enough to not feel that anxiety anymore.
Instead of the four hours advertised by Nothing with ANC turned on, I think the company is being modest as I managed to get closer to five hours of listening time (extended to 22.5 hours with the charging case). This comes down to a more power efficient chipset, and while this is one hour less than the full six we got out of the AirPods Pro 2, that extra time is warmly welcomed nonetheless.
Plus, quick charging is faster too. Sure, you get Qi-certified wireless charging, but that fast charge option means if your case and buds drop to 0%, a mere 10 minutes can get you another 8 hours of listening time.
Much like any earbuds around this range, I'll always ask for more juice. But this is a step in the right direction.
Nothing ear (2) call quality and connectivity
Once again, Nothing outclasses the AirPods Pro in call quality. The ear (2)'s well-placed microphones picked up my voice even under tricky conditions, and isolated it with expert precision, so I never had to repeat myself in conversation.
Even with the classic running water test, no impression of me sounding like I had plunged underwater came through to my friends or family. Plus, call quality on your end is loud and clear, so you can be confident in the hands-free experience of using these.
Not only that, but the use of Bluetooth 5.3 ensures a strong connection. I didn't suffer a single dropout, even when I tested it up to 30-meters from my phone.
Bottom line
Around two years ago, I finished my Nothing ear (1) review by saying that while the company came close to releasing a pair of must-buy earbuds, they weren't quite there, and I was excited to see what the company unleashed in the next generation buds.
Fast forward to today, and Nothing hasn't just met my lofty expectations, the ear (2) manages to exceed them. Sound quality hits different with a new level of clarity and definition, battery life is improved, ANC is stronger, and the build quality is as well.
Of course, the transparent design ethos of Nothing will remain divisive, and with that sleeker frame exposing some matte white plastic, the case can stain easily in jeans pockets. But if you love the aesthetic, you will adore the personalized experience of the ear (2), which claims a place among our best wireless earbuds.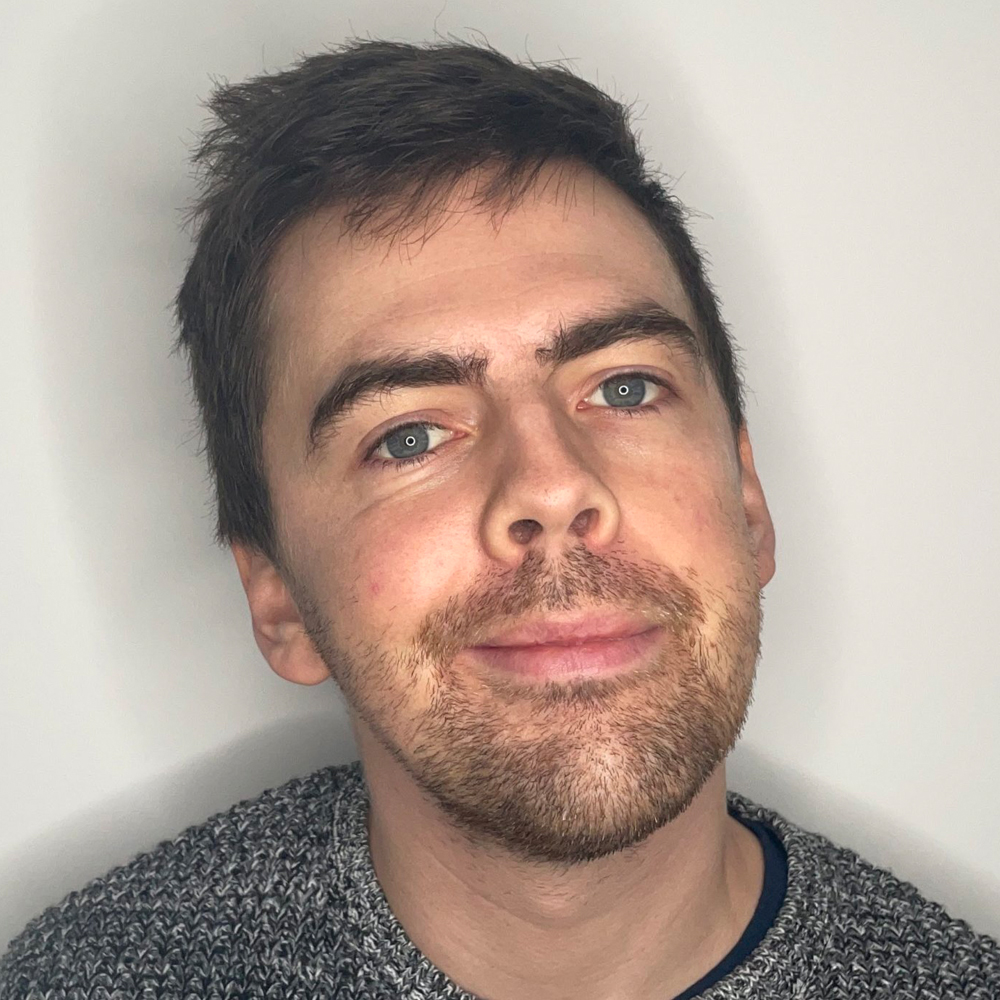 Jason brings a decade of tech and gaming journalism experience to his role as a writer at Laptop Mag. He takes a particular interest in writing articles and creating videos about laptops, headphones and games. He has previously written for Kotaku, Stuff and BBC Science Focus. In his spare time, you'll find Jason looking for good dogs to pet or thinking about eating pizza if he isn't already.