Early Verdict
The 2023 Huawei MateBook X Pro keeps everything the same as its stunning 2022 redesign while putting further distance between itself and the MacBook Air with upgraded internals. This is one of the best laptops that most of you can't buy.
Pros
+

Visually striking design

+

Gorgeously vivid display

+

Nothing comes close to that touchpad

+

Powerful 13th Gen Intel performance
Cons
-

Webcam is still a potato

-

Expensive at £1,799

-

Heats up fast

-

Limited port array
Why you can trust Laptop Mag Our expert reviewers spend hours testing and comparing products and services so you can choose the best for you. Find out more about how we test.
I absolutely loved last year's Huawei MateBook X Pro — calling it one of the best laptops that most of you can't buy, due to the lack of availability in the U.S. That's why I'm not disappointed that the 2023 version is giving us a lot more of the same, but with upgraded internals.
Literally, everything is the same, except of course for that bump up to a 13th Gen Intel Core i7 processor. The same well-thought-out design, great productivity ergonomics, and that same gorgeous texture to the deep blue finish.
So, while we don't have lab-tested results for a lot of this system, such as the battery life and display, I can safely say that if you already have the 2022 model, you don't need to buy this one. But if you're new to Huawei's laptop efforts, this could very well be a good cop for you. Let me explain.
Huawei MateBook X Pro (2023) price and availability
Exactly the same as last year's model, the MateBook X Pro comes in at £1,799 with no direct availability (or support) in the U.S. Make no mistake, that is a steep price that may sting a little.
That price does put it £50 behind its nearest competition in the 13-inch M2 MacBook Air, but it is £260 more than a similarly specced Dell XPS 13 Plus. With every MateBook purchase, though, you do get a free pair of FreeBuds 5 true wireless earbuds to complete the wireless mobile tech lifestyle!
Huawei MateBook X Pro (2023) design
Just as sleek, and just as refined. The 2023 model changes absolutely nothing about the unmistakably premium design of last year's system. That CNC-milled magnesium alloy frame is still coated with that gorgeous soft-touch coating that is surprisingly resistant to scuffs (but not fingerprints).
And even though I've already been exposed to it once before, I still catch myself smiling slightly at that impressive Ink Blue finish — a fabulous pop of color that still looks uber-refined. It continues to be an eye-catching stunner for sure.
Same everything means the same dimensions and weight too: 12.2 x 8.7 x 0.6 inches and a featherweight 2.9 pounds. That is slightly bigger and heavier than the M2 MacBook Air (12 x 8.5 x 0.4 inches, 2.7 pounds) and the Dell XPS 13 (11.6 x 7.8 x 0.6 inches, 2.8 pounds). But the small differences are hard to notice.
What's helping the MateBook even more is the smaller bits of attention to detail as well. The nicely rounded edges of the laptop mean it doesn't cut into your wrists as you type. That same amazing trackpad that goes all the way to the bottom edge like an infinity pool is here. And the weight is evenly distributed across the whole system's length.
Bring this out during a meeting, and you're going to be the envy of your co-workers!
Huawei MateBook X Pro (2023) ports
Come on, Huawei! I know that among your ultraportable brethren, a limited port array seems to be given. But would it have killed you to pop an SD card slot in here?
As it is, you're getting the same as before: four USB-C ports (the two on the left have Thunderbolt 4 support), and a 3.5mm headphone jack.
Some more versatility would have been great, but with Thunderbolts, you'll get all the support for the latest and greatest docking stations.
Huawei MateBook X Pro (2023) display
You guessed it — the display is exactly the same! But that's no bad thing when you gaze upon this 14.2-inch beauty with a 3120 x 2080-pixel resolution, a 90Hz refresh rate, a 3:2 aspect ratio (great for seeing more content while working), and a 92.5% screen-to-body ratio.
That claimed 500-nit maximum brightness still seems to be alive and well, with a nice amount of viewability in brightly lit situations, even with that glossy screen glass. And that LTPS panel tech gives the whole thing an OLED-like quality to the point that some of you may struggle to tell the difference.
Shows like the impressive Swagger sport fantastically vibrant colors and really show off the contrast ratio in its darkest moments. Alongside this, I feel confident in the accuracy too in creative applications such as Photoshop. For work or play, this is a joy to use.
Speaking of work, the TÜV Rheinland Low Blue Light and Flicker Free certification mean you can continue to be productive late into the night without any eye strain. Trust me, you'll love it.
Huawei MateBook X Pro (2023) keyboard and touchpad.
If I haven't started sounding like a broken record already, it's about to get worse (sorry). The chiclet keyboard remains the same with scissor switches offering 1.5mm of travel and a soft landing design. Each key is generously sized and the impact of each feels tactile with a nice comfort for long-term work perfection.
Last year, I hit 87 words per minute in my 10FastFingers.com typing test. This time around, thanks to my familiarity with it, I managed to hit 90 wpm. There's no real reason to run this test back again, except to show off that this is the first laptop where I broke that barrier.
But enough mucking about, that massive touchpad is the star of the show. At 4.8 x 3.4 inches, it edges out the MacBook Air (4.8 x 3.2 inches). Dell keeps pretty tight-lipped about how big that hidden touchpad surface is underneath the glass of the XPS 13 Plus, though. It wouldn't surprise me if it is a little wider, but bigger doesn't necessarily mean better, as I'll explain now.
The haptic motor in the solid state construction of the MateBook's touchpad feels super crisp and provides a strong tactile response to all of your inputs, while the surface is smoother than a baby's bum for long sweeping interactions.
Plus, those edge controls are above and beyond anything you see in any current Windows laptop. Move your finger up and down the left edge to control brightness, the right to manipulate the volume, and across the top to scrub back and forth through videos.
There are all your other gesture controls too. But two years on the trot, this is such a user-friendly system to use, and how ergonomically sound it is to work on.
Huawei MateBook X Pro 2023 audio
Last year, I said the MateBook X Pro had the best speakers I had ever heard on an Ultrabook of this size. That is very much still the case for this six-speaker system — giving plenty of detail to the highs, alongside a surprising amount of warmth to the mids and lows.
Mac Miller's "2009" is a good track to show this off, as the subtleties of the percussion and even the slight cracks in Mac's voice as he goes high in pitch are present, alongside the sharp stings of the 808 bass that don't drown out any of the composition.
Plus, you have the 3.5mm headphone jack for private listening too. Really didn't feel like I needed to highlight this, but since you're living that USB-C to 3.5mm dongle life with the XPS 13 Plus, I guess I should!
Huawei MateBook X Pro 2023 performance & graphics
Let's get to the good part. The new MateBook X Pro ups the ante with an Intel Core i7-1360P (four performance cores and eight efficiency cores), alongside that same 16GB of LPDDR5 RAM and a 1TB M.2 NVMe PCIe SSD.
Given the context of this review (it's just a spec bump), let's just get into what improvements you'll see. For transparency, the Dell XPS 13 we tested is last year's model (with an Intel Core i7-1280P). That does make for a good bit of context as to the progress between 12th and 13th Gen processors.
The gains are not significant enough to warrant an immediate upgrade to those who already have the 2022 MateBook, but this is a helluva powerful system — especially in the face of the aging M2 in the MacBook Air, and the 12th Gen Intel of the XPS 13 Plus. In fact, it beat the category averages across all of these tests by quite some margin!
And that translates strongly into real-world use too. I threw so much at it, such as Two Point Campus in the background, editing a massive RAW picture in Photoshop, multiple 4K YouTube videos, streaming with OBS, running multiple benchmarks, and transcoding video on Handbrake (all at the same time). Touch responsiveness didn't stutter once, and the system was still super smooth.
Touching a little on a game there, while nobody expects to play anything serious using integrated graphics, the MateBook performs admirably nonetheless.
Of course, these 3D Mark results fall well short of the 9,020 average we've got. But with some tweaks, you can still play a selection of games with no trouble. For example, set Forza Horizon 5 to low settings, and you can get up to 70 FPS, and if you want to channel your inner Toto Wolff, F1 Manager 22 plays at a full 60 FPS on medium.
Huawei MateBook X Pro (2023) heat
I'm mucking with the standard structure of our laptop reviews because speaking of performance, one new potential issue has arisen. I don't know whether it's the new chip running hotter, but you can hear the fans running at a higher RPM to keep the heat down.
There hasn't been any thermal throttling in my time with it, but you can feel it gets hotter than last year's model when touching the back. We'll need to lab test this for more clarity on what's happening, and there will be an update on that soon.
Huawei MateBook X Pro (2023) battery life
Keeping things identical, the 2023 MateBook packs a 60Wh battery with support for 90W fast charging. While we don't have any specific lab testing on its longevity, I ran the same real-world test of my own and got the same results.
My day involves multiple Chrome tabs, Spotify and Slack running constantly, the occasional use of Photoshop, and some casual gaming on my lunch break (Uno is my current addiction). Starting at 9 a.m., I reached 1 p.m. before needing to charge.
Of course, you could probably squeeze more juice out of this if you're a little more economical with your use, but make sure you keep that charger with you. Speaking of, you can get another 3 hours of usage after just a 15-minute charge.
Huawei MateBook X Pro (2023) webcam
This is another part I was hoping Huawei would have updated. But no, you're still getting the same 720p webcam from before, which is still a potato. The picture is fuzzy and lacking enough detail to be good for anything other than your work zoom calls.
But it is a useful potato nonetheless, thanks to the IR camera for Windows Hello support. Though if you want a better picture, an external webcam is essential.
Huawei MateBook X Pro (2023) software and warranty
Much like last year, you're getting a bloatware-free Windows 11 install with one vital piece of software — the PC Manager. Through this, you can run checkups on hardware components, and update your firmware and drivers.
As for warranty, you're getting 12 months cover. But if you do get this imported to the U.S., I would be careful, as product support will be very limited over there.
Outlook
So let's get the obvious out of the way. The Huawei MateBook X Pro is still Dell's worst nightmare — a true XPS killer. Not only that, but it manages to beat the MacBook Air in plenty of areas to be a fantastic ultraportable.
There are some small niggles that continue to exist, such as the weaker webcam picture and that price tag. Plus a new problem seems to arise too, as the upgrade to the 13th Gen processor seems to add a little more strain on the thermal management last year.
But for all intents and purposes, this still continues to be one of my favorite laptops in a long, long time.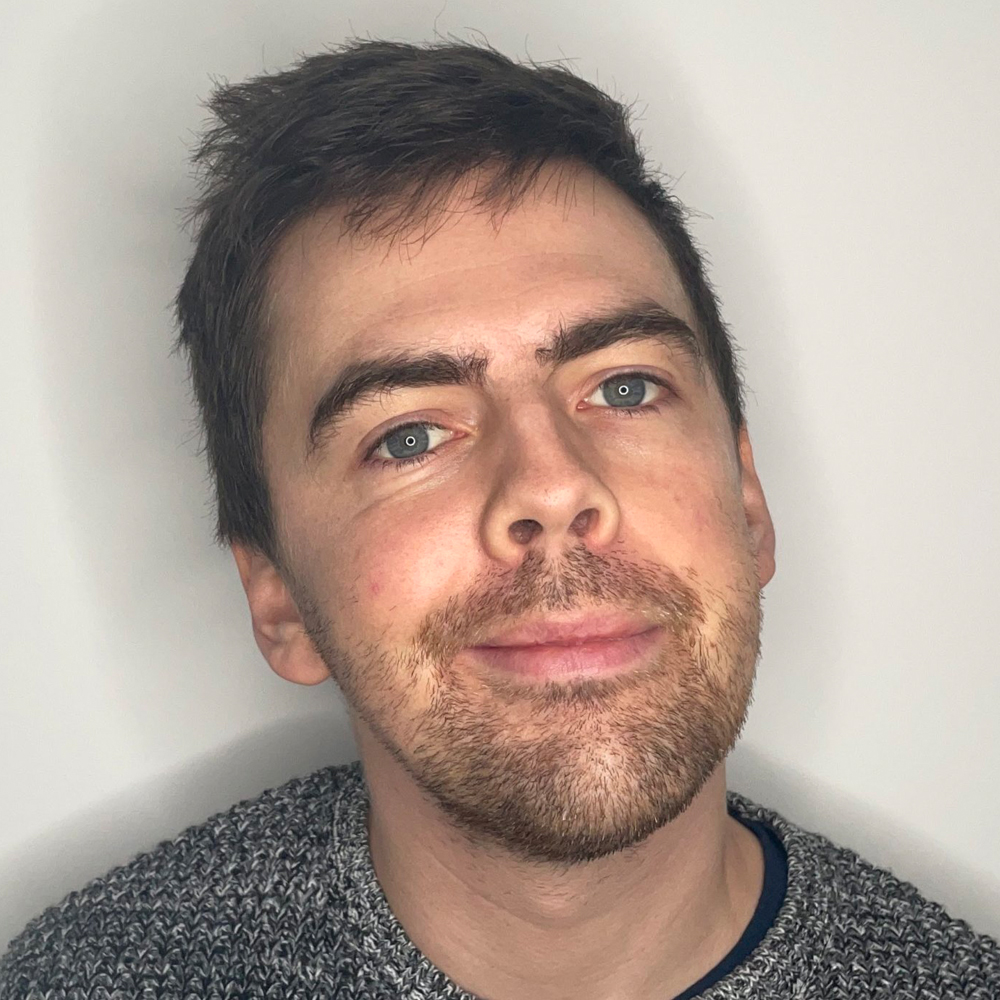 Jason brings a decade of tech and gaming journalism experience to his role as a writer at Laptop Mag. He takes a particular interest in writing articles and creating videos about laptops, headphones and games. He has previously written for Kotaku, Stuff and BBC Science Focus. In his spare time, you'll find Jason looking for good dogs to pet or thinking about eating pizza if he isn't already.