This netbook is packed with unique features and an attractive Linux operating system, but it lacks in performance and endurance.
Pros
+

Unique USB flash key booting system

+

Attractive, customizable Linux interface

+

Decent keyboard
Cons
-

Poor touchpad

-

Sluggish performance

-

Short battery life

-

Chassis gets hot
Why you can trust Laptop Mag Our expert reviewers spend hours testing and comparing products and services so you can choose the best for you. Find out more about how we test.
[flq:dce033e9bbf24492bd0009fac70fa2d2]
Upgrade Options, Software, and Warranty
Click to enlarge
While Emtec will not offer configuration options, you can upgrade the netbook's RAM on your own to 1GB. As mentioned, Emtec will offer G-Keys in three different sizes: 8GB ($29.99), 16GB ($59.99), and 32GB ($119).
Gdium's G-Linux is packed with a suite of 50 open-source applications, including OpenOffice, Firefox, ThunderBird, ClamAv, Spam Assassin, Gimp, Scribus, etc., along with a selection of educational applications to be used in conjunction with Gdium.com. The netbook and the G-Key are backed with a one-year warranty, and the battery is covered for six months. Full 24/7 phone and e-mail support is expected to be available in May.
Verdict
Emtec deserves credit for creating a unique netbook with the purpose of sharing with others; however, based on the Gdium Liberty 1000's performance, endurance, and limited storage space, this is not a machine we'd want to own, much less share. While the G-Linux operating system is compelling and its lack of a hard drive makes for a durable system, its almost unusable touchpad and hot temperatures make this $349 system even less attractive. Those looking for a solid and durable netbook with a compelling Linux OS should consider the HP Mini 1000 Mi, which starts at $249 and offers more stable performance and better ergonomics.
Performance and Graphics
Click to enlarge
While most netbooks to date have used Intel's Atom processors, Emtec opted to put a MIPS processor, which is typically found in devices such as set-top boxes and gaming consoles. The Gdium Liberty 1000 uses a 900-MHz 64-bit Loongson 2F by STMicroelectronics. Coupled with 512MB of RAM, it provided adequate performance but wasn't as snappy as the typical netbook experience.
We couldn't run our usual benchmarks on this Linux system, but in our hands-on experience, the Gdium was a bit sluggish while running multiple programs, such as Firefox and OpenOffice, and took more than 3 seconds to toggle among programs. Applications, too, took some time to load: Firefox needed 8 seconds to launch, and OpenOffice Writer took 13 seconds (an Atom-based netbook takes half those times). When working only in the browser and cycling among three tabs, performance was better and more on a par with the netbooks we have tested.
We also could not run our standard graphics benchmarks on the netbook. However, in anecdotal tests, the Silicon Motion SM502 proved nowhere near as powerful as Intel GMA 500 chipset. A high-definition YouTube clip was choppy, and a 720p WMV file of dolphins downloaded from Microsoft's WMV HD Content Showcase would not play past the first frame.
Very Hot Chassis
The entire system grew uncomfortably hot, even when left idle. The keyboard's temperature was an unpleasant 100 degrees, and the touchpad averaged 104 degrees. When we kept the netbook on our lap, the bottom of the system registered at an unsafe 112 degrees. These findings were consistent between two Gdium review units tested. During usage, the fan was frequently hard at work and created a distracting rattling sound.
Endurance, Wi-Fi Performance
The Gdium Liberty 1000's four-cell 5000-mAh battery provided subpar endurance. It lasted 2 hours and 18 minutes on our browsing test, whereas Atom-based mini-notebooks with three- and four-cell batteries have lasted an average of 28 minutes longer. TheHP Mini 1000, which has a three-cell battery, lasted 2 hours and 39 minutes. Emtec has no plans to offer a higher-capacity battery.
The 802.11b/g Wi-Fi radio connected easily to our WPA-protected access point. It never dipped below 51 percent signal strength in a 50-foot radius, and we didn't experience any dropped connections. Web pages loaded at a decent clip on our home network; YouTube loaded in 6 seconds, and Laptopmag.com in 8 seconds. We also had no problem streaming video from YouTube.
Screen, Webcam, Audio
Click to enlarge
The Gdium Liberty 1000 has a matte 10.1-inch 1024 x 600-pixel resolution screen. The screen looked sharp from a variety of angles, and colors in photos were bright and never muted. Horizontal viewing angles were fine for watching YouTube videos while lying in bed, and tilting the screen back to 110 degrees didn't cause a distracting glare.
Above the display is a 0.3-megapixel webcam, which captured clear and vivid still shots in the preloaded webcam program. Skype was not preloaded (and not easily downloadable), and Adobe Flash 9 (with which we could make calls through Meebo) is currently incompatible with the Liberty 1000's Loongson processor. A rep from Emtec said a solution is in development and should be available soon.
The built-in stereo speakers located on both edges of the palm rest were not very loud or full. However, music played clearly enough from across the room.
No Hard Drive
The Gdium Liberty 1000 has no hard drive. Instead, it ships with a bootable 16GB USB flash drive (dubbed the G-Key) that plugs into a slot on the front edge of the netbook. According to Emtec, the G-Key enables the system to be shared among several users, such as family members, each of whom would have a G-Key to store their own files and preferences.
The $349 netbook comes with a 16GB G-Key. Emtec says that it will sell additional keys in 8GB, 16GB, and 32GB capacities in the coming months. Users will still be limited in terms of storage size compared with other netbooks, most of which are equipped with 160GB hard drives. Those who need more room for files, music, or movies can use one of the additional USB drives or an SD Card.
Simple Mandriva Operating System
The G-Key is preloaded with Gdium's tailored version of Mandriva Linux, called G-Linux. Similar to ASUS' Xandros Linux and Dell's Ubuntu, Emtec tailored this Linux flavor to make it more user-friendly. According to Emtec, the G-Key cannot be preloaded with another operating system, and the netbook must use Gdium's proprietary G-Linux OS.
The heart of the widget-based OS is a strip of tabbed icons that run horizontally across the top right of the screen and include a series of application categories--Favorites, Surf, Learn, Work, Play, and Configure; a set of preloaded applications related to each category appears below.For example, the Work tab contains shortcuts to OpenOffice Writer and other productivity software, while the Surf tab has a shortcut to Firefox and other icons that lead to popular Web sites.
When the Gdium Liberty 1000 is connected to the Internet, additional widgets, called desklets, populate the desktop. To the right of the main tab interface is a photo widget that lets you sift through images in whatever folder you specify. E-mail, RSS, and a weather widget line the bottom of the screen; you can configure your preferences for each of these widgets, specifying a particular RSS feed or weather location, for example. You can add and remove additional desklets through the Configure menu.
While not as sleek as Dell's Ubuntu interface, G-Linux is intuitive and easy to navigate. However, users unfamiliar with Linux may lose their bearings; while adding and removing programs listed in the Add/Suppress applications menu is easy, adding unlisted programs requires a bit of Linux knowledge. For example, Skype wasn't among the available programs listed.
These days it takes a lot to create a netbook unlike any other on the market. And yet Emtec, a manufacturer of notebook and computer accessories, does just that with the Gdium Liberty 1000. Straying from the typical Intel Atom, Windows XP, and 160GB hard drive netbook formula, the Gdium Liberty 1000 ($349) uses a MIPS processor and boots into an attractive Linux environment off the included 16GB flash drive, called the G-Key, which connects to the front of the netbook. The concept allows for the netbook to be shared by multiple users--each can have his or her own G-Key on which to store personal data. But straying from the typical netbook paradigm in this case has serious drawbacks: the Liberty 1000's performance is slow and its battery life is too short, making this machine not much more than a curiosity.
Editor's Note: The Emtec Gdium reviewed below was a near close to final production unit. According to Emtec the company will be making tweaks to the fan to lower the hot temperatures we experience as well as updating the software to extend battery life. When the Gdium hits the market we will be updating this review with our tests of the final production level unit.
Flavorless, Black Design
While the black Gdium Liberty 1000 has a solid build, it's not particularly stylish. The plastic chassis has a black matte lid adorned with a large silver G that looks like a superhero logo. The edges of the rounded system are clad in white, which is a nice touch.
The Liberty 1000 is average size for a 10-inch system. At 9.8 x 7.2 x 1.2 inches, it has similar dimensions to theDell Inspiron Mini 10andMSI Wind U120and tips the scales at a light 2.8 pounds. With a travel weight of 3.2 pounds with its compact AC adapter, the system fit comfortably in the included G-Sleeve, a black spandex sleeve that has a colored border.
Decent Keyboard, Unusable Touchpad
Click to enlarge
The keyboard on the Gdium Liberty 1000 isn't as spacious as those found on theSamsung N110,ASUS Eee PC 1000HEorHP Mini 2140, but it's not as cramped as that of the Archos 10. The touch and feel of the black matte keys are solid, but the panel has a bit of flex. Thankfully, the keyboard has no key-placement problems; the right Shift key is full size and directly below the Enter key.
While Emtec did a stand-up job on the keyboard, the touchpad is another story. At 1.8 x 1.5 inches, not only is it one of the smallest touchpads we have ever seen on a 10-inch netbook, but it was unresponsive to our finger movements. A light touch worked slightly better than exerting more force, but we preferred an external mouse. Additionally, the mouse buttons that flank the pad are awkward and very stiff.
Ports
The Gdium Liberty 1000 has a standard selection of ports for a netbook: Three USB 2.0 (including the one for the bootable G-Key), VGA, Ethernet, an SD Card reader, headphone and mic ports, and a Kensington lock slot.
Emtec Gdium Liberty 1000 Specs
| | |
| --- | --- |
| CPU | 900-MHz 64-bit Loongson 2F by STMicroelectronics |
| Card Slots | SD/SDHC Card reader |
| Display Size | 10.1 |
| Graphics Card | Silicon Motion SM502 |
| Hard Drive Size | 16GB |
| Hard Drive Type | Flash |
| Native Resolution | 1024x600 |
| Operating System | Mandriva G-Linux |
| Ports (excluding USB) | Kensington Lock, Headphone, Ethernet, VGA, Microphone |
| RAM | 512MB |
| RAM Upgradable to | 1 GB |
| Size | 9.8 x 7.2 x 1.2 inches |
| USB Ports | 3 |
| Video Memory | 16MB |
| Warranty/Support | One-year limited, six-month battery/24/7 toll-free phone |
| Wi-Fi | 802.11b/g |
More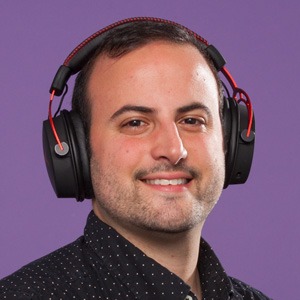 A devout gamer and tech enthusiast, Mike Andronico joined the Laptop team in July 2013. With a B.A. in Journalism from Purchase College and experience at GameNGuide, Examiner and 2D-X, Mike tackles everything from iPhone rumors to in-depth hardware reviews.