We just went undercover to test the top 10 laptop brands tech support — here's the best and worst
This year's Tech Support Showdown yielded plenty of surprises.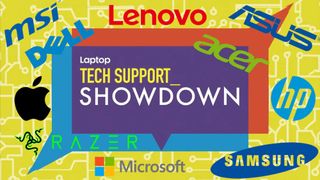 (Image credit: Future)
From a staff writer to an editor in chief, I've covered over a decade of Tech Support Showdown and believe me, I've seen the good, the bad and the ugly. I've experienced companies whose phone tech support reps were strong and knowledgeable while the web and social media were lacking and vice versa. I've even had a company's call center leave me on hold for 59 minutes and 57 seconds, not once, but three times. I've also had several company's tech support agents fumble questions on their employer's proprietary technology.
But for all the bad, there's plenty of good. Some vendor reps have gotten every question we've asked of them correct. Then there are the companies who have deep wells of easily accessible information on their websites. And let's not forget the ones with lively and helpful forums who opened their heart and minds to a helpless no0b who just wanted to learn.
And more often than not, whether giving right or wrong advice, there were very few times over all these years that I've had a rude agent, exasperated maybe, but never rude.
Such goes the story for this tech support. With the exception of one slightly rude encounter all of the tech support reps the Laptop Mag staff spoke to were the epitome of patience and politeness. But while there were plenty of correct answers there were also some wrong or at least technically right answers. Some companies expanded the tutorials and guides libraries on their websites. And yes, at least one writer had problems even connecting with someone on their assigned tech support team.
Without further adieu, here are the winners and losers of Laptop Mag's 2023 Tech Support Showdown.
Best
Apple
Apple regained its crown in a big way. The Apple Support page answer just about every question you could have about your MacBook and then some. The Live Chat representatives were fast and knowledgeable as were the agents manning Apple's X (Twitter) account. But where Apple truly shined was its phone support with tech support agents who were not only knowledgeable, but exceedingly patient and polite especially when faced with a seemingly elderly customer. It's because of this fantastic service that Apple is our 2023 tech support winner.
Read our full Apple Tech Support Showdown 2023 report.
Although we were expecting this to be a two-tie for first like we saw last year. Especially since Razer didn't miss a single question whether it was on social media, live chat or phone support. Hell, we even found help in the company's subreddit and Razer Insider forum. So what made Razer slide firmly into second place? There were several instances where our writer made calls into phone support only to listen to classical music for 10 minutes and 59 seconds before the call disconnected, similar to what happened four years prior, but back then I was on the call for nearly an hour before getting cut off. It's disappointing to see Razer backslide, but hopefully they can make a comeback next year.
Read our full Razer Tech Support Showdown 2023 report.
Lenovo
Lenovo continues to climb up the Tech Support Showdown ranks. With a decisive third place showing, we wouldn't be surprised if the company made its way into second or first place next year. But back to this year. Our writer only reported Lenovo deliver faster response times with a noticeably improved social media presence. And as far as the answers, Lenovo only gave one wrong response during our undercover testing. All of this was enough to keep Lenovo firmly in third place with its eye on a better showing next year.
Read our full Lenovo Tech Support Showdown 2023 report.
Worst
Samsung doesn't have bad tech support. It's got a robust library of helpful tutorials and guides on its support website. The YouTube channel could use a bit of work, but you can still find some help there. The social media reps are fast as are the people manning the live chat and phones. But Samsung's Achilles' heel is its proprietary apps. It seems that certain apps have been flagged by the reps as either phone, tablet or smartphone, making it that much harder to get an answer, especially when the app is preinstalled on your device. If Samsung can get its reps on the same page about what apps are which, they have a chance to climb the Showdown board next year.
Read our full Samsung Tech Support Showdown 2023 report.
HP finds itself in the bottom three due to the hoops you have to go through before you even contact tech support including creating an account and providing your laptop's serial number. Another issue, HP's tech support number is hard to find. So hard in fact, it's not even in the first couple of Google search results. If you try to get the number through the HP Support App, you still have to create a case. When you do get in contact with HP's tech support either by phone, live chat or social media, expect to get correct answers more often than not.
Read our full HP Tech Support Showdown 2023 report.
MSI continuously finds itself in last place. Despite having a X account, our writer never got a response to our question. When we made contact with a phone support rep, we received an incorrect answer to a query on the company's own software which resulted in an unnecessary BIOS update. Despite all of that, our writer reported substantial web support with tons of online videos and sizable frequently asked questions vault in the Online Assistant to quickly help customers with common issues. Overall, MSI is a diamond in the rough that just needs to be polished.
Read our full MSI Tech Support Showdown 2023 report.
Stay in the know with Laptop Mag
Get our in-depth reviews, helpful tips, great deals, and the biggest news stories delivered to your inbox.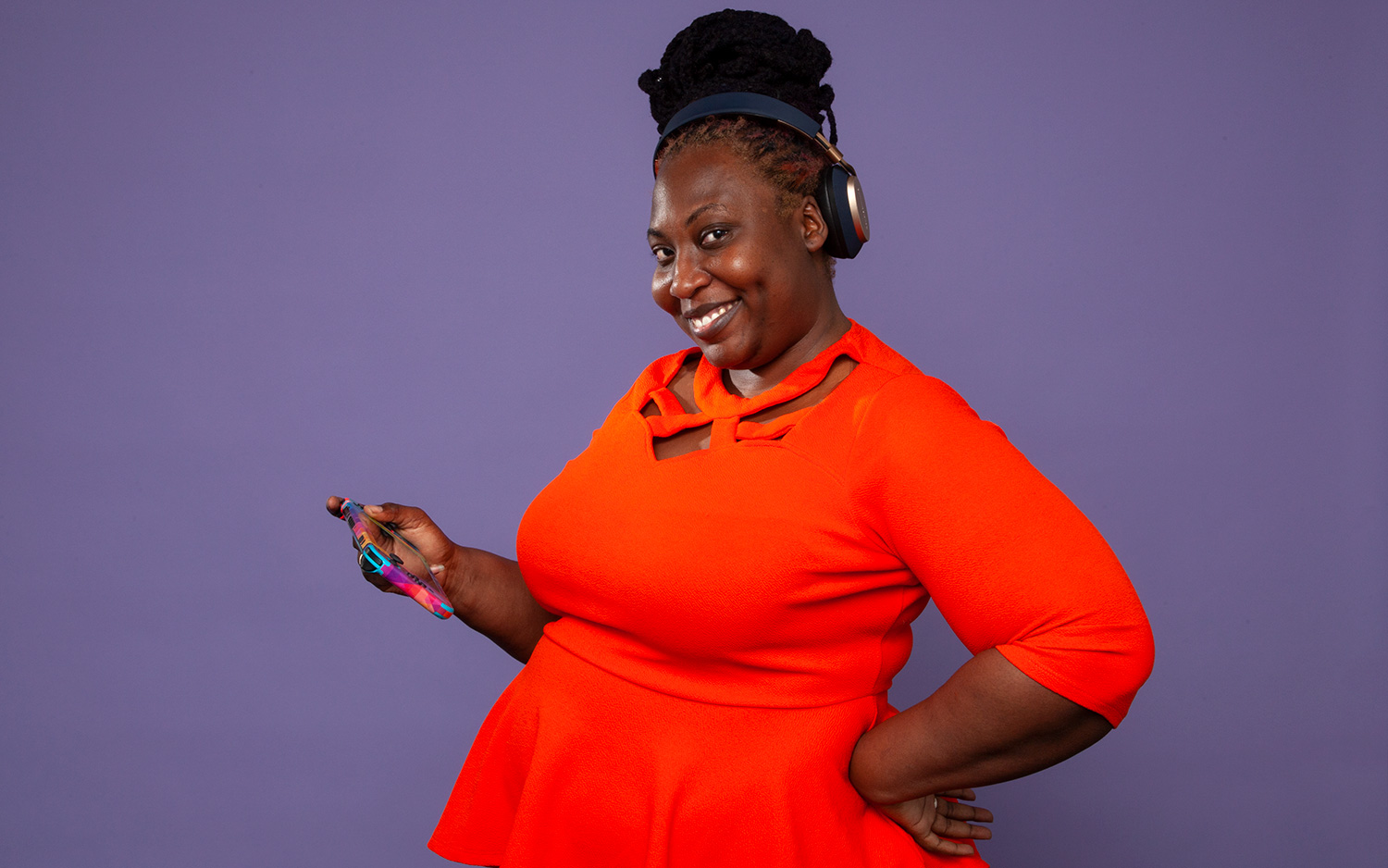 Sherri L. Smith has been cranking out product reviews for Laptopmag.com since 2011. In that time, she's reviewed more than her share of laptops, tablets, smartphones and everything in between. The resident gamer and audio junkie, Sherri was previously a managing editor for Black Web 2.0 and contributed to BET.Com and Popgadget.