Samsung could be making a tri-fold phone — will the Pixel Fold be left playing catch-up?
Is this patent a problem for the Pixel Fold?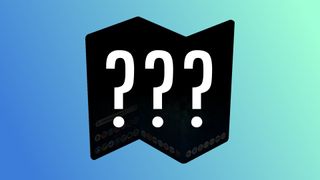 (Image credit: Laptop Mag / Rael Hornby)
Samsung is at the top of its game when it comes to developing impressive foldable devices. Both the Galaxy Z Fold and Flip are top-tier choices for anyone interested in getting the best bend for your buck, but the competition is keeping the South Korean manufacturer on its toes.
With the likes of Xiaomi, Huawei, Motorola, and now Google's soon-to-be-revealed Pixel Fold hot on the heels of the Galaxy Z-series devices, Samsung is reportedly speeding up production on the future of the foldable — and some other interesting concepts too.
The next fold
So how do you ensure your nimble nobility is safeguarded against the hordes of manufacturers gunning for your crown? Well, while they're all busy trying to best the Z Fold, you get hard at work on the development of the Z Fold-Fold. By my calculations, that's one more fold than everyone else. Which makes it better. I think?
This appears to be something Samsung is at the very least looking into after PatentlyApple reported on the publishing of a patent application from Samsung showcasing its tri-fold design. Of course, not everything that goes through the U.S. Patent Office turns into a final product — some inventions will thankfully live and die on paper. However, we have seen similar concepts in recent years from Samsung that would indicate a genuine desire to make such a device a reality.
It's not the first time a manufacturer has toyed with the idea of a tri-fold design, in 2020 TCL showcased its own double-hinged concept, but at the time getting one hinge to work reliably was enough of a problem in and of itself. Those days are seemingly near an end with a number of manufacturers including Samsung having finally cracked the gapless foldable design they've so heavily coveted over the last few years.
Will Samsung be preparing a tri-fold version of the Galaxy Z Fold for release any time soon? We can't say for sure, but this new design would have its benefits. The tri-fold design would feature a single flexible display for starters, eliminating the need for a separate cover display. This alone could cut down the cost of manufacturing the device by a sizable portion, and potentially make foldable devices more accessible to all.
Absolutely phablet-lous
Foldables aren't everyone's thing, and for those people, Samsung will no doubt keep its impressive lineup of Galaxy Tab and S-series devices a focal point of its ever-growing catalog. However, if you can't choose between a phone or a tablet, there's always this rollable phablet Samsung filed a patent for in 2022.
Samsung Galaxy Z Roll anyone? — at least that's what it should be called anyway. We've seen glimpses of a similar device previously, and with Samsung having focused its attention on the foldable market, it could be time to see this device find a consumer release. In another patent filed by Samsung, we get a glimpse of how the device is able to expand from phone to tablet across a number of steps that gradually increase its size.
The patent isn't the first time Samsung has filed for designs relating to rollable tech, but this could be the most appropriate time for Samsung to take their ideas off the page and into the hands of the public.
Outlook
The future's looking bright for Samsung. Bright and bendy. Whether these ideas eventually make it to market or not, it's always great to see manufacturers innovate, and gain insight into where consumer tech might be heading in the near future.
Stay in the know with Laptop Mag
Get our in-depth reviews, helpful tips, great deals, and the biggest news stories delivered to your inbox.
Rael Hornby, potentially influenced by far too many LucasArts titles at an early age, once thought he'd grow up to be a mighty pirate. However, after several interventions with close friends and family members, you're now much more likely to see his name attached to the bylines of tech articles. While not maintaining a double life as an aspiring writer by day and indie game dev by night, you'll find him sat in a corner somewhere muttering to himself about microtransactions or hunting down promising indie games on Twitter.