PSVR 2: Everything we know so far
PSVR 2 confirmed for over 20 games available at launch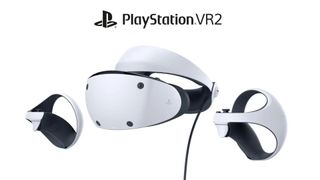 (Image credit: Sony)
PSVR 2 is shaping up like it's going to blow our minds away, and now that we're approaching the PS5's two year anniversary, we're hoping the hardware improves upon everything its predecessor excelled at and remedies the things it didn't do so well.
The question we need to ask is how the new PSVR will improve on its predecessor. What new technologies will Sony implement to justify consumers purchasing another expensive piece of hardware? And when will we actually be able to get our hands on it?
If you're curious about any of this, here's everything you need to know about PSVR 2, including its release date, rumors, price, specs and what we want to see from the advancing technology.
PSVR 2 release date
The PSVR 2 launches on February 22 and will cost $549.99. You can also purchase a Horizon: Call of the Mountain bundle, which includes the same stuff as the base version but is $600 and comes with the Call of the Mountain game.
There's also a PSVR 2 Sense controller charging station available separately for $50, as it does not launch with the console itself.
PSVR 2 hands-on
Laptop Mag got the opportunity to try the PSVR 2 for ourselves, and we were blown away by it. Jason England went through 30 minutes of Horizon: Call of the Mountain and claims "the PS VR2 is easily one of the best VR experiences" he's played with, citing phenomenal haptics, mind-blowing visual fidelity, and the "PlayStation polish" that completely immersed him into Sony's game worlds.
We'll have a proper review on the hardware once the product is full available, but for now, we're quite impressed with it.
See our full PSVR 2 review,
PSVR 2 games
Sony has confirmed there will be over 20 games available at launch for the PSVR 2.
Announced at the 2022 business briefing, Sony Interactive Entertainment CEO Jim Ryan spoke of a significant investment being made to secure third-party games, alongside some first-party exclusives, too.
Alongside this, we also have more details for the first couple of games announced to be coming to PSVR 2. These are Pavlov Shack by Vankrupt Games and Low-Fi by Iris VR. Jim Ryan also claimed that "the potential market is huge" for VR. It seems the PSVR 2 could be even bigger than the previous iteration, and perhaps could begin welcoming in a new generation of even more VR-focused experiences.

Most recently, Sony announced Horizon Call of the Mountain, an exclusive new game built from the ground up for the PS VR2. Better yet, it's being co-developed by Guerrilla and Firesprite.
According to Tom Henderson, an email has been going around to titled "Introducing PlayStation VR2," which could suggest its full unveiling will be happening sooner than later.
CEO of Display Supply Chain Consultants Ross Young claims that the PSVR 2 will be delayed to 2023. This could be a baseless rumor, though.
According to the blog post, the game will "open the doors for players to go deeper into the world of Horizon." The short teaser trailer shows off stunning visuals, including a Tallneck heading straight towards characters drifting down a river in a raft.
Sony's dedication to PSVR is still apparent, with the company recently putting out a PSVR montage. This had no mention of PSVR 2, though.
In a recent Bloomberg report, there is mention of Sony "aiming to release the successor in the holiday period next year." This is currently unconfirmed, but it would make sense.
Maze Theory, the developer behind a number of Doctor Who VR titles, claims they intend to wait for the launch of the PSVR2 before releasing Project Engram. This could mean the hardware will get revealed relatively soon. Now that we're in 2022, it's hopefully the right time for Sony to reveal the next iteration of PSVR. If the company is truly concerned with pushing VR into the future, we need to see prominent support for it.
A recent rumor has been circulating that suggests Hideo Kojima's next game will be on PSVR 2. According to Twitter user OopsLeaks, Kojima Productions is at work on a VR experience with Céline Tricart, a VR filmmaker who has had her work shown at Sundance Film Festivals. Kojima has previously claimed that his team is working on something experimental, so it's possible this will be something unlike anything we've seen him do.
Although we're still without a release date, we know of a few more games coming to PSVR 2. Resident Evil Village will be fully playable on the platform, while Resident Evil 4 Remake will feature content specifically made for it. Other reveals include The Walking Dead: Saint & Sinners Chapter 2, No Man's Sky for VR, and a new trailer for Horizon Call of the Mountain.
PSVR 2 official design
PSVR 2 boasts a black and white aesthetic, matching the color coordination seen on the PS5 console. The front plate and head support plate take on a white hue, while its black comfort pads and back plates compliment it.
It features adjustable scope, lens dial, and a slight weight reduction when compared to the previous headset. It also has a vent that lets air out without fogging up the lens of the headset. Its controllers take on an "orb" shape, hoping to encompass the player's movements in the same way VR exists in a 360 degree space.
PSVR 2 specs
During CES 2022, Sony revealed the specifications of the upcoming PSVR 2 and its Sense Controllers. PSVR 2 will feature an OLED display running at 2000 x 2040 resolution per eye, while offering 4K HDR, six-axis motion sensors, foveated rendering, an IR Proximity sensor and 110-degree field of view. Its panel has a refresh rate of 90Hz or 120Hz, and the headset utilizes intergrated cameras to track the user's movement and the direction they're looking. This means an external camera isn't necessary.
PSVR 2 also features eye-tracking technology, giving developers the ability to tie where the player is looking to an additional input. This could push the envelop for immersion and control during the next generation of PSVR. The addition of headset feedback in the form of vibration is another fascinating change. It's hard to say if this will be positive, but hopefully it can be turned off in the case it causes headaches for users.
Sony is taking its technical prowess with the DualSense controllers and applying this to its new VR controllers. With the additions of adaptive triggers and haptic feedback, much of what made the DualSense so innovative can now live on in VR. These controllers also features an "orb" shape with a wide ring hovering around the user's hand. That ring is what tracks the location of the controller, and finger touch detection allows you to make natural gestures with your hands without having to press any buttons.
PSVR 2 features
Sony revealed a collection of new features for PSVR 2 that make it safer for everything but my wallet. These features include a see-through view, virtual reality broadcasts, a customized play area, and the ability to swap between VR or Cinematic modes.
There is a camera atop PSVR 2's headset that displays its footage directly on the screen. It's a great way to look at your surroundings without taking the headset off, and will certainly make gaming more convenient, especially when you're without your controllers or need to look around the room quickly. This can be done by pressing a button on the headset itself, or through the PSVR 2 menu card's "View Surroundings" option. It gives you a bit more control than the comparable features on the Quest 2.
Not only will the PSVR 2 scan the room you're in, but players can manually set the boundaries of the room with the sense controllers. It allows you to draw the borders of your space, so when you get too close it'll warn and encourage you to take a step back so as to not bang into anything. VR is great, but safety concerns are among my biggest worries for never getting one, so these features should help.
The user can also broadcast their gameplay while simultaneously using the PS5 HD Camera to show themselves on screen. This should be great for streamers who want to display their physical movements while streaming a game in VR. The final thing shown off is that non-VR games can be displayed on the headset in Cinematic Mode, which essentially allows you to play those games through the VR screen. The blog also suggests we'll hear more about the "launch date and additional games" soon.
PSVR 2 rumors
Sony filed a patent in 2019 for a "VR sickness reduction system, head-mounted display, VR sickness reduction method and program that can further reduce VR motion sickness." This patent seemingly intends to make the VR experience far smoother by using an "oscillating unit capable of oscillating the head of the user" and "a display control unit that causes the display unit to display a moving image showing a state viewed from a viewpoint, and acceleration of the viewpoint in the moving image displayed on the display unit." There will also be a "swing control section that controls swing of the swing section according to the situation."
This means the display within the VR headset will try to more accurately emulate what actual movement feels like to convince the brain that they're experiencing natural movement. This could help reduce motion sickness, but patents can easily be disregarded and never utilized, so we'll see what happens.
Another patent filed in 2020 indicates that Sony wants to develop a technology that can allow users to experience sporting events live within a seat. It's called "Insertion of VR Spectator in live video of live event," and the image for the patent shows people entering their VR headset to view some sort of live event without actually being there.
Sony also was approved for a patent in 2019 that could show the PSVR 2 tracks eye movement and head movements. This patent describes that the PSVR 2's "image identification determines two images for use in the generation of left- and right-eye parallax images from a plurality of viewpoint images stored in an image storage in accordance with the user's gaze direction and the binocular inclination angle." This could greatly increase the depth of each image and allow for the rotation metrics to be far more accurate to how the user moves.
And finally, Sony's thinking about adding a feature that will allow PSVR 2 users to experience their friends playing a game by being a spectator within the world. This patent was filed in 2018. The example Sony uses shows a user playing a racing game with a group of spectators watching from behind a railing. Normally, they'd be NPCs, but if a friend joins the game, they can take their spot within VR and watch as the player speeds by. Once again, patents are merely representative of ideas the company has and not what we might see in the final product, so it's unclear if this is what we can expect out of PSVR 2.
A new PSVR patent also suggests that the next edition of the technology would include haptic feedback similar to that found on the DualSense controller. How exactly this would be used (and how effective it might be) is unknown, but it's definitely a fascinating prospect.
In an interview with Wired, Sony's Lead System Architect, Mark Cerny, confirmed that the current version of PSVR would be completely compatible with PS5. "I won't go into the details of our VR strategy today, beyond saying that VR is very important to us and that the current PSVR headset is compatible with the new console."
We can also possibly see a new VR game out of Rockstar according to a LinkedIn post that suggests the company is looking for "Senior Programmers, Engine Programmer, Designer and Animator." Furthermore, as Resident Evil 7 was fully playable in VR, we can expect Resident Evil 8 to follow its lead.
Sony is also currently looking to hire new team members to work on VR technology, according to a recent job listing. This could be PSVR 2, although it's currently hard to tell. All we do know is that it's most certainly related to VR.
Another patent that went relatively under the radar suggests that Sony is looking into assisting glasses wearers who intend to use PSVR. While it could just be a patent with no intention to be produced, Sony's patent refers to "prescription glasses with eye gaze tracking and electro optical signaling to a HMD."
Survios, developers of VR titles such as Raw Data, Sprint Vector and Creed: Rise to Glory, claim it is putting its "hopes on PSVR 2 and what PSVR 2 is going to bring to the platform." However, it's hard to tell if the studio knows anything about the product itself or if they're just making predictions.
Digital Foundry also shared some information suggesting that PSVR 2 will be powerful. "We've seen some leaked specs, and it looks good," says Richard Leadbetter. He continues, "we've seen some other specs, which haven't been leaked, which make it look even better."
Some believed that a recent Sony patent was depicting a design for the new PSVR 2, but it was actually the hardware for the Ghostbusters AR Experience available in Ginza Park at the Sony building last month.
PSVR 2 price
For insight on PSVR 2's price, we need to consider that the original headset launched at $399. It's unlikely that Sony will make it any more expensive, as this was already considered quite a steep price for a headset with a limited library. Even then, PSVR currently retails at $299, although you can find some deals that chop off an extra $40 or $50.
Considering the PSVR 2 will likely boast a handful of intuitive design choices and features, it's unlikely that Sony will price it at $299. Instead, we can probably expect the console to launch at the same price as its predecessor: $399.
To provide further context, some of the best VR headsets range anywhere from $399 to $800. For example, the HTC Vive Pro will cost you $799. However, HTC's headsets have been targeting enterprise markets as of late. The PSVR 2's real competition will come from Facebook and Oculus. The past few years have seen the company release the Oculus Rift S and Oculus Quest which both cost $399 and offer better graphics and a wider mix of games and apps. And the Oculus Quest takes things a step further going completely wireless and throwing hand-tracking technology into the mix. If Sony tries to market its hardware as something on a similar level as the Oculus headsets, based on upgraded specs, it could get away with pricing it this high. Then again, PS gamers expect cheaper hardware given the limited library of VR games.
PSVR 2 specs
As previously reported, Sony revealed the official name of its upcoming VR headset for PS5, PlayStation VR2, at CES 2022, along with new details about the display, Sense controllers, and an all-new Horizon VR game coming exclusively to PS VR2.

Sony shared in-depth details about the PS VR2's specs, with the headset offering 4K HDR, 110-degree field of view, and foveated rendering. The OLED display also boasts 2000×2040 per eye resolution and frame rates from 90Hz to 120Hz. What's more, it's all connected to the PS5 via a single-cord USB-C setup.

According to the PlayStation blog post, the VR headset is equipped with four integrated cameras to track players and the Sense controllers, along with IR camera for eye tracking per eye. There will also be vibration on the headset, although not the haptic feedback that's found on the controllers.

"PS VR2 Sense Technology combines eye tracking, headset feedback, 3D Audio, and the innovative PS VR2 Sense controller to create an incredibly deep feeling of immersion," SVP Hideaki Nishino of Platform Experience at Sony states. "Headset feedback is a new sensory feature that amplifies the sensations of in-game actions from the player."

With the haptic feedback, trigger effects, six-axis motion sensing system, finger touch detection, and position tracking found in the Sense controllers, Nishino says gamers will "feel a character's elevated pulse during tense moments, the rush of objects passing close to the character's head, or the thrust of a vehicle as the character speeds forward." Plus, unlike the Oculus Quest 2's controllers, the PS VR2 boasts built-in lithium-ion rechargeable batteries.

Japan Display, a joint venture owned by Sony, Toshiba and Hitachi announced in 2018 that it was developing 1,001 pixels-per-inch (ppi) displays at a 2160 x 2432 resolution. In a press release on Japan Display's website, the company revealed that it "not only features high pixel density, but also has improved LC response time from 4.5msec to 2.2msec which helps to reduce motion blur." The company continues on about how its display "is able to operate at 120Hz refresh rate" and that it will "contribute to minimize system latency."
It's also possible that PSVR 2 could be entirely wireless. When Sony released a slightly upgraded PSVR, it made the chords less disruptive and frustrating to handle. As this change made the headset easier to use, it makes sense that the next logical step would be to forego wires entirely. This would also allow PSVR 2 to compete more closely with the Oculus Quest (you have to buy an adapter to go wireless with the Vive), which comes standard without wires.
Additionally, we expect the PSVR 2 to have some form of room tracking to more accurately follow the user's movements and actions. This isn't necessarily guaranteed, but it would allow the headset to be as successful as those from competing brands. It could also help the PlayStation 5 keep up with third-party VR titles, which require room tracking to function at optimal performance.
Sony also patented a new "Controller Device," which clearly looks like it will be used for PSVR 2. This controller intends to improve movement functionality and tracking. This is only a patent so it's unclear what the full version will look like, but it gives us a general idea of what we can expect.
PSVR 2 what we want
Most of all, PSVR 2 needs to ensure that players have access to an extensive video game library to justify the price of a VR headset. While the original PSVR had quite a few fun games to mess around with, it paled in comparison to what's available on PCs with HTC or Oculus headsets. This could change if PSVR 2 increases its functionality as much as we expect it to, allowing for the PS5 to better support more demanding third-party titles like Half-Life: Alyx.
The PSVR 2 will soar if it receives the wireless functionality we are expecting. Getting rid of wires is the best step to make the system much more immersive. At this point, it's difficult to count how many times I've had to be untangled from a mess of wires while deep into VR.
We also want to get confirmation on whether or not the original PSVR library on the PS4 will be available to play on PS5. Sony's confusing statements are unclear about backwards compatibility, but it would be nice to know whether or not the console can handle this generation's VR titles.
With the release of the fantastic and affordable Oculus Quest 2, the PSVR 2 has a lot to compete with. Sony definitely needs to step up its game for the next iteration of its virtual reality hardware.
Stay in the know with Laptop Mag
Get our in-depth reviews, helpful tips, great deals, and the biggest news stories delivered to your inbox.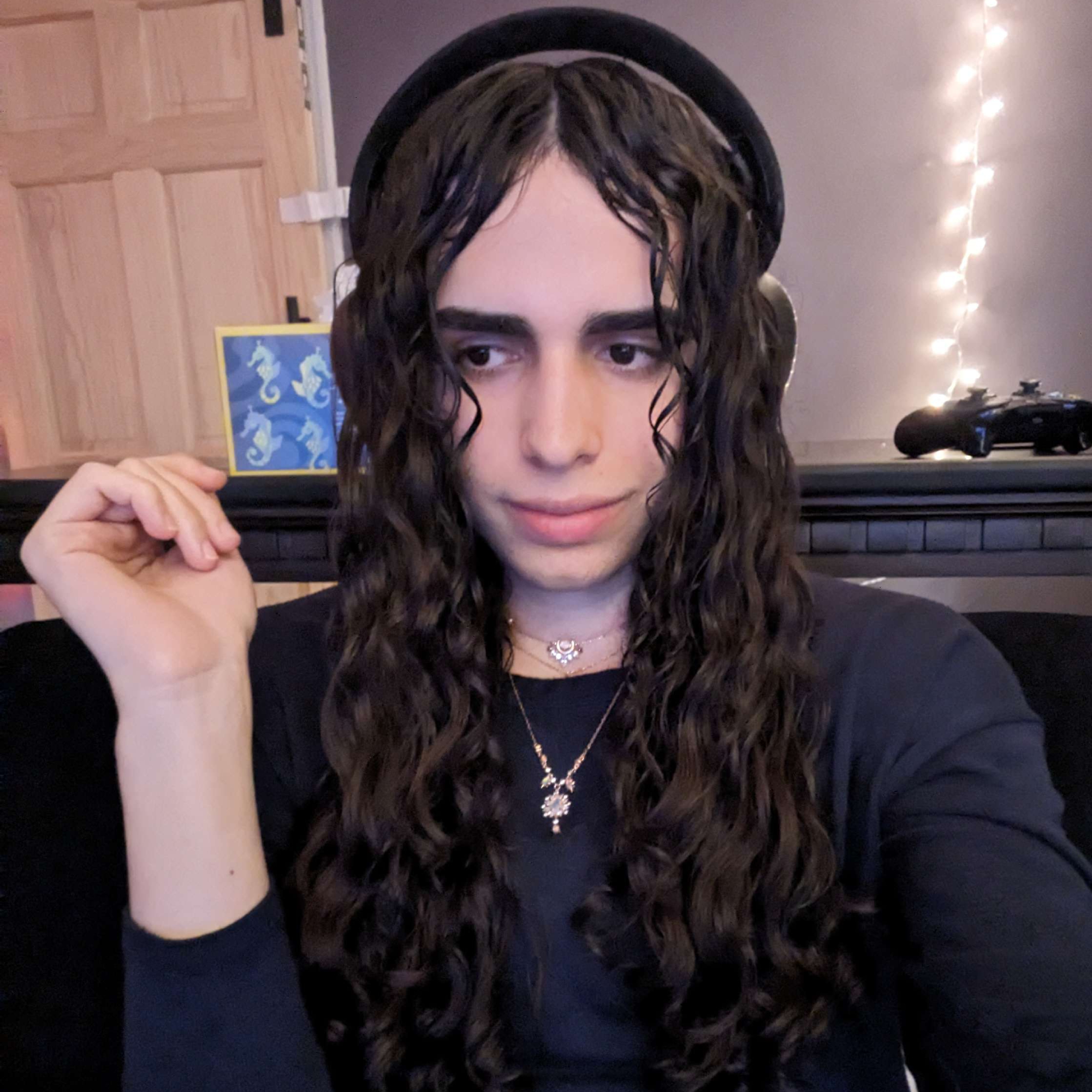 Self-described art critic and unabashedly pretentious, Momo finds joy in impassioned ramblings about her closeness to video games. She has a bachelor's degree in Journalism & Media Studies from Brooklyn College and five years of experience in entertainment journalism. Momo is a stalwart defender of the importance found in subjectivity and spends most days overwhelmed with excitement for the past, present and future of gaming. When she isn't writing or playing Dark Souls, she can be found eating chicken fettuccine alfredo and watching anime.