Microsoft Edge may get a cool new feature that excludes MacBook users — here's why
There are new flags to play around with in Edge Canary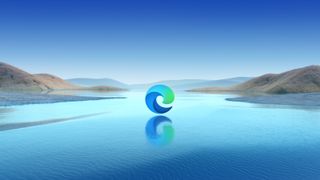 (Image credit: Microsoft)
If you're a Windows Insider with Microsoft Edge Canary downloaded on your computer, you'll have access to a few exciting new flags today. An X user (@Leopeva64) discovered a new "Handwriting to Text" flag and multiple new FedCM flags that bring extra privacy features to Edge.
Microsoft rolls out any new features to its Canary version of Edge first, and then once all the kinks are worked out, most features make their way to the public version of Edge. So if you're anxious to try these new features (and many more), you can quickly become a Windows Insider for free and download Edge Canary.
Read on for a brief overview of what these new flags entail, and which devices you can hopefully use them on when features roll out publicly.
Handwriting to text may require a pen or stylus
This new feature in Edge Canary will be reserved for Windows laptops that support handwriting input via a stylus or your finger — at least in the beginning. As with other Edge Canary features, this handwriting-to-text feature could roll out to Edge Beta Android app users or people involved with the iOS TestFlight Beta, and eventually to public Edge users on all devices that support handwriting input.
In the image posted by @Leopeva64 on X, the text attached to this new feature reads "Allows inking via pen to be converted into typed text on most input fields in Microsoft Edge. This is available on devices where handwriting is supported." The flag's description also notes that you'll need to search "Use your handwriting to enter text" in Windows settings to see if Handwriting to Text is enabled on your device.
There are several new flags in Edge Canary:https://t.co/2bUp7MtCZN. pic.twitter.com/Bj52qxjnQqAugust 18, 2023
Whether you're able to use your finger as a handwriting input may depend on your device's compatibility with Edge and its settings. For example, on my Lenovo Yoga 9i Gen 7, I can use my finger or a stylus to type in any text box within Microsoft Edge Canary. However, some devices may require a stylus or pen in order to use this feature, which would leave Edge users on MacBooks in the lurch.
Right now, this feature is hidden behind a flag within Microsoft Edge Canary on Windows computers. You'll need to make sure you have Edge Canary downloaded, and then you can navigate to edge://flags in the browser's address bar. Search for "Handwriting to Text," and use the dropdown menu to the right to switch from Default to Enabled. Then, you'll be able to use handwriting instead of typing in most text boxes within the Edge Canary browser.
In addition to this exciting handwriting feature, it also appears Microsoft may be adopting FedCM (Federated Credential Management) proposals to bring extra security and privacy features to its users. If you head to edge://flags and search "FedCM," you can look through all the unique privacy and security features you can enable.
It's not clear when these FedCM privacy features or the handwriting to text functionality will be brought to Edge on all devices. For now, only Edge users through Windows get to take part in the fun.
Lately, Microsoft seems to be all about improving user experience. There are exciting features coming to Window 11's next update, including improved Live Captions and bonus voice commands, and Windows Insiders can finally remove unwanted bloatware taking up valuable storage space.
Category
Back to Ultrabook Laptops
Brand
Processor
RAM
Storage Size
Screen Size
Colour
Condition
Price
Stay in the know with Laptop Mag
Get our in-depth reviews, helpful tips, great deals, and the biggest news stories delivered to your inbox.