Ubisoft Forward 2023: Star Wars Outlaws, Avatar: Frontiers of Pandora and more.
Here's everything that happened at Ubisoft Forward 2023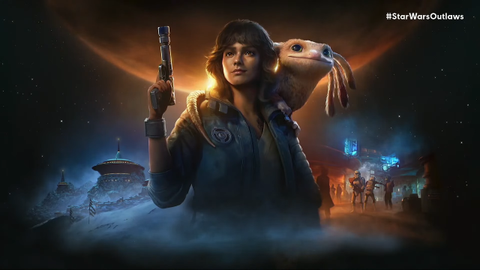 (Image: © Ubisoft)
Refresh
The Ubisoft Forward 2023 show is an hour and a half away. Be sure not to miss the show on Twitch or YouTube, and if you can't make it, we'll be updating this article frequently with all the latest updates from the company.
The pre-show is beginning now! Be sure to tune in on Twitch or YouTube not to miss the most exciting announcements of the pre-show!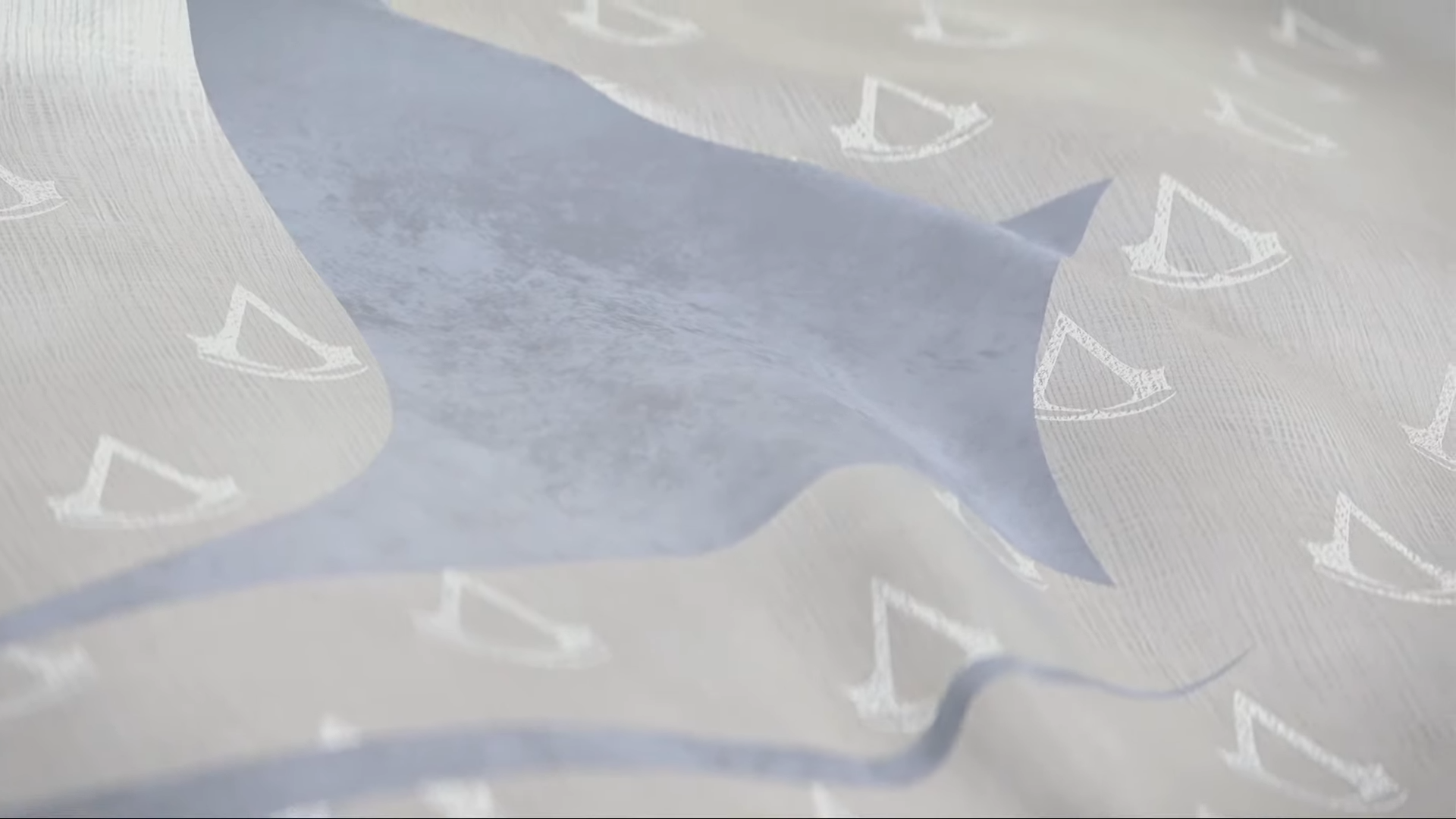 In the pre-show a bunch of Assassin's Creed symbols over a cloth is being shown now alongside epic orchestral music in the background. It almost certainly implies we're going to see some Assassin's Creed today.
The first aspect of the pre-show goes over what's been going on throughout Rainbow Six: Siege lately, with new operators, maps, cross-play and cross-progression, anti-cheat and other updates.
A Rainbow Six: Siege eSports film called Siege to Win is being advertised now.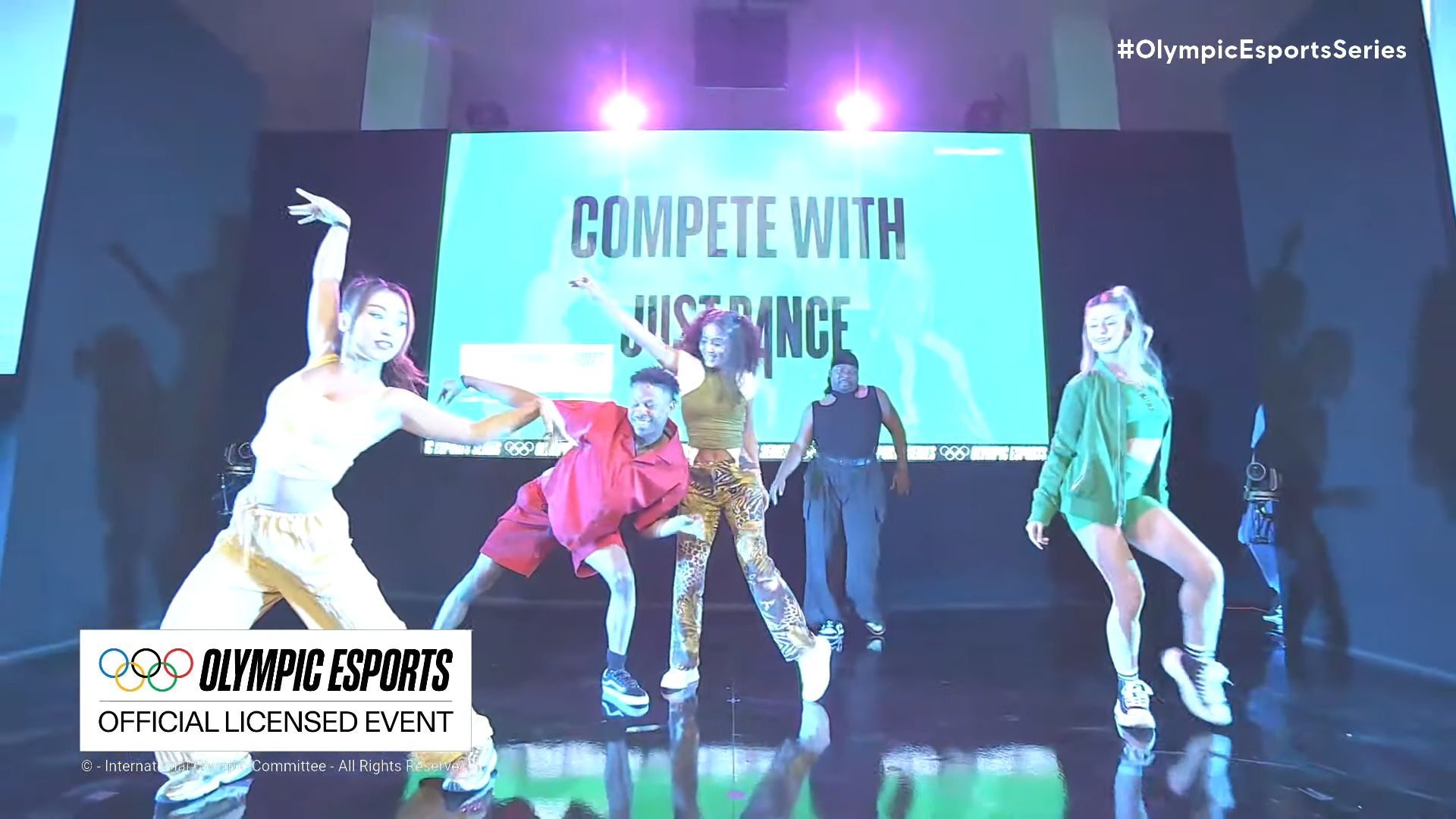 Just Dance 2024 is being shown off now. We're starting with the dance officially licensed by Olympic eSports. It's coming October 24.
Avatar: Frontiers of Pandora was shown next. We open with wide environmental shots of the world of Pandora before giant flying copters fly through and land with their mechanical machines and burn everything down. We play a character who is "trained" in the human's technology, and now wakes up after 15 years.
We see the player running around in first-person throughout the world, flying through the environments, exploring huge gorgeous environments just like the films. We then see lots of first-person gameplay of the player shooting arrows and using guns to defeat gigantic machines. James Cameron has appeared and is talking about the Avatar series. It launches December 7th.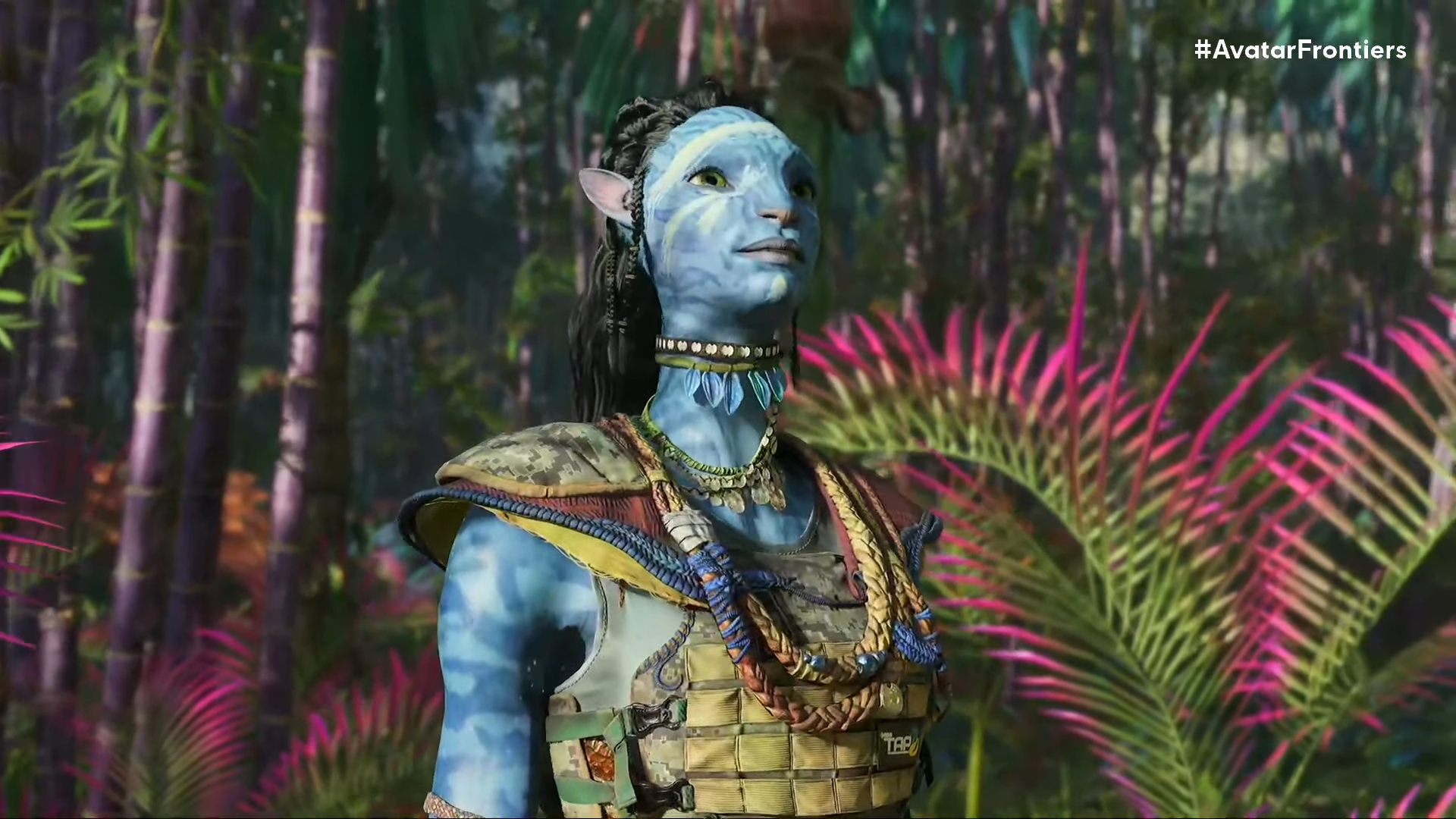 Avatar: Frontiers of Pandora then received an in-depth gameplay trailer. We see the protagonist flying throughout forests as tons of gorgeous creatures greet them. RDA abducts the player and other Na'Vi, and eventually you grow up in a foreign world that has changed much since you were put to sleep.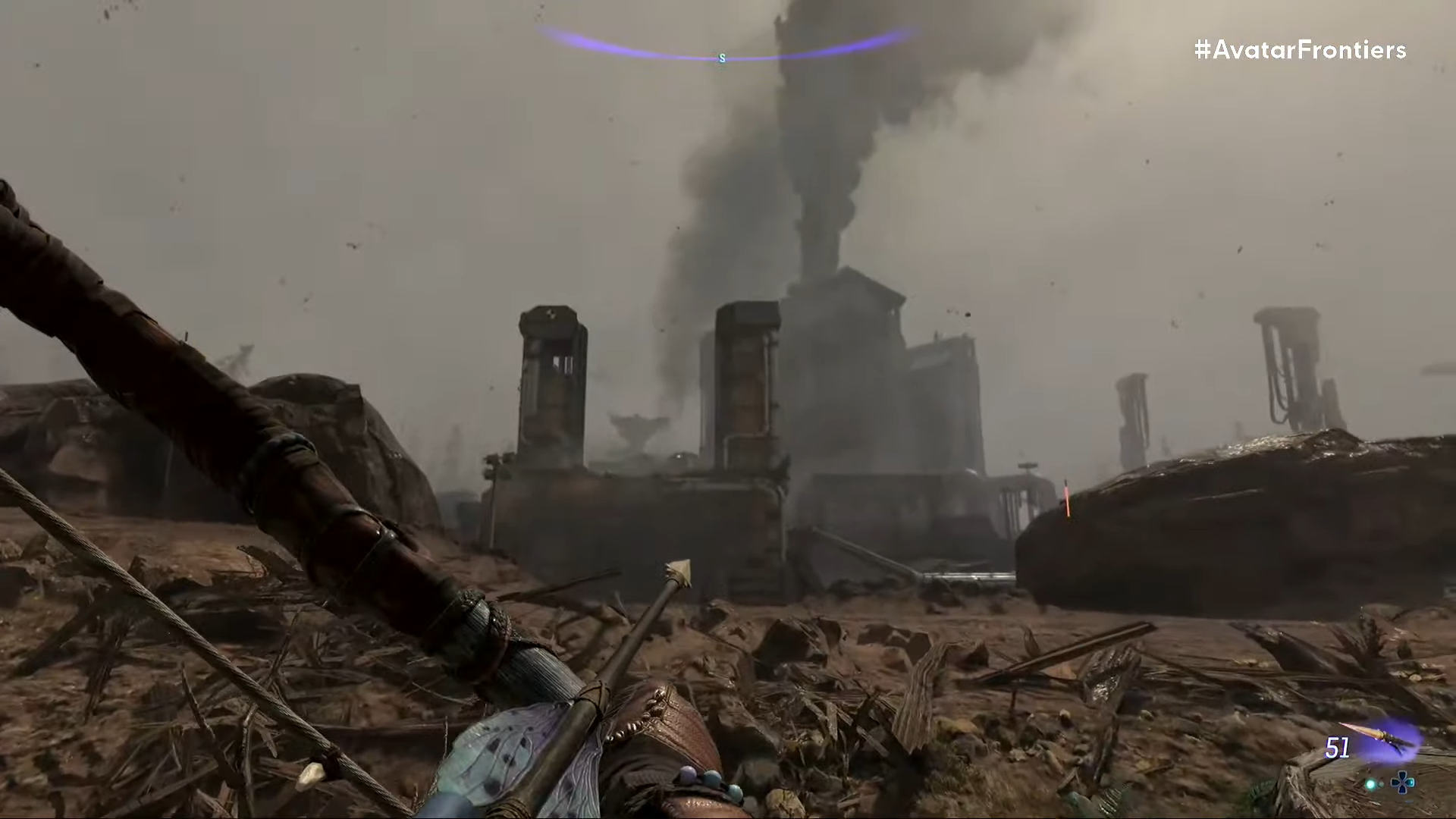 Tons of different factions exist throughout the environments, and players will receive an Ikran to tame and name as your own. The developer commentary is going over the different regions, combat styles, and how battling against enemies will work in the game.
A quick cut of shots showcasing XDefiant is being shown off now. It's a high-octane competitive first-person shooter. The game is planned to launch later this summer, with another test starting on June 21 and ending on June 23. It's available on PC, PS5 and Xbox Series X|S. Year 1 will feature four new factions, 12 weapons and 12 maps added throughout it.
Prince of Persia: The Lost Crown is being shown off next. We're seeing a cinematic trailer opening with the protagonist finding a bow before being tossed across the world and facing off against tons of huge creatures. It launches January 18, 2024.
We're being given a rundown of the story, as the player's group is sent on a mission to battle a wide selection of great foes. The player must find Prince Hasan within a land of hostile monsters. Tons of platforming, mid-air dashes, time manipulation and metroidvania-esque systems where players have to retread the world. The player is constantly dodging through the world and slashing through tons of enemies.
Captain Laserhawk: A Blood Dragon Remix is being shown off now. It'll be an animated series based off of Far Cry 3: Blood Dragon. It's launching later this year.
The Division: Resurgence is being shown off now in a cinematic trailer. It's the mobile Division game. It's launching Fall 2023.
Skull and Bones is being performed now by a band called Homefree. Throughout these moments of music we're seeing interspliced clips of Skull and Bones gameplay, showing ship fairing, naval combat and more. Closed beta goes back in August 25 to 28.
Mario Rabbids' Rayman DLC is coming to Sparks of Hope later in 2023.
A new The Crew game is being shown off now, it's called Motorfest. The cinematic trailer showcased tons of cinematic racing footage. Motorfest is set all throughout Hawaii. Playlists are the main aspect of the game, which offer different aesthetic styles. Players drive through cities, huge forests and beaches. Closed beta begins July 21 and ends July 23. It launches September 14.
Assassin's Creed Nexus is being shown off now. We're seeing a pre-rendered animation of the player in the first-person going throughout the worlds of Assassin's Creed 3, Odyssey, Brotherhood and more.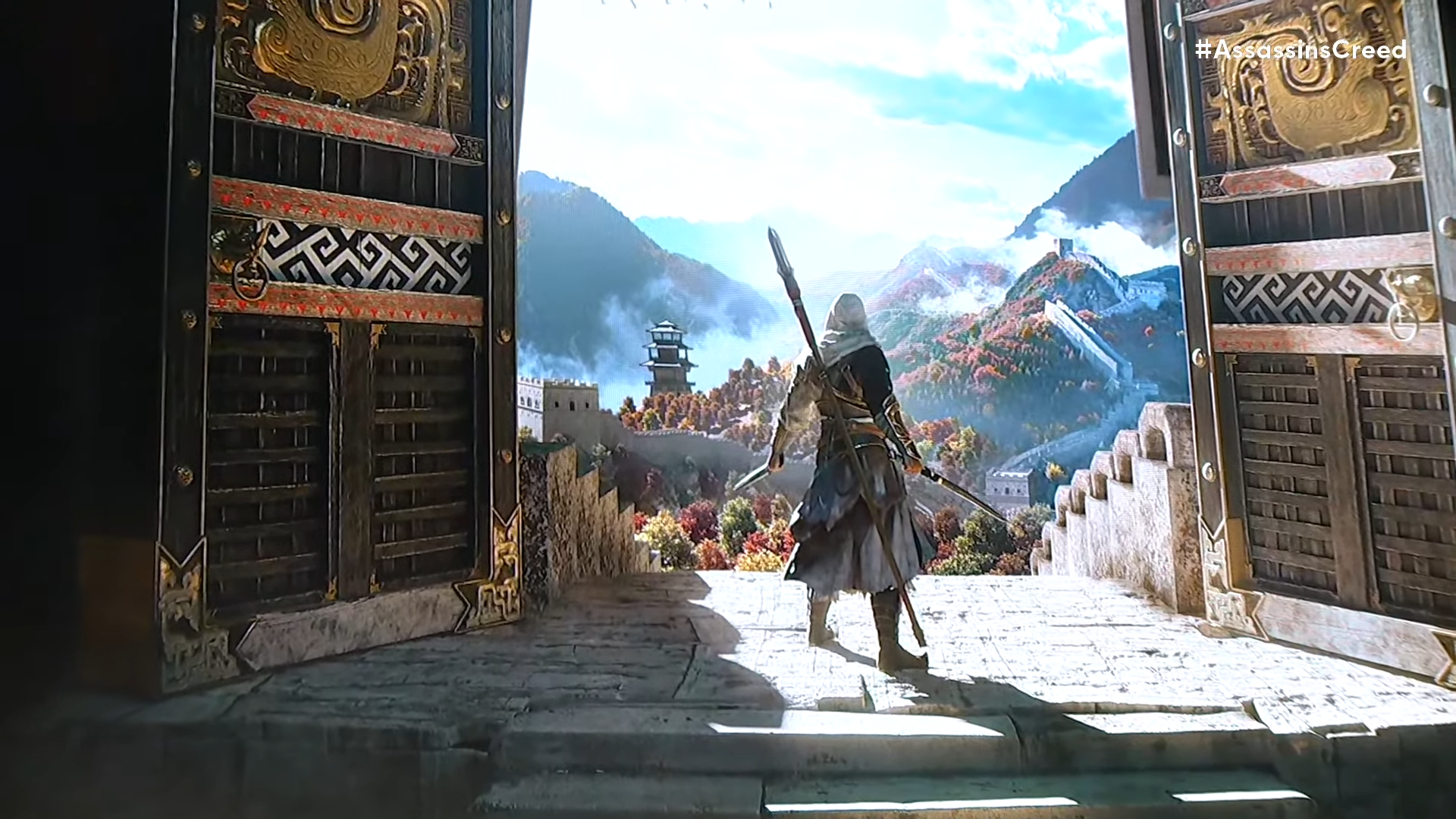 Assassin's Creed: Codename Jade is also being discussed now, the mobile title in the series. We see a cinematic trailer before tons of huge environments are shown off in wide-shots as we see the player use huge axes and such. You can register now for the closed beta.
Assassin's Creed: Mirage is being shown off now, an homage to the original series by focusing on stealth and assassination elements. We were greeted with a story trailer which shows the protagonist nearly assassinated before being saved by an assassin. We see the player being trained to become an assassin afterwards. It's launching October 12.
Afterwards, we are given a gameplay walkthrough. We see the protagonist jumping across the rooftops and such before assassinating his target and running throughout the whole city. We then see the protagonist looking through the tools menu, unlocking a blowdart afterwards.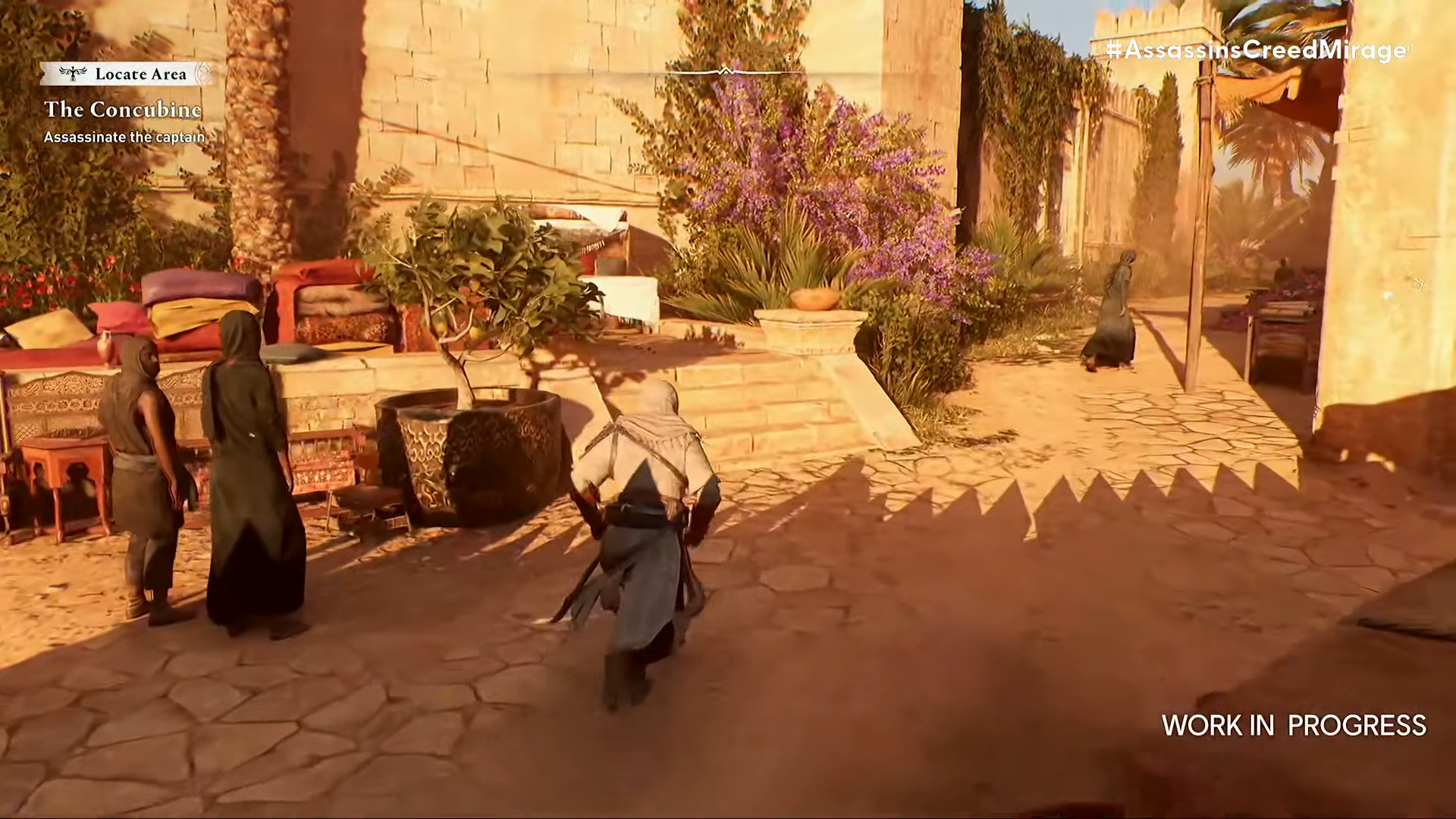 We then see five options for missions, before the player passes time throughout a gorgeous corner of the city. Players can then look up in the sky using their eagle, who swiftly gets shot at, before jumping over a wall. We see the player blend in with the crowd before stealthily killing two guards, and then distracting one to assassinate another from behind. We then see the player scale into the palace before targeting multiple enemies at once and assassinating all three of them instantly.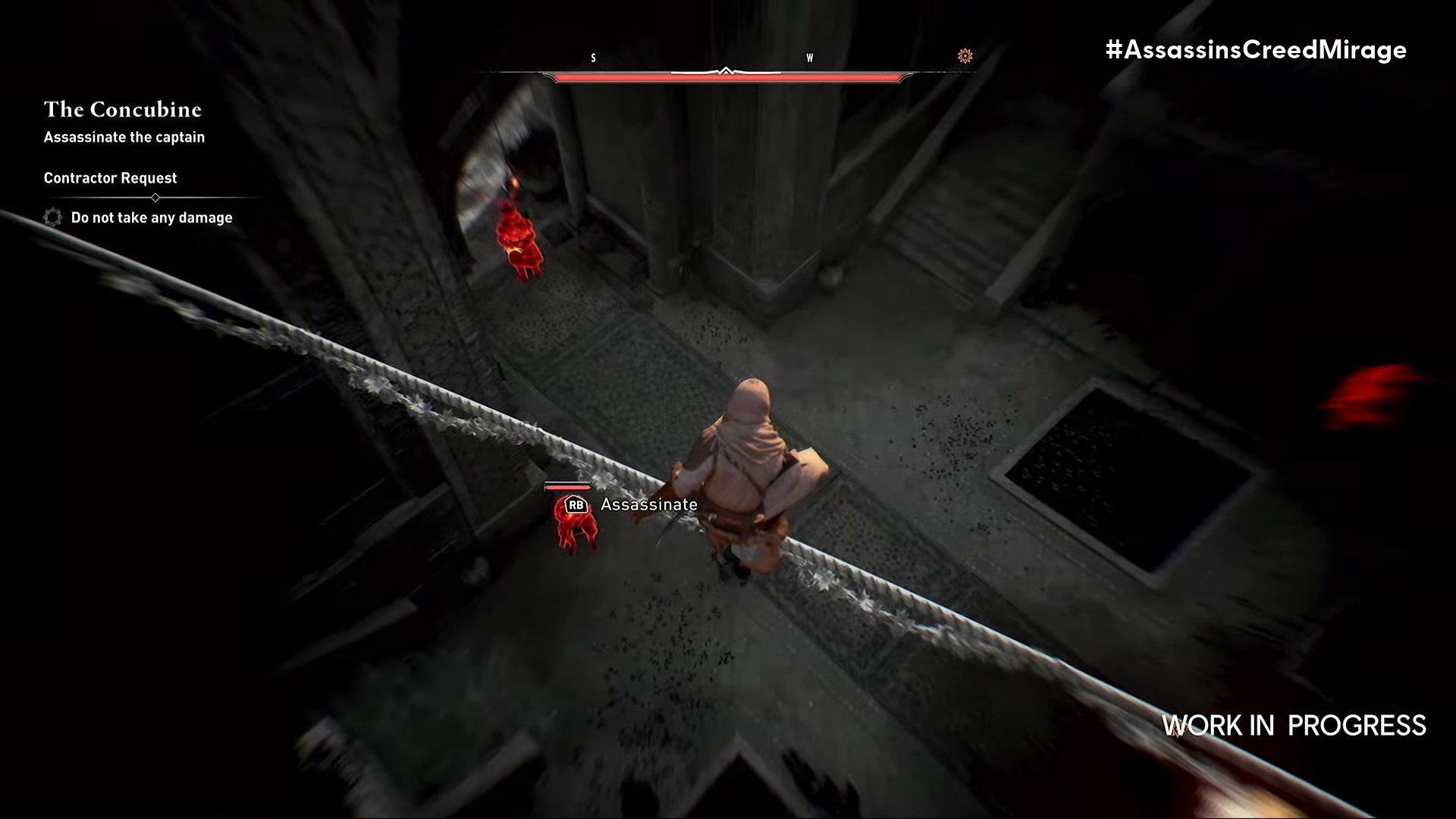 We see the player jump down from a rope before assassinating his target and swiftly escaping out of the area, assassinating more enemies along the way.
The show then gave us a big look at Star Wars: Outlaws. The game takes place in a tumultuous period of history, with bandits running rampant, including the protagonist. The player has to perform the most dangerous heist ever, all while running away from the imperialists.
We then get our first gameplay trailer for Outlaws. It opens with a classic shot of the galaxy before we zoom out of a stone on a table. We see our cute little companion grab a gem before handing it to the protagonist. We go into the shoes of the protagonist before punching an enemy out.
We order our little friend to click a button and it moves a giant crate towards the player before they jump on it. We then see the player get discovered before pulling out a gun and firing against tons of enemies. The protagonist jumps out of the window and jumps in a scooter before flying off while being chased by tons of firing at the protagonist.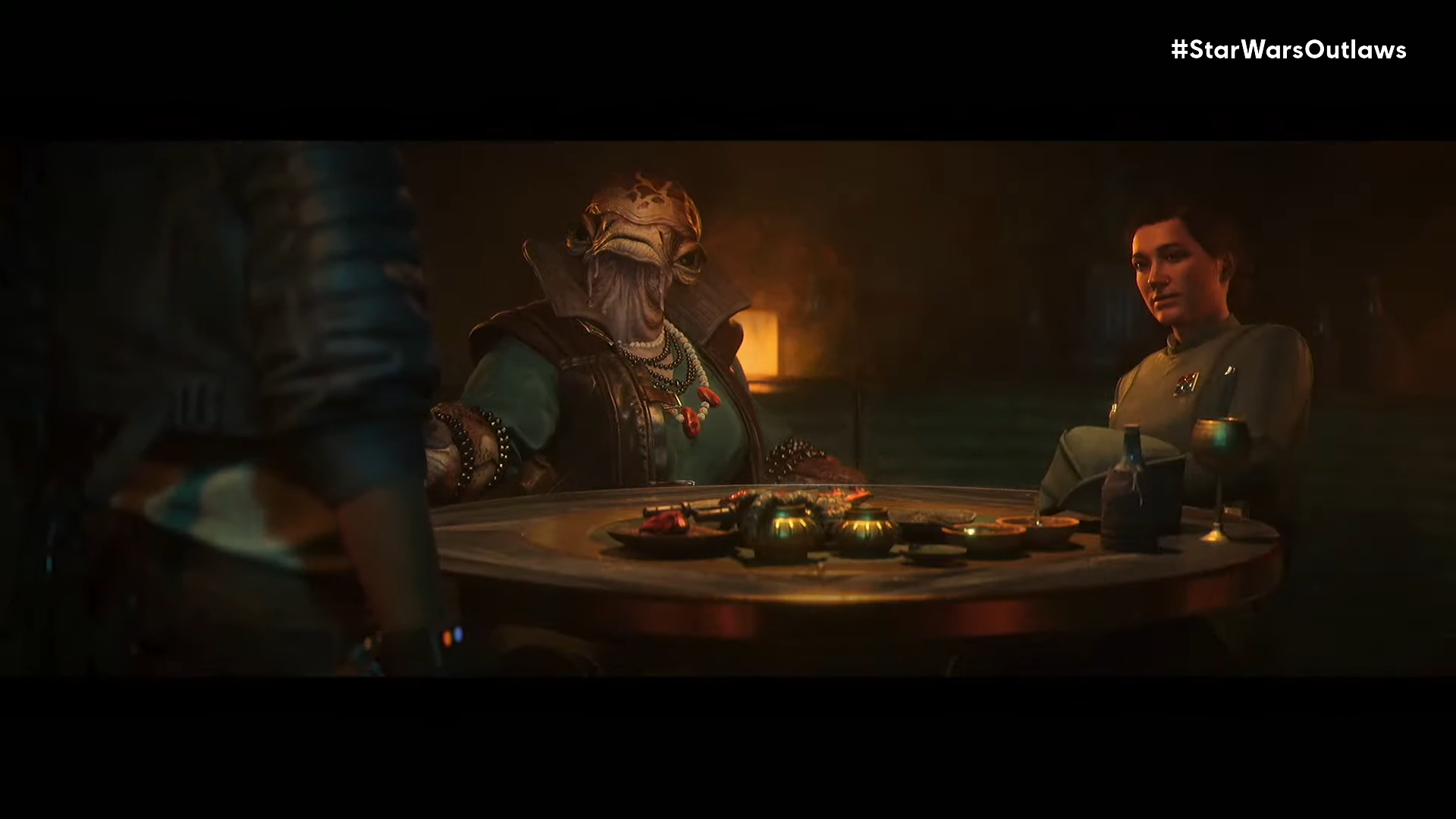 We see the protagonist enter a bar before meeting with a bunch of other characters, specifically her droid companion. We see the player choose between bribing the empire officer or not. We see the player enter a ship and begin to fly into space and fly through a wrecked asteroid field before jumping into hyperspace.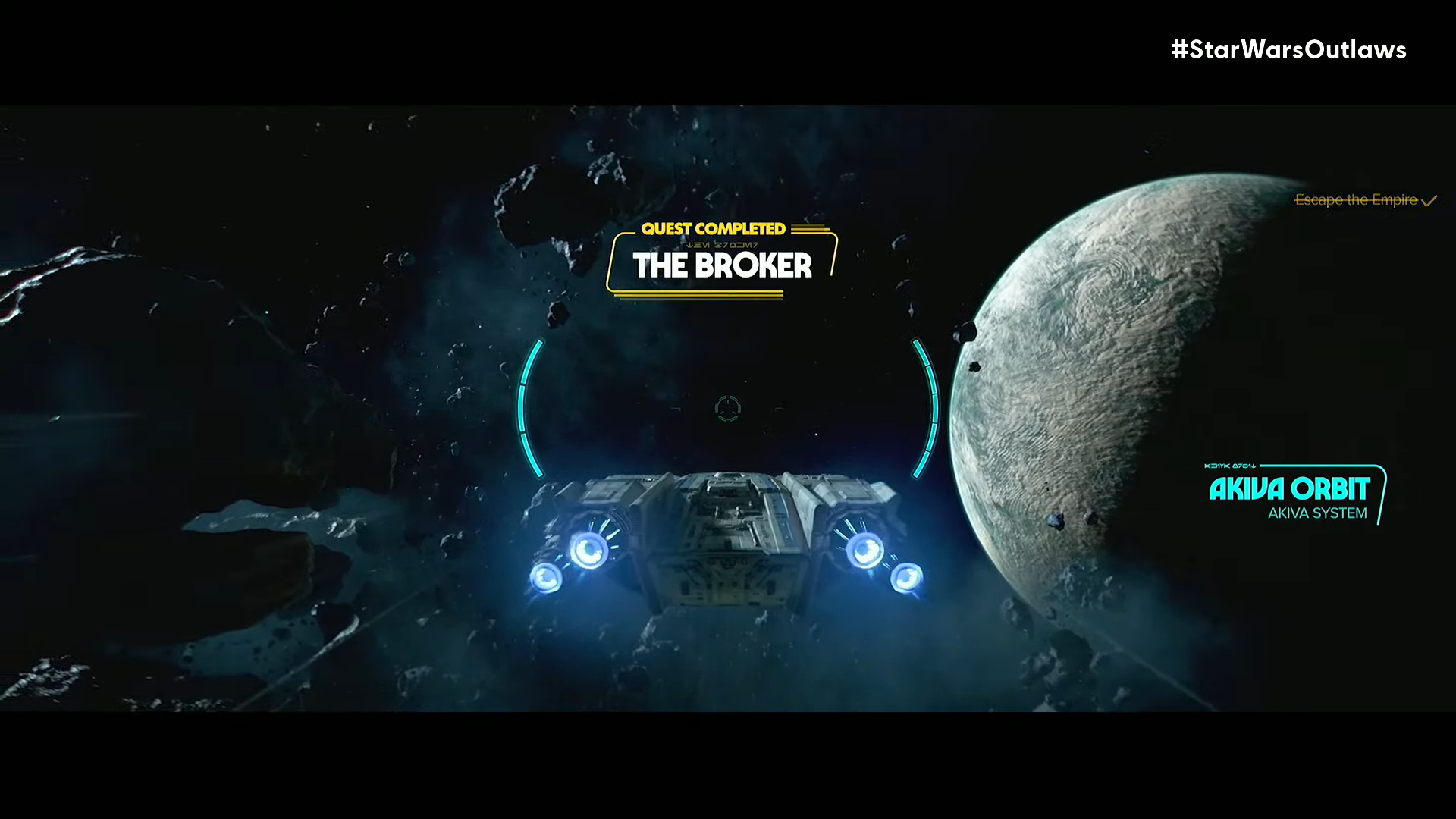 Stay in the know with Laptop Mag
Get our in-depth reviews, helpful tips, great deals, and the biggest news stories delivered to your inbox.
Thank you for signing up to Laptop Mag. You will receive a verification email shortly.
There was a problem. Please refresh the page and try again.