Skull and Bones: Everything we know so far
Skull and Bones will come out eventually, right?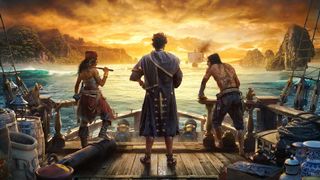 (Image credit: Ubisoft)
Skull and Bones is Ubisoft's upcoming pirate adventure, allowing players to sail their ships across the seas, hunt for treasure and challenge other players in naval duels. The game was inspired by Assassin Creed IV: Black Flag's incredible success, and copies some of Sea of Thieves' multiplayer homework for good measure.
Fans have been desperate for a new entry that resembles Black Flag, so the game has been on the community's radar since it was first revealed back in 2017. Unfortunately, Skull and Bones has disappointed some in the years leading up to its launch, and there is serious doubt on whether or not it'll even launch. So without further ado, here's everything you need to know about Skull and Bones.
Skull and Bones release date
Skull and Bones is currently set to launch sometime during Ubisoft's 2023 fiscal year, which could be anytime between April 2023 and March 2024. This is a pretty vague window, so it doesn't mean much at the moment. But it's also difficult to be certain whether even this is true considering how many times Skull and Bones has been delayed.
Skull and Bones' first launch date was sometime during Q3/Q4 2018 before it was vaguely delayed to 2019. Afterwards, it was pushed back to March 2020 and then quickly pushed further back into April 2021-March 2022's fiscal year. Shortly after this, Ubisoft revealed that it would be rebooting Skull and Bones, which would only add to the time we'd spend waiting to see it.
By the time 2021 came around, Ubisoft pushed it back once again to the April 2022-March 2023 fiscal year before it finally received its first definitive release date of November 8, 2022. Unfortunately, just a couple of months before it would be launched, the game got pushed back to March 9, 2023. Fans were pretty confident this would be the final date, but just recently, Ubisoft revealed that it would once again delay the game into another April 2023 to March 2024 fiscal year window.
Skull and Bones has been delayed six times, and three of those times have been vague launch windows revolving around the company's fiscal year, which is a serious red flag that's leaving many doubtful the game will even launch during this promised release date. The one thing that makes this time different (potentially) is that the game has been properly played by influencers and testers, and we've seen plenty of gameplay by now. Perhaps this will be the final delay we see.
Skull and Bones gameplay
Skull and Bones focuses on naval-only gameplay that sees the player commanding a ship out in the open seas. There is no ability to detach from your vessel and explore the various islands of the Indian Ocean on foot. Instead, you essentially are your ship, and it's the place where you'll be doing all of your treasure hunting.
This has garnered mixed reactions from fans, especially those who were looking for a faithful continuation of what Assassin's Creed IV: Black Flag accomplished. Players can, however, leave their vessel when located at hub areas, allowing them to interact with other players on foot. These interactions are pretty simple, as you can emote with each other and probably have some small chats.
Death (getting your ship destroyed) results in a loss of a majority of cargo, but you do have an opportunity to return to the wreckage and try to get it back. Other players can also steal what you've left behind, so if you're not quick enough, you'll likely be left frustrated.
The goal of Skull and Bones, akin to most pirate games, is to bolster your reputation throughout the uncharted seas and collect as much treasure as possible. Ubisoft is turning this into a mechanic called Infamy, which unlocks new missions and upgrades as you gather more. Infamy is earned by completing contracts, treasure hunts, investigations, or just through exploration.
Skull and Bones also features resource gathering and crafting systems. The player has to park their ship next to an island and interact with whatever resource they want, like trees or ore, to begin collecting it. Crafting is used to improve your ship in defense and attack power, with the game also featuring various weapon types like flamethrowers and rocket launchers.
We're aware of three ship types at the moment, which include Cargo, Navigation and Firepower ships. They're all pretty self-explanatory, with Cargo allowing for greater cargo space, Navigation being lithe enough to outrun enemies, and Firepower focusing on dealing the most damage possible.
Players can hunt trade ships for cargo, but they only receive a small portion of that cargo by destroying a ship. Instead, they'll have to board the ship and steal it out from under them. However, if you catch the attention of privateers (pretty much this world's version of the police), you could have your ship destroyed and cargo lost at sea.
Skull and Bones setting and story
Players begin stranded ashore after a shipwreck, where everything in the world wants them dead. Skull and Bones is set within the Golden Age of Piracy in a world "inspired by the Indian Ocean." The player starts with little to nothing, deemed as a simple outcast, and must build themselves up throughout the dangerous seas.
Ubisoft has previously made it clear in an interview with True Achievements that Skull and Bones is "not a narrative-driven game." The focus revolves around the player creating their own story and encounters as a pirate, but that doesn't mean the game will be completely without a narrative. Game Director, Ryan Barnard claims that "there is an underlying story to the game with which we build the entire world lore, but that's not the main focus. We want players to create their own stories and be able to choose the type of pirate they want to be."
Skull and Bones PC requirements
Skull and Bones is pretty far off, so these requirements could change in the future, but here's what we know thus far. Minimum requirements to run Skull and Bones at 1080p on the low preset at a performance of 30 frames per second include an Intel Core i7-4790 or AMD Ryzen 5 1600 processor, Nvidia GeForce GTX 1060 (6GB) or AMD Radeon RX 570 (8GB) graphics card, 8GB of RAM, 65GB of SSD storage and Windows 10.
Recommended requirements to run the game at 1080p on the high preset with a performance of 60fps includes an Intel Core i7-8700K or AMD Ryzen 5 3600 processor, Nvidia GeForce RTX 2070 (8GB) or AMD Radeon RX 5700 XT (8GB) graphics card, 16GB of RAM, 65GB of SSD storage and Windows 10 or 11.
Ubisoft has also put our requirements for playing the game at higher resolutions. Recommended requirements for those who want to play the game at 2K resolution on the high preset with a performance of 60fps includes an Intel Core i7-9700K or AMD Ryzen 5 5600X graphics card, Nvidia GeForce RTX 3070 (8GB) or AMD Radeon RX 6800 (16GB) graphics card, 16GB of RAM, 65GB of SSD storage and Windows 10 or 11.
Running Skull and Bones at a full 4K on the ultra preset with a performance of 60fps requires an Intel Core i5-11600K or AMD Ryzen 5 5600X processor, Nvidia GeForce RTX 3080 (10GB) or AMD Radeon RX 6800 XT (16GB) graphics card, 16GB of RAM, 65GB of SSD storage and Windows 10 or 11.
Skull and Bones pre-order bonuses and special editions
Pre-ordering Skull and Bones provides access to the Hightness of the High Sea Pack, which earns players a notoriety garb and coronation fireworks. The base game is $59.99 on PC, but you'll be spending $69.99 on PS5 and Xbox.
You can also buy the premium edition on PC for $89.99 ($99.99 on PS5 and Xbox), which includes a Premium Bonus Pack featuring The Ballad of Bloody Bones Collection. This collection comes with the Bloody Bones Captain outfit and 11 Ashen Corsair ship ornaments. Other bonuses include two additional missions and an artbook/soundtrack. There's also a Steelbook version available, which also includes everything from the premium version for $109.99 on PS5 and Xbox.
Skull and Bones ray tracing
Skull and Bones will have ray tracing, as highlighted in a PC features trailer shown in 2022. Other features include 4K HDR support, uncapped fps, ultrawide support, DLSS and FSR, and many other in-depth graphic options.
While this may seem like a trivial set of features, it's pretty important for PC users, especially those who are used to some games not giving them what they need. Elden Ring didn't feature ultrawide support and I'll never forget that.
Stay in the know with Laptop Mag
Get our in-depth reviews, helpful tips, great deals, and the biggest news stories delivered to your inbox.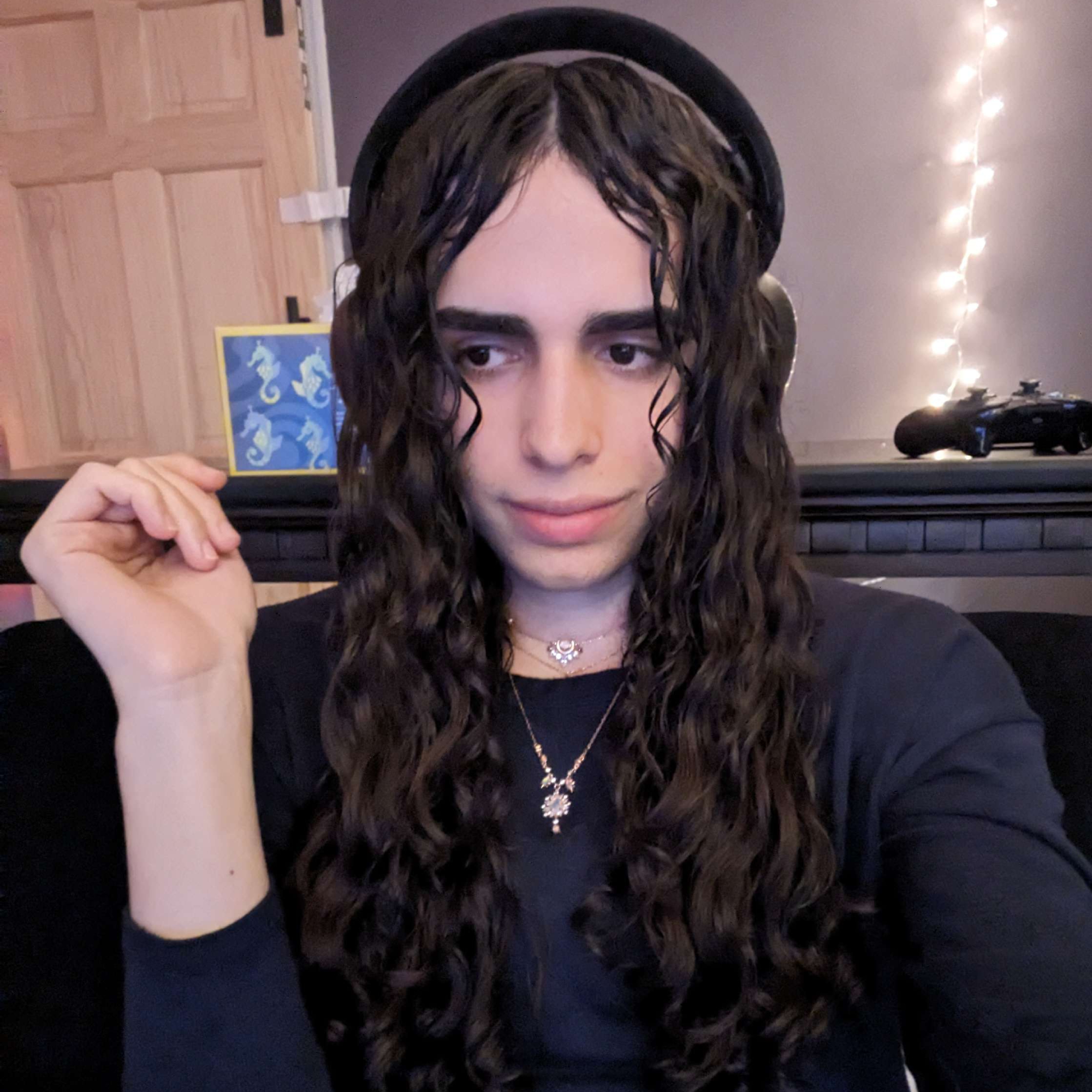 Self-described art critic and unabashedly pretentious, Momo finds joy in impassioned ramblings about her closeness to video games. She has a bachelor's degree in Journalism & Media Studies from Brooklyn College and five years of experience in entertainment journalism. Momo is a stalwart defender of the importance found in subjectivity and spends most days overwhelmed with excitement for the past, present and future of gaming. When she isn't writing or playing Dark Souls, she can be found eating chicken fettuccine alfredo and watching anime.