The Shure SM7dB once again offers incredible performance and now comes packed with a booming preamp, but it also costs half a grand. Is it worth it? Yes.
Pros
+

Incredible audio

+

Peaks and plosives are practically nonexistent

+

Svelte design

+

Built-in preamp
Cons
-

Rudimentary software

-

$500 starting price
Why you can trust Laptop Mag Our expert reviewers spend hours testing and comparing products and services so you can choose the best for you. Find out more about how we test.
The incredible folks at Shure are back with another killer microphone, sliding a small "d" in the Shure SM7B — yes, it's called the Shure SM7dB. And you know what? It's more than earned its cute little name change.
The Shure SM7dB is the same incredibly powerful and precise cardioid XLR microphone packed in a svelte design, except now it has a built-in preamp for that extra on-the-fly oomph. Unfortunately, that big price tag only rose another $100, coming to a whopping $500. And no, it still does not come with a mixer, a cable, or even the Shure MVX2U Digital Audio interface, which lets you connect your microphone to your PC via USB Type-C.
Despite its price and Shure's rudimentary software, the Shure SM7dB easily climbs the charts of our best streaming microphones page.
Shure SM7dB price and configurations
The Shure SM7dB is $500, and like its younger sibling, there's a number of bundles Shure offers that can get your recording setup going. The original packaging comes with the standard RK345 windscreen, a thicker A7WS windscreen, and a 3/8" Thread Adapter.
For $600, you can pick up the Shure SM7dB with a boom arm and a 15-foot XLR cable. That may seem expensive for an arm and a cable to the untrained eye, but getting a cable or an arm separately could run you more than that, depending on the brand. And yes, the type of cable you get matters. However, we haven't tested the cable that Shure provides, so we cannot speak to that.
For $680, you can get the Shure SM7dB bundle that comes with the aforementioned products as well as Shure SRH440A headphones, which are $99 studio headphones.
If all you need is a relatively inexpensive device to connect your microphone to your PC, you can get the Shure SM7dB and Shure MVX2U bundle. It costs $620 total. The Shure MVX2U is a small adapter that connects to the female XLR port on the microphone and then feeds you a female USB Type-C port, so you can connect it to your PC (doing it this way comes with issues, which I'll describe later).
Shure SM7dB design
Nothing has changed with the Shure's design, except that the Shure SM7dB is not as dusty as its sibling, which I've been using as a main driver for a while now. It rocks that same iconic svelte black chassis. The base is a simple black cylinder that feeds into a metallic band with the branding as well as two screws for the mount and XLR input.
Beyond that, there's the already attached windscreen. Last time, I almost ripped this thing apart trying to remove it because the instructions were unclear. It's actually worse now because there are no instructions whatsoever. So do yourself a favor and just look it up before you break something. There you'll find that the interior features a solid metal cage.
Since there are no instructions included, the larger windscreen installation is even more confusing. You have to manually attach velcro straps to the base of the mic to install it. Why is this still so complicated?
On the backside of the Shure SM7dB are the manual switches for the EQ, the Bypass and Preamp settings. Out of the box, it's set to the Flat Response setting, but you can adjust it for Bass Rolloff or Presence Boost. The Bypass setting turns off the preamp, while flipping it to Preamp enables it. And the settings on the right feature an increase of either +18dB or +28dB. Meanwhile, there's an attachment at the top can be adjusted for 5/8 or ⅜-inch threaded boom arms.
Shure SM7dB audio quality
The Shure SM7dB is a cardioid XLR microphone, which means it has a heart-shaped polar pattern (it'll pick up sound only within that shape, with the bottom of the heart facing you). Normally, you can't just connect the Shure SM7dB directly to your laptop (the microphone takes only XLR input). However, we're testing the Shure SM7dB with the Shure MVX2U, which is a male XLR to female USB-Type-C adapter.
I chatted with my wife and she complimented how crisp my voice sounded. The microphone could pick up my whispers without getting bogged down by background noise. I tested this both on the Shure MVX2U as well as my Razer Audio Mixer. I noticed that the former picked up more background than the latter, and that's because of the limited software settings I'll talk about later.
Despite that, all I needed to get this microphone going was a gain adjustment. If you're not working with a mixer, then you'll be using the microphone's preamp. If you're trying to decide between +18dB or +28dB, it really depends on what base dB your software is starting at. If it's 0, then +28dB will be necessary to make it audible. But if you're starting at 30dB, drop down to +18dB so you're not too loud.
Attempting to sing into the microphone produced a whining sound — that was just me, I was the whining sound. But my voice was smooth and crisp regardless of how bad I might've sounded. The Shure excels at picking up audio clearly, removing the usual peaks or plosives that might occur. Of course, depending on your speech pattern, you might have to tinker with settings to get the most of your sound.
Shure SM7dB software
I was excited to not deal with a bulky mixer on my desk, but the Shure MVX2U, while incredibly convenient, is paired with rudimentary software.
The ShurePlus Motiv software features two tabs — Auto Level and Manual. The former offers simple settings, like mic position (near or far), tone (dark, natural, or bright), and gain (quieter, normal, and louder). Manual offers more detailed settings for mic gain (0 to 60 dB) as well as settings for the High Pass Filter (Off, 75Hz, or 150Hz), Limiter (On or Off), and Compressor (Off, Light, Medium, or Heavy). The Manual tab also features a full Equalizer.
The software is better than nothing, I suppose, but it's not very impressive. I am also worried about prolonged use. Shure's website gave the app a 2 out of 5-star rating, backed by 78 reviews. Shure even posted a notice above the reviews that reads: "We are aware and working on resolving an issue where the app stalls at launch/loading for some users. We will post here with more information once we have an update."
As I mentioned earlier, you're stuck with this software only if you go with the Shure MVX2U. If you get a proper mixer, you'll be able to adjust more settings, some of which don't even have to go through software.
Bottom line
It's hard not to love the Shure SM7dB — it gives me stellar sound, so whether I am speaking in a whisper or shouting at the top of my lungs, the audio won't peak or disappear into the ether.
Yes, it is very expensive. I can't believe I have to say this, but don't buy a $500 microphone if you're not a professional. Don't blow your cash on this if you're not making money as a musician, podcaster, or voice-over artist. If you want a quality mic to dabble with, I suggest getting the much cheaper Blue Yeti X (and you don't need a mixer for that).
But if you have the money to spend and are serious about pursuing a career tied to your voice, or are already in the thick of it, I cannot recommend anything better at this price point than the Shure SM7dB.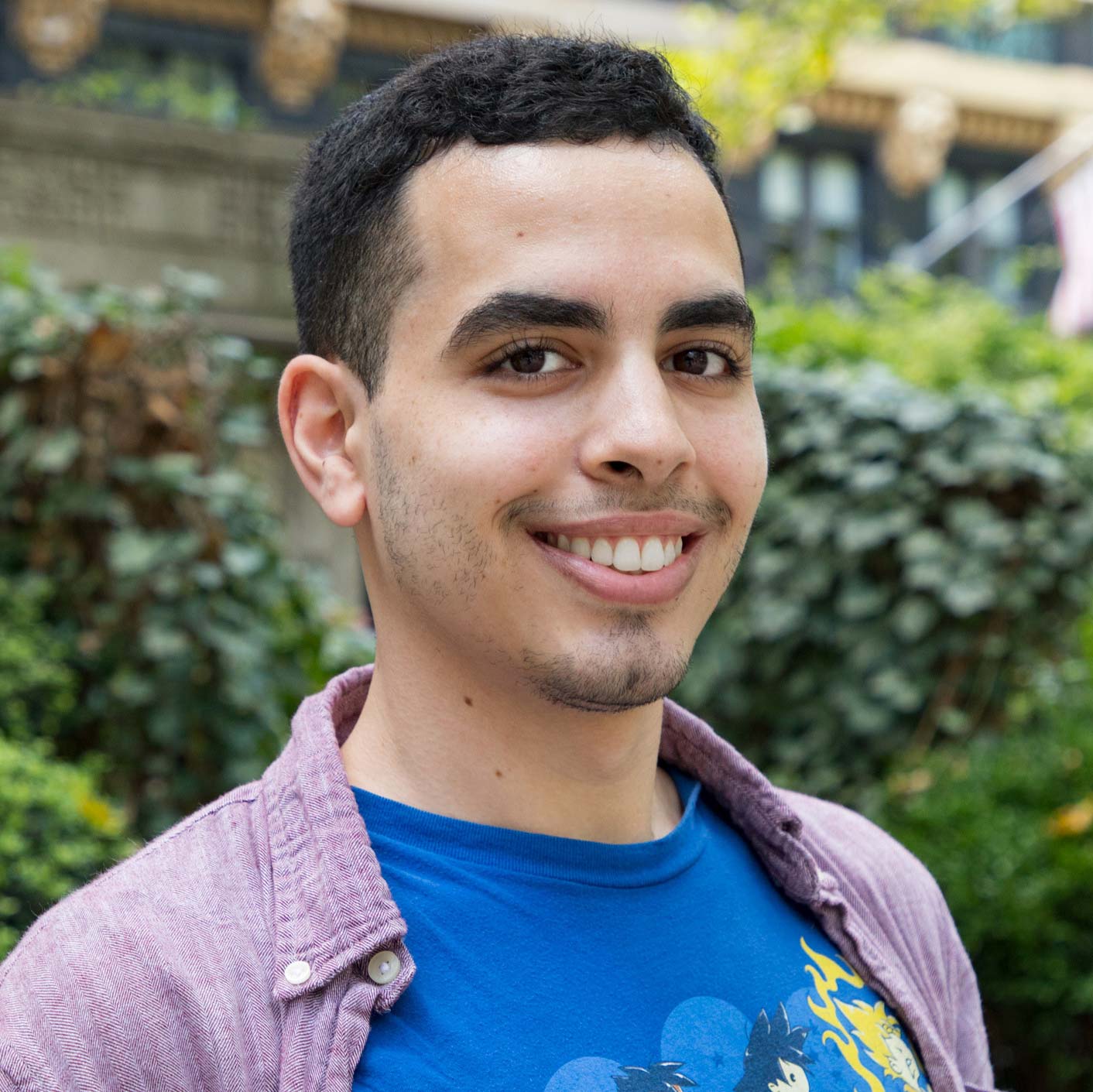 Rami Tabari is an Editor for Laptop Mag. He reviews every shape and form of a laptop as well as all sorts of cool tech. You can find him sitting at his desk surrounded by a hoarder's dream of laptops, and when he navigates his way out to civilization, you can catch him watching really bad anime or playing some kind of painfully difficult game. He's the best at every game and he just doesn't lose. That's why you'll occasionally catch his byline attached to the latest Souls-like challenge.