Don't spend more than $3K on a gaming laptop — get this instead
Gaming laptops can go as high as $5,000, but you should limit yourself at $3,000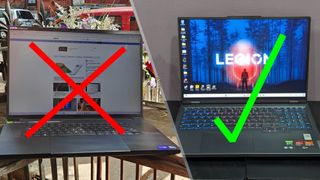 (Image credit: Laptop Mag)
It's no secret that gaming desktop hardware already costs an arm and a leg, but these costs are even more severe in the realm of gaming laptops. The tight balance required to maintain high quality while packed in a thin and light machine results in a nightmarishly expensive product. These often reach a price that's far more than anyone should pay for a gaming laptop.
Some have accepted that this is just the harsh reality. If they want a powerful gaming laptop like the $3,699 Asus ROG Strix Scar 18, it's seen as unavoidable. People believe that is the price they need to pay for that sort of power. But at some point, someone needs to put their foot down. Someone needs to say "that's too much."
If you believe you have no choice but to spend that much cash on a gaming laptop, think again: Do not, under any circumstances, throw more than $3,000 at a gaming laptop. We've previously covered how buying an RTX 4080 laptop or higher is setting your money on fire, so to add onto those words of warning, anything above three grand is a huge waste of cash for most gamers.
$3,000+ gaming laptops are a waste of money
The power of a gaming laptop isn't remotely comparable to what its desktop counterpart can accomplish. Laptops do not have the internals to accommodate the enormity of modern dedicated GPUs, which is why "mobile" equivalents are developed with the same name. It is a questionable business tactic to call a laptop RTX 4070 the same as a desktop RTX 4070, as the two are drastically different, except one has "mobile" in the title. This is an important thing to look out for because some vendors don't make this clear.
Comparing the specifications of a standard RTX 4070 to a RTX 4070 mobile illustrates these differences. The desktop RTX 4070 features a 1,920 MHz base clock speed, 2,475 MHz boost clock speed, 12GB of vRAM, 35,800 million transistors, and 5,888 shading units. The laptop RTX 4070 has a 1395 MHz base clock speed, 1,695 MHz boost close speed, 8GB of vRAM, 22,900 transistors, and 4,608 shader units.
The laptop equivalent is worse in every conceivable way. In fact, if you compare the standard desktop RTX 4070 model to a RTX 4090 laptop equivalent, you would imagine it would be a total wash, right? But the RTX 4090 mobile features a base clock speed of 1,335 MHz, boost clock speed of 1,695 MHz, 16GB of vRAM, 45,900 million transistors and 9,728 shading units.
This is certainly better in some metrics, but UserBenchmark — a website that analyzes the performance of volunteers and allows them to compare their hardware specs against performance on a large database — shows the RTX 4090 mobile equivalent as only 10% better. On the same website, comparing the desktop RTX 4090 to a desktop RTX 4070 reveals that it's 94% better.
There's a very small performance difference between the supposedly "high-end" RTX 4090 mobile variant to the mid-range RTX 4070 desktop model. And yet, the RTX 4070 retails for $600 and can be built into a powerful desktop computer for anywhere between $1,500 to $2,500 (depending on choice of processor, RAM, storage, power supply and case).
Yet a few examples of RTX 4090 laptops we've reviewed at Laptop Mag include the $4,655 Asus ROG Zephyrus Duo 16, $4,499 Razer Blade 18, and $5,299 MSI Titan GT77 HX. This means that mid-range for desktop is comparable in power to high-end for laptops, yet the latter is significantly more expensive than the former.
It's no secret that you are paying a steep cost for the luxury of portability. And worst of all, gaming laptops are notoriously bad when it comes to their battery life and thermal efficiency, which in some ways makes its portability far less exciting. Spending more than $3,000 on a gaming laptop isn't worth it; its equivalent in power for a desktop can be half the price — or sometimes even less.
Great gaming laptops under $3,000
The purpose of this article is to illustrate that the power of your gaming laptop doesn't have to be limited to your budget. Obviously, more money means you can buy stronger hardware, but there are affordable gaming laptops that do not break that $3,000 barrier yet perform incredibly well in most avenues.
The Lenovo Legion 5 Pro is a personal favorite. The model we reviewed was built with an AMD Ryzen 7 7745HX processor, an Nvidia GeForce RTX 4070 Mobile GPU, 16GB of RAM, 1TB of PCIe SSD storage, and a 16-inch, 2560 x 1600-pixel IPS display at 165Hz refresh rate.
In our performance metric tests, it yielded higher frame rates on nearly every gaming test compared to laptops with the same GPU. Its display provided an impressive level of vibrancy at 82.4% of the DCI-P3 color gamut while its peak brightness hit 319 nits. The model we tested is available for $1,449 at Lenovo, which is a steal. It also boasts crisp audio, my favorite keyboard ever, and a sturdy chassis with a firm hinge.
If you're willing to dish out extra cash, but still don't want to climb over our appointed $3,000 limit, we highly recommend the Razer Blade 14. Its $2,699 price point is indubitably steep, but its jack-of-all-trades nature is phenomenal. It boasts a wonderful display that covers 114.3% of the DCI-P3 color gamut and 465 nits of peak brightness. It also has great speakers, a phenomenally sturdy chassis and hinge, alongside a shocking 8 hours and 35 minutes of battery life. It can be purchased on Razer's website.
Bottom line
Gaming laptops are too expensive and you shouldn't exceed a certain threshold when purchasing one. The amount of money high-end laptop hardware requires in this department is absurd, and while it may pack something like a RTX 4090, that's only the mobile version. This means it's only a little better than a RTX 4070 desktop GPU. And when considering the price of these laptops can go anywhere from $3,000 to $5,000, it's not remotely worth it.
If you want something truly powerful that can only be done in a laptop that costs more than $3,000, put that money towards a desktop instead. If what you need can be stuffed into a laptop under $3,000, then it's worth considering. I'd go as far as to say you can lower that maximum price even further, as amazing laptops can be found under $1,500, like the Lenovo Legion 5 Pro.
Category
Back to Gaming Laptops
Brand
Processor
RAM
Storage Size
Screen Size
Colour
Condition
Price
Stay in the know with Laptop Mag
Get our in-depth reviews, helpful tips, great deals, and the biggest news stories delivered to your inbox.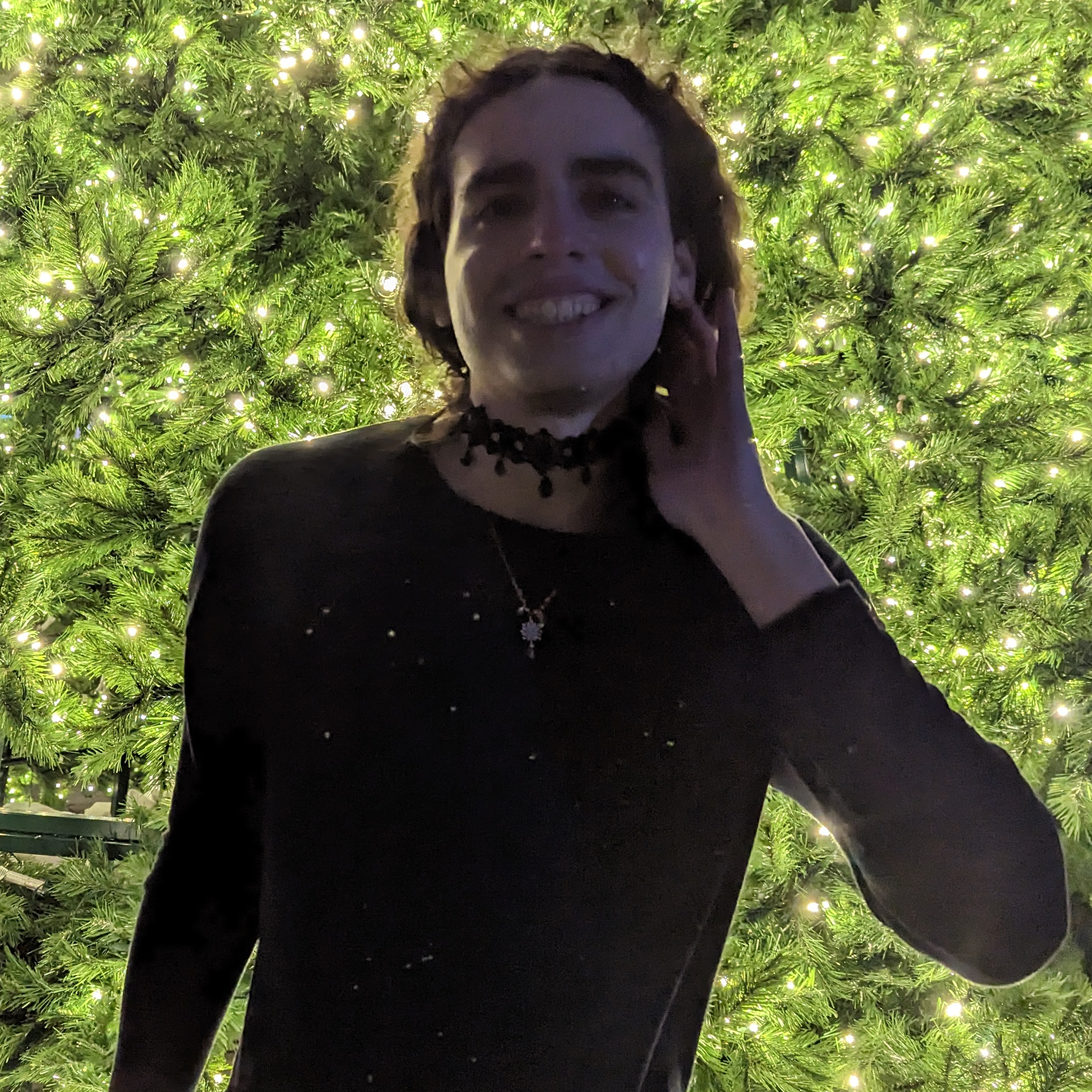 Self-described art critic and unabashedly pretentious, Momo finds joy in impassioned ramblings about her closeness to video games. She has a bachelor's degree in Journalism & Media Studies from Brooklyn College and five years of experience in entertainment journalism. Momo is a stalwart defender of the importance found in subjectivity and spends most days overwhelmed with excitement for the past, present and future of gaming. When she isn't writing or playing Dark Souls, she can be found eating chicken fettuccine alfredo and watching anime.