Best Xbox Series X games in 2023: What to play
Here are the best Xbox Series X games you can play right now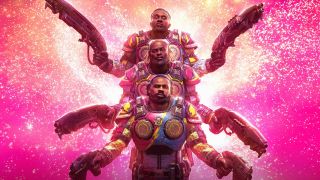 (Image credit: Xbox)
The best Xbox Series X games may be few and far between in terms of exclusives, but there are a ton of great games you can play on Xbox. Microsoft has definitely had an uphill climb since its biggest launch title, Halo Infinite, was delayed, but it's better than getting a subpar Halo game. Besides, most console launches have a rocky start before they really get good, and there is already a decent list of the best Xbox Series X games you can play now before the flood gates open.
Of course, what's best for the Xbox Series X is also best for the Xbox Series S — check out our Xbox Series X review and Xbox Series S review to find out which console is right for you. Microsoft's latest console has several impressive features that even top the PS5 in some scenarios.
Of course, it's going to take awhile before the best Xbox Series X games you can play are actually developed by a team within Xbox Game Studios. As of right now, most titles are from third-party developers, so they're not unique to Xbox, but they're still great games that you can play on this platform. Besides, there are quite a few exciting titles on the way, like Fable, Star Wars Jedi: Survivor and Perfect Dark.
Check out our articles for Remnant 2 and Dragon's Dogma 2. You can read about my romantic journey in Stray Gods.
Also, check out our System of the Stars piece, where we meet the therapist using videos games to teach mental health. If you're into pen and paper games, check out our best virtual tabletop software page. (And our DND tips if you need help).
While we wait for these potentially ground-breaking games to give us a taste of what next-gen is supposed to feel like, here are the best Xbox Series X games that you can play today.
The best Xbox Series X games you can play today
Why you can trust Laptop Mag Our expert reviewers spend hours testing and comparing products and services so you can choose the best for you. Find out more about how we test.
I waited for that moment in Fallen Order that would leave my jaw dropped, but it never happened, so I was skeptical when Star Wars Jedi: Survivor came across my desk. They lured me in with curiosity, and just when I thought I was close to some conclusion, the rug got pulled out from under me and I ended up in a trash compactor. Man, this game gave me whiplash.
Star Wars Jedi: Survivor does some silly things with its story, but it pulls through with a meaningful finale. The bonds formed by the Stinger Mantis crew are deeper than they were before, and the themes feel more mature. Despite the Survivor moniker, this game isn't about surviving; it's about the survivors themselves and how that affects their entire lives. Underneath the jokes and cliches is a deeply emotional narrative about suffering loss and how far one is willing to go to prevent it.
Star Wars Jedi: Survivor forces its way onto our best Xbox Series X games pages with ease.
— Rami Tabari
See our full Star Wars Jedi: Survivor review.
It's been 18 years since the first Forza Motorsport, and much like Gran Turismo, the series has had its ups and down. But as Gran Turismo 7 gets its second wind with a wave of updates, new cars and additions to the campaign, Turn 10 has brought the heat with simulation physics and a driving model that pips Polyphony to pole position.
That's a bold claim, but I have to be honest. Behind the wheel, this game feels better. I'm not talking about complete sim accuracy here. I'm talking about the thrill of getting to learn every car's characteristics and pushing it to the absolute limit, which is going to take a while given just how dense this game seems.
For all intents and purposes, Forza Motorsport is everything I wanted it to be. It's one of the best Xbox games available today through its incredibly grounded automotive simulation physics, top notch visuals and audio, impressive AI, a rewarding caRPG gameplay loop, and a revived multiplayer model that is sure to encourage far cleaner racing than the bumper cars of old.
— Jason England
See our full Forza Motorsport review.
Diablo 4 is the first truly open-world game in the series and one of the best multiplayer games to date. It's chaotic, addictive, explosive, and hellish. The more I think about it, the more I want to stop writing this and go play it.
I jokingly wrote about how, in Diablo 4, running into an army of demons while I'm exploring Sanctuary is kind of like stubbing a toe — screaming expletives at the top of my lungs. Of course, people too me too seriously, but if you're looking for a mosh pit of demons to fight, this game is for you.
What I love most about Diablo 4 is the varying builds for each class that you can dig into. It's highly customizable in terms of combat as well as cosmetics. My favorite part is dressing up my sorcerer in stunning outfits.
— Rami Tabari
See our piece on Diablo 4.
It's commonplace to experience periods where we feel detached from something we love for one reason or another. I haven't been in a gaming mood since October, 2022. Even after starting beloved titles like God of War: Ragnarok, Ghost of Tsushima, and Dead Space 2, nothing was sticking and I hadn't beaten a single game since. Then Hi-Fi RUSH dropped.
Hi-Fi RUSH had me fall in love with the medium all over again, but its ability to reinvigorate my perception of gaming doesn't just boil down to it being great; it's because I have never played anything quite like it. From its phenomenally expressive cel-shaded aesthetic and adorable animations to an exhilarating sense of rhythm complimented by awesome hack-n-slash combat, this is an experience few will never forget. Best of all, it's wrapped up in a shell that brings me back to cartoons of the early 2000s while fundamentally reminding us of the best 3D games from the earliest iterations of the medium.
Hi-Fi RUSH is one of those rare gems that ignites a thought, making us realize that video games can be so much more than what they are now. Tango Gameworks knocked it out of the park, and I cannot recommend it enough. It easily sits among the best PC games and best Xbox Series X games.
- Momo Tabari
See our full Hi-Fi RUSH review.
343 Industries captured the very essence of Master Chief within the fast-paced, high-octane gameplay of Halo Infinite. It is the most fun I've ever had in a Halo game. But once you realize that 343 Industries brutally murdered a promising narrative and replaced it with a lazy attempt to provide an entry point for new fans, the credits have already rolled and you have a sour taste in your mouth.
Despite that, Halo Infinite delivers the most fun Halo multiplayer in the entire franchise, and the fact that it's free means that everyone can hop in on the experience. Nothing beats grappling-hooking across an enemy base to land on a group of enemies, drop a shield and tear into them with the ridiculously overpowered Sentinel Beam. 343 Industries are still working out some kinks concerning the Battle Pass and how armor works, but with time, it'll get better.
— Rami Tabari
See our full Halo Infinite review.
Tiny Tina's Wonderlands feels like the work of a think tank specifically tasked with getting Rami Tabari to fall in love with this Borderlands spin-off. I've played Borderlands before and I've never been a fan — it just didn't click with me, but Wonderlands absolutely works for this D&D addict.
From the detailed character customization and creative classes to the mish-mash of Dungeons & Dragons inside jokes and the addition of spellcasting, Tiny Tina's Wonderlands is practically everything I wanted from Gearbox. It's not perfect; there are some glaring issues with the inventory and item systems. I also would have preferred a true open world, but when I'm not playing Tiny Tina's Wonderlands, I'm thinking about Tiny Tina's Wonderlands.
— Rami Tabari
See our full Tiny Tina's Wonderlands review.
In my preview piece for Elden Ring, I called the game "aimless." I felt underwhelmed and boldly stated that it "occasionally echoes the vacantness seen in other open-world titles." This claim, which was made after seven hours of play time, is no longer representative of how I feel after 70 hours with the game, but that feeling isn't gone entirely.
Elden Ring's best moments offer up the most potent sensations of grandeur I've experienced while exploring an open world. Its immense scale and sense of freedom contrasts wonderfully with the terrors that linger throughout its derelict plains. But alternatively, the game is plagued by some tedious objectives, frequent boss and enemy reuse, and exhausting mini-dungeons. The Lands Between continues to surprise me even after riding through them for dozens of hours, but those repetitive moments are a slog.
Otherwise, FromSoftware offers up a robust mechanical evolution to its Soulsborne formula, providing an unmatched level of character diversity, allowing the player to tackle the many horrors of this world in whatever fashion they please.
— Momo Tabari
See our full Elden Ring review.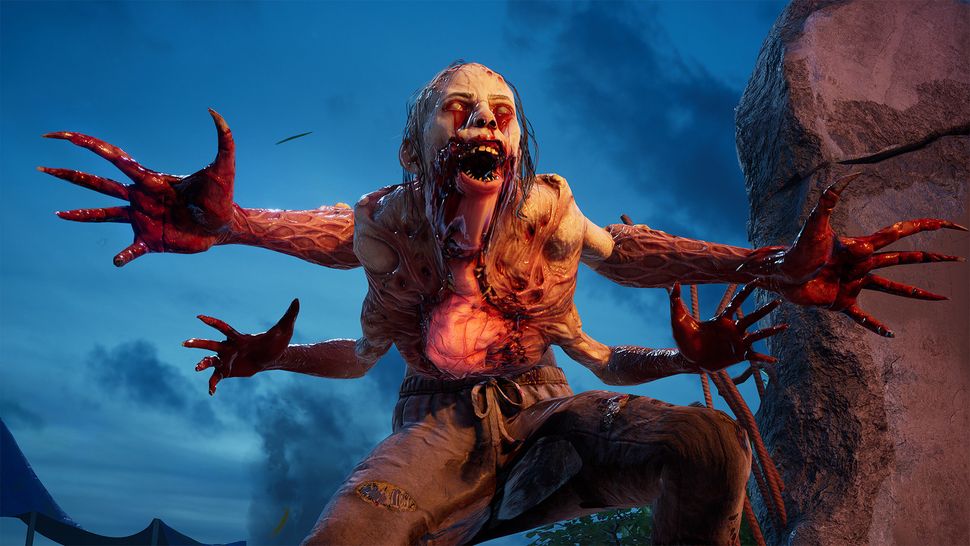 One of the MVPs of zombie shooters returns with Back 4 Blood, and as you may have read from my first impressions, Turtle Rock studio hasn't lost a beat since Left 4 Dead 2 was released back in 2009.
The chaotic co-op spirit is fully intact: online survival horror action with more brain spilling than Arn Anderson could shake a Glock at, along with new elements that promise to bring longevity to the experience.
Sure, Turtle Rock hasn't changed much from the Left 4 Dead formula (including the repetition problems), which means Back 4 Blood isn't the revolutionary return to the genre gamers hyped it up to be. But the intense action, online multiplayer mayhem and satisfying shooting mechanics make this easy to forgive.
This is the spiritual successor to Left 4 Dead we've all wanted, and trust me, it's been worth the wait.
— Jason England
See our full Back 4 Blood review.
You can feel the passion in this project — kicking around in Luis' head and becoming a reality over the course of several years since the prototype in 2015.
The result is an interactive thriller unlike anything you've played, for better and for worse. Twelve Minutes is an enthralling story with indie intrigue told through lofty AAA production values and brilliant performances from Ridley, McAvoy and Dafoe.
But this new and exciting experience is hampered by clunky controls and its own real-time looping construct. In these moments, the gameplay gets in the way and can feel a bit frustrating. Plus, in a bit of praise disguised as a complaint, it's over all too soon. I'd love to see what the team cooks up by applying this formula to a variety of scenarios because this brief glimpse is short-lived.
Twelve Minutes isn't for everyone, but fans of the genre are in for an unforgettable treat.
— Jason England
See our full Twelve Minutes review.
As you might have guessed, The Medium is a psychological horror game heavily baked in trauma, and the entire game is about dealing with the manifestation of that trauma. Even just in the few minutes of the game, we know that this is going to be a messed up story. Listen, if you're into psychological horrors, The Medium will be right up your alley.
I won't speak to how well it handles its themes, but the overall mystery about how this resort turned into a playground for evil spirits is interesting. And for a game that's only $50, I wasn't expecting The Medium to look spectacular, but my expectations were crushed by a gorgeous, detailed world that fooled me into thinking that my poor old graphics card was capable of ray tracing. This is one of the few games not available on PS5 right now, so there's some exclusivity in it being one of the best Xbox Series X games.
— Rami Tabari
See our full The Medium review.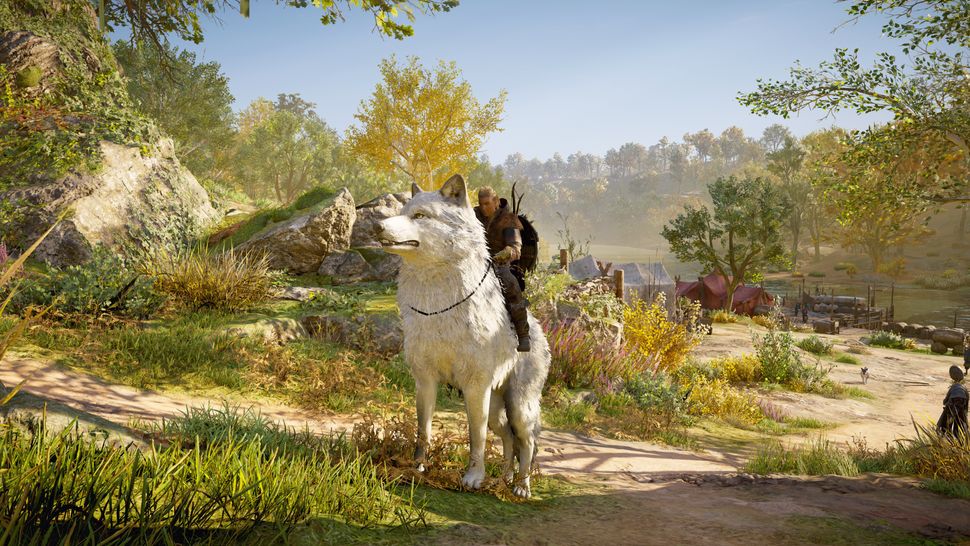 Assassin's Creed Valhalla is my first AC game since Unity, so I didn't get to experience the RPG transformation that took place in Origins. I've only dabbled in Odyssey, so I really didn't know what to expect with Valhalla. The pessimist in me thought I would find a bloated, aimless open-world action RPG, but what I actually found was something more carefully crafted.
Don't get me wrong, Valhalla has its fair share of issues, and it doesn't really keep up with other big action-adventure RPGs currently out there now or launching soon. However, the moment that Assassin's Creed Valhalla clicked with me was when I roamed the lively snowy peaks of Norway and randomly encountered the Elk of Bloody Peaks only to go axe-to-antler with it at the edge of a glowing pool of water on a mountaintop. It was immersive and magical.