Microsoft's new 2023 update is Windows 12 in all but name – here's what to expect
A window into the future?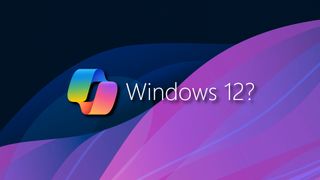 (Image credit: Laptop Mag / Rael Hornby)
Windows 11 may not have swooned many upon its release, but a new update from Microsoft could change everything about people's perception of the platform. There may never have been a better time to upgrade after today's 23H2 update adds over 150 new features to Microsoft's operating system.
Covering almost every aspect of the Windows infrastructure from system searches to Windows Paint, today's Windows update is a large-scale refresh that some would say is Windows 12 in all but name.
Windows 11 2023 Update: Copilot, AI-powered tools, and more!
The latest Windows update is unabashedly all-in on AI, from major additions to minor tweaks. But Microsoft hasn't forgotten to apply the usual improvements and bug fixes along the way to round out one of its most important update releases in years.
In what may be the best thing to happen to Windows since the invention of glass panels, today's update could dramatically alter the Windows experience for the better with improvement after improvement making its way to devices the world over shortly.
But what can we expect to see? And who do these updates benefit the most? Let's take a closer look at Microsoft's Windows 11 2H23 update for answers.
Windows 11 2023 Update: Better for everyone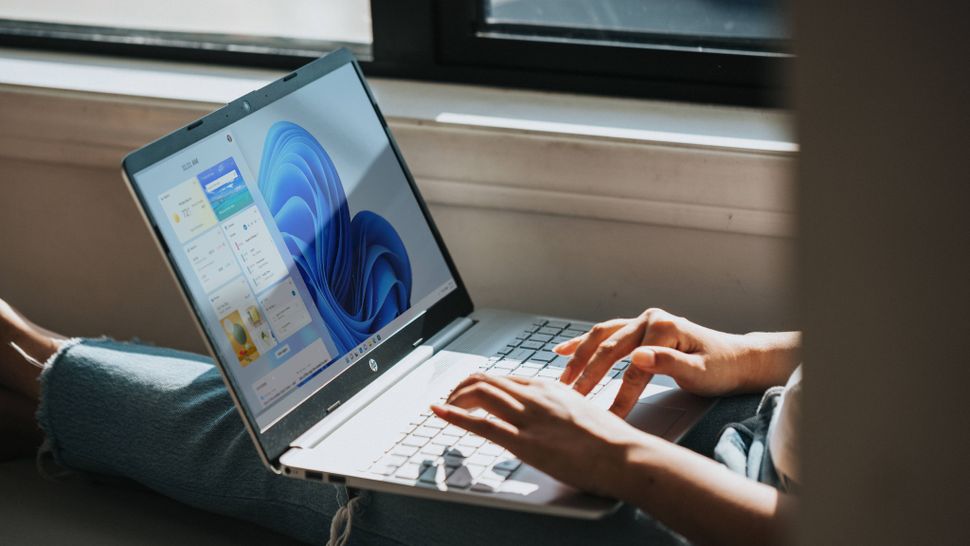 Far from the scary T-800 killer robot Hollywood predicted, AI has arrived on the scene in the form of quirky chatbots like ChatGPT and Bing Chat. These Large Language Models (LLMs) have done a fantastic job of bringing AI into the mainstream, resulting in an explosion of popularity for the services they provide.
Windows 11's latest update brings all of that LLM goodness directly to your desktop with Microsoft Copilot – a GPT-4-powered chatbot designed to streamline the Windows experience and provide contextual solutions and suggestions to all users both newcomer and veteran alike.
Copilot's introduction will be a huge shift in what a virtual assistant is capable of, with wider access to your system and the ability to be more of a hands-on computing companion than a simple prompt-response chatbot.
Not only does it simplify the Windows search process, Copilot can be asked to perform various feats using natural language – allowing users to perform tasks they may otherwise not know how to perform in an instant with its assistance.
Also, new AI-powered features in apps like Photos can now search for images by content or location, and even apply impressive filters like a background blur in seconds to make your snaps stand out more than ever.
Copilot will also be heavily integrated with Bing Chat, allowing you access much of the skills and features that Microsoft's Edge-embodier showcases already – Including image generation, natural language searching, and oft hilarious generative chit-chat.
Windows 11 2023 Update: Better for creatives
The fusion of AI and the Windows platform is fantastic news for creatives as the generative capabilities of software like Copilot and Bing unite to simplify the creative process across numerous apps.
Bing Chat's image generation software receives a substantial update to OpenAI's latest Dall.E 3 model, offering improved precision in both deciphering user prompts and displaying accurate results – including the ability to draw hands that don't look like they were just torn from the blades of a food processor! Rejoice!
ClipChamp's new Auto Compose feature allows creators to get a head start on their content with recommended scenes, edits, and narratives instantly available after just a few contextual questions. This generative storyboarding addition could shave hours off of time spent in the editing bay, and get your content to audiences in record time.
If you're more of the doodler than a video canoodler, then you might be interested, or dare I say it amazed, to know that Paint is also getting a host of new features with the upcoming Windows update including, layers, transparency, a background removal tool, and similar image generation capabilities to Bing Chat with a new Cocreator feature.
Sadly, we'll have to wait a short while longer for Cocreator, which will remain in the Windows Insider program for the time being before finding a full release at some point in the near future. However, there's plenty to keep a creative mind buzzing in this update, and the promise of more further down the line is a cherry on top for sure.
Windows 11 2023 Update: Better for gamers
The Microsoft Store isn't exactly clipping at the heels of Steam when it comes to platform dominance, but there are some key upgrades here worth taking note of – from AI-generated review summaries, tags, and recommendations to finally being able to customize install locations. Instant Games will also join the Microsoft Store, allowing for quick sessions of casual titles instantaneously without install.
Auto Color Management and improvements to the volume mixer allow for better color accuracy, while providing rapid access to input and output sources ideal for those looking for the best picture quality and with headsets and mics in mind for streaming or in-game communication.
One of the most annoying things about a gaming setup is the myriad of third-party apps it takes to manage all of that RGB clutter littering your desk. Well, thanks to the new Dynamic Lighting options built into Windows, those are now the problem of yesteryear. Dynamic Lighting grants a native solution to managing your RGB peripherals in one place.
Windows 11 2023 Update: Better for business
It's not all fun and games when it comes to today's update, there's also a ton of business-minded features making their way to the platform too. Not only will Windows Hello for Business eliminate the need for passwords, but Adaptive Dimming, Passkey support, Wake on Approach, and Lock on Leave will all be available to bolster your workstation security.
Copilot isn't just a wider Windows tool either, Microsoft 365 Copilot is set to release November 1 but the groundwork for its entrance is already underway. Microsoft 365 Boot allows users to log directly into their Windows 365 Cloud PC, ready to instantly employ Copilot's generative capabilities across Microsoft's wider office suite.
Outlook
Windows 11's latest update feels like a milestone release thanks to its impressive leap in adopted AI technologies. However, more than that, there are a host of other quality of life improvements and features to be found that make your everyday Windows experience fuller and more satisfying.
Does this make Windows 11 the best operating system of its kind? That remains to be seen, but Microsoft is heading into 2024 with a substantial improvement of its flagship operating system under its belt and plenty more improvements on the horizon.
There's a bright future ahead for Windows 11 if Microsoft stays the course, and with such an impressive effort put into this update we can only dream of the advancements to come with Windows 12.
Category
Back to Ultrabook Laptops
Brand
Processor
RAM
Storage Size
Screen Size
Colour
Condition
Price
Stay in the know with Laptop Mag
Get our in-depth reviews, helpful tips, great deals, and the biggest news stories delivered to your inbox.
Rael Hornby, potentially influenced by far too many LucasArts titles at an early age, once thought he'd grow up to be a mighty pirate. However, after several interventions with close friends and family members, you're now much more likely to see his name attached to the bylines of tech articles. While not maintaining a double life as an aspiring writer by day and indie game dev by night, you'll find him sat in a corner somewhere muttering to himself about microtransactions or hunting down promising indie games on Twitter.