How to stop Instagram from tracking your web activity
Take back your browsing privacy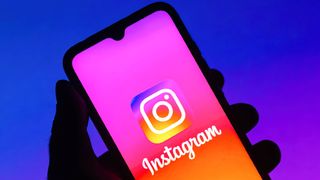 (Image credit: Getty Images)
The price many of us pay in exchange for using social media apps and most websites is a lack of privacy for our data. Sure, there are some websites and apps that let you browse in private. But for most free apps and websites, selling our data to third-party companies is how the app or website remains profitable enough to stay free for the public.
Meta is certainly no exception, but a recent announcement (via Lifehacker) advertises a few extra controls in the Accounts Center section of Facebook, Instagram, and Messenger that could give you more privacy. Some features aren't privacy-related, like downloading photos you've uploaded to Facebook and Instagram or transferring your Instagram photos and videos to other services.
One new setting, however, allows you to "manage how information other businesses send to us is connected to your Facebook and Instagram accounts." You can see which businesses are currently sharing data with Meta, clear all previous data, and even prevent future activity tracking from taking place. Here's how to access this new privacy feature to prevent Instagram from tracking your web activity.
How to disable web tracking in your Instagram app
Most people are aware that Instagram is tracking our web activity in some way. Until now, all we could do is roll our eyes when we see an Instagram ad for a product or service we were just looking at in our phone's web browser, or stop using the app—but then where would we share our photo collections with friends and family?
This new setting from Meta allows us a tiny bit of extra control over our browsing data. The feature is still rolling out to everyone, but here's how to access the setting once it reaches your app.
1. Open your Instagram app and tap on your profile picture in the bottom right corner.
2. From your Instagram profile, tap on the three horizontal lines in the top right corner and select Settings and privacy at the top of the pop-up menu.
3. Select Accounts Center, which should be the first menu option on the screen.
4. Select Your information and permissions, and then Your activity off Meta technologies.
5. Once you're here, you have a few options. You can tap Recent activity to see which apps have been sending information to Meta, Disconnect specific activity to stop certain apps from sending data, Clear previous activity to wipe all previously sent data to Instagram, and Manage future activity to stop businesses from sending data in the future.
If you select Manage future activity, and then choose Disconnect future activity, the app will clear your previous activity as well. The blurb under this option reads "We'll disconnect information that businesses and organizations send us about your interactions with them."
When you use other apps, including your phone's browser app, Lifehacker explains that "the companies that manage those platforms collect your data." That data can be, and often is, sold to Meta and linked to your Instagram profile so you'll see personalized ads that you're more likely to click on.
Some people like this personalized experience, but it's a smart idea to take back your browsing privacy whenever you have the chance to.
Category
Back to Ultrabook Laptops
Brand
Processor
RAM
Storage Size
Screen Size
Colour
Condition
Price
Stay in the know with Laptop Mag
Get our in-depth reviews, helpful tips, great deals, and the biggest news stories delivered to your inbox.