The ESWAP XR PRO Forza Horizon 5 edition is a fun controller for petrolheads with zero room for a sim racing setup — the wheel gives you intuitive and granular control, the swappable modules provide longevity, and button mapping is a cinch. But it all comes at too high a cost with no wireless connectivity and a cheap feel in the hand.
Pros
+

Racing wheel module is fun to use

+

Solid, weighty feel in the hands

+

Intuitive button mapping

+

Responsive, tactile mechanical buttons

+

Replaceable buttons/joysticks increases life span
Cons
-

$179 is a big ask

-

STILL micro USB?!

-

Mushy D-pad

-

Cheap-feeling plastic

-

Wired only
Why you can trust Laptop Mag Our expert reviewers spend hours testing and comparing products and services so you can choose the best for you. Find out more about how we test.
To start my review of the ESWAP XR Pro Forza Horizon 5 edition controller, I first need to give you some context. I've temporarily moved back into my parents' house, which as a sim racing enthusiast, means zero room for playing with my full rig in the spare room or having to lift it from the garage to the living room every time I want to play.
If you're in a similarly cramped living space, then Thrustmaster's controller starts to seem like a tempting solution. A modular pad with the option to attach a miniature wheel component for the sensation of steering.
However, as you'll start to understand as I go through this review, the company's experiment may have been successful, but it's at the cost of some bare essentials that make any good controller great. Let's get into it.
ESWAP XR PRO Forza Horizon 5 edition pricing and availability
Are you sitting comfortably? Good. Don't take a drink, as to avoid a spit take when I tell you that this controller comes in at a hefty $179/£199.
For context, that is $5 more than the superlative Xbox Elite Wireless controller Series 2. But compounding things further, you could spend an extra 20 bucks and get the T218X wheel and pedals.
If your primary intention is getting into racing, this puts the controller in a weird position. So the question is obvious: is it worth the big investment? The short answer is yes and no, but we'll get to that.
ESWAP XR PRO Forza Horizon 5 design
Customizability is the name of the game with the ESWAP XR PRO, and the Forza Horizon 5 edition is no different. From switching the modules around to changing magnetic controller grips, the variety of options based on taste and play style are impressive.
There is a "driving" aesthetic to the pad, which matches nicely with the bright whites, dashes of pink and distressed look that are core to the game's visual theme. Think of it like the banana yellow Lamborghini Diablo poster you had on your wall as a kid, rather than the subtler, more refined Huracan you'd prefer as a grown up.
Personally, I would've liked something a little more upmarket in the looks department (maybe grab a standard ESWAP PRO and buy the separate wheel module), but it's not offensive to look at.
While there is a decent heft to it in the hand, 11.2 ounces to be exact (by comparison the Xbox and PS5 controllers are just under 10 ounces), the plastics feel a little cheap. Not to say they are a deal breaker, but the matte areas have a scratchy sensation, the glossy areas are a little tacky to the touch, and the plastic outer grip areas don't offer that much grip.
Regardless, the frame is an ideal size that slotted into my hand grip easily and comfortably. My recommendation would be to add some sort of raised/patterned texture to the grips, and look towards a more premium plastic for the rest of the frame (maybe even with a dash of metal).
ESWAP XR PRO Forza Horizon 5 software
Of course, this controller is just plug and play on the Xbox, and it is similar when connecting it to a PC. But for the full experience, you're going to want to use the ThrustmapperX software.
From here, you can customize controller mapping, vibration strength, trigger sensitivity, and save all of this into one of two custom presets based on the games you're playing. The software is intuitive to use, and really doubles down on the tweaking nature of the hardware with an app that continues the experience.
It meant that when I was looking for a more laid back experience on Forza, I could turn down the harshness of the vibrations. Whereas for racing sims, I could crank it up to get that feeling of understeer, and save myself from spinning in a pinch.
ESWAP XR PRO Forza Horizon 5 performance
To get a proper grasp of what the ESWAP XR PRO is like for racing games, I broadened my horizons beyond…well…Horizon 5, and tested it with a few different subgenres in the driving category. This included the rallying likes of DiRT 2, and all the way up to hardcore sims like Assetto Corsa Competizione (ACC).
And after an hour of getting used to this wheel module, I can answer the obvious question that's on your mind right now: yes, it does give you a taste of that driving sensation without the need to take up half your room with a sim rig.
The module itself has a 95-degree rotation angle, which is minimal when you think of the 270+ degrees you can rotate most wheels. But for a thumb on a controller, this is logical. You don't want to be relentlessly turning a small dial, and turbo boosting your way to carpal tunnel. But this narrower range of rotation does mean sensitivity is turned up, so you need to be gentle with your steering actuation — unless you want to fully spin your car on a gentle bend.
Thanks to the flexibility of being able to place it in one of three locations, I could experiment with what felt most comfortable to me. In reality, my optimal driving style depended on the game.
For something more arcadey like Forza Horizon 5, I preferred the wheel in the bottom slot — meaning I could place my thumb over the top ridge and make more deliberate steering actions. On the flip side, when more finer degrees of input were needed in ACC, I moved it to the top left, so my thumb gently caressed the bottom edge for smaller rotations. It's a nifty system to use in a snap, which speaking of, the wheel does snap back to its default position if you let go.
However, the rest of the experience doesn't quite stand up to this same level of playability. Sure, the mechanical face buttons have a nice tactile feel to them, but the D-pad feels cheap and mushy — almost like you're force pushing down on a small sponge to trigger the input.
Additional mappable buttons are nice to have, but I would have preferred the option to customize these with some paddles (complete the driving experience with manual gear changes).
Furthermore, the lack of wireless seems like a missed opportunity in the convenience department, and why are we still seeing micro USB ports in 2023? Surely it would not have been too costly to make the jump to USB-C.
This mixed experience when playing other games does constrain it to a somewhat specific use case, which brings us to the ultimate point of this pad.
Bottom line
Thrustmaster's experiment is quite a gamble. The ESWAP XR PRO Forza Horizon 5 edition is a big swing at a racing enthusiast audience that may not have the space for a rig, or don't really want to muck about setting it up every time they want to play.
If this is you, you're dedicated to this motorsport mecca of gaming, and you have $179 lying around, then I'd say this could be worthwhile. After the initial learning curve of the wheel module's sensitivity, it provided a new dimension of control to my racing action — across both arcade driving and hardcore sims.
But that price is a little hard to justify — especially when you take into account the cheap-feeling plastic, mushy D-pad and the wired-only connection. Plus if you are in this target audience, then I'd recommend picking up a cheap, small wheel and pedals for a better experience. Either that or hold off until you can find it at a decent discount.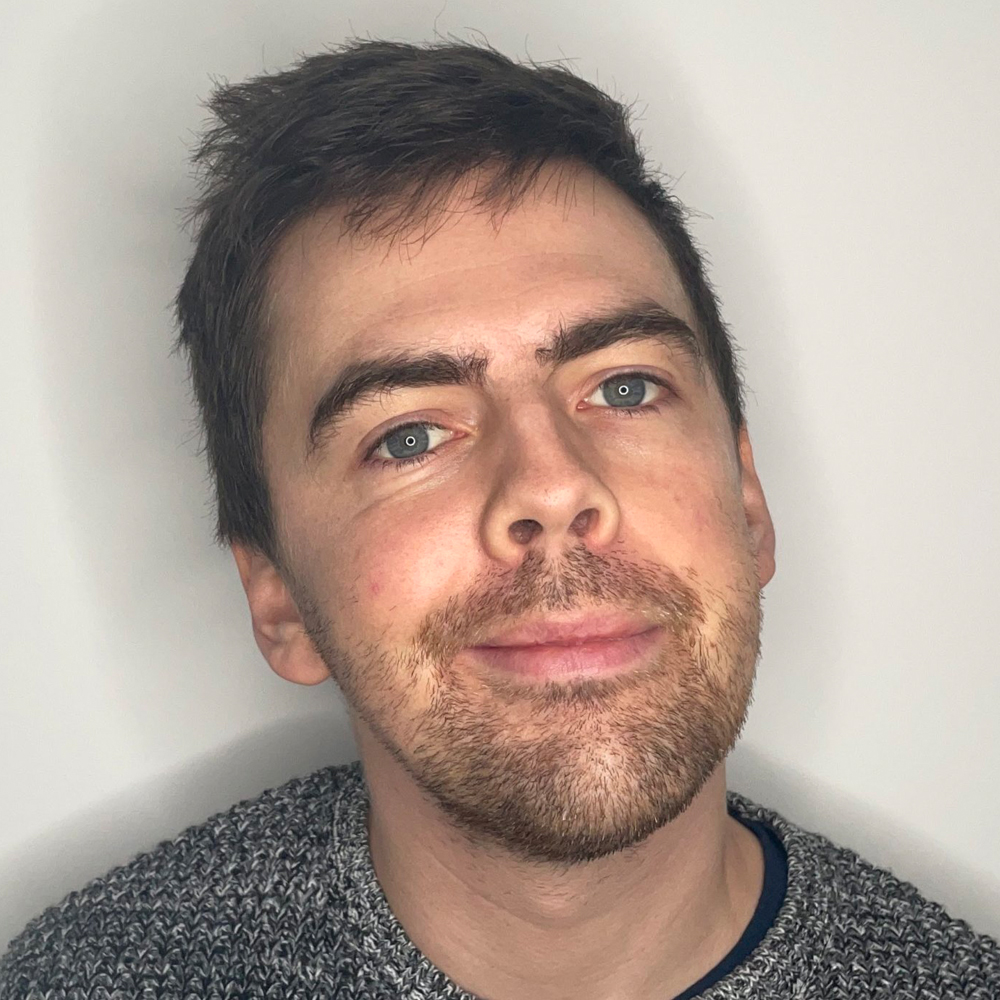 Jason brings a decade of tech and gaming journalism experience to his role as a writer at Laptop Mag. He takes a particular interest in writing articles and creating videos about laptops, headphones and games. He has previously written for Kotaku, Stuff and BBC Science Focus. In his spare time, you'll find Jason looking for good dogs to pet or thinking about eating pizza if he isn't already.