This no-fuss device makes automatic backups to your existing external drive easier than ever.
Pros
+

Refreshingly simple setup

+

Automatic incremental backups

+

Supports hundreds of file types

+

Backs up across multiple PCs
Cons
-

Doesn't restore operating system
Why you can trust Laptop Mag Our expert reviewers spend hours testing and comparing products and services so you can choose the best for you. Find out more about how we test.
Backing up data is one of the most important activities users can do to safeguard valuable information in case of hard drive failure, but very few people actually copy their photos, music, video, and documents to external storage. Although many software companies have touted the importance and ease of use of their automatic backup programs, they lack the simplicity of the hassle-free Clickfree Transformer, a $59.99 USB dongle/cable that turns any external drive into a truly automatic backup solution.
No-Hassle Backup
The black and purple Clickfree Transformer eliminates the need to install software or select folders or drives. When we attached the 8.5 x 1.3 x 0.6-inch device to aToshiba 500GB USB 2.0 Portable Hard Driveand plugged it into aDell XPS Studio 16, Vista's AutoPlay Window opened, and we clicked the launch icon, which brought up the Clickfree license agreement. After accepting it, we were greeted by an easy-to-read blue interface and clicked Start to begin a scan and back up of 15GB worth of files. The entire process took 1 hour and 13 minutes, but we only had to sit through this lengthy backup once, as the software makes incremental backups whenever a file is added or changed. A progress bar gave us a visual representation of how many files we had left to copy.
When it was done, Clickfree Transformer displayed the number of files backed up (in a layout very similar to Windows Explorer), and the total space used for each file type, including photos, music, e-mail, text documents, spreadsheets, presentations, artwork and drawings, videos, favorite Web sites, and other files. We were able to browse files and view or play these backed up files as we would the originals. You can also use Clickfree Transformer to back up multiple PCs (depending on the amount of available storage). The software creates a partition for each notebook that it syncs with; we tested this feature successfully with anASUS N81Vp-C1.
Options and Limitations
Although the Clickfree Transformer is designed for the novice, the software contains enough options to allow advanced users to tweak the settings. By clicking the Options button, we were able to view a pie chart that displayed the amount of backed up data allotted to each PC (as well as available memory), select which file types we'd like to copy, and restore files to a PC (which let us move files back to their original locations).
Our version of the Clickfree Transformer is only compatible with Windows Vista, XP, and 2000, but a Mac OS X version is also available. It should be noted that Clickfree Transformer only backs up files, not the operating system, so it's not recommended for those who are looking for across-the-board disaster recovery.
Verdict
Priced at $59.99, the Clickfree Transformer is a wonderful tool for no-brainer backup. This device makes the most sense for those who already own an external drive. If you're starting from scratch, Clickfree sells its own line of hard drives with capacities from 120GB ($89.99) to 500GB ($219) that contain the automatic backup software. The true wonder of the Clickfree Transformer, though, is that you can use any type of storage device as a backup solution without hassle.
Clickfree Transformer Specs
| | |
| --- | --- |
| Company Website | http://www.goclickfree.com |
| Ports | USB |
| Size | 8.5 x 1.3 x 0.6 inches |
| Weight | 1.1 ounces |
More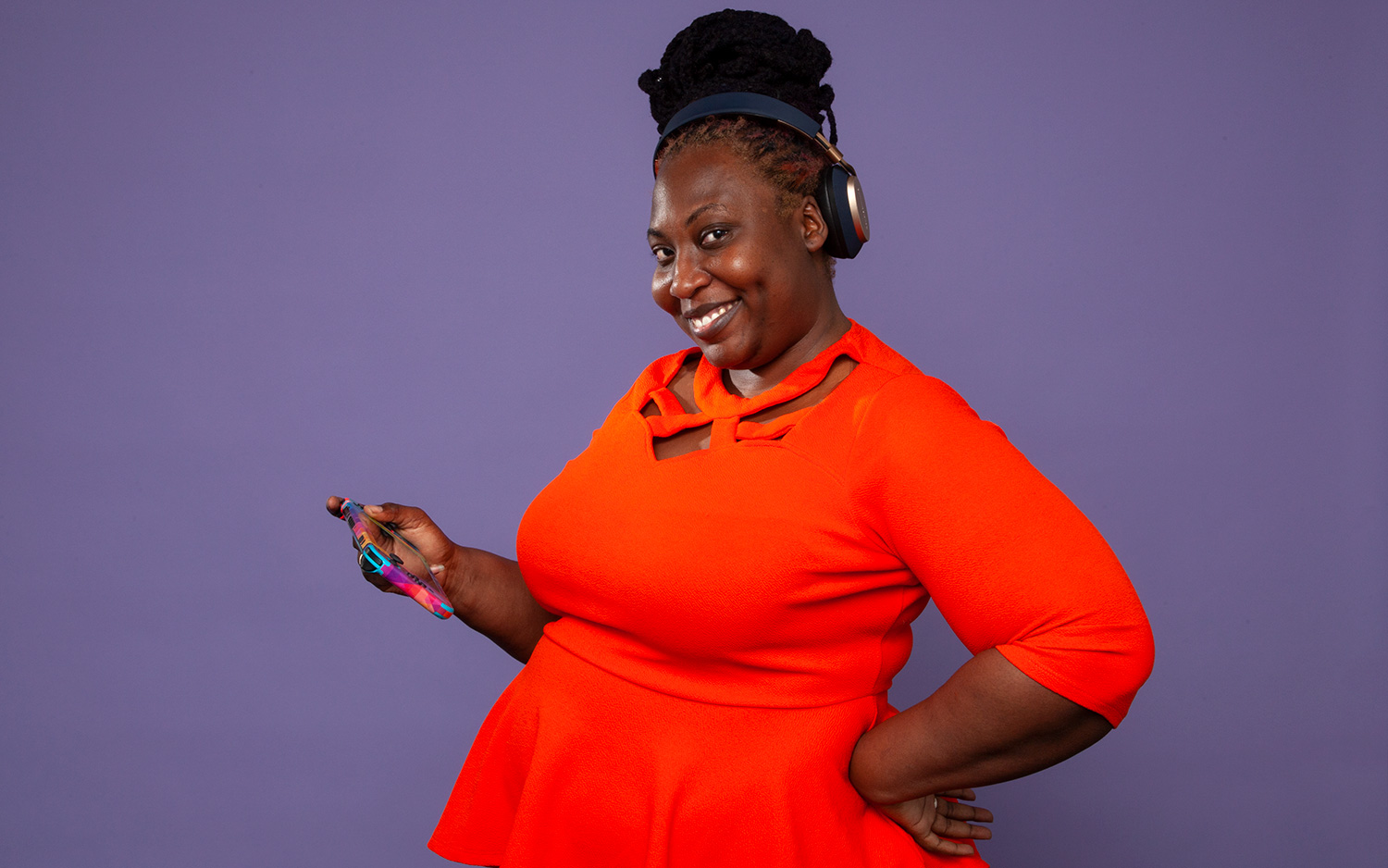 Sherri L. Smith has been cranking out product reviews for Laptopmag.com since 2011. In that time, she's reviewed more than her share of laptops, tablets, smartphones and everything in between. The resident gamer and audio junkie, Sherri was previously a managing editor for Black Web 2.0 and contributed to BET.Com and Popgadget.