The Razer Nommo V2 Pro is an amazing speaker system that probably won't see a lot of users due to its price.
Pros
+

Great audio

+

Thick bass

+

Tis loud

+

Bluetooth-enabled

+

THX Spatial Audio
Cons
-

Expensive

-

Stands don't move

-

Synapse is bad
Why you can trust Laptop Mag Our expert reviewers spend hours testing and comparing products and services so you can choose the best for you. Find out more about how we test.
Are you looking for premium gaming speakers? Stop searching — the Razer Nommo V2 Pro is probably what you want. Well… maybe— stubs toe on the massive subwoofer.
The Razer Nommo V2 Pro comes with two great speakers and a bassy subwoofer that is loud enough to blast through your entire home. A nice plus is that it has Bluetooth 5.3 and THX Spatial Audio. However, it costs $450 — not to mention that the stands don't move and Razer Synapse is a terrible app (even if it does offer neat features).
But if you are able to get over the financial hurdle that is its $450 price, then the Razer Nommo V2 Pro are some of the best computer speakers on the market.
Razer Nommo V2 Pro price and configurations
I reviewed the Razer Nommo V2 Pro, which is one of three variations of the Nommo V2 namesake. The one I'm using costs $450 and comes with two Full-Range 2.1 speakers and a wireless subwoofer.
For $300, you can get the Razer Nommo V2, which comes with the two speakers and a wired subwoofer. Or you can get the Razer Nommo V2 X for $150, which comes with just the two Full-Range 2.0 speakers.
This speaker system comes with a one-year limited warranty.
Razer Nommo V2 Pro design
I typically hate gaming hardware dressed in black because it's a common and boring color, but Razer makes black look premium. The speakers look like these round cannons about to fire tunes into your face at a moment's notice. Ever seen The Italian Job? That scene where the speakers blow that woman's clothes off? Yeah, that.
On the side of the speakers, there's a blacked out Razer logo, and on the back there's a round bulb for the RGB lights. The stand that it uses is flat and wide, so it's going to take up a bit of space on your desk — I had to place mine behind my monitor to get them to fit. The speakers come in at 5.1 x 7.2 x 7.1 inches each. Unfortunately, the stands aren't adjustable.
Then we have the subwoofer, which is this huge black box — seriously, I get straight up 2001: A Space Odyssey vibes from this thing. It's huge and I hope there's enough space under your desk for it. The bass belting beast stands tall at 10.4 x 11.8 x 10.4 inches.
Finally we have the Razer Wireless Control Pod Ready — yes, it's really called that. It's a large dial that acts as the bridge between your speaker system and your PC. It can also mute and adjust the volume. It's sleek and features a glossy circular top with ridges on the side. There are little feet at the bottom to prevent it from moving when you turn the dial.
Razer Nommo V2 Pro setup
Setting the Razer Nommo V2 Pro up isn't supposed to be that bad — but it was a helluva journey for me because I needed to find SPACE.
So first things first is to plug in all the wires. One speaker acts as a bridge between the other speaker and your PC, with connections for USB Type-C to USB Type-A (for PC) and a MIDI port (speaker). The subwoofer connects wirelessly, so you just have to plug that into a power outlet. The speakers also need to be powered by an outlet, so keep in mind that you need two available outlets for this system.
Once all of your wires are connected, bring out the aforementioned dial, slot in the included AAA batteries, and press the power button. Then your whole system should come to life pretty quickly — if you're having issues, there's a Bluetooth pair button in between the battery slots (you have to remove the cover — I know, dumb).
Razer Nommo V2 Pro gaming performance
The Razer Nommo V2 Pro speaker system comes with two speakers with 3-inch drivers and one subwoofer with a down-firing 5.5-inch driver. These speakers blew me away.
As a storm sorcerer in Diablo IV, my lightning attacks made me do a double take to check if it was thundering outside. The subwoofer is thick and bassy — but not offensively so. And the speakers delivered those sharp electric spikes from my Arc Lash attack. The THX Spatial Audio also freaked me out, because I could hear a dog whimpering just in the left-most speaker, and it sounded like one of my fur-babies snuck into my office.
Taking a dip back into Warzone 2, the explosions popping off in the background were thunderous and literally shook my feet. Jumping into a parking garage, I started blasting with my assault rifle, where each bullet was impactful and terrifying. Everytime I open my parachute, there's a thick bass accompanying it — maybe a bit much, but you can always turn down the subwoofer.
I watched some Genshin Impact cutscenes, and the dialogue was clear, but not as crisp as I wanted it to be. The subwoofer elevated the percussion while the speakers focused more on the other effects — I had to change the EQ settings to Movie to get it to prioritize the dialogue. Turning off THX Spatial Audio also helped the speakers focus on the dialogue.
Razer Nommo V2 Pro music performance
You don't have to just game on these speakers — the Razer Nommo V2 Pro does a lot for your music.
I listened to SKYLAR's "Hair Tie," and the vocals were breathy and bright while the percussion accented it with rich bassy beats. The bass guitar gets left behind a bit, because the subwoofer focuses on the percussion, but the piano and other instruments were distinguishable.
In "pity party" by Stand Atlantic featuring Royal & The Serpent, the opening guitar and bass guitar were battling for the spotlight — the subwoofer occasionally overshadows the sound that the bass is coming from and replaces it with just BASS. But when the chorus takes over, the intensity of the vocals and other instruments made me feel like I was in a mosh pit.
I was feeling nostalgic, so I listened to "Blood Upon the Snow" by Hozier and Bear McCreary, which opens softly. I was immediately impressed by how the vocals took front and center stage. Even when the orchestra kicked in, they balanced well with the melodic tune. The subwoofer wasn't popping off either — which is good, because there wasn't a lot of bass in the latter half of the track. The speakers gave me goosebumps when Hozier screamed his heart out at the end.
Razer Nommo V2 Pro software
Almost every peripheral I own is by Razer, but god damn it I hate the Razer Synapse app. It's laggy, buggy, takes up way too much power, crashes often, doesn't open sometimes, and occasionally I have to restart my whole PC to get it to work. But apart from the technical nightmare that it is, the utilities it provides for the Razer Nommo V2 Pro are good.
First things first — you get a free license for THX Spatial Audio (normally you'd have to pay $20), which is a nice highlight feature. That's in the Sound tab, of which there are four.
The Sound tab also features the volume settings, subwoofer level, game profiles, and some miscellaneous input settings. There's the EQ tab, which offers presets for Default, Game, Movie, Music, and Custom. Then there's the Lighting tab, which lets you customize the RGB effects via Chroma Studio. And lastly there's the Power tab — this lets you save some power by letting your speakers enter standby mode after a determined number of minutes.
You can also connect the Razer Nommo V2 Pro to any Bluetooth-enabled device.
Bottom line
The Razer Nommo V2 Pro is a lovely addition to my Razer ecosystem — the bass bumpin' audio mixed with the THX Spatial Audio puts me ahead of the competition, but I still have to suffer with the Razer Synapse app.
If you'd rather not deal with the Synapse app, check out some more affordable alternatives on our best computer speakers page. Looking to spend under $100? See our best computer speakers under $100.
Can you afford the $450 Razer Nommo V2 Pro? Yes? Okay, then buy it. Stop asking me.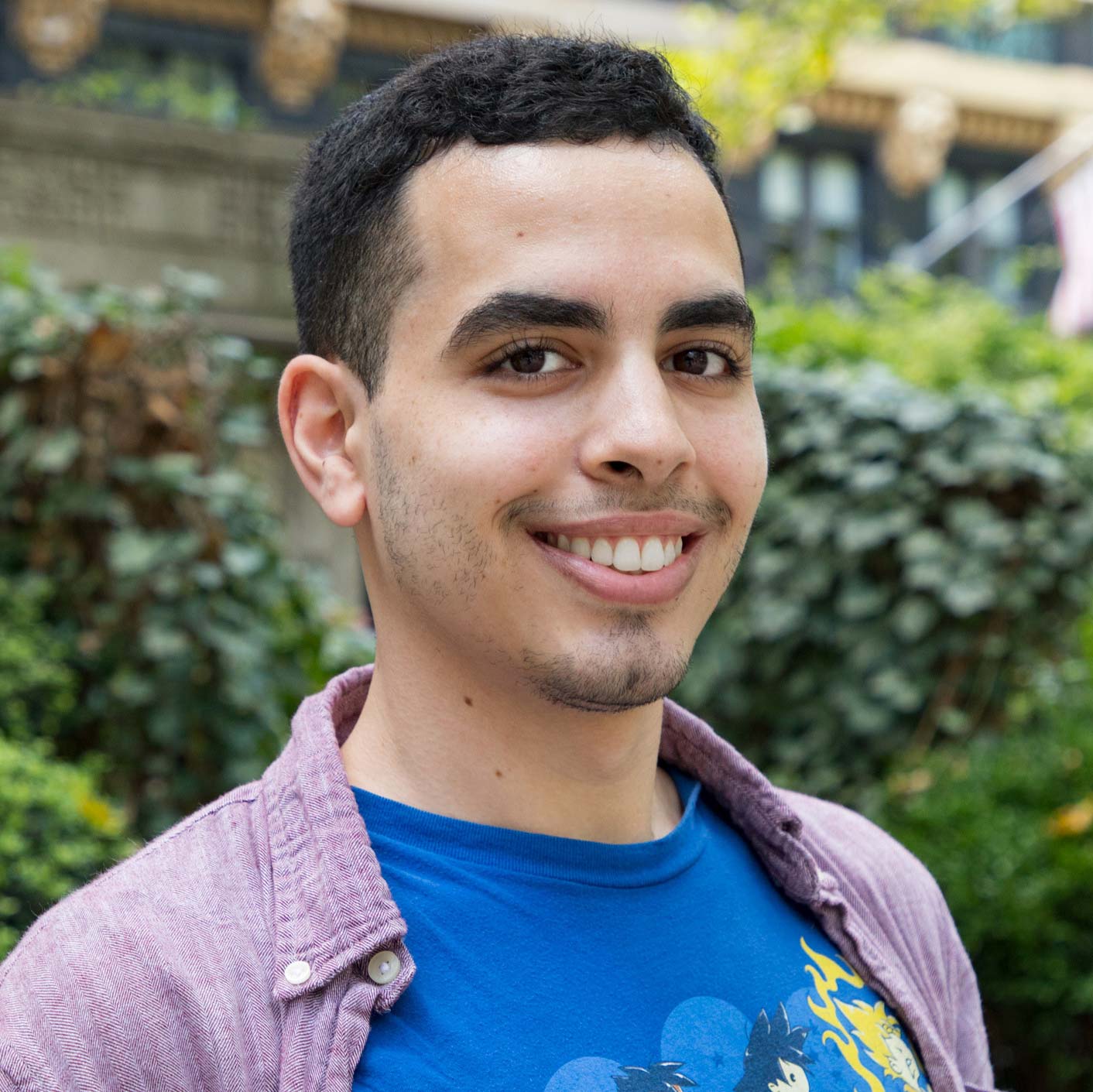 Rami Tabari is an Editor for Laptop Mag. He reviews every shape and form of a laptop as well as all sorts of cool tech. You can find him sitting at his desk surrounded by a hoarder's dream of laptops, and when he navigates his way out to civilization, you can catch him watching really bad anime or playing some kind of painfully difficult game. He's the best at every game and he just doesn't lose. That's why you'll occasionally catch his byline attached to the latest Souls-like challenge.