The Poco X4 Pro 5G is a Redmi Note 11 Pro in disguise — an identical phone in all ways, down to its gorgeous display, decent camera and strong battery life. This is a great budget phone with typical budget traits.
Pros
+

Stunning 120Hz AMOLED display

+

Decent performance for price

+

Good battery life

+

Bargain price tag

+

Nice 108MP camera…
Cons
-

…but the rest of the cameras are dull

-

Comes with Android 11

-

No 4K video

-

Excessive bloatware
Why you can trust Laptop Mag Our expert reviewers spend hours testing and comparing products and services so you can choose the best for you. Find out more about how we test.
Poco X4 Pro 5G 5G Specs
Price: $326 (£259)
OS: Android 11/ MIUI 13
Display: 6.6-inch 120Hz FHD+ AMOLED DotDisplay
CPU: Qualcomm Snapdragon 695 5G
RAM: 8GB
Rear cameras: 108MP wide (f/1.9), 8MP ultrawide (f/2.2), 2MP macro (f/2.4)
Front camera: 16MP (f/2.4)
Storage: 128GB
Battery: 5,000mAh
Size: 6.4 x 2.9 x 0.3 inches
Weight: 7.2 ounces

When going hands-on with the Poco X4 Pro 5G, I was left asking one simple question: haven't we already seen this before?
Take a look at our Redmi Note 11 Pro review and you'll find that, except for the branding on the back and a slightly altered camera bump, this phone is identical — same chipset, same camera, same battery, same everything.
You see, this is a classic case of what I'd like to call "Xiaomi subsidiary syndrome:" the smartphone equivalent of the "Spider-Man pointing at Spider-Man" meme, where you see a lot of brands owned by Xiaomi launching exactly the same phone under different names. Still, a review is a review, and if you're leaning more towards the Poco X4 Pro, this mimic won't disappoint.
Poco X4 Pro 5G: Pricing and availability
You can pick up the Poco X4 Pro in one of three colors: Laser Black, Laser Blue and an almost-fluorescent Poco Yellow.
The base model with 6GB RAM and 128GB UFS 3.1 storage is available for £259 (€299). For £299 (€349), you can snag one with 8GB RAM and double the storage capacity.
Official US availability is a bit of an open question. Poco seems to be neither confirming or denying it's dropping in the states. But so far, you can buy it on Amazon at prices starting from $326.
For a price comparison, this puts it in close competition with the Realme 9 Pro+ 5G and the OnePlus Nord 2 — ripe ground for competition.
Poco X4 Pro 5G: Design
Outside of the full-width camera bump, the Poco X4 Pro 5G features a very similar design to the Redmi Note 11 Pro, which means you're getting something that sports a sleek, premium aesthetic.
Rather than a curved back like you find on the Realme 9 Pro+ and OnePlus Nord 2, you're getting something more akin to the blocky design of the iPhone 13, which I'm all for. It makes the phone look a lot more upmarket than it actually is.
The construction is plastic and the glossy back is a fingerprint magnet, but the X4 Pro feels solid in the hand with dimensions of 6.4 x 2.9 x 0.3 inches and weighing 7.2 ounces. Though it is worth noting that the "solid" feel translates into a slightly chunkier and heavier phone than the OnePlus Nord 2 (6.3 x 2.9 x 0.3 inches, 6.7 ounces) and Realme (6.3 x 2.9 x 0.3 inches, 6.2 ounces).
The brick-ish design is not for everyone, but I'm a fan of it — especially in the black finish I have. Plus, with its similarities to the Redmi, you can choose from the colors they offer, too.
Poco X4 Pro 5G: Display
The Poco X4 Pro 5G comes equipped with a stunning 6.6-inch 120Hz FHD+ (2400 x 1080) AMOLED display, running at a buttery smooth 120Hz refresh rate.
As the Redmi Note 11 Pro review spoils, and as you'd expect from specs like this, you've got a stunning panel here that explodes with vivid color (adjustable in the display settings) and it's bright enough to be visible in direct sunlight.
Starting by watching one of my own videos (a kind of weird brag, like a rap artist listening to their own album), colors were accurate (yes I am that pale) and the detail is crisp.
And going back to my reliable test, the Doctor Strange in the Multiverse of Madness trailer it really plays to the display's strengths as spells pop off the screen in a flash flood of color, the contrast ratio is nicely balanced across the darkest and brightest of scenes, and the luminosity adds a real drama to each second.
The display isn't exactly edge-to-edge. There is a slight chin on the bottom and like most of its competition, you'll find a hole punch for the camera up top. Plus, like the Note 11 Pro, the refresh rate is not variable. You're at 60Hz by default for saving juice, but the 120Hz mode can be quite power hungry.
Poco X4 Pro 5G: Audio
With dual stereo speakers placed at either end of the smartphone, the Poco X4 Pro 5G does a decent job at offering clear audio with a nice crispness. This was most evident when testing them with Four Year Strong's thrashing cover of "Bittersweet Symphony", as vocals were loud and clear without any distortion to the remaining levels.
Of course, for listening on the go, you'll be using the warmly welcomed 3.5mm headphone jack here, which with the Hi-Res standard audio makes for an impressive experience.
Poco X4 Pro 5G: Performance
Completely identical to the Redmi Note 11 Pro, this packs a Snapdragon 695 5G chipset and up to 8GB of RAM. I can sum this configuration up nicely in one word: "fine."
It's not going to set the leaderboards alight with a Geekbench 5 multi-core score of 2,052 — a distant last position behind the MediaTek Dimensity 920 in the Realme 9 Pro+ (2,318) and the Dimensite 1200-AI in the Nord 2 (2,697).
Nor is it going to be a gameplay beast with a 3DMark WildLife Unlimited average frame rate of just 7 fps (the Realme hit 13.8 fps and the OnePlus got a 5 fps average). But for a casual use case, this configuration is going to be fine.
Once I stopped trying to use this like a tech journalist (slowing it down to a crawl by attempting to edit photography on Photoshop or playing Real Racing 3 to cool off) and used it more like a casual user (a few Chrome tabs, Good Girls on Netflix in a small window, some casual gaming and lighter multitasking), I experienced no slow down.
With a Qualcomm Snapdragon 695 5G processor with a Qualcomm Adreno 619 GPU, 8GB of RAM and 128GB for storage, I set my expectations relatively low in regards to performance on the Redmi Note 11 Pro 5G. It managed to easily clear the low hurdle I set for it and I was still thrilled to see admirable results in both real-world and spec testing.
For the cost, it packs decent performance, but its competition does pip it to the post in this department. However, Poco does get its own back.
Poco X4 Pro 5G: Battery Life & Charging
While the Poco X4 Pro 5G is a bit of a slouch in more intense gameplay moments, the 5,000mAh battery and included 67W charger in the box is a decent consolation prize.
This is far bigger than the Realme 9 Pro+ and the OnePlus Nord 2's 4,500mAh cell and, with the slightly underpowered internals, it can really go for a long time.
In my more power-conscious days, I could make it through an entire day of average use (tons of social media usage, some casual gaming, plenty of email, listening to podcasts all day and YouTube binge-watching at night) with 30% of the battery remaining by the time I went to bed.
Sure, you can kill it quicker when making the most of that 1,200-nit peak brightness and 120Hz refresh rate, while tucking into something like Call of Duty: Mobile, but for casual users, this is worry-free, all-day battery life.
Poco X4 Pro 5G: Cameras
Yep, you guessed it. The camera system is also identical to the Redmi Note 11 Pro: a 108MP main shooter with an f/1.9 aperture, an 8MP ultrawide at f/2.2 and a 2MP at f/2.4 macro lens. Up front, there's a 16MP selfie snapper with an f/2.5 aperture.
The pixel-binning on the super crisp main camera gives everything an impressive level of detail, which pairs with decent color science and deep contrast, to make for good daytime photography with minimal noise. The end results match up to the Realme 9 Pro+ butthe OnePlus Nord 2 edges out ahead with more realistic coloring.
In trickier lighting conditions like sunset, pictures can start to feel a little warmer, like Samsung's preference for hyperreal vividness, and low light photography does come with a wealth of ISO noise.
Image 1 of 5
But that's to be expected in a budget blower like this, the same as an underwhelming ultrawide and pointless macro are the norm. The 118-degree angle captures a lot, but photography has a mushiness to it with a lack of detail, and the macro is fun for two shots of a bush outside your house — the epitome of a gimmick.
As for video, the quality maxes out at 1080p 30 fps, which is disappointing. But let's be honest, with no OIS, even if you could get 4K, the video quality is below average. This is fine enough only for family clips.
So far, so average, but things take a turn for the better around front. Poco tops things off with an impressive front-facing camera that produces detailed, color-accurate photos even in difficult lighting situations.
Poco X4 Pro 5G: MIUI 13
The X4 Pro 5G comes with the MIUI 13 skin over Android 11, which is disappointing given the fact that Android 12 launched over half a year ago and the commitments to software updates are thin on the ground from Poco.
There is a boatload of bloatware when starting up the phone, which is a nuisance. A majority can be deleted, but it's annoying having them there, especially since they seemingly need constant updates.
Those looking at phones in this price bracket shouldn't be fussed, however, seeing as there are still the usual Google apps such as Google Assistant, along with staple apps like the calculator, clock, recorder, and more. You'll also find a bunch of Mi-centric apps that will largely go unused.
On the plus side, the X4 Pro comes with dual SIM and a microSD slot, along with AI face unlock and a fingerprint sensor on the side power button. You'll also find edge lighting whenever you get a notification, which is a nice touch.
Outlook
It may be the Redmi Note 11 Pro in new clothing, and an obvious sign that there's not much room for budget indie upstarts in a world of corporate takeovers, but in the Poco X4 Pro 5G's case, that's not necessarily a bad thing.
Once again, the 108MP camera is a decent snapper, the AMOLED display is gorgeous, the battery life is impressive, and to get all this at a budget price tag is warmly welcomed at a time when we're all penny-pinching.
With this, you are getting the standard budget phone traits: slower internals, a dull camera system outside the main sensor, and Android 11 with no firm commitment to updates. But if these are acceptable compromises to you, this is a great cheap phone.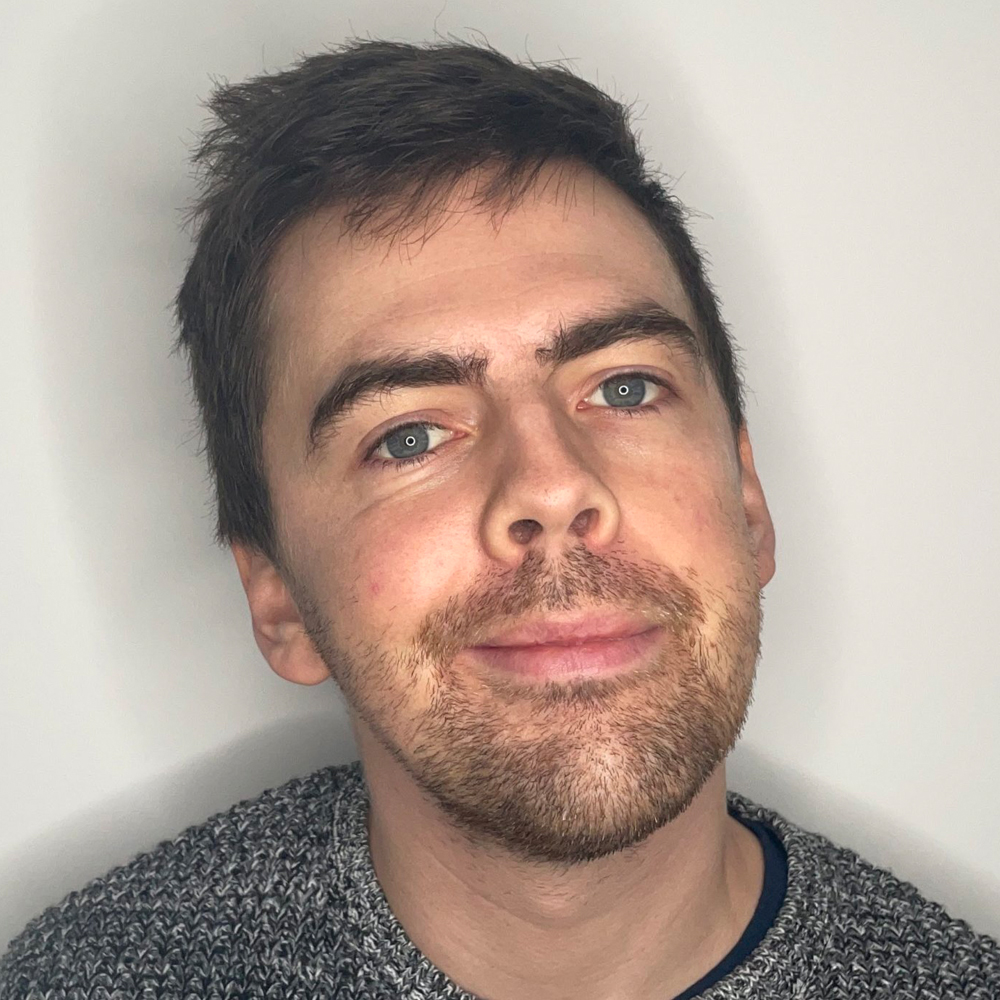 Jason brings a decade of tech and gaming journalism experience to his role as a writer at Laptop Mag. He takes a particular interest in writing articles and creating videos about laptops, headphones and games. He has previously written for Kotaku, Stuff and BBC Science Focus. In his spare time, you'll find Jason looking for good dogs to pet or thinking about eating pizza if he isn't already.