Nothing Phone (2): Everything we know so far
All of the latest leaks and rumors regarding the Nothing Phone (2)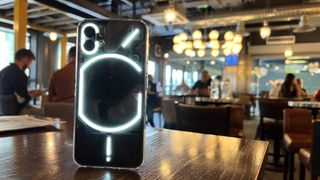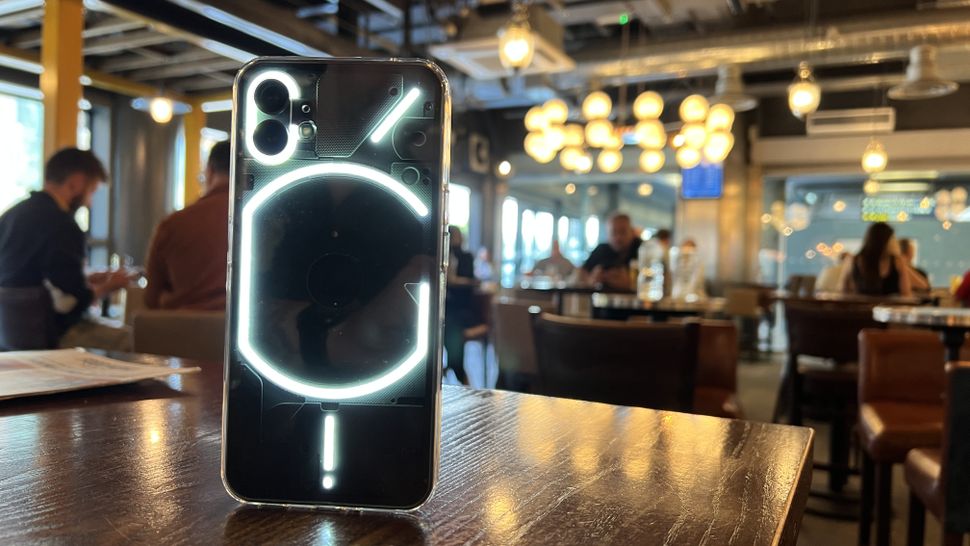 (Image credit: Future)
The Nothing Phone (2) is close to launch, and we're seeing a lot of rumors and leaks. Here's everything we know about it so far.
Details are a little thin on the ground right now, but four things are for sure: it will use the Snapdragon 8 Gen 1+ chipset, there is a huge focus on software experience, it will feature a new red notification light, and it will launch in "summer 2023" with the US being the company's number one priority.
This is a huge mic drop moment for the smartphone industry. Up until now, the Nothing Phone (1)'s availability has been rather limited, so to see the brand go global is a tantalising prospect. And beyond these three core confirmations, Pei also said a couple of other things that we can read into a little bit, to figure out more about what to expect from the Nothing Phone (2).
Nothing Phone 2: Latest news
Carl Pei has confirmed on Twitter that the Nothing Phone (2) will run using the Snapdragon 8+ Gen 1 chipset.
The company also gave a glimpse of a new notification light on the back of the phone. But more interestingly, take a look in the Twitter replies between Paul Becker and Nothing... The fact they mentioned Summertime Sadness by Lana Del Rey (a song that released on June 22) is a strong indicator that we may see the announcement happen then.
Nothing Phone (2) release date
The current word on a Nothing Phone (2) release date is a little vague, but the announcement has been made that the phone is coming "summer 2023."
But on this tweet, beyond the reveal of a new red notification light, there's been a huge clue dropped as to when exactly we can expect to see it.
It comes in the form of an interaction between Nothing and Paul Becker, where he asks what exactly is meant by "Summer," to which the company responds with an odd song choice.
Now, this could be a top tier trolling effort to get people like me writing about them more. But let's put on the tin foil hat. Summertime Sadness came out on June 22. Could this be a hint towards the announcement date? I think so!
Nothing Phone (2) price
No word on price yet, unfortunately. So all we can do in this situation is make some educated guesses based on what has been said so far.
Carl talks about the Nothing Phone (2) being "more premium," which through Inverse's smart work at pushing a little harder on what this word means, seems to translate into a potential flagship phone.
This could put the price anywhere between the $599 of the Pixel 7, all the way up to $999. Given the value for money that Nothing has championed in all its products so far, I'd say it'll be on the cheaper end of that scale.
Nothing Phone (2) design
Transparency has been Nothing's m/o, and it will surely be the same again. As Pei pointed out, "[U.S.] consumers as a whole are quite bored and indifferent [with existing phones]" and "foot traffic into the stores for people checking out new phones hasn't increased."
America hasn't really had anything new, interesting or different that breaks the norm of smartphone design. So it will be interesting to see its response to a see-through back and an updated version of that glyph interface round back.
"From a business point of view, [Apple and Samsung] shouldn't go very niche and try something completely different because they might alienate current users. That's where smaller companies like us can come in and try and do something different. It's not that we're smarter or that they can't, but it just doesn't make sense for them to do it," Pei added.
So long as they keep that gorgeous OLED display round the front with completely symmetrical bezels, I will be a happy chappy!
Nothing Phone (2) specs
As confirmed by Carl Pei on Twitter, the Nothing Phone (2) will use Qualcomm's Snapdragon 8+ Gen 1 chipset.
There has been a lot of discussion ever since we announced that Phone (2) will have a Snapdragon 8 Series chipset. Well here's some news - it's going to be the premium-tier powerhouse Snapdragon 8+ Gen 1. A clear upgrade from Phone (1). Let's talk about the key differences👇 pic.twitter.com/l5NwCxDAVaMay 18, 2023
As he has been alluding to in interviews over the past few months, this is the significant bump in performance over the Nothing Phone (1) that we were expecting.
To break down the specifics, you can look forward to an 80% overall performance improvement, an 18-bit Image Signal Process that is capable of capturing over 4,000 times more camera data than the ISP used in Phone (1), and significant improvements to battery life efficiency.
But the obvious question now is why has Nothing opted for Gen 1 over the latest Gen 2. Pei explains that the 8+ Gen 1 is "best-in-class" for heat management and power consumption, and after a ear of updates and optimizations, it's the more logical choice over the bleeding edge. In his own words "we prioritise user experience over being first in the specs race."
Nothing Phone (2) software
Software, in Pei's own words, is a huge focus for the next Nothing Phone. "Now our team is close to 100 people on software, and I brought in a lot of people that I used to work with before in my past life," he commented.
I'm pretty confident in saying that it will be based on Android 13, given how good the beta has been on Nothing Phone (1). "People really feel like the Android 13 beta that we released is a step up from the previous Nothing OS that was half in-house and half outsourced." I agree with Pei here. It's super smooth and really fast to zip around the OS.
And while Nothing OS was a little limited at launch, the team has worked hard on expanding upon the base and providing a ton of user friendly features.
Nothing Phone (2) cameras
Nothing has been said by Nothing on what snappers you can expect, but let's take a look at what we currently have in the Phone (1) and speculate wildly, because who doesn't love speculation?
Currently, the camera setup is quite a belter: a 50MP main, a 50MP ultrawide, and a 12MP selfie shooter. On its initial release, the post processing was a little lacking, which led to some ISO noise. But after a ton of software updates that tweaked the camera software, this is a strong system for photography. Not only that, but the glyph interface on the back makes for a great little fill light for pictures too — handily beating the harshness of the LED flash.
I can't see the company deviating too much from this status quo or doing anything too fancy like a periscope zoom lens. What I can see is improvements on the current formula: a wider aperture on these lenses, updated sensors, and a wider angle on the ultra wide are the first things that come to mind.
Outlook
As Carl himself said, a third of Nothing ear (1) sales were in the US. Not launching a smartphone over in the States is missing a big slice of potential revenue pie. This is the next logical step for the company, and it sounds like the company's going all out on this one.
Not to the point that you should expect the Nothing Phone (2) to be an all song and dance Galaxy 23 Ultra-type monster with several cameras and a gigantic screen. That's never been Nothing's style.
To me, something more akin to the likes of the Google Pixel 8 and iPhone 15 is more likely — a well-rounded flagship with a focus on a holistic experience, rather than just throwing the kitchen sink at it.
That's the kind of Nothing Phone sequel that I'm pretty hyped about. The Phone (1) was good, but you always felt that ceiling in performance. To unlock its true potential with a more powerful chip and get Nothing's unique aesthetic would make for quite the formidable beast.
Stay in the know with Laptop Mag
Get our in-depth reviews, helpful tips, great deals, and the biggest news stories delivered to your inbox.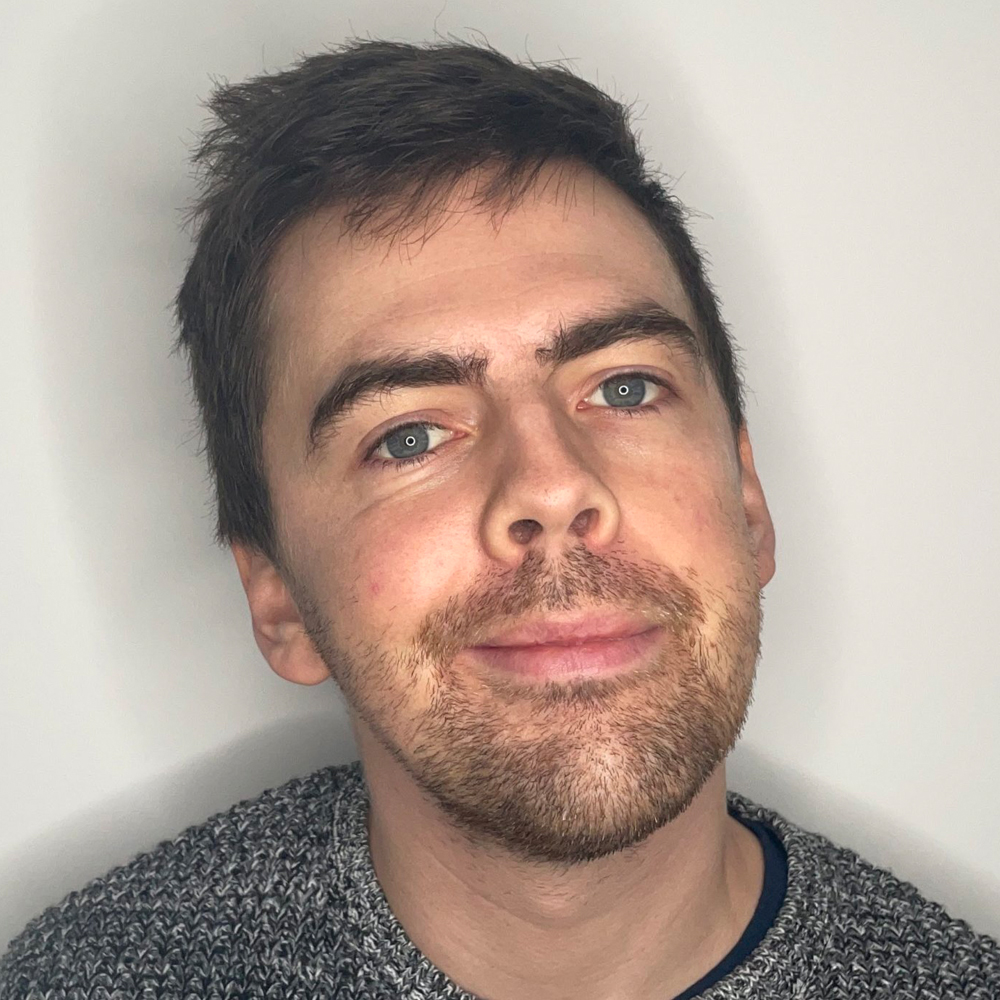 Jason brings a decade of tech and gaming journalism experience to his role as a writer at Laptop Mag. He takes a particular interest in writing articles and creating videos about laptops, headphones and games. He has previously written for Kotaku, Stuff and BBC Science Focus. In his spare time, you'll find Jason looking for good dogs to pet or thinking about eating pizza if he isn't already.