The Asus ROG Ally is my new favorite gaming "laptop"
No gaming laptop can beat this level of convenience and portability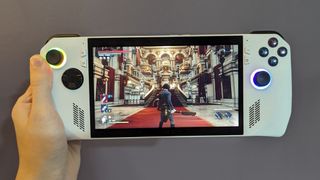 (Image credit: Laptop Mag/Momo Tabari)
I reviewed the Asus ROG Ally Z1 a few weeks ago, and if you saw my final score, you'd assume I wasn't all that positive on it. In fact, I claimed no one should purchase the Z1 model due to its significantly worse performance for only $100 less. That hasn't changed, as the Z1 Extreme is ideal for most people, unless you're exclusively planning to play indie titles.
However, that was the most conflicting review I've had to write and for good reason. The truth is that I'm obsessed with the Ally. While my review made it clear I loved the technology, that was a bit of an understatement. I've found myself using this handheld gaming device so frequently that I'm more than willing to say it's my favorite gaming "laptop" ever, let alone being one of the best handheld gaming devices out there.
I can't stop using the Asus ROG Ally
I have been obsessed with the concept of a handheld gaming computer since the Steam Deck, but my fascination was further pushed forward by the idea of broad Windows compatibility. The Asus ROG Ally delivered just that, and it is a monumental achievement in modern gaming technology.
As someone who adores handheld gaming, favorites like the PlayStation Vita and Nintendo Switch are wonderful, but their biggest issues come down to a limited library. Yes, Switch has a lot of great games, but they're expensive and it has been difficult to justify repurchasing games I already own on other platforms.
But the Ally demolishes that barrier. Every Steam, Epic, and Xbox Game Pass title I've ever owned available at my fingertips, easily enjoyable from the comfort of my bed, is a concept I am unhealthily obsessed with. And anything that normally runs on Windows is there too, including emulation software and an endless suite of applications.
You might be thinking "Can't a gaming laptop do all that?" While this is true, I have a confession: I don't enjoy gaming laptops for personal use. This is admittedly ironic as someone who reviews them professionally, but I'm not a big fan. There are several modes in which I enjoy games, but due to their combination of lesser power, obnoxiously loud fans, and overwhelming heat, gaming laptops are easily the worst.
When I want to play games on Windows, I turn on my desktop computer. Otherwise, my PS5, PS3, Xbox One, or Nintendo Switch, which are all set up near my TV, let me easily jump in. There is nothing a gaming laptop does better than any of these platforms; they're heavy, have small screens, and aren't easily usable without a desk (unless you wanna burn your legs off).
And before people start saying "just get trays to use in bed so you don't notice the heat." Ahh, yes, how comfortable. Placing this massive tray on my lap or on a flimsy mattress so I can balance this gaming laptop on it and have it burning like a fiery inferno in front of me. What a wonderful way to engage with games!
I've been reviewing gaming laptops for three years now, but outside of testing, I've never incorporated them into my daily gaming habits. That changed with the Asus ROG Ally, and regardless of whether or not you consider it a gaming laptop, it will be one for the purposes of my argument.
Since receiving it, I have played Lies of P, Unpacking, Little Nightmares II, Limbo, and Inside. I recently started Gris and Signalis, while there are 40 other games already installed on it. I have plans to jump through them all. It's only been three weeks, yet within three years of testing gaming laptops, I have only ever beaten Horizon: Zero Dawn on one. And that was because my desktop PC was too weak at the time.
Rather than being stuck with an unwieldy, smoldering, noisy gaming laptop, I can enjoy a compact, light, handheld gaming system every night. I look forward to settling in for an hour or two before bed, comfortably snug underneath my sheets, glued to the Ally's irresistible charm.
Bottom line
Yes, I criticized the Asus ROG Ally Z1 for its weak hardware, but it is a perfect device for my own use habits. Sure, it's not technically a gaming "laptop," but it can perform its most important functions better. It's mind blowing how seamlessly it has found a home in my daily gaming rotation.
On the other hand, it'd be unfair to pretend this is a specific feat of the Ally itself. The mere concept of a powerful handheld Windows gaming device has snatched my heart. Asus was just the first company to do a decent job of producing one.
The Lenovo Legion Go, which has similar potential except with detachable controllers like Nintendo Switch, is launching in November and could end up reigning as champion. Regardless of which company produces the best iteration of this type of hardware, it will become my obsession. Until then, I'm using the Asus ROG Ally daily and it is easily my favorite gaming laptop.
Stay in the know with Laptop Mag
Get our in-depth reviews, helpful tips, great deals, and the biggest news stories delivered to your inbox.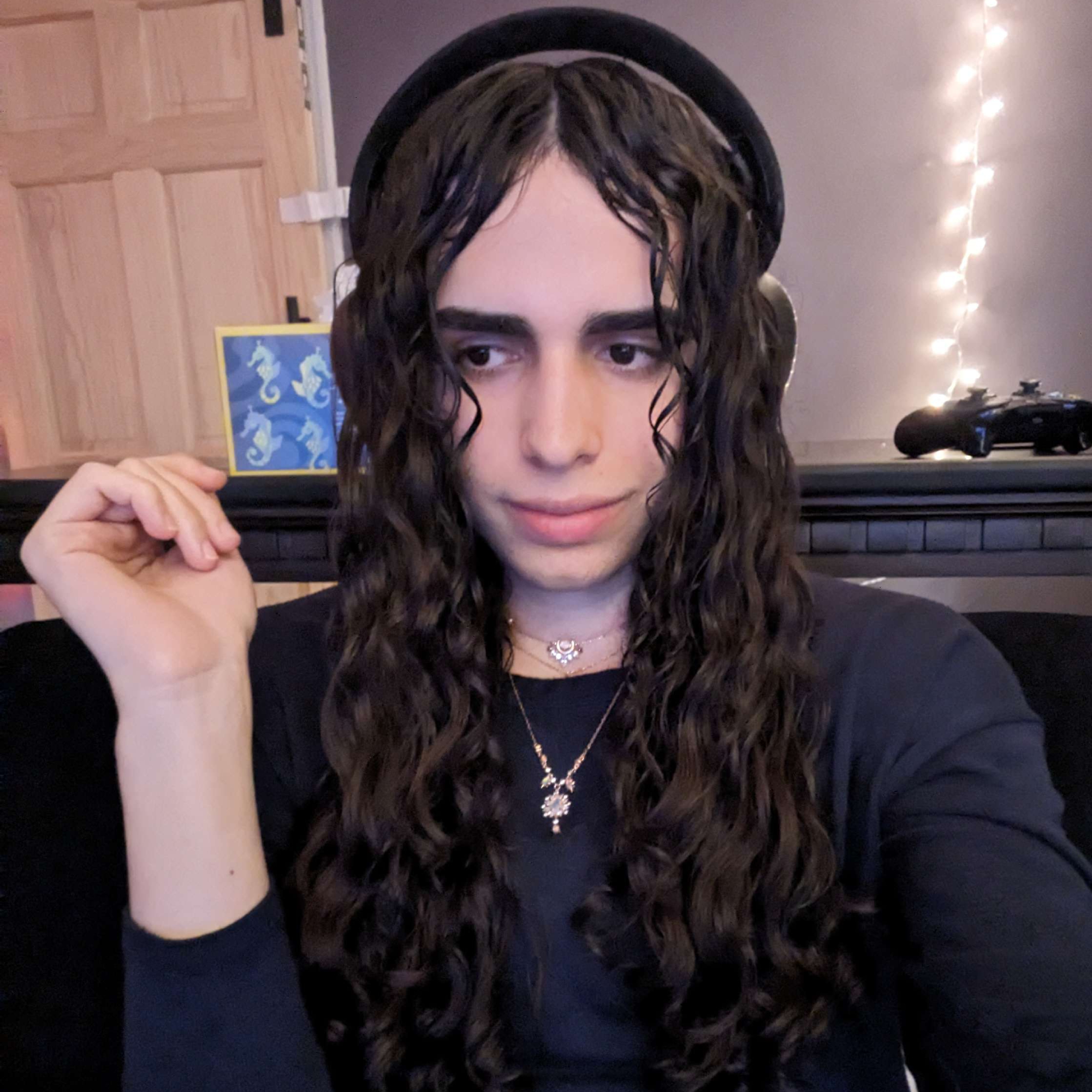 Self-described art critic and unabashedly pretentious, Momo finds joy in impassioned ramblings about her closeness to video games. She has a bachelor's degree in Journalism & Media Studies from Brooklyn College and five years of experience in entertainment journalism. Momo is a stalwart defender of the importance found in subjectivity and spends most days overwhelmed with excitement for the past, present and future of gaming. When she isn't writing or playing Dark Souls, she can be found eating chicken fettuccine alfredo and watching anime.