If you loved Elden Ring, you have to play King's Field IV
King's Field IV got no love at launch, but it's time to give it some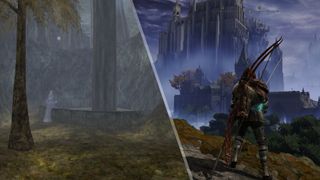 (Image credit: FromSoftware)
FromSoftware has been developing games since 1994, but it wasn't until Hidetaka Miyazaki joined in 2004—and directed 2009's critically acclaimed Demon's Souls—that the studio's fate would change. Its catalog prior to the Soulsborne franchise ranges from fascinating to hilarious, whether it be a series of over a dozen Armored Core to a goofy platformer called Cookie & Cream.
From 1994 to 2009, the company had developed over 50 video games, yet the ones people are mostly aware of (and have played) are those which utilize its iconic Souls formula. Starting with the launch of Demon's Souls in 2009, the company finally found its niche and was thrust towards excellence, leaving behind its shoddy past full of critically panned titles.
But FromSoftware's past shouldn't be disregarded as easily as that. There is a powerful idea amongst gamers that suggests the studio started becoming a quality developer only from 2009 onwards. And I was one of the people who believed that, especially when taking a glance at the poor critical reception for many of its older games.
I believed that Hidetaka Miyazaki's brilliant vision for an unforgiving dark fantasy world is what saved that company. While this isn't entirely untrue in a financial sense, considering Elden Ring broke 20 million copies sold worldwide within 12 months of its launch, it is untrue insofar as the art itself.
FromSoftware's eccentricities has permeated this studio's games since the launch of its very first title in 1994: King's Field. This style has only evolved over time, and although some think Demon's Souls was an entirely bold new vision from Hidetaka Miyazaki, that credit is partially misplaced. FromSoftware has always made dark fantasy titles set within dead worlds featuring difficult control schemes and challenging gameplay systems.
This isn't to say Hidetaka Miyazaki isn't a genius. Plenty of ideas are exclusive to Soulsborne when compared to previous titles the company has developed, whether that be the specifics of its combat to its unique multiplayer systems. But one of my favorite things about this studio has been present before he was even hired: The all-encompassing, oppressive atmosphere that makes every Soulsborne feel like a dream.
That revelation didn't just dawn on me through research. It was placed there thanks to a recommendation from a friend who suggested I give 2002's King's Field IV on PS2 a try. And over the course of a 25-hour playthrough, my perception of a franchise that has been with me for a little under a decade began to crumble. The stylistic specificities of Soulsborne, my favorite game series of all time, goes to a game older than I could ever imagine—and I cannot recommend it enough.
King's Field IV is FromSoftware's forgotten masterpiece
King's Field IV similarities to Soulsborne are numerous. Players visit a blacksmith and use little stones to upgrade individual weapons, which is very much a Souls staple. There's also encumbrance in this game and, although there is no rolling, you have to balance the defensive properties of your armor with how much weight you carry (otherwise you cannot move).
The aesthetics of magic reminds me of Demon's Souls as well. The little portraits to depict the icon might as well be ripped straight out of a Souls game. The aesthetics of armor and weapons also remind me of Dark Souls in particular, with one bare-bones set being largely reminiscent of the Hollow Soldier Set. That's not the most significant similarity, but this game also features the iconic Moonlight Sword. Yes, it's literally called that and is even present in older Armored Core games.
But this game is the prototype for souls in more ways than gameplay. King's Field IV even features a trap-infested series of nightmarish corridors called Widda's Lair that is reminiscent of Sen's Fortress in Dark Souls. In fact, both areas even feature snake-people with incredibly similar designs.
There's even a submerged city in King's Field IV that reminds me of New Londo Ruins, and while it doesn't feature the same scythe-wielding ghosts, similar apparitions do appear in another part of the game. Both Demon's Souls and King's Field IV also feature Beetle creatures that make me shiver without fail. Both are also present within areas surrounded by lava, although they're in multiple King's Field IV areas beyond just that.
Both games also have this "all-in-one" approach to presenting a dark fantasy world. Lava area? Check. Crystal monsters? Check. Icy area? Check. Forest area? Crumbling village? Traditional medieval castle? Bubbling swamp? Graveyard? All checks.
Of course, these are superficial similarities. What King's Field IV truly shares with Soulsborne beyond surface level shared enemy designs or area ideas is their bizarre, uncomfortably barren locations. The "dead world" trope is commonly utilized by Soulsborne to populate each place with nothing but monsters, highlighting an excessive derelict state. Each area features unique, nightmarish creatures, and the approach to designing the environments feels plucked straight out of a dream (or nightmare).
Similar approaches to character interactions are also present. One quest in particular was discovered during my cave exploration, where I found a wall made up of wooden planks with a little door. Opening that door revealed three NPCs who shared idle conversation with me, seemingly overwhelmed and trapped in a monster-infested area without the rest of their troop. Each of them have pretty standard dialogue options, but one in particular constantly goes on about how hungry he is. I believe he had his hand in some sort of tub, seemingly picking from the bottom for scraps.
I didn't get much out of their dialogue, so I left the area and didn't come back until later. When I returned, I noticed that I could see the back of a character leaning up against the door. When I tried to interact with the door, it instead showed me some dialogue of him saying not to bother him right now because he's "eating." I was thrust into panic and got up close to the door, trying to see the other corners of the room that he wasn't covering to make sure his comrades were still there. They weren't. So in a panic, I stabbed at the door and killed him. I walked inside and saw no one inside anymore. He ate them.
I'm not claiming that dark quest lines are a trait exclusively found in Soulsborne titles, but the vibes of these interactions feel right at home within the brutality of those worlds. It's terrifying and constantly puts into view the results of a world that has lost its humanity. This moment was undeniably "Souls" in my eyes.
It goes beyond just a single interaction, though. Characters are constantly upset, others suffering from intense plagues, and some have completely lost their faith in the survival of their friends. Alongside all of this, players interact with NPCs by reading one dialogue at a time, and you cannot get key items unless you exhaust their dialogue options by clicking on them over and over. Once again, this isn't exclusive to Souls, but it's common in those games.
I'm not saying that King's Field IV is the missing prototype Souls game, but I am arguing that it is an underappreciated masterpiece that took a huge part in shaping a franchise we love. Does it have janky combat and difficult controls? Absolutely, but if you came away from Demon's Souls or Dark Souls and cannot stop thinking about those worlds, creatures and atmospheres, I am certain you will appreciate King's Field IV.
How King's Field shaped Soulsborne
My claims about King's Fields' influence on Soulsborne aren't just hearsay. An interview between Hidetaka Miyazaki and Eurogamer highlights this fact more clearly. Miyazaki specifically states "King's Field was the beginning of the Demon's Souls project," further clarifying that "its world probably formed one of the bases."
In regards to Demon's Souls, Miyazaki claimed that "there are so few games of its type" and that they thought it was something "the current games industry needed." These ideas helped form Demon's Souls, and considering Elden Ring has become one of the best-selling games of all time, he was absolutely right. For him to say this all the way back in 2010 is fascinating.
But it wasn't easy for FromSoftware. In the same interview, Miyazaki says the team "wasn't being fully understood and it was very difficult" during development. In fact, Sony chose not to publish the game outside of Asia.
This was worsened by a poor launch in Japan, with producer Takeshi Kajii claiming in an Edge interview that "sales were poor" and they "sold between 20,000-30,000 copies in Japan during the first week." Alongside this, the feedback the company heard from Tokyo Game Show was "not so good."
What is now known as one of the most successful and influential video game franchises of all time had a terrifying start for these developers, with Kajii stating "it was a hard time." But things began to change for the better, and when Atlus decided to bring the game to the west, it blew up. Sony later reported that its decision to not publish the game overseas was a mistake.
This fascinating contrast between its initially poor reception to it now being hailed as a masterpiece to the point where a full-scale PS5 remake was funded by Sony perfectly showcases the volatile nature of this industry. It was nearly disregarded by an audience who didn't want it, and in an alternate world, we might have never seen Demon's Souls catch on.
Bottom line
That alternate world I just hypothesized about is exactly what happened to King's Field IV. It could never find its audience, and while reviews at the time came away mixed, those impressions of the game are comparable to how Demon's Souls was initially perceived. Even today, not everyone can appreciate what Soulsborne tries to accomplish. But with such a smaller pool of players, the King's Field series was dropped entirely and that final entry was forgotten.
If you're a fan of the atmospheres found in early Soulsborne titles like Demon's Souls or Dark Souls, do yourself a favor and play King's Field IV. It is one of the greatest games ever made and a masterclass in dreamlike, dungeon-crawling terror. It is a must-play for all FromSoftware fans, and you'd be doing yourself a disservice if you missed it.
Stay in the know with Laptop Mag
Get our in-depth reviews, helpful tips, great deals, and the biggest news stories delivered to your inbox.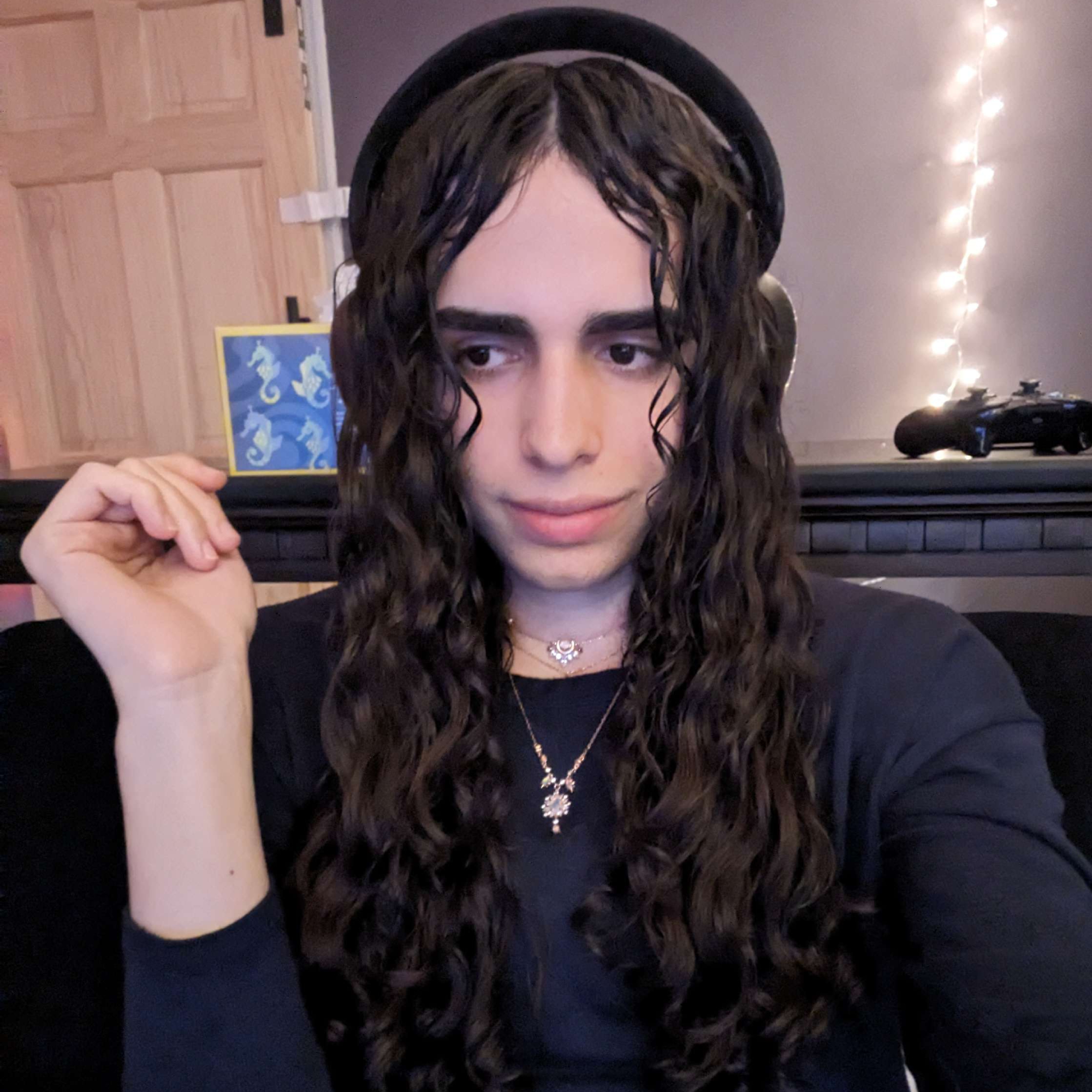 Self-described art critic and unabashedly pretentious, Momo finds joy in impassioned ramblings about her closeness to video games. She has a bachelor's degree in Journalism & Media Studies from Brooklyn College and five years of experience in entertainment journalism. Momo is a stalwart defender of the importance found in subjectivity and spends most days overwhelmed with excitement for the past, present and future of gaming. When she isn't writing or playing Dark Souls, she can be found eating chicken fettuccine alfredo and watching anime.