WoW: Dragonflight's dragonriding unlocks experiences I never expected in Warcraft
Blizzard finally provided the next big step for WoW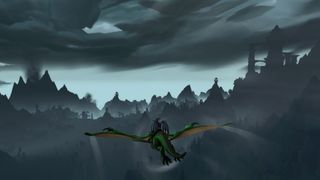 (Image credit: Blizzard Entertainment)
WoW: Dragonflight has been out for a little over a month now, and although there's plenty to say about the expansive Dragon Isles, a key feature makes this expansion feel like a fresh new chapter for Warcraft is Dragonriding.
Dragonriding isn't just about the act of flying. After all, flying has been a part of Warcraft since 2007, but that version of flying was static, and mounts offered percentage-based speed boosts to travel 280% or 310% faster. This number is based on a combination of riding level and the mount itself but never changes dynamically. Unlike other games, you can't encourage your mount to speed up or slow down with button inputs. You're either moving or you're not (there is a "walk" toggle for ground mounts, but it isn't dynamic, you just instantly slow to walking speed).
For the first time in 15 years, the developers challenged this mechanic with Dragonriding. Flying is no longer a toggle between "moving" and "not moving." Instead, Blizzard implemented movement physics into Warcraft for the first time. The player can hit any percentage between 1% and 830% speed increase based on trajectory, abilities, and how they utilize wind currents and gravity to move themselves.
Nosediving downwards lets you pick up speed. When you shoot upwards to try to land on a platform above you, you'll feel the weight of gravity push you down. If you don't calculate the distance well enough, you will plummet.
"Oh wow, physics? How exciting!" is probably what most people would be thinking in some snarky, sarcastic tone. Of course, when you boil it down enough, there are plenty of amusing jokes you could make about this feature: "Breaking news! 20-year old game has physics now! Truly revolutionary!"
But how this feature compliments the experience itself makes it more than trivial. Dragonflight is bolstered by a sense of freedom and expansiveness that WoW hasn't come close to seeing since it first launched, and this is directly thanks to Dragonriding. Regardless of whether or not you enjoy it, it's hard to deny how different it is. This is thanks to how Dragonriding informs the design of every area throughout Dragon Isles.
Dragonriding is Dragonflight
Without Dragonriding, there would be no Dragonflight. Of course, there is so much content here that exists beyond flying around on a drake, but key facets of the expansion's design revolves around the idea of Dragonriding. While flying has been a part of Warcraft for most of its life, no expansion has been built for players to fly through. It was always an after-the-fact addition that allowed players who got far enough into the expansion to explore it with ease.
Flying was never part of an intended launch experience. When Blizzard took us to Draenor, The Broken Isles, or Shadowlands, we were meant to travel on-foot. I may come off as a bit of a purist, but when I revisited old expansions like Warlords of Draenor and Legion, I avoided using a flying mount when I needed to get somewhere faster or scale a mountain with tricky terrain.
The fun of experiencing those gorgeous worlds was to be able to do it on the ground level. Exploring a forest is a lot different when in the thickets themselves, surrounded by greenery and bushes, compared to flying overhead, peering down at a dense collection of treetops. Both sights are certainly beautiful, but the former is how the game was meant to be played at launch, and I always made sure to adhere to that when going through old content.
Dragonflight, on the other hand, was designed with flight in mind. Dragonriding allows the player to move up to 830% faster than their base speed, and when compared to a ground mount's maximum capped at 100%, the Dragon Isles can be combed through at a far greater swiftness than any expansion before it.
As a result, Blizzard had to adapt: The Dragon Isles is the largest expansion continent Blizzard has created. And Dragonflight is the first expansion I've played where I do a lot of my exploring in the air, as the ability to dive into the sky and fly through these enormous expanses of land feels appropriate for the first time. It no longer feels like I'm "cheating." Of course, when I'm immersed deep into my environment, whether it be a centaur camp, dark citadel or mystical forest, I stay on-foot to take it all in first-hand.
WoW regions are tightly packed, and although the game has always offered wilderness in-between major landmarks, these areas were compact with specific ideas. Dragonflight, on the other hand, increases the distance between those major landmarks to give players an opportunity to use Dragonriding to its fullest. After all, when you're flying nine times faster than you would travel on a ground mount, there's going to need to be a lot of open space to make up for the change.
Players flying at launch also adds an unguided verticality to area design. Blizzard no longer needs to consider pathing at every turn. Developers are free to build a giant city atop an unscalable mountain if they please. After all, these are the Dragon Isles! If the Dragons can fly everywhere, roads aren't necessary everywhere.
This shifts the landscape of the game substantially by providing a unique feeling that couldn't be achieved by any expansion prior. WoW has seen nine full releases, including the original in 2004, and none have been designed this way. None have had these vast expanses of negative space (Vanilla is probably the only exception to this, but there were also an absurd number of zones back then), and no expansion has encouraged the player to so openly explore within the sky.
Dragonriding is also mechanically vital to Dragonflight. Players collect Glyphs within the sky that provide tokens to enhance their flying abilities. I've loved flying throughout each zone and trying to find where the Glyphs are located within the air, especially since you need to be somewhat strategic to unlock them.
As mentioned earlier, Dragonriding isn't static: You must utilize gravity to your advantage if you intend to reach high places or else you'll plummet. WoW has never quite had a system like this, and it's refreshing that Blizzard has found a new way to encourage exploration after nearly 20 years.
This ties directly into the expansion's races, which ask the player to fly through a set number of rings dotted across a course within a certain time limit, where bronze, silver, and gold medals are awarded based on performance. I've never had much trouble earning gold, but the ability for WoW to provide exhilaration on the level of a racing game is something I never expected. And it's an amazing excuse to take in the sights of the Dragon Isles.
There's also the Nokhud Offensive, in which the player travels all throughout the Ohn'ahran Plains (the game's second zone) fighting enemies and challenging bosses at every corner. The player has free access to their Dragonriding and plenty of wind currents have been placed all throughout the zone as a fierce storm envelops the area.
Playing my Preservation Evoker and watching our group's tank hop on their drake, soar up into the sky, and fly halfway across the continent to challenge a new group of enemies while I haphazardly try to keep up with them to make sure they don't die is a feeling I've never quite had in Warcraft. It's awesome.
Bottom line
Dragonflight feels unlike any expansion in WoW history because of Dragonriding. Without it, the Dragon Isles could not be as large as they are. The negative space throughout all four of the game's major zones, the verticality of each environment, and the way it's cleverly interwoven with the mechanics is unforgettable.
Dragonriding is the most revolutionary system Blizzard has introduced into World of Warcraft since the game first launched. I adore WoW, but it's hard to deny that it has remained foundationally stagnant for a long time. Dragonflight is the first time since I started playing that I've felt that the game has changed fundamentally.
Stay in the know with Laptop Mag
Get our in-depth reviews, helpful tips, great deals, and the biggest news stories delivered to your inbox.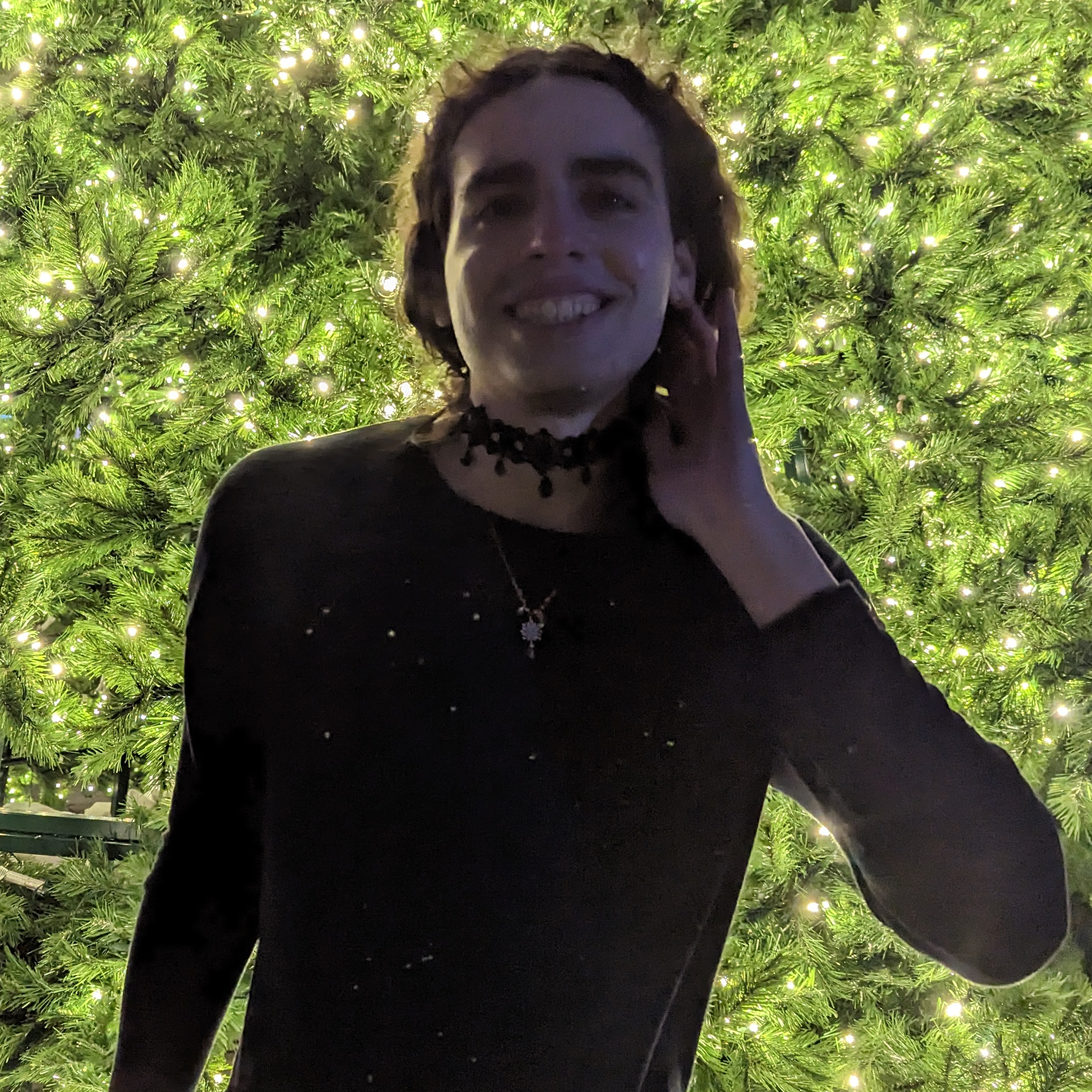 Self-described art critic and unabashedly pretentious, Momo finds joy in impassioned ramblings about her closeness to video games. She has a bachelor's degree in Journalism & Media Studies from Brooklyn College and five years of experience in entertainment journalism. Momo is a stalwart defender of the importance found in subjectivity and spends most days overwhelmed with excitement for the past, present and future of gaming. When she isn't writing or playing Dark Souls, she can be found eating chicken fettuccine alfredo and watching anime.