The 2023 PlayStation Showcase has been confirmed, and we're set to see a ton of exciting stuff coming to PS5 and PSVR 2.
We've been begging for a big PlayStation event for so long! In fact, this used to be a list of 2022 predictions when the rumors were flying of an event happening in September.
But now we finally have one coming up on May 24 at 1pm PDT, and it's time to get the crystal ball out and make some predictions about what could happen at this year's PlayStation Showcase.
Before we leave the speculation station...
Let's take a closer look at what Sony says the event will include in its blog post.
"The show will run a bit over an hour, focusing on PS5 and PS VR2 games in development from top studios from around the world. Expect a glimpse at several new creations from PlayStation Studios, as well as spellbinding games from our third-party partners and indie creators."
So the key bits I'm getting from here are the "new creations" from PlayStation Studios, and the fact that "third-party partners" are involved too. With this knowledge, we can start to make some educated bets (as well as some wild gambles).
Prediction 1: Spider-Man 2 gameplay
Spider-Man 2 is slated for launch in September, and if we take what happened in the run up to the original Spider-Man on PS4 into context, now's the time we should get some sort of glimpse at the gameplay.
But what will we see? Of course it will be Hollywood-level chaos and combat with the control fluidity Insomniac has absolutely nailed for the web slinger. However, the twist here, as last year's announcement trailer alluded to, is co-op multiplayer with one person playing as Peter Parker and the other filling the shoes of Miles Morales.
I'm talking combo finishers, humorous dialogue between the pair and strategies to send one Spider-Man to take out several snipers while the other eliminates melee opponents. The big bet to sweeten it will be the announcement that you can play co-op throughout the entire story.
Prediction 2: PlayStation Cloud Gaming
I've already talked at length about how now's the time for Sony to announce PlayStation Cloud Gaming as part of PlayStation Plus Premium, because everything lines up.
With the Backbone One PlayStation Edition in gamers' hands, and Xbox Cloud Gaming being so far ahead, it's now or never for a true competitor that gives you wider cloud access to the PS Plus library via more dedicated apps and any web browser.
But here's the sweetener that would be more of a hope than a solid prediction, as I doubt the company would do this: Sony cracks the DRM code and makes any games you've bought (online or disc edition) available to play on the cloud.
Remote play is great, but we simply can't afford to keep the PS5 on at all times to access games, so to nail this would be a huge consumer-friendly move.
Prediction 3: The Last of Us multiplayer trailer
With The Last of Us Part I in the books (and its rather bad PC port), now's the time to turn our attention to the multiplayer project and while we saw some captivating concept art at Gamescom 2022, now's the time for a teaser trailer.
I don't envision we'll see gameplay for a while. However, some sort of promo to establish the location, the variety of PVE and PVP combat on offer and signs of the Battle Royale framing of these huge battlefields where you have one mission: endure and survive.
Prediction 4: Ghost of Tsushima PC gets an Autumn release date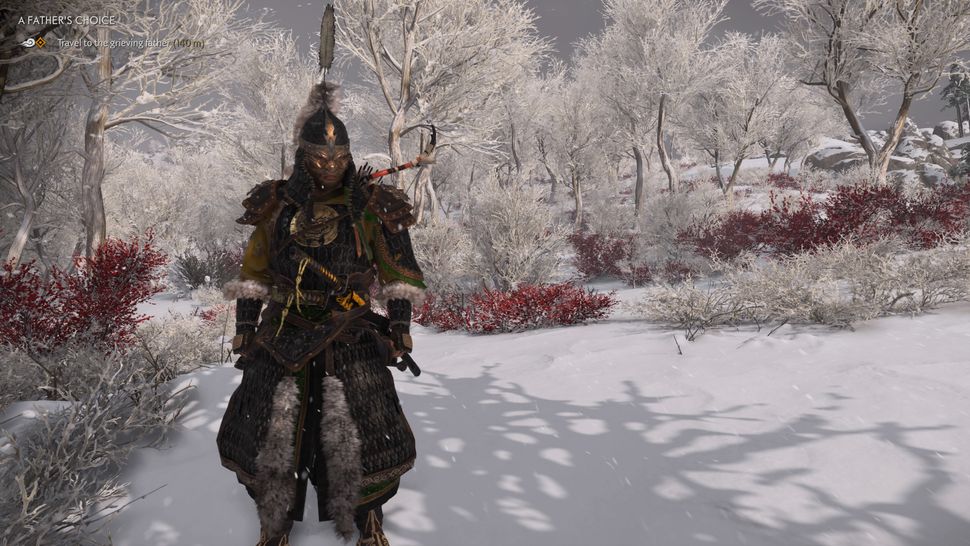 Ghost of Tsushima is easily one of my favorite PlayStation Studios games of the past few years. Sucker Punch really knocked it out the park with a drop dead gorgeous visual style, captivating gameplay and a gripping story.
So it only seems fitting that it is the next game to get the PC port treatment. Mostly, Sony has done well with the optimisation of its games, and it's been a joy to pick them up on Steam Deck. So hopefully, this legendary samurai adventure gets the same treatment.
Prediction 5: We get a glimpse of what Supernatural Studios is working on
One of my proudest moments here at Laptop Mag continues to be the exclusive scoop I got on the creative mind behind SSX making a new snowboarding game, codenamed Project Gravity.
Shortly after this piece, the team at Supernatural Studios officially partnered with a "major global publisher" and went into stealth mode — meaning there have been zero details since.
This is more of a prediction that requires me to wish upon a monkey's paw, while throwing salt over my shoulder and crossing all my fingers. But maybe even just a taste of what's to come with a short teaser would satiate my appetite.
Prediction 6: Metal Gear Solid 3 remastered announced
This list was going to stop at five predictions, but some last-minute news has captured my imagination. Gamesradar has reported on two things: Konami revealing a new game in a "world-loved series" at Tokyo Game Show and, more interestingly, increasing reports of a remastered Metal Gear Solid trilogy.
Last year, Konami went all out to talk about its new Silent Hill entries, including a SH 2 remake exclusive for PS5 (other prediction: gameplay preview of this). And while the MGS trilogy as a whole has been rumored, I think we'll just see one game and that's the third entry.
And who knows, that may establish the basis for a Metal Gear Solid 4 remake. Please, Konami, give me what I want.