CES 2023: The coolest tech we saw that will blow you away
The sickest stuff we've seen at CES 2023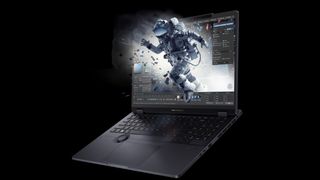 (Image credit: Future)
CES 2023 always brings you standard fare of tech like updated laptops, funky wearables and cool peripherals, but every now and then, we stumble upon a product that blows us away.
This year, six gnarly products on the showroom floor stood out to us as being some of the wildest, most avant-garde stuff we've ever seen, from music-playing jewelry and painful VR haptic suits to 3D displays and wireless TVs.
The world's first electric roller blades
I came; I rode, I almost took out an innocent bystander. Still, I had a blast going for a spin on the AtmosGear electric inline skates.
Billed as the world's first, the AtmosGear skates slaps an electric motor on a pair of roller blades, and as someone who's gotten back into skating over the pandemic, my curiosity was definitely piqued. I'm not big on riding an electric scooter or bike on the crowded New York City streets, but I could be persuaded about a pair of electric skates (with a fair amount of traffic).
With a maximum speed of 20 miles per hour and a 20 mile range, the AtmosGear skates will take some getting used to. I learned this first hand on the CES show floor. Along with the skates, I was equipped with a white fanny pack that held the battery and a pair of wires used to power my new mode of transportation. Using the remote control and some good old-fashioned leg power, I made my way on the carpeted show floor and was doing pretty good. That is, until I took my eyes off the path while shooting a video and nearly crashed into a gentleman minding his own business.
SOooOo can we talk about how my boss @misssmith11 was trying on the world's first electric skates at #CES2023 and almost died?!🫣 Quick someone turn this into a GIF ! 🤣 pic.twitter.com/Ut7qbZepM5January 6, 2023
And while I almost wiped out on my first attempt, I'm excited about AtmosGear. With proper practice, this could be my new mode of transportation around the city. And when the battery eventually dies, the AtmosGear function as regular skates. Plus, I can't help but think about extreme roller derby becoming a thing.
— Sherri L. Smith, Editor in Chief
Smell-o-vision
Some strange smells are coming from Kyoto, and it's being synced to your VR thanks to Aromajoin. The startup has been around for a few years now, producing scent diffusers that are placed around the TV for an immersive (if slightly smelly) viewing experience.
But this is the first time they've made this technology portable in the form of a neck-based wearable that squirts scents into your face, timed to particular beats of anything you watch (or play) with the greatest of ease.
And what's that tech? Six slots for finger-sized scent cartridges (swappable with other smells as you need them) that can fire off individually or combine to form a range of over 200 different smells to match the scene. These are dry fragrances, so they don't linger in the air or on your clothes, and can be dissipated within a lightning fast 0.1 seconds.
Out of all the VR stuff I was subjected to (sorry, "tested" - blame Kim for getting me in that damn haptic suit), this is definitely the weirdest one, and one that I kind of hope succeeds. Not just from a "this looks like it's straight from an episode of The Jetsons" perspective, but that with an easy editing app and a ton of hard work on making the hardware easy to use, Aromajoin is a far more accessible platform than you'd imagine.
— Jason England, Content Editor (VR victim/tester)
Pearl earrings disguised as earbuds
If you already wear earrings, why not have them double as music-playing devices, right? At CES 2023, we spotted the Nova H1 Audio Earrings, freshwater pearls that can play music directly into your ears. Embedded inside the gold-plated clip, you'll find Nova's patented directional-sound technology, allowing you to listen to music and take calls. And passers-by would be none the wiser about your deceptive earrings.
They're compatible with both Android and iOS, and reportedly deliver 14 hours of music playtime. Personally, I wasn't too impressed with the sound quality, but to be fair, it's difficult to truly hear how well something sounds in a loud showroom.
Wireless 4K TV
We've got wireless earbuds and headphones — why not a wireless television? The folks over at Displace TV are doing some literal cord cut with what the company's calling the world's first wireless television.
The 55-inch, 4K television we saw at CES 2023 ditches the unsightly power cord in favor of four hot-swappable batteries. Weighing in at close to 20 pounds, the TV is actually somewhat portable, or at least more portable than the 40-pound behemoth in my living room. Displace has also made wall mounting a snap, or rather a vacuum seal. You just hold the unit up to the wall and after several seconds, the system will kick in and create an impressively strong seal. Just don't try it on more porous surfaces like brick, or you'll have an expensive disaster on your hands.
And while the wireless aspect is incredible, Displace doesn't stop there. The company says that you can put four panels together to create a massive 8K TV. Granted, there will be those physical borders in the center of the screen, but it's a cool concept nonetheless.
— Sherri L. Smith, Editor in Chief
VR haptic suit that simulates gunshot wounds
Now, I understand wanting to feel pleasant sensations while gaming, such as the grittiness of the sand beneath you while driving an ATV through the desert or the gentle rumbling of a train zipping nearby. But believe it or not, there is a niche of gamers who wouldn't mind feeling the sensation of getting shot and stabbed in a game. After all, it's total immersion at its finest!
OWO showcased a very sleek, comfortable, short-sleeve VR haptics suit that lets gamers experience violent, intense sensations in VR. Our brave Laptop Mag editor Jason got the opportunity to try it on. Fortunately, he had the ability to adjust the pain thresholds to about a six, so while gaming with OWO Skin (the official name of the VR haptics suit), he could still feel the impact without being uncomfortable.
He felt everything from gusts of wind and insect bites to gunshot wounds and abdominal stabbing. Adding to the excitement, the sensations felt accurate and true. The VR haptics vest delivers 30 sensation profiles and offers up to 8 hours of battery life — definitely one of the wildest tech we've seen at CES 2023.
— Kimberly Gedeon, Editor
Asus' wild 3D creator laptop
Toss the 3D glasses! You don't need 'em for Asus' badass ProArt StudioBook 16 3D.
At a CES 2023 showcase, my mind was blown when I saw a movie trailer pop out of the screen! During a scene in which the ocean was ebbing and flowing, it was as if the rhythmic waters were dancing underneath my chin. Playing around with 3D figurines, we saw a dinosaur's ravenous head and clawed feet stick out of the display, almost as if it was slapping us in the face.
Look at @MrJasonEngland messing around with a SICK 3D display on a laptop at Asus' booth! #CES2023 pic.twitter.com/bR41KR8uLjJanuary 7, 2023
We asked Asus who the target audience is for this stunning, eye-catching, 3D laptop. An Asus rep told me the company isn't sure yet. After all, there's a chance that it may think that 3D displays are best for one cohort, but in the end, another niche is more drawn to the spectacular technology. Still, whether you're a gamer, creator or just an early adopter, you'll love playing around with Asus' wild 3D creator laptop.
— Kimberly Gedeon, Editor
Stay in the know with Laptop Mag
Get our in-depth reviews, helpful tips, great deals, and the biggest news stories delivered to your inbox.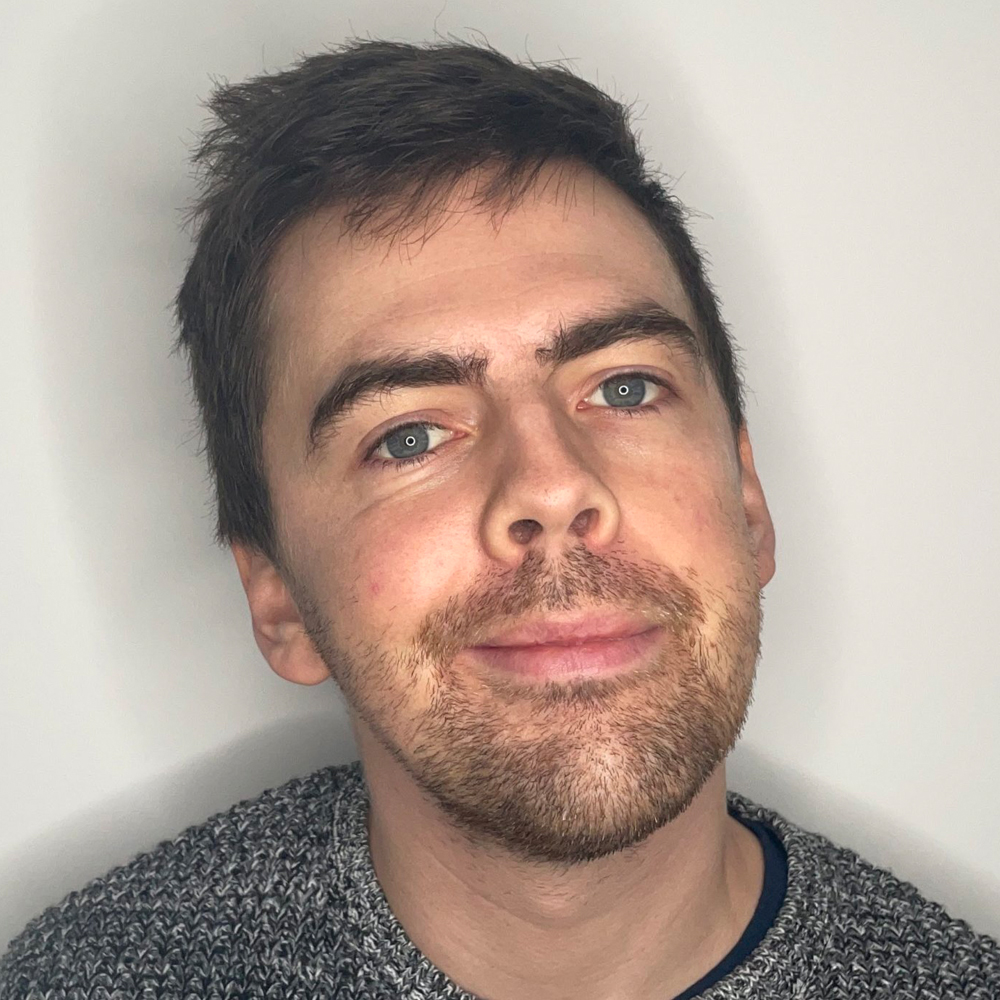 Jason brings a decade of tech and gaming journalism experience to his role as a writer at Laptop Mag. He takes a particular interest in writing articles and creating videos about laptops, headphones and games. He has previously written for Kotaku, Stuff and BBC Science Focus. In his spare time, you'll find Jason looking for good dogs to pet or thinking about eating pizza if he isn't already.